This was rumored a few weeks ago, but is now official — Lake Como will finally be getting a luxury points hotel belonging to a major hotel group!
Basics of the new Lake Como EDITION
There are plans to open a 145-room EDITION hotel on Lake Como, Italy (specifically, in Cadenabbia) in 2025. For those of you not familiar with EDITION, it's Marriott's modern premium brand. Think of it as a modern take on Ritz-Carlton, aimed at a younger crowd (while still offering limited Bonvoy elite benefits, including not offering complimentary breakfast).
Specifically, the Britannia Excelsior Hotel on Lake Como, which is already temporarily closed, will be undergoing a significant renovation and will be rebranded as an EDITION. The property is a former 19th century inn on the western shore of the lake, and has certainly seen better days.
Prior to closing, the hotel marketed itself as a three-star property, unlike back in the day, when the hotel marketed itself as a five-star property. It's also interesting to note that the hotel will have a significantly reduced room count, as it previously had closer to 200 rooms.
The hotel will be owned and developed by Bain Capital and Omnam Group through a fund managed by Kryalos SGR. The EDITION is expected to feature a lively lobby bar, a floating pool, and multiple restaurants and bars overlooking Lake Como, with views of the Bellagio mountains.
It's nice to see a Lake Como luxury points hotel
Lake Como is of course a super high-end destination. However, the area has surprisingly few luxury hotels, and virtually no luxury points hotels belonging to the major hotel groups (there are some Small Luxury Hotels of the World properties bookable through the Hyatt collaboration, but that comes with lots of restrictions).
Currently top hotels in the area include the Mandarin Oriental, Villa d'Este, Il Sereno, and more. However, there are fewer than a dozen five-star hotels in the area, though the only points hotels belonging to major hotel brands are a Hilton and a Sheraton.
At 142 rooms, the Lake Como EDITION will be one of the bigger luxury properties in the area, as most other hotels have fewer than 100 rooms.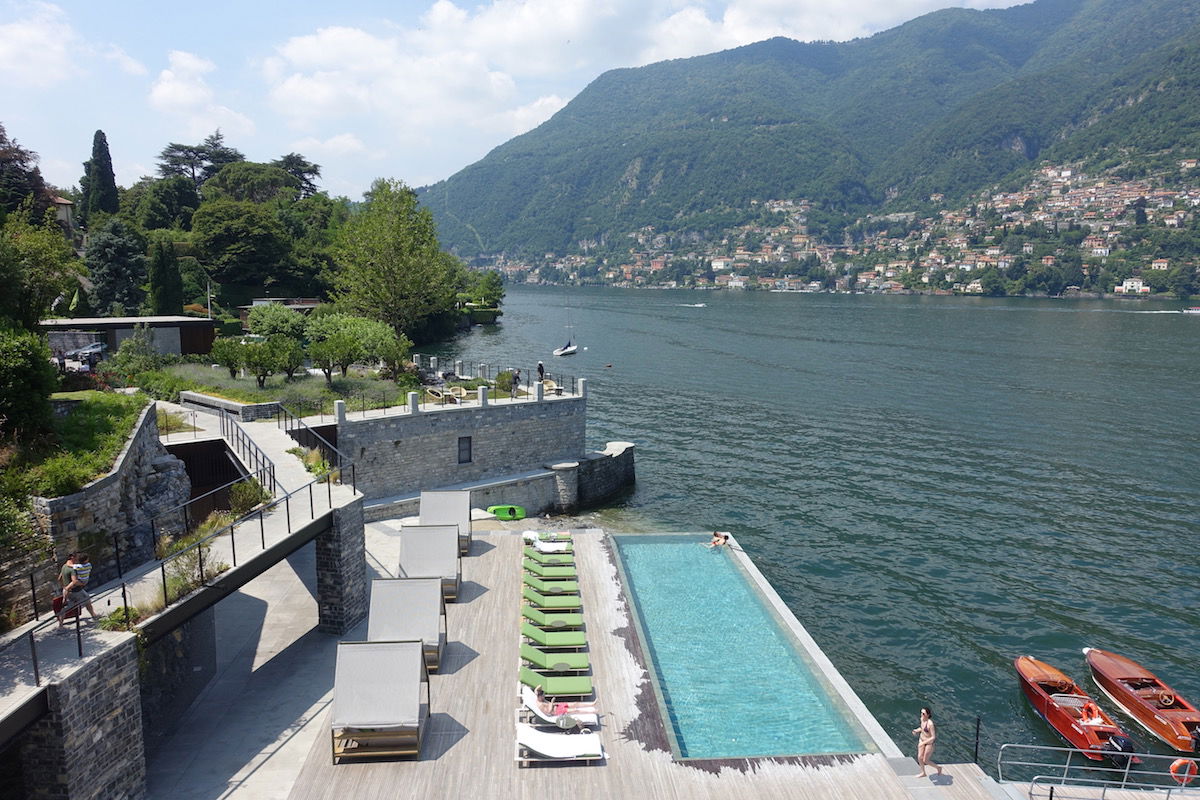 Bottom line
The 142-room Lake Como EDITION is expected to open in 2025. The existing three-star Britannia Excelsior Hotel is currently undergoing a significant renovation, before it reopens as an EDITION. This is an exciting development for Marriott Bonvoy members and those looking to earn and redeem points.
What do you make of the upcoming Lake Como EDITION?