The Frankfurt luxury hotel market will be undergoing quite some changes in the coming days. Villa Kennedy Frankfurt, a Rocco Forte property (and my favorite hotel in Frankfurt), will be closing as of April 1, 2022.
Jumeirah Frankfurt, another luxury property in the city, will also be closing as of April 1, 2022. However, it will immediately be transformed into a JW Marriott. While I first wrote about this in late February, I wanted to provide an update, as this hotel is now bookable as a JW Marriott.
Jumeirah Frankfurt will become JW Marriott
Jumeirah Frankfurt will be closing as of April 1, 2022. The plan is for the 218-room hotel to be significantly modernized and to become a JW Marriott, marking the brand's first property in Germany (there's also a JW Marriott coming to Berlin, but it's not open yet). Interestingly the hotel will immediately be reopening as a JW Marriott as of April 1, so it's not clear if a renovation will be done at some point in the future, or if it will be done while the property remains open.
I know a single hotel rebranding might sound random for me to cover on OMAAT, but I follow the Frankfurt hotel market pretty closely since I have family there, and I'm always frustrated by the hotel options in the city.
I've reviewed Jumeirah Frankfurt before. As far as I'm concerned the hotel has a great location, but is otherwise completely unremarkable and not worth the premium. There had long been rumors of the hotel being rebranded, and it looks like it's now finally happening.
I never really understood the Jumeirah branding for this hotel. The Dubai-based hotel company mostly has properties in the Middle East, and select destinations frequented by people from the Middle East (London, Maldives, etc.). Also, it's not like Jumeirah has a huge amount of name recognition or distribution power in Germany.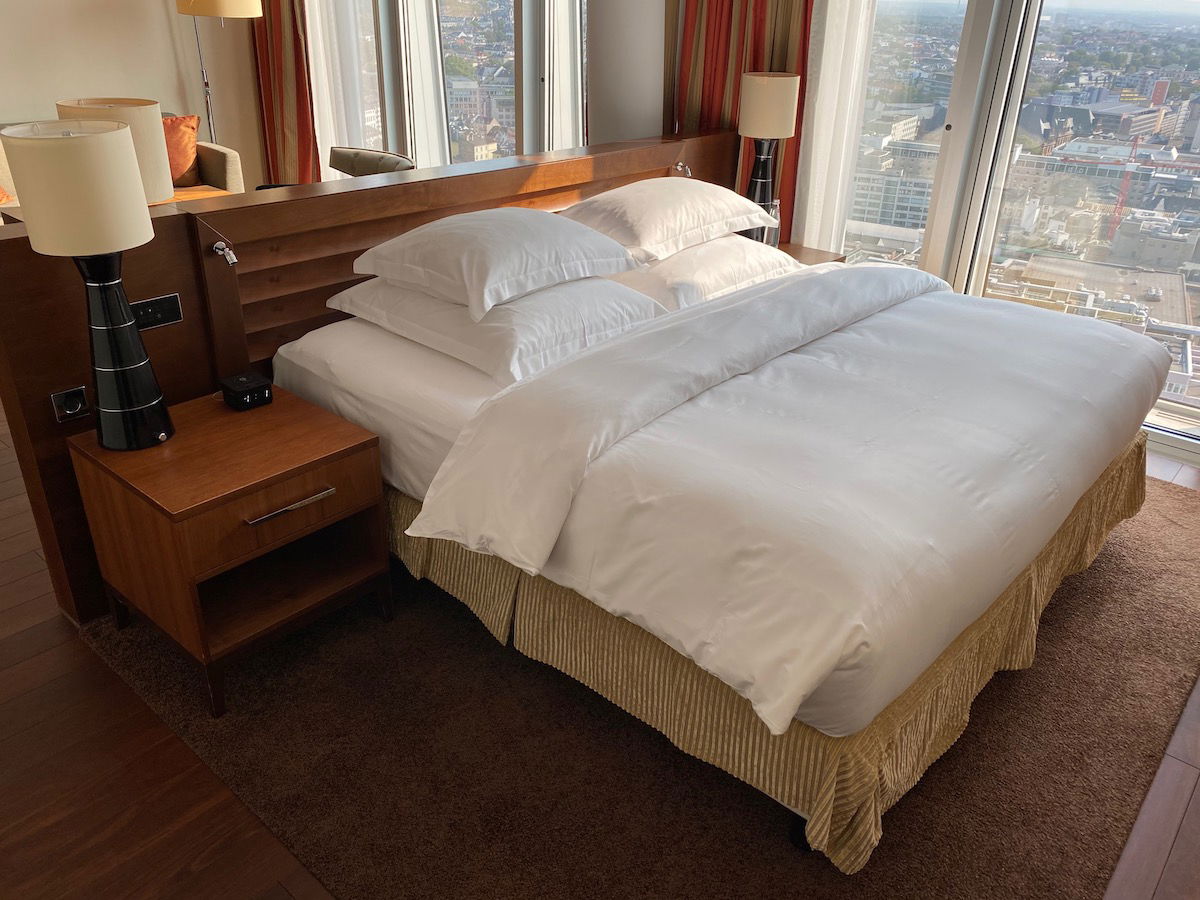 My take on the new JW Marriott Frankfurt
I was super sad about Villa Kennedy closing, especially since the hotel isn't being rebranded, but rather is being closed altogether. It's such a charming and fabulous property in an otherwise not-great hotel market.
My take about the Jumeirah Frankfurt news is different:
Jumeirah Frankfurt was badly in need of a refresh or some pizzaz, and it's not a hotel I would have stayed at again in its current form, especially given the rates being charged
While I can't imagine the property being transformed into a JW Marriott will make it much more exciting, at least we'll be able to earn and redeem points, take advantage of elite perks, maybe we'll see a club lounge added, etc.
Frankfurt is a really rough luxury hotel market, and there aren't even many solid, upscale hotels belonging to the major chains; so this may very well become one of Frankfurt's most compelling new options
For what it's worth, the JW Marriott Frankfurt is now bookable. There aren't yet any pictures on Marriott's website, and rates seem to start at 260 EUR per night. While I'm looking forward to seeing how this property evolves, I can't say I'm that tempted to book this hotel until it gets a renovation, or maybe gets a club lounge.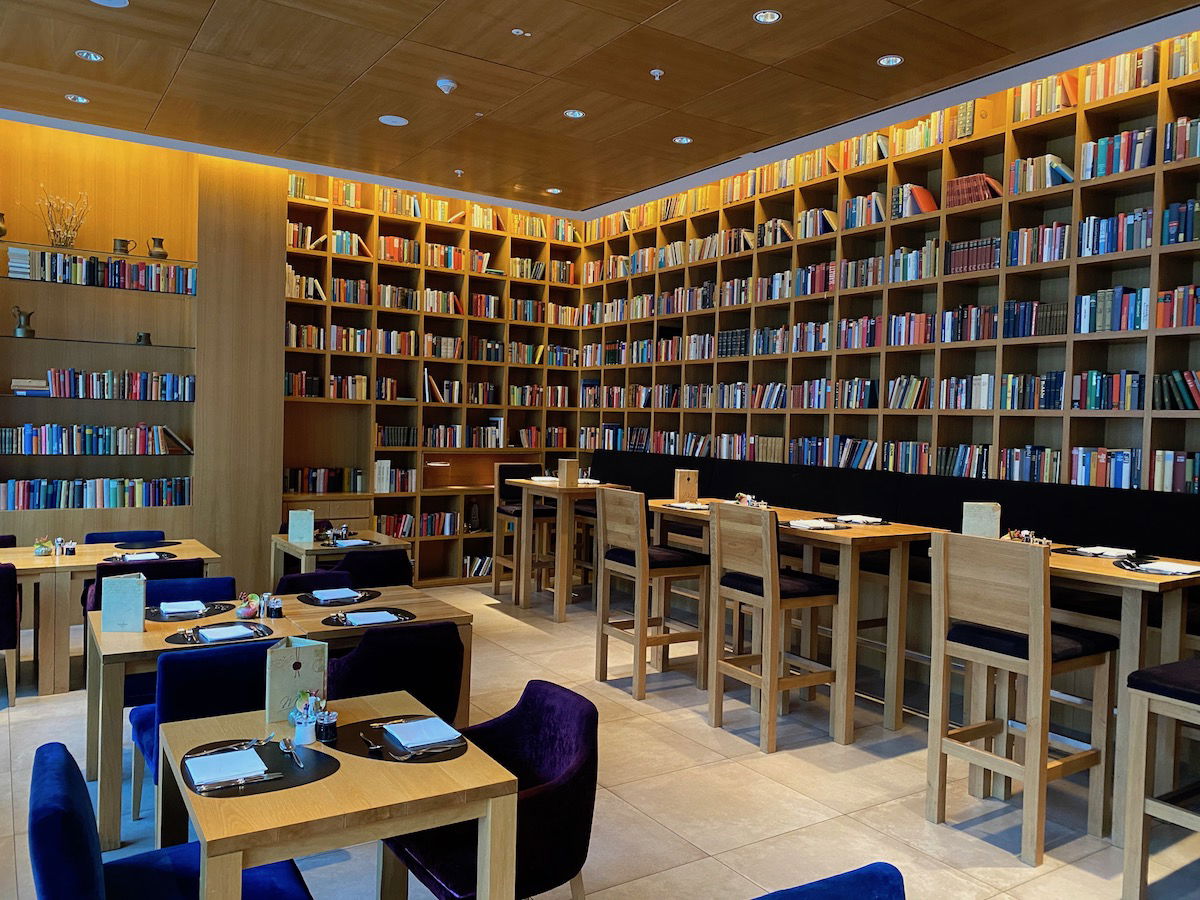 Bottom line
Jumeirah Frankfurt will be transformed into the JW Marriott Frankfurt, marking the JW Marriott brand's entry into the German market. The hotel is also expected to undergo a significant refresh, which is exciting, given the current state of the property. We just don't know when that will happen, given that the hotel will remain open continuously (for now).
Personally I'd consider this to be good news. The hotel has a central location, and with a refresh could be a pretty compelling option if visiting Frankfurt. It's just odd that two of Frankfurt's top luxury hotels are both closing as of the same date.
What do you make of Jumeirah Frankfurt being rebranded as a JW Marriott?