Usually it's passengers acting out of order nowadays, but in this case I'd argue it's the flight attendant. And I suppose it's nice to have an onboard mask incident that doesn't involve a (nose and mouth) face mask, for once?
JetBlue passenger berated for being gifted eye mask
A video of a JetBlue passenger being berated by a flight attendant for being gifted an eye mask has been viewed over 1.2 million times on TikTok.
What exactly happened? Tyler Weitzman was traveling on JetBlue from Fort Lauderdale to Los Angeles last week. It was an early morning flight, and he didn't get much sleep the night before. As he boarded the plane he saw the flight attendant handing out amenity kits to passengers in Mint (which is the name of JetBlue's swanky business class).
He politely asked the flight attendant if he could have one of the kits, so that he could get an eye mask. She refused and said that they were only for Mint passengers, which was totally fair, especially since they typically only load one for each passenger. He responded by saying he was seated in seat 10C, and that if there were any leftovers, he'd really appreciate an eye mask later on.
A Mint passenger overheard him, because about 10 minutes later she came to his seat and offered him the eye mask in her amenity kit. 10 minutes thereafter the flight attendant came by his seat and told him he needed to give his mask back.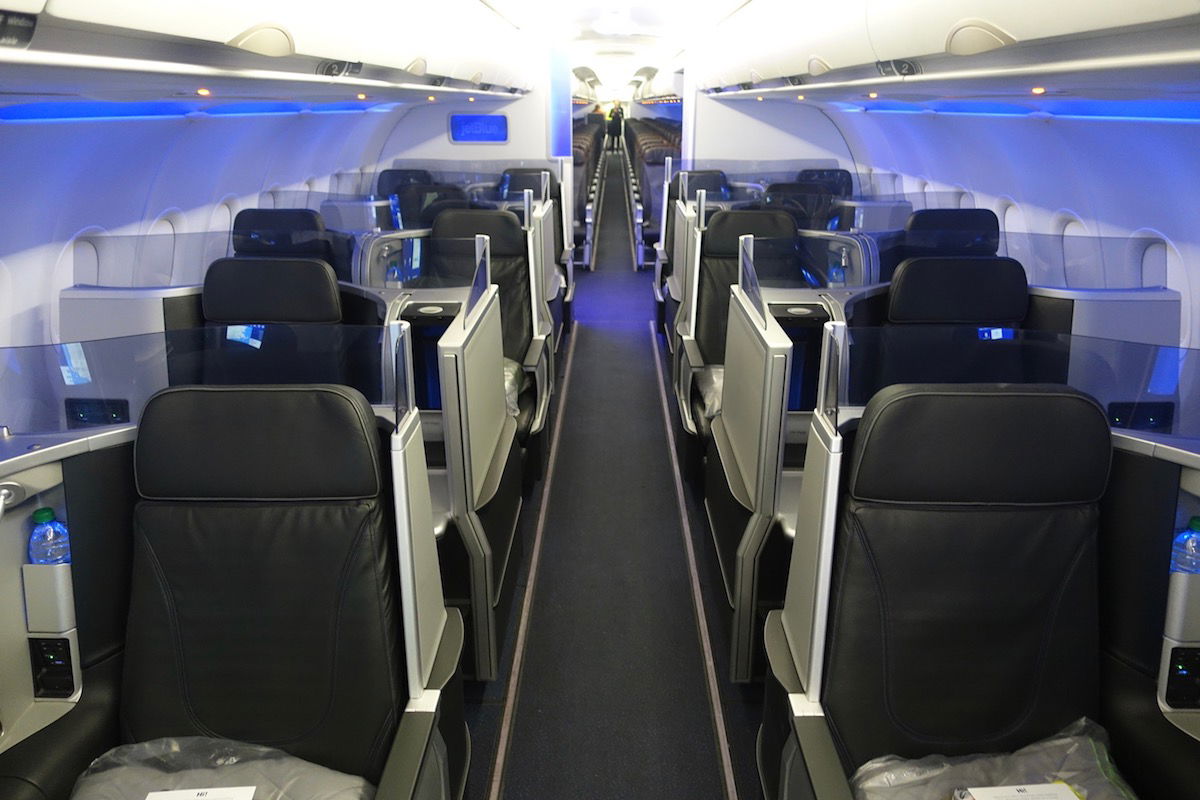 Here's how the conversation went, which was recorded:
Flight attendant: "Sir, I need to take that mask please."
Passenger: "Um, sorry?"
Flight attendant: "You didn't buy a Mint seat, so you can't use the Mint products."
Passenger: "Do you have snooze kits available for sale?"
Flight attendant: "Those kits are not available for sale. You can buy them online, but you cannot buy them on the airplane. You can't even buy them online right now."
Passenger: "Well I think it's a little ridiculous."
Flight attendant: "But I don't have 143 other masks to give everybody else on the airplane a mask. That's not fair. Why can you get one but they can't have one?"
Passenger: "You didn't give me a mask, though. You did your job."
Flight attendant: "Yes but you got it from the customer sitting in Mint."
Passenger: "You gave a customer sitting there a Mint product."
Flight attendant: "Yes, not for you, for him to use."
Passenger: "It wasn't a sir that gave it to me."
Flight attendant: "What's to keep people from bringing all of their food and blankets back here to their friends? They can't do that either."
It's claimed that at this point security was called, and that eventually a supervisor boarded, confirming that he was violating the company's policy. He was told that if he didn't give back the mask, he'd be kicked off the flight. So he gave back the mask, even though he had already used it.
You can watch the video here for yourself:
What JetBlue says about the incident
A JetBlue representative has confirmed that the flight attendant was simply enforcing the company's policy, and that Mint passengers are prohibited from sharing products like "meals, alcohol, pillows, blankets, and other amenities," with passengers in economy. As a spokesperson explains:
"The policy does not specifically mention eye masks that are provided as part of the amenity kit, and after reviewing the customer's video and speaking to him directly, we understand the frustration he felt. We are sorry we were not able to provide him with an eye mask as requested and that the thoughtful gesture from another customer caused him issues."
It's stated that JetBlue is now "revisiting" this policy in order to create "clarity" for customers and staff.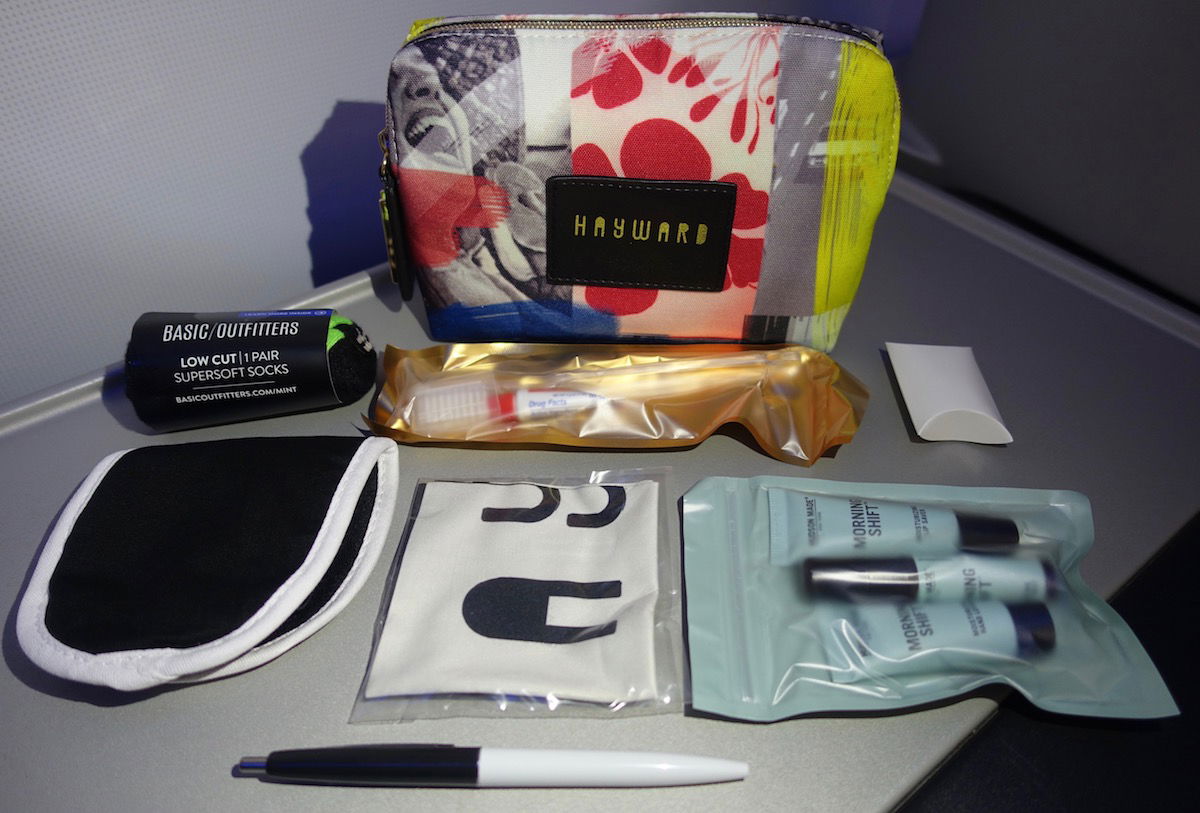 A little common sense goes a long way
This seems like one of those situations where common sense and a general desire to deescalate a situation would have gone a long way. The crew was justified in denying him the amenity kit to begin with (since there are only enough for Mint passengers), though he also can't be faulted for politely asking, since it can't hurt to ask.
I also generally understand JetBlue's policy of not allowing Mint passengers to share service items with economy passengers. But there's an important distinction between an eye masks and other amenities:
You can't share food & drinks with economy passenger, because you (in theory) have unlimited consumption
You can't share blankets with economy passengers because those have to stay on the plane, and even Mint passengers can't keep them
Eye shades should be a different story since each Mint passenger receives one (and there are no extras), once the kits are open they're not reused, and therefore it shouldn't matter who actually uses it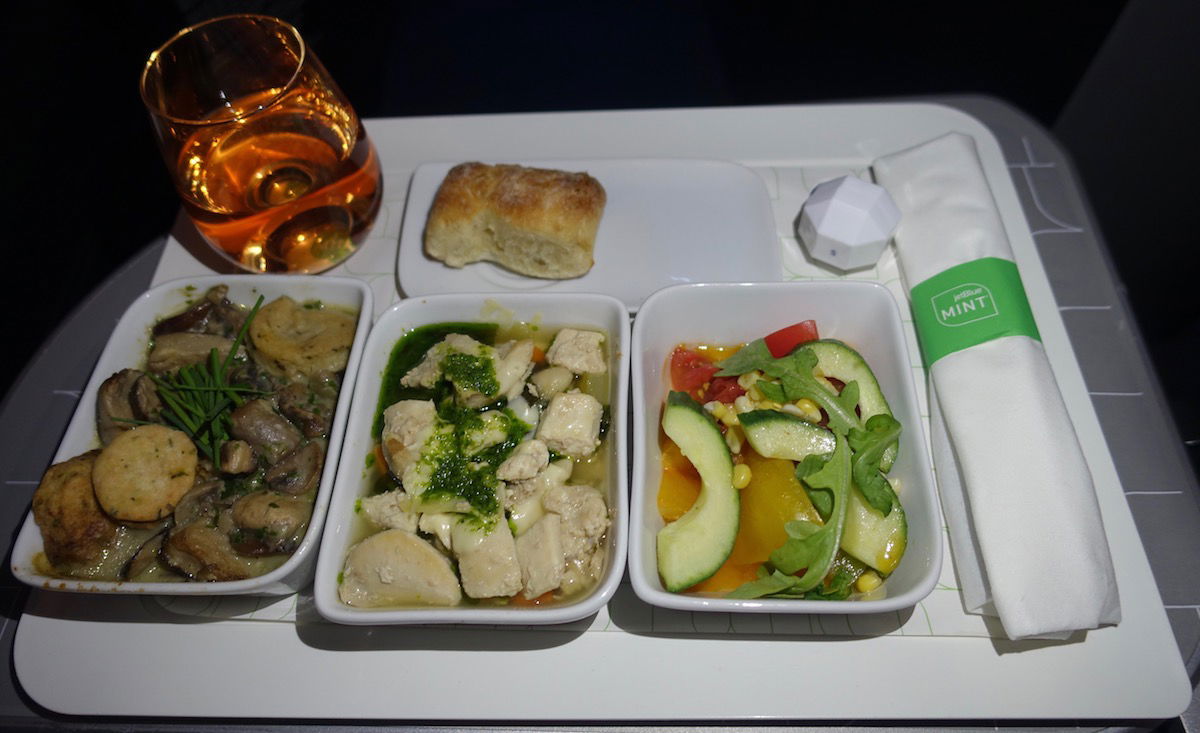 Was the flight attendant just enforcing JetBlue's policy and technically in the right? Yes. Does the policy make sense a vast majority of the time? Yes. Was any party disadvantaged by a Mint passenger sharing their eye mask with an economy passenger? Absolutely not — the economy passenger got what they wanted, the Mint passenger felt good about doing a good deed, and this didn't cost JetBlue a cent, since the masks aren't recycled.
Instead JetBlue ended up with an eye mask in the trash, an unhappy customer, and a TikTok video with over 1.2 million views.
Bottom line
A video is going viral of a JetBlue flight attendant confronting an economy passenger after he had been gifted an eye mask by a business class passenger. The flight attendant demanded the eye mask back, because business class passengers apparently can't share service items with economy passengers.
While I can appreciate that rule in general, this seems like one of those situations where logic wasn't applied. Each Mint passenger receives a single eye mask that they can keep, so it should be up to them what they do with it. There are enough problems on planes nowadays, so avoiding unnecessary ones seems prudent.
What do you make of this JetBlue situation? Who was in the right?