It's not every day that you see an aviation authority ban one specific jet from operating passenger flights to a country, but that's exactly what we're seeing here. First let's talk about the background of this incident, and then we'll talk about what authorities in Ghana are demanding.
Delta's controversial New York to Accra diversion
Delta Air Lines' service to Accra has been getting quite a bit of media attention in Ghana in recent weeks. This all involves the carrier's New York (JFK) to Accra (ACC) route.
The issue started on July 24, 2022, when DL156 from New York to Accra was canceled, because the airline was short on pilots to operate the route. Many passengers complained the airline did a poor job taking care of passengers.
The next day (July 25, 2022), Delta arranged a replacement flight for these passengers, DL9923. The flight was operated by a roughly 25 year old Boeing 767-300 with the registration code N195DN.
Unfortunately there was a mechanical issue that was discovered after takeoff, as the plane allegedly had a fuel imbalance. Well over two hours after takeoff, while over the Atlantic, the decision was made to return to New York out of an abundance of caution. In the end the plane operated a nearly five hour flight to nowhere.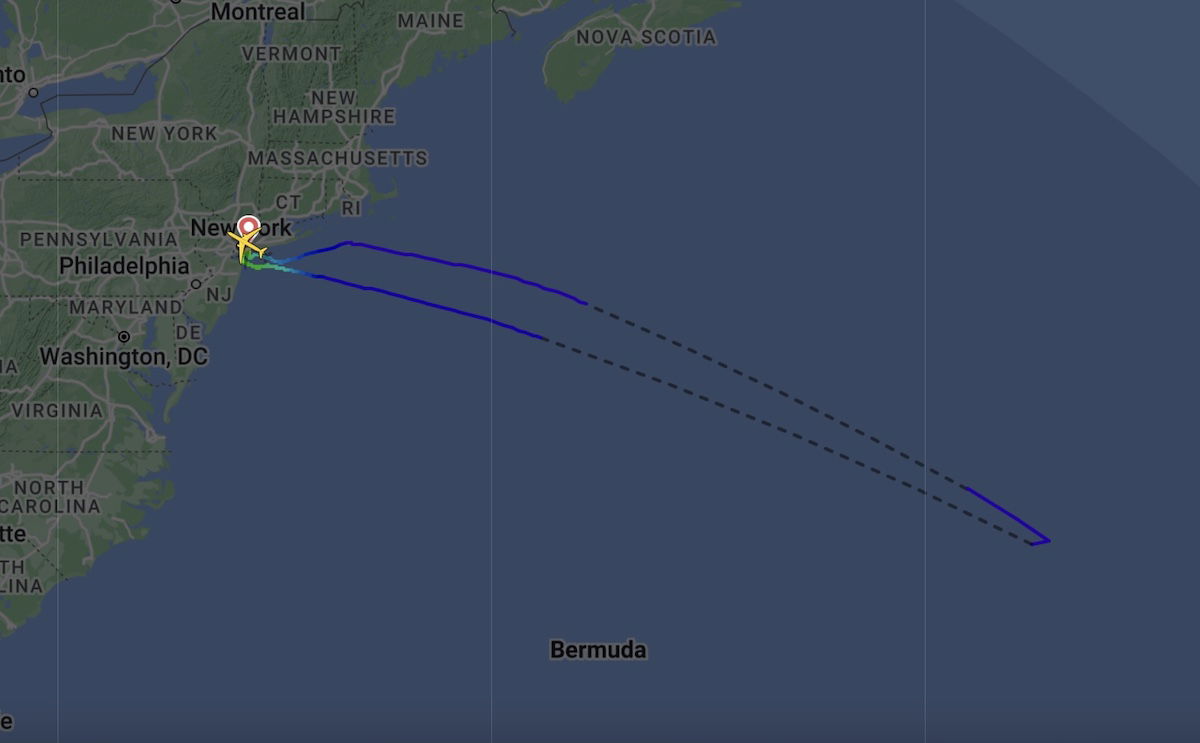 But there's more to the story, when it comes to this specific plane. The day prior, this exact Boeing 767 was scheduled to fly from New York to Prague, and also ended up returning to New York shortly after takeoff.
So the same Boeing 767 diverted to New York two days in a row on transatlantic flights due to mechanical issues. That's not a great look, to put it mildly.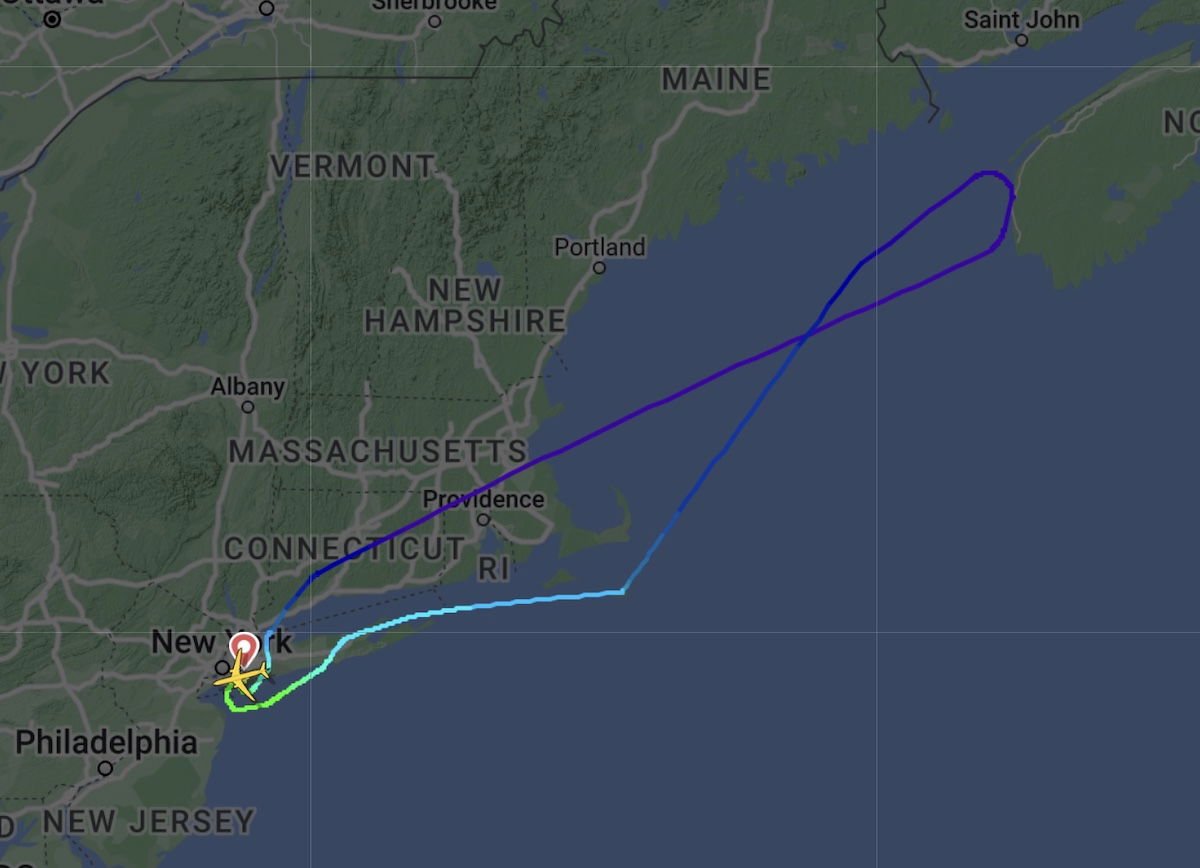 There's even more to the story. On July 31, 2022, the same exact aircraft once again flew from New York to Accra, landing without incident on August 1, 2022. However, the plane had a mechanical issue on departure once again, and the flight ended up being canceled. The plane ended up flying to Atlanta two days later, on August 3, and was then on the ground for three days after that.
Ghana bans Delta Boeing 767-300 from flying to Accra
The Ghana Civil Aviation Authority (GCAA) has just banned the Delta Boeing 767-300 involved in the above incident from operating flights to Ghana. According to a statement from the GCAA:
"With immediate effect, Delta Air Lines is being advised not to dispatch the B767-332 with registration number N195DN for flights to Accra."
Authorities in Ghana thinks that Delta hasn't done enough to investigate what's wrong with the aircraft, so the country doesn't want this Boeing 767 flying to Accra anymore.
But here's the kicker — the nail in the coffin for this plane was "the events" of August 13, 2022. This exact same Boeing 767 had once again been dispatched to Accra. As the GCAA described it, while operating from New York to Accra, the plane "was forced to return to gate due to a technical problem." It's stated that "a team of Ghana Civil Aviation Authority (GCAA) inspectors were tasked to conduct an investigation or the circumstances surrounding this occurrence."
So, what happened on August 13? Indeed the New York to Accra flight was delayed. It departed New York 2hr33min late, and landed in Accra 1hr53min late.
While this was seemingly more minor than the initial two incidents, I guess the GCAA is using some kind of a "three strikes" rule.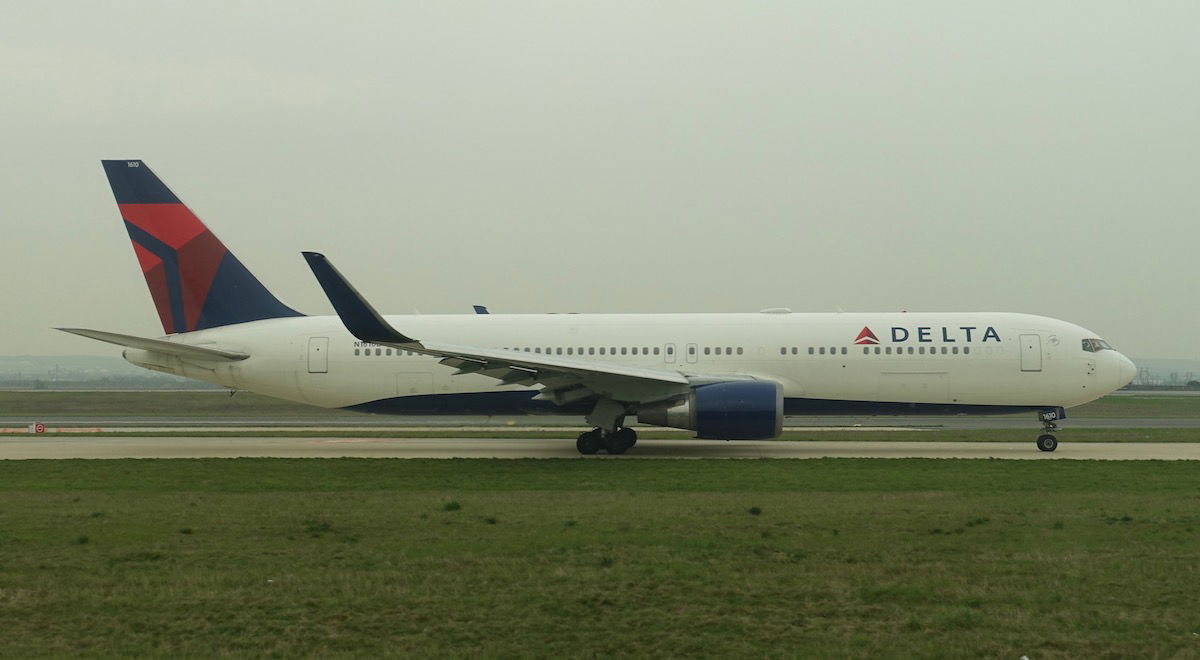 Bottom line
One specific Delta Boeing 767 has been banned from Ghana, following a diversion on the New York to Accra flight in late July. In fairness, that diversion wasn't a good look, as the same Delta Boeing 767 returned to New York while operating transatlantic flights two days in a row. Then roughly a week later, the plane had yet another issue on a flight to Ghana.
The plane then operated to Ghana again a couple of weeks after that, and had a mild delay. Apparently that was what pushed authorities in Ghana over the edge.
The concept of banning one specific jet from operating to a country is something you don't often see. This seems like an odd punishment for Delta. At the same time, it seems like maybe this plane does need some serious TLC in maintenance?
What do you make of Ghana banning a specific Delta 767?