Garuda Indonesia's CEO has just warned of an imminent restructuring, which could see the airline shrinking by more than 50%.
Garuda Indonesia could shrink massively
Airlines around the world have struggled to cope with the coronavirus pandemic, given the massive drop we've seen in passenger demand. Garuda Indonesia CEO Irfan Setiaputra has warned staff of a comprehensive restructuring that's needed in order to survive, stating that if this isn't done, it "could could result in an abrupt end of the company."
With this restructuring plan, we could see the carrier's fleet shrink by more than half. As the situation is described:
"We have to go through a comprehensive restructuring, a total one. We have 142 aircraft and our preliminary calculation on how we see this recovery has been going, we will operate with a number of aircraft no more than 70."
That plan for just 70 aircraft refers specifically to mainline Garuda Indonesia aircraft, and not those of subsidiaries. In recent weeks the airline has been flying just 41 aircraft, as it has been unable to fly other planes due to lack of payments to lessors.
Garuda Indonesia is currently in $4.9 billion of debt, and that continues to grow each month, as the airline is unable to make payments.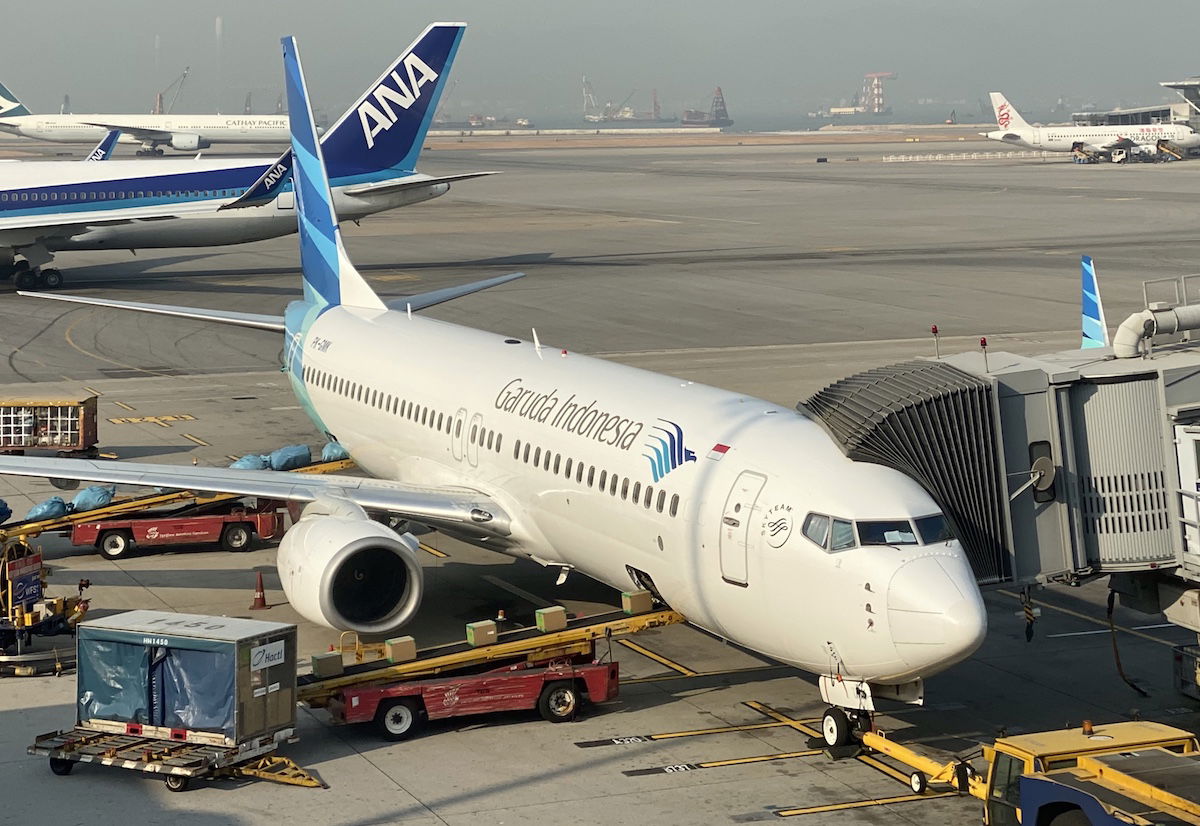 Garuda Indonesia's fleet could shrink by more than half
The real problem with Garuda Indonesia
Obviously the pandemic has been catastrophic for virtually all airlines, though the truth is that Garuda Indonesia was already an unprofitable mess before the pandemic.
Garuda Indonesia is in the camp of national airlines that are just extremely poorly run, which otherwise includes companies like Alitalia, Malaysia Airlines, South African Airways, and Thai Airways, just to name a few.
Garuda Indonesia has been so woefully mismanaged:
The airline has largely been run with a motive of prestige rather than profit
The airline has been through so many CEOs in recent years, and none has actually been there long enough to execute a vision; on top of that, corruption has run rampant (two of Garuda Indonesia's recent CEOs were punished for smuggling and bribery)
Garuda Indonesia has gotten enough support from the government to stay alive, but not enough tough love and/or financial support (you can go either way) to actually meaningfully restructure
As much as I hate to think of how many jobs could be lost if the airline shrinks significantly (especially given how fantastic frontline Garuda Indonesia staff are), that might just be what the airline needs to be sustainable in the long run. Unfortunately I'm not very confident we'll actually see that.
Just look at the state of limbo that the other airlines I mentioned above are in, ranging from Alitalia to Malaysia Airlines.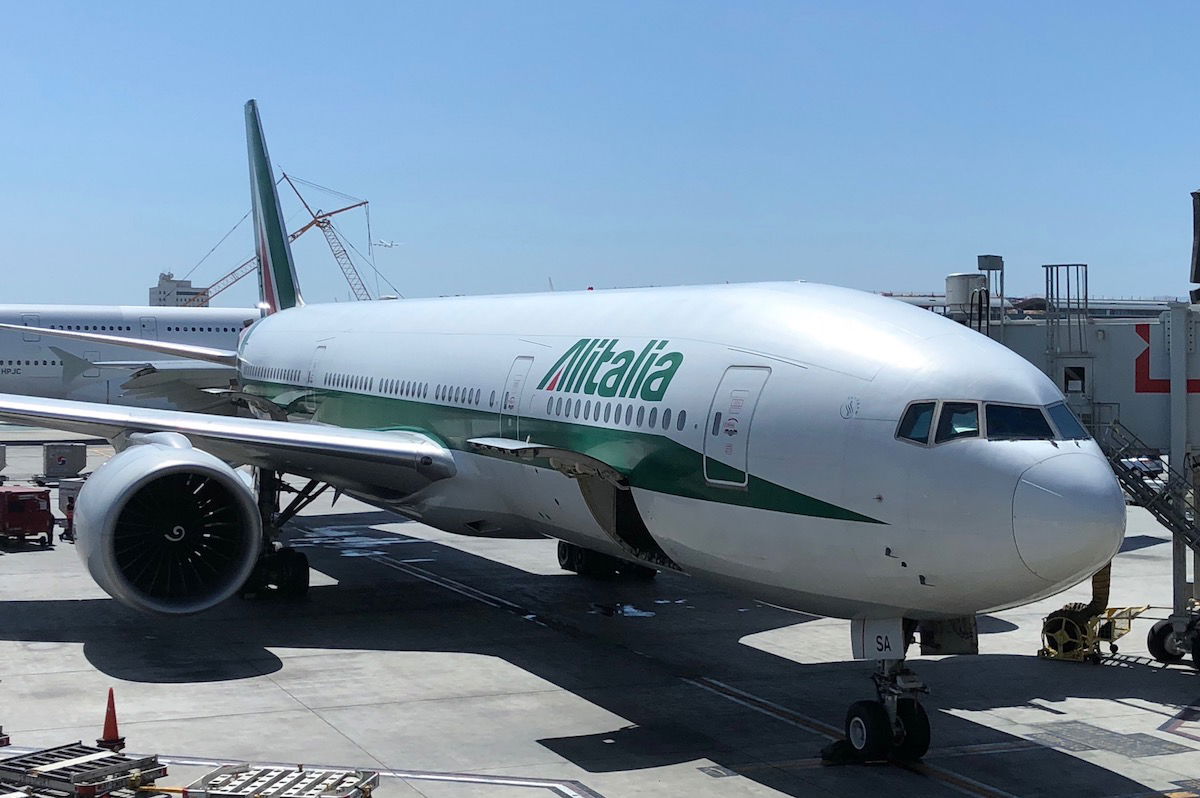 Alitalia is also going through an endless restructuring
The added challenge with Garuda Indonesia is that it faces a lot of challenges with both short and long haul flying:
We've seen a huge growth in Indonesian low cost carriers, making it hard for Garuda Indonesia to compete in short haul markets
Garuda Indonesia's long haul route network is pretty fragmented, and the airline faces competition from Gulf carriers, other Asian network carriers, and even some low cost carriers
Garuda Indonesia faces the challenge of deciding between Bali and Jakarta as a long haul hub — Bali is obviously immensely popular with tourists but low yield, while Jakarta is the business market, but not necessarily that hot with tourists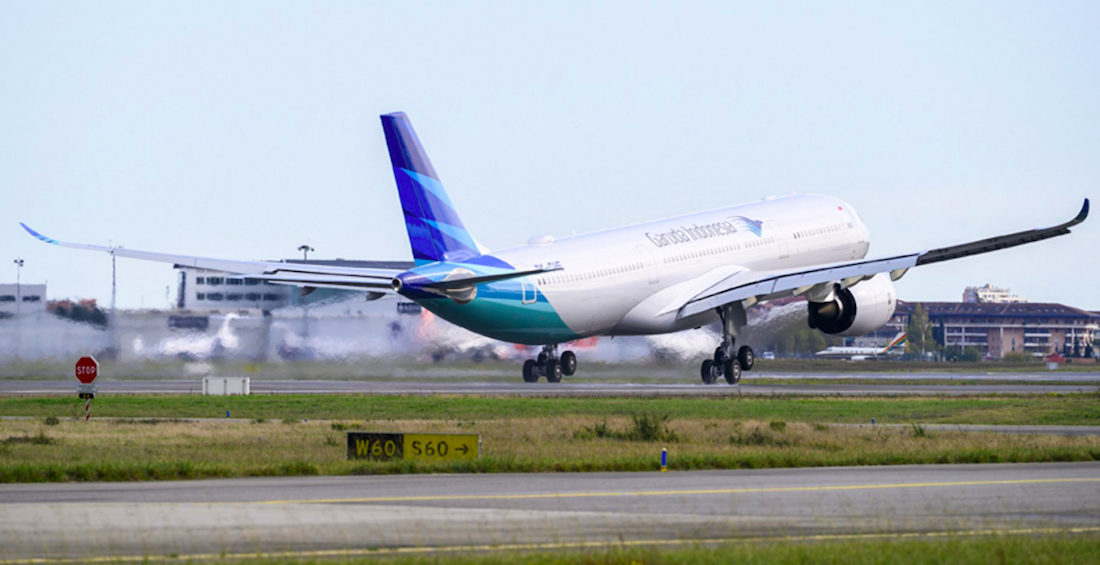 Garuda Indonesia faces a lot of competition throughout its network
Bottom line
Garuda Indonesia's president has warned staff that the airline is on the verge of collapse, and that it needs to shrink by over 50% in order to survive. The Indonesian national airline was already struggling before the pandemic, so I'm curious to see how this plays out.
Do you think the pandemic will lead Garuda Indonesia to successfully restructure?