Frontier Airlines is making a major policy change in the coming weeks, which I predict will create issues for many passengers.
Frontier Airlines' new airport check-in cutoff
As of August 16, 2023, Frontier Airlines will be closing all airport check-in and bag drop 60 minutes before departure. As a point of comparison, currently Frontier's counters close 45 minutes before departure, so you'll have to check-in 15 minutes earlier.
With this change, Frontier will have (by far) the strictest airport check-in cutoff of any airline for domestic flights, as there's not another US airline that closes check-in so far in advance. Also keep in mind that Frontier doesn't let you check bags at the airport more than two hours before departure, so you'll have to check bags between one and two hours of departure.
Frontier notes that "we continue to be committed to getting you and your bags to your destination without interruption." Hmmm, really?
What's Frontier's motive for this policy change?
Frontier Airlines is an ultra low cost carrier, and not even the most customer-friendly one at that, in my opinion. Frontier already strongly incentivizes people to check-in online, but that only gets you so far if you have a checked bag, which many Frontier passengers do (a checked bag is typically less expensive than a full size carry-on).
So, what's Frontier's motive for the new 60-minute check-in cutoff? I'm not 100% sure, but a variety of possible explanations come to mind:
Perhaps the issue is that too many people were showing up between 45 and 60 minutes of departure, and that created problems, since people arrived before the 45-minute cutoff, but weren't helped before then; maybe agents will still unofficially help people after the new 60-minute cutoff
Perhaps this is about reducing staffing costs; with a 60-minute cutoff, the same airport agents can work check-in and then work the gate more easily
Perhaps this is just about getting more people to miss their flights and have to buy a new ticket; after all, ultra low cost carriers do love fees
I'm sure there are some other explanations that I'm not thinking of, but those are the first things that come to mind…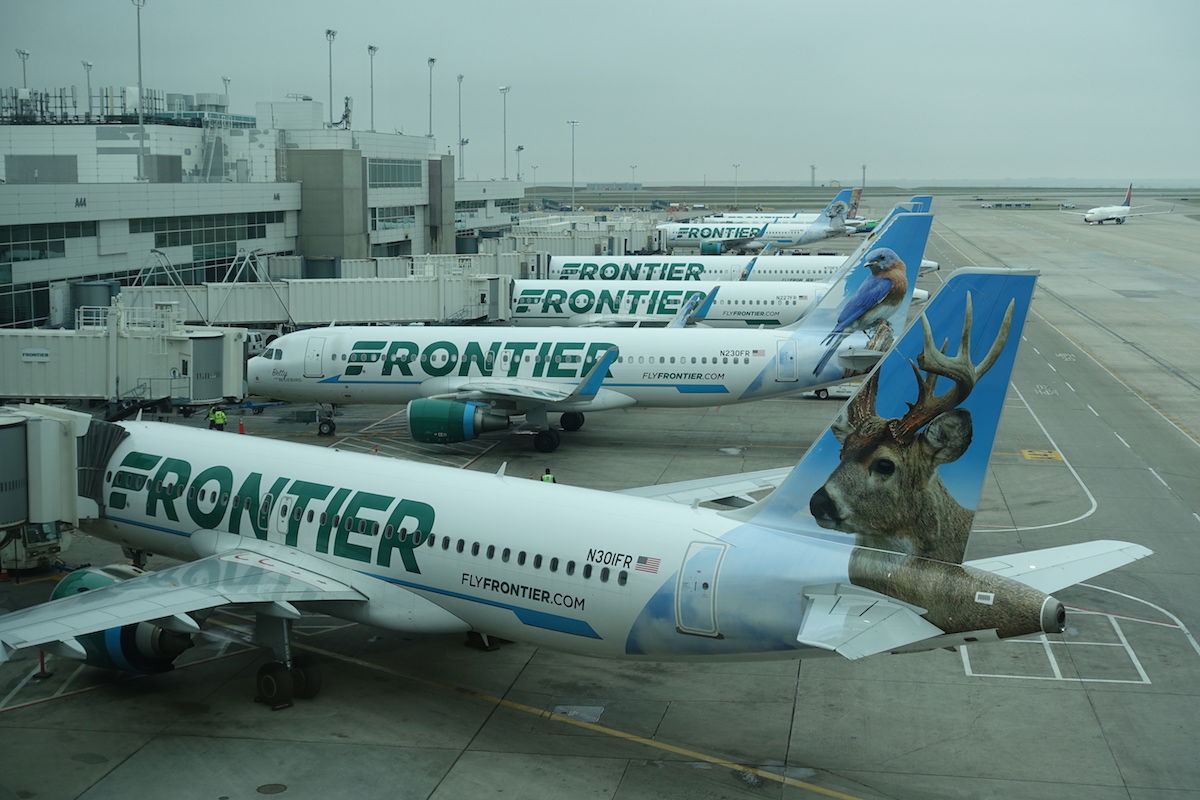 Bottom line
As of August 16, 2023, Frontier will be introducing the strictest check-in cutoff in the US airline industry, as check-in counters and bag drops will close 60 minutes before a flight's departure. If the airline actually intends to stick to that timeline, then I imagine we're going to see a huge increase in the number of passengers missing flights.
What do you make of Frontier's new check-in cutoff, and what do you think the motive is?