An Israeli soldier recently spent roughly 10 hours in Iran after a flight diverted there due to a sick pilot, and fortunately she managed to fly under the radar.
FlyDubai flight diverts to Iran due to sick pilot
On Thursday, October 27, 2022, FlyDubai flight FZ1942 was scheduled to operate from Tashkent, Uzbekistan (TAS), to Dubai, United Arab Emirates (DXB). The 1,369-mile flight was scheduled to depart at 4:05AM and arrive at 6:50AM, with a block time of 3hr45min. The flight was operated by a roughly five year old Boeing 737-800 with the registration code A6-FED.
While the flight departed as scheduled, unfortunately a problem arose inflight. Specifically, the captain became severely ill, and eventually become unconscious. This caused a diversion to Shiraz, Iran (SYZ), roughly three hours after departing Tashkent. Shiraz is only 341 miles from Dubai.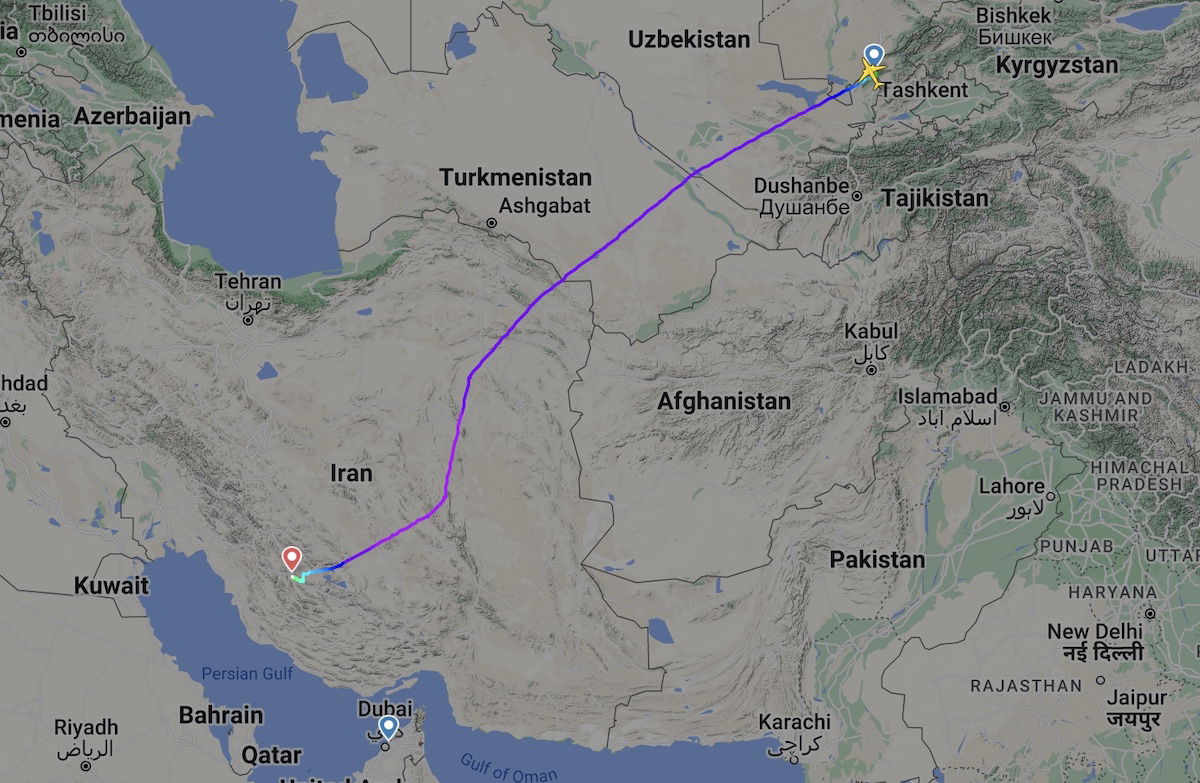 As you'd expect, having an emergency landing due to an unconscious pilot can cause some logistical challenges. The airline needed to get a new pilot to Shiraz, and the plane ended up spending around 10 hours on the ground there. The flight finally arrived in Dubai around 5:45PM, nearly 11 hours behind schedule. Ouch.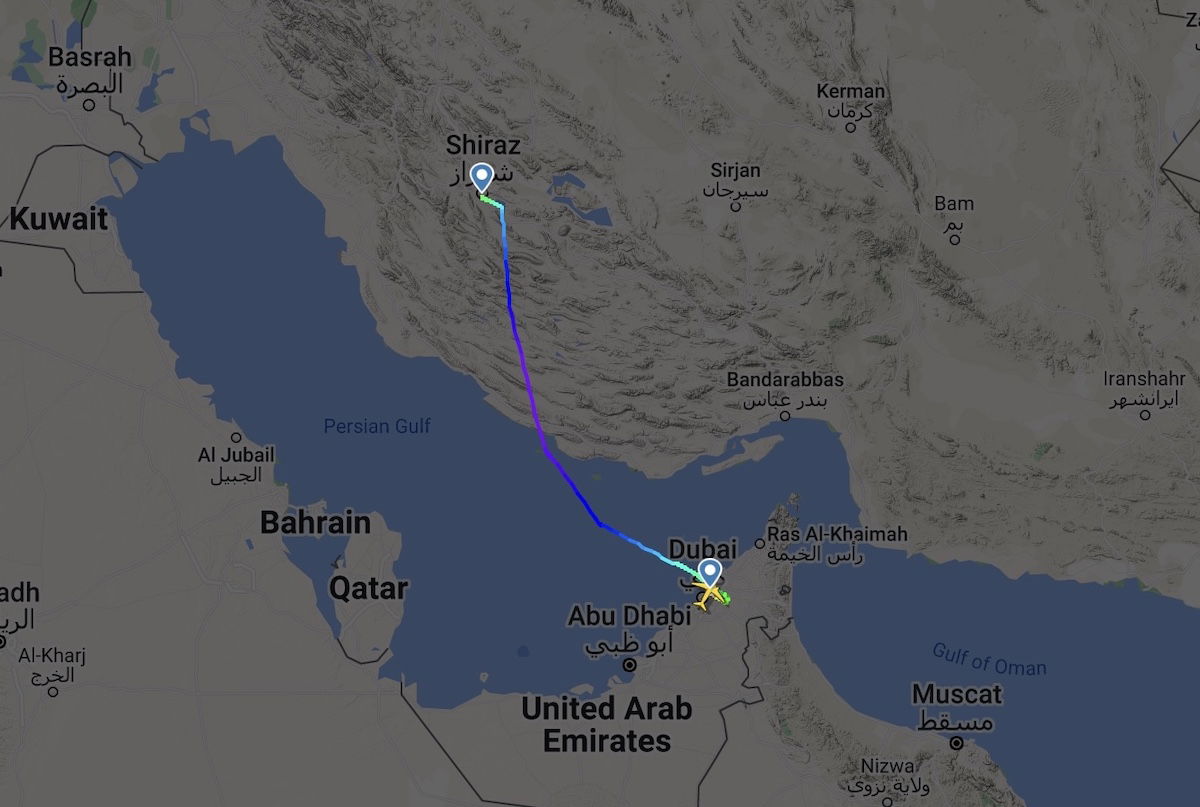 An Israeli soldier was onboard this flight
As such, a 10-hour diversion to Iran due to a sick pilot is probably only a mildly interesting story, but there's another angle to this. As reported by The Times of Israel, a 19-year-old member of the Israel Defense Forces (IDF) was on this flight.
Israel is a sworn enemy of Iran, and the countries have been engaged in a years-long shadow war, with tensions having escalated even further earlier this year. Unfortunately in the past we've seen some countries exploit diversions for political leverage.
The Russian-speaking soldier had been visiting family in Uzbekistan, and was traveling back home via Dubai (we recently saw relations improve between the United Arab Emirates and Israel, leading to substantial air service between the countries). While on the ground, the soldier contacted her parents, who notified her commanders. This information was passed on to senior defense officials, and Prime Minister Yair Lapid was even notified.
Israel's national intelligence agency made contact with the soldier, advising her to conceal her Israeli identity, and not speak Hebrew. It's believed that the soldier had both an Israeli and Russian passport, and that she presented her Russian passport in Iran.
Iran was unaware that there was an Israeli soldier in its territory, though some sources suggest officials did realize this after the plane took off again. Fortunately the plane took off without incident, and the soldier made it back home safely.
These details are only now being released, roughly one week after the incident. One has to wonder what would have happened if officials did realize she belonged to the IDF.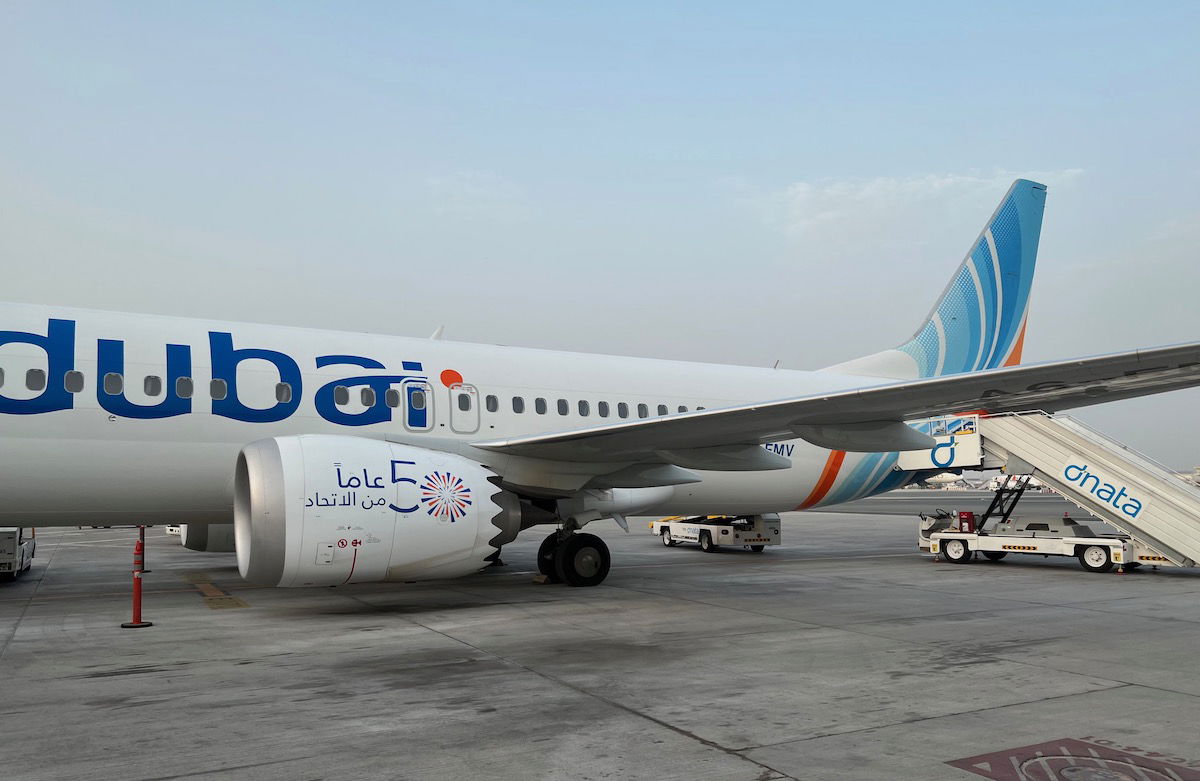 Bottom line
A FlyDubai flight from Tashkent to Dubai diverted to Shiraz after the pilot became ill. The plane ended up spending 10 hours on the ground there until a replacement pilot could be flown in, and at that point continued to Dubai.
The most interesting aspect of this story is that there was an Israeli soldier on the flight, and Israel and Iran are enemies. Fortunately she managed to evade detection by using a foreign passport, though I have to imagine this could have also ended differently.
What do you make of this FlyDubai diversion to Iran?
(Tip of the hat to Alon)