Emirates has opened a new check-in facility in the heart of Dubai's financial district, which some customers may appreciate.
Basics of Emirates' new city check-in facility
Emirates has just opened a new city check-in and travel store, located in ICD Brookfield Place in Dubai International Financial Centre (DIFC). The facility is open daily from 8AM until 10PM, and is intended to be a place to conveniently book travel, check-in for flights, drop bags, and shop for travel essentials.
Probably the most interesting feature of this facility is that customers will be able to check-in any bags between four hours and 24 hours of departure, in order to arrive more leisurely at the airport. The facility has self check-in kiosks, dedicated desks with Emirates agents, and what's being described as the world's first check-in robot assistant.
The check-in robot assistant is named Sara, and "she" is a portable robotic check-in system who can match faces with scanned passports, check passengers in, and guide them to the luggage drop off area.
For those driving, the facility offers (paid) self-parking and valet. Furthermore, those with valid boarding passes will have complimentary access to select lifestyle facilities in ICD Brookfield Place, and will receive discounts and special offers at restaurants, gyms, and luxury stores.
Those who wish to go directly to the airport from the facility can either take a taxi or a 10-minute walk to the Financial Centre Metro Station, which connects to Terminal 3 at Dubai International Airport.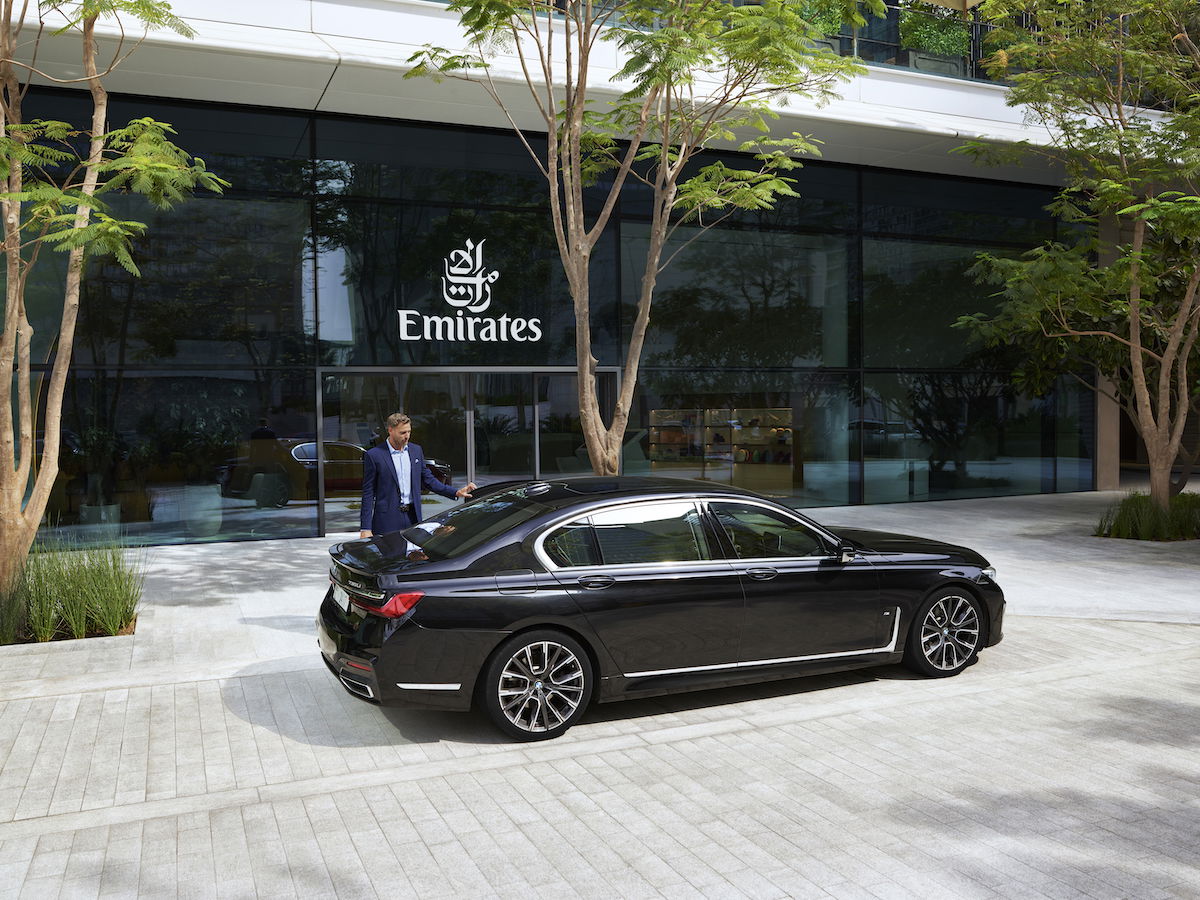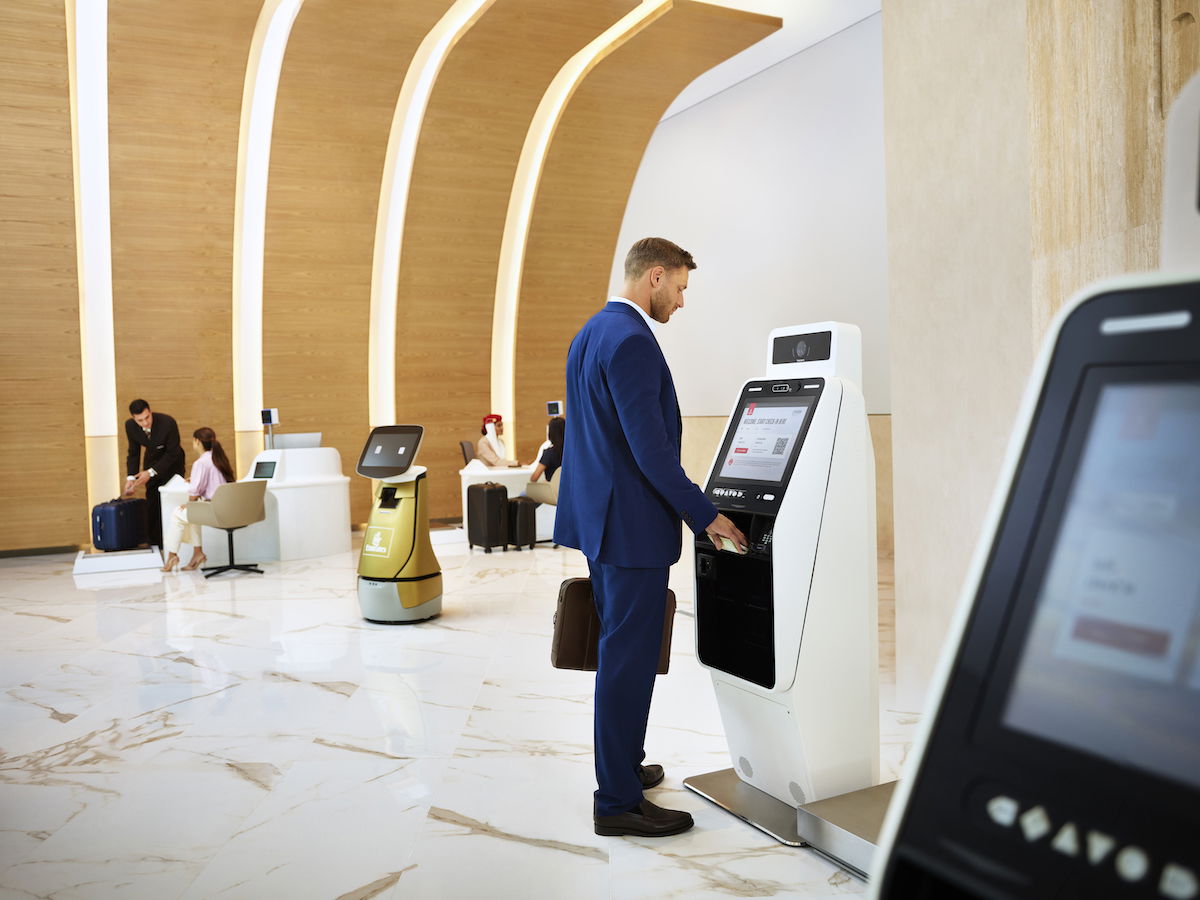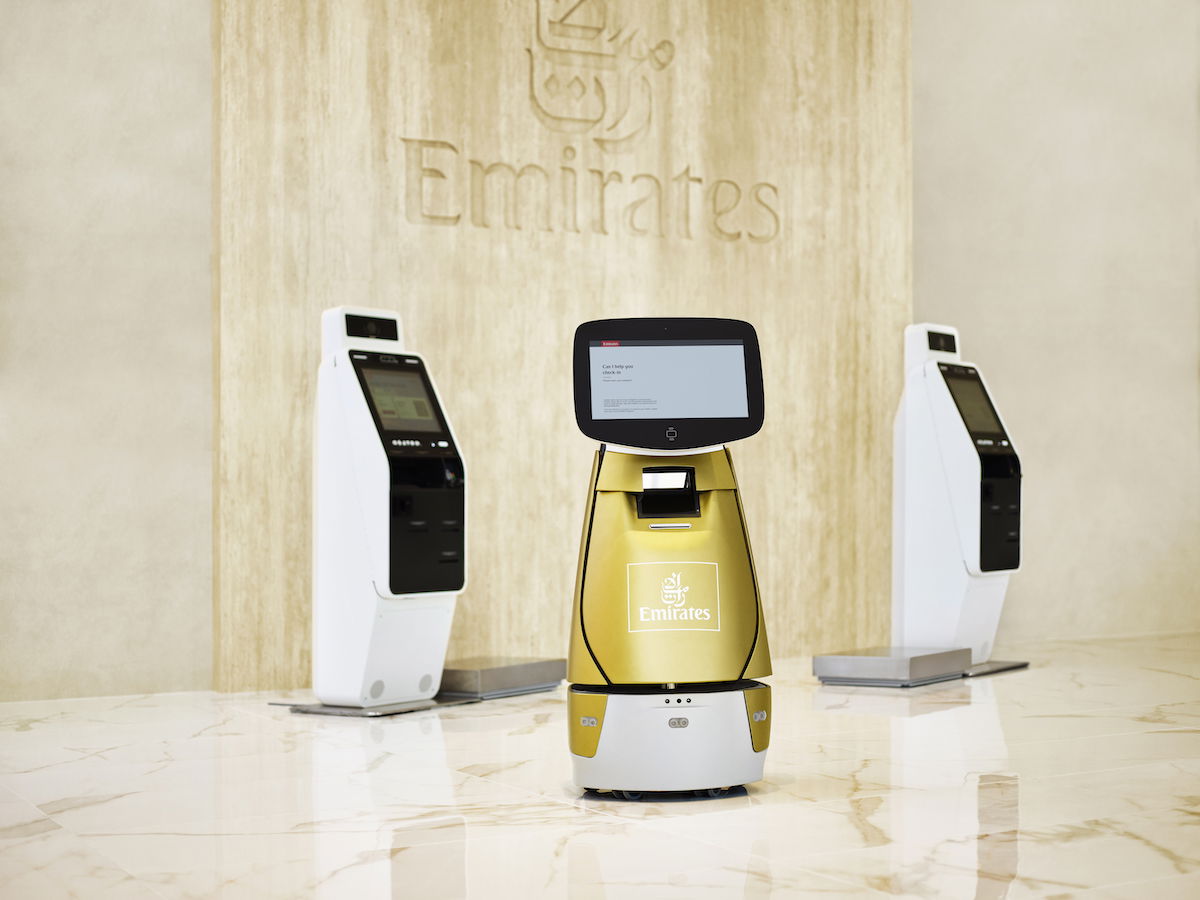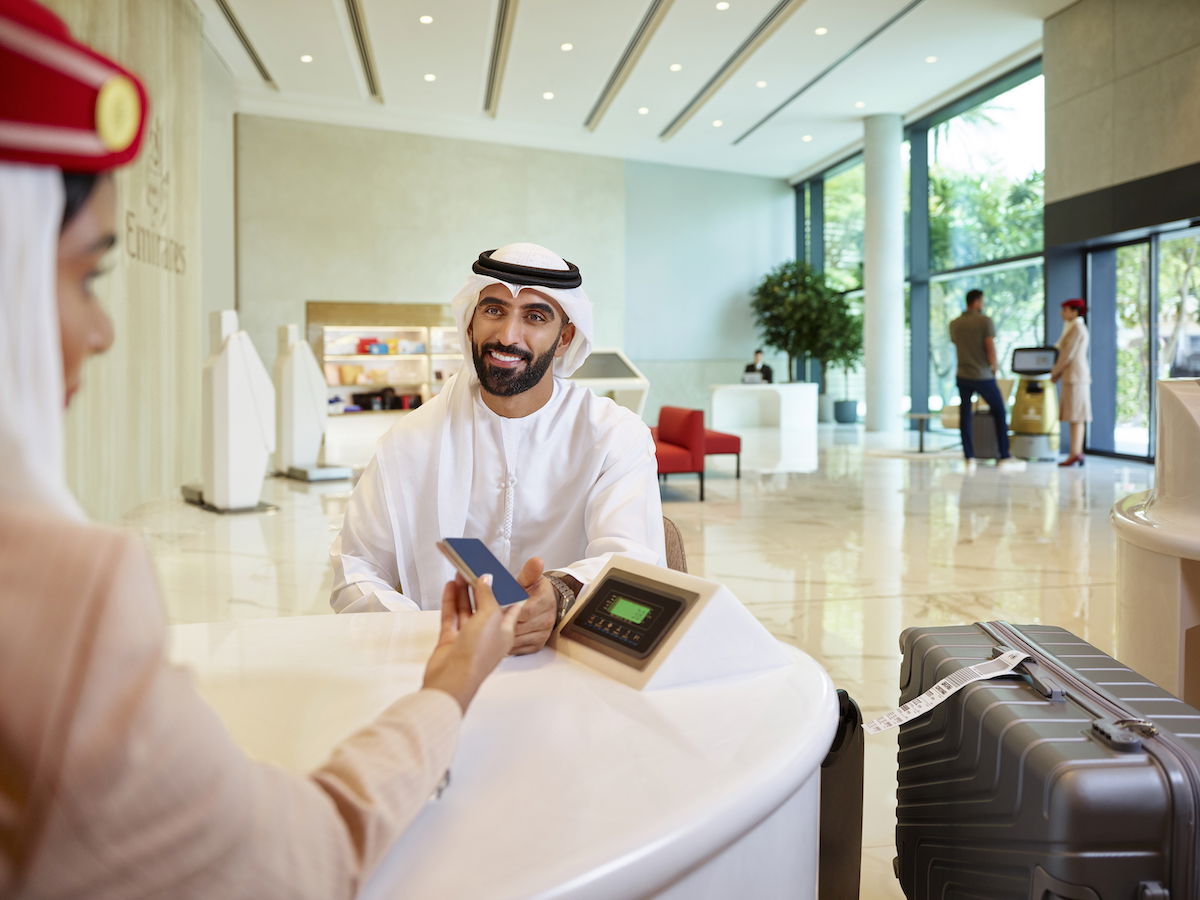 My take on Emirates' new check-in facility
In a way, what's old is new again. Back in the day, city ticketing offices were common, but not many of these exist anymore, at least in countries where credit card payments for flights are the norm.
Emirates' new check-in facility isn't going to be for everyone, though I could see some niche situations where people might visit this:
If you're having issues ticketing a reservation and want the help of a real human, going to this facility might be a decent option
If you have a checked bag and happen to be near this facility, maybe some people will prefer this to lugging their bag to the airport
One of the best ways to fly Emirates first or business class is to upgrade your ticket on the day of departure; assuming upgrades can be done in the same way at the city check-in facility as at the airport, this could be hugely valuable for scoring an upgrade
For those in first class, a while back Emirates added a home check-in option, whereby Emirates will quite literally come to your home, check you in, issue you boarding passes, and pick up your bags. It's rather over-the-top, but I'm sure it's something that some people appreciate, especially when you see with how much luggage some travelers take.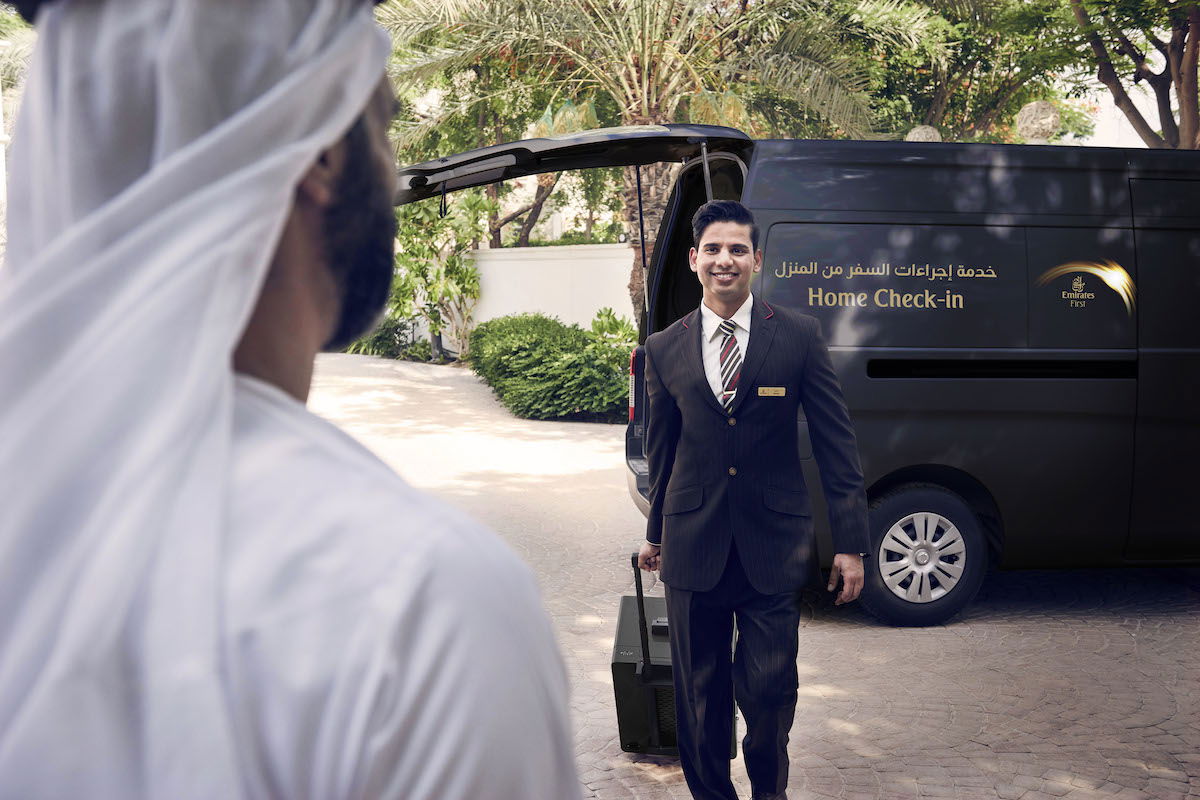 Bottom line
Emirates has opened a new city check-in facility in Dubai's financial district, where you can get your boarding passes, check your bags, and even interact with a robot assistant. I can't imagine this will appeal to most, but in niche situations, or if you're just an avgeek who enjoys this kind of stuff, it could be worth checking out this place.
What do you make of Emirates' city check-in facility? Could you see yourself using it?