Delta Air Lines has today put out a press release celebrating its most frequent flyer, and he sure has some miles under his belt…
Delta Diamond celebrates 14 million miler status
Delta SkyMiles offers lifetime Medallion elite status. One million miler gets you lifetime Silver Medallion status, while six million miler gets you lifetime Diamond Medallion status. Note that all Medallion Qualifying Miles count toward lifetime elite status, including those earned through credit cards.
Someone named Todd from San Diego holds the record as having racked up the most lifetime elite miles, and he just earned 14 million miler status. He made it from 13 million miler to 14 million miler in just 18 months.
The reached the 14 million mile threshold on March 6, 2023, after flying from Zurich to New York. This flight also happened to be on his birthday.
The flight attendants surprised him with a custom birthday cake in Zurich.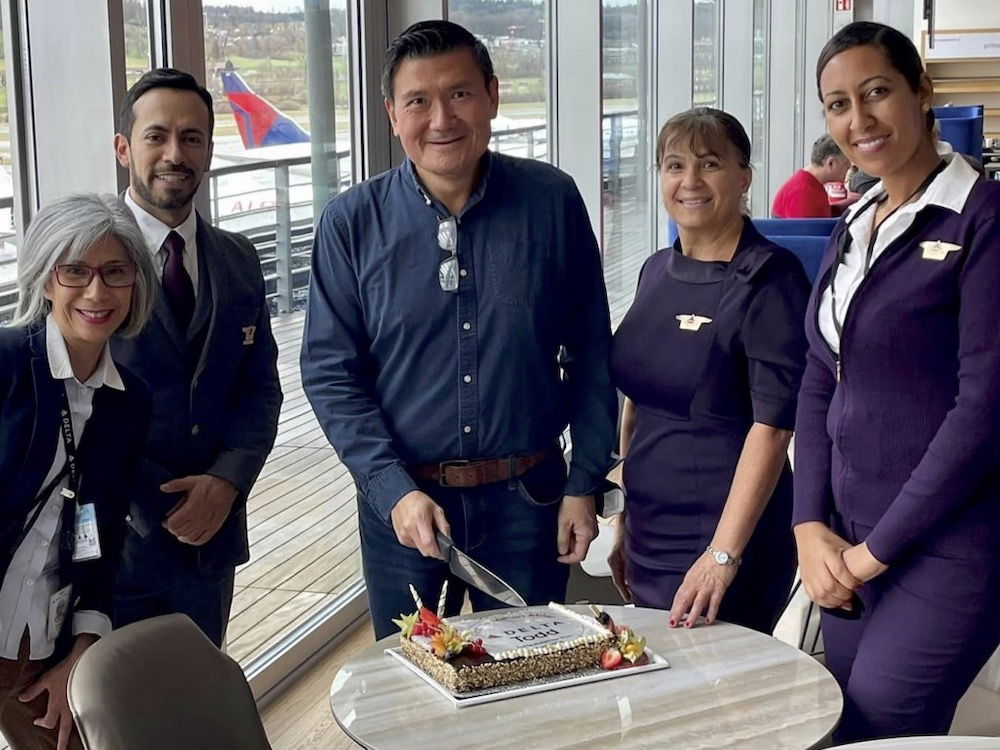 The crew was even sent an ACARS (Aircraft Communication Addressing and Reporting System) message, normally reserved for operational updates, with a message from Delta's Operations and Customer Center:
"Please take a moment to have the crew acknowledge his achievement and wish him a happy birthday. On behalf of the Delta OCC it's been an honor to help [Todd] achieve this milestone."
When the plane landed at JFK, he was whisked through customs by Delta's Elite Services, and brought to the Delta Sky Club for more celebration (maybe he even got to skip the line?!). 😉 He was given champagne, dined on a specially prepared menu, and enjoyed another slice of birthday cake.
Then rather than returning to San Diego, he flew… right back to Zurich? Todd describes himself as an avgeek, and has loved flying since he was a young child.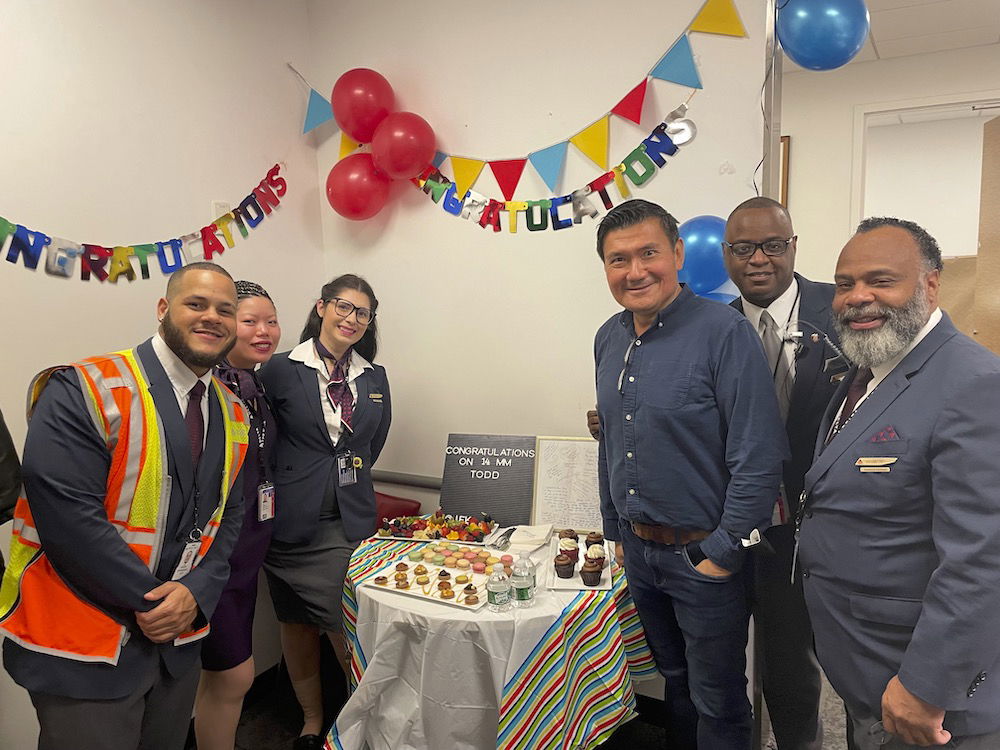 Congratulations to Todd… I think?
Achieving 14 million miler status with Delta is quite a milestone, no doubt. I'd of course be curious about the breakdown of this:
How many actual "butt in seat" miles has he flown, and how many of those miles have been earned through credit card spending or class of service bonuses?
Is he doing mileage runs, or why is he flying so much? The fact that he flew from Zurich to New York to Zurich the same day on his birthday suggests that a lot of this flying is for fun
What percentage of his flights are in premium cabins, and what is the breakdown of short haul vs. long haul flights?
Does he ever fly any other airlines, or is he 100% committed to Delta?
When it comes to ultra frequent flyers, United's Tom Stuker also comes to mind, who has earned 20 million miler status with United. United's million miler status is based on revenue butt in seat miles flown on United, so that's even harder to earn.
While Stuker has gotten quite a bit of publicity for his flying on United, it's not clear whether he's actually paying for these flight, or if he purchased some sort of an unlimited business class flying pass decades ago, which is what I've often heard rumored, but never confirmed. If the latter is the case, you'd think he'd be United's least favorite frequent flyer, but I guess the airline might as well try to get good publicity out of it.
I enjoyed being a super frequent flyer when I was in my teens, while I couldn't imagine wanting to fly as much as I used to anymore. Furthermore, I couldn't imagine having the desire to fly so much on a single airline, since I think that would get quite boring. But hey, to each their own…
Bottom line
Delta is celebrating its most frequent flyer, who has just earned 14 million miler status with the airline. He passed that threshold on March 8, after flying from Zurich to New York, before flying… from New York to Zurich the same day.
What do you make of this Delta million miler milestone?