Delta put out a press release about inviting the company's most frequent flyer to provide "invaluable feedback" about why he flies with the airline. Perhaps what's most interesting is what's not mentioned…
Delta's 14 million miler shares what he loves about Delta
Earlier this year, I wrote about how Delta's most frequent flyer, Todd, hit 14 million miler status with the airline (basically a novice compared to United's most frequent flyer, who has flown 23 million miles with the airline). 😉
Delta invited Todd to visit the carrier's global headquarters in Atlanta, "not just for a special tour to learn more about how the airline runs, but to deliver his perspective to everyone from frontline managers to senior leaders." Delta was excited to welcome him, as the company "prides itself on listening to customer feedback."
Todd is a self-proclaimed avgeek with nearly 40 years of experience flying on Delta planes. So he shared his feedback with a variety of Delta executives, including Delta's EVP and Chief Customer Experience Officer.
Here are some quotes from Todd about why he flies with Delta:
"One question I've been asked during my time here is what keeps me coming back. Besides the operational reliability, I think one of the things is really the people here. You can't really see it, but when you're part of the Delta experience, you feel it."
"For the longest time, I've always said that it's really about the entire experience, even before the customer arrives at the airport."
"I think what you guys have done with connectivity and in-flight entertainment has been a game changer."
"After all these years of flying with Delta, I feel just as invested in Delta as employees or other stakeholders. I want to see Delta succeed as it is such a significant part of my travel life. Some Delta employees have even become personal friends over the years. The brand has really resonated on so many levels."
The press release also notes the following:
Todd cited effective, transparent communication with customers as one of the most important ways Delta can make the entire travel experience seamless. Just as important is getting through security and to the gate on time, he said, which can be the most stressful part of flying. To combat this, Delta's strategic partnerships with TSA and continuous enhancements to the popular Fly Delta app have illustrated the airline's investment in a seamless check-in experience.

Todd often flies through JFK and noted significant improvements in recent years, just one hub where Delta has invested tremendously over the past decade-plus.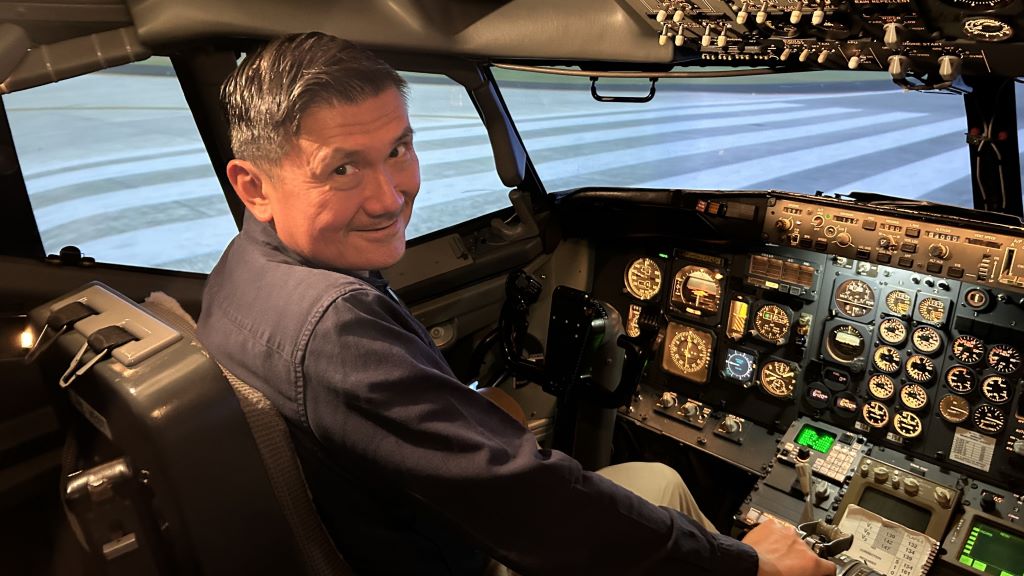 What I find noteworthy about these "insights"
The first thing that I noticed when I read this story is that the SkyMiles program isn't mentioned once in the entire piece. I think almost every other airline would highlight this as something that keeps a passenger loyal, but not Delta.
Presumably that's not a coincidence, as Delta basically just views SkyMiles as a currency that people can redeem for flights. Delta doesn't even try to hide the fact that it doesn't view SkyMiles as a way to get people on planes, but rather it's just a revenue opportunity.
The next thing I couldn't help but notice is how Delta frames this as "enlisting" the help of the company's most frequent flyer to get "invaluable feedback." Yet if I'm reading this announcement correctly, his feedback is just that everything Delta is doing is good? Did I miss the part where Delta acknowledges any changes he recommended, and that the airline plans to take those to heart?
Lastly, I can't help but feel like Todd is getting the short end of the stick here. Todd seems like a nice guy, and I love the fact that he's an avgeek. I also understand the desire to be loyal to one airline, and how over time that experience can become a part of your life. But Todd, my man, I really think you need to branch out with airlines a bit more:
From the story earlier this year, we learned that Todd largely flies between New York and Zurich, which Delta operates with a Boeing 767; Delta's 767s have the worst international wide body business class product of any US airline, in my opinion
If Todd likes the Fly Delta app, he should check out the United app, because it's much better
Todd is noticing the "significant improvements" at JFK, but does he really like the JFK Sky Club experience? Presumably he has invitation-only status with how much he flies, and the ground experience pales in comparison to what premium international travelers would get with American or United at their respective hubs in the area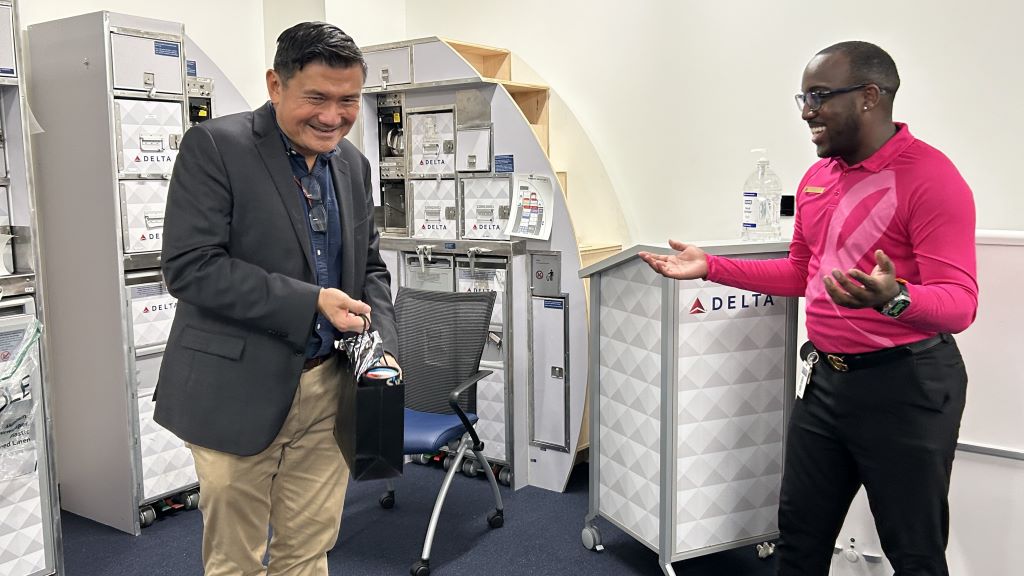 Bottom line
Delta invited its most frequent flyer to headquarters in order to get insights about the company. It's interesting to hear the things he reportedly loves about Delta, and how it doesn't include the SkyMiles program. It's also noteworthy to me how many of the things that he loves about Delta aren't even areas where the airline is better than competitors.
I just find the tone of this whole thing to be a bit strange. By all means invite your most frequent flyer to headquarters and share it with the public. Or share the things that Delta's most frequent flyer likes about the airline. But it's weird to claim you're looking for valuable insights about Delta, and then just tout how JFK and the Fly Delta app are amazing.
What do you make of this piece?