Some companies have an employee of the year award. Meanwhile China Southern has a "King of Quarantine" award, and it was just given to an A380 pilot for his work in 2021.
China Southern captain spent 189 days in quarantine
China Southern has named Ma Jian as the company's "King of Quarantine" for 2021. He's an Airbus A380 captain who spent a total of 189 days (or 4,536 hours) in quarantine over the course of the year — yep, that's over half of the year! As the airline described the captain's actions:
"Every China Southern Airlines pilot knows that they maintain the stability of the international logistics supply chain and have become a symbol of China's national strength during the epidemic."
Even though he spent more than half of the year in quarantine, he "only" had 75 duty days over the course of the year, and flew a total of 505 hours. That's an average of just under 10 hours of flying per week. It goes without saying that all international China Southern crews spent a lot of time in quarantine, though I guess this captain beat out others.
China Southern's Airbus A380 fleet consists of five planes, though only three are in service at the moment. The planes primarily operate long haul services from Guangzhou to Amsterdam, Los Angeles, and Melbourne, plus some domestic services to Beijing.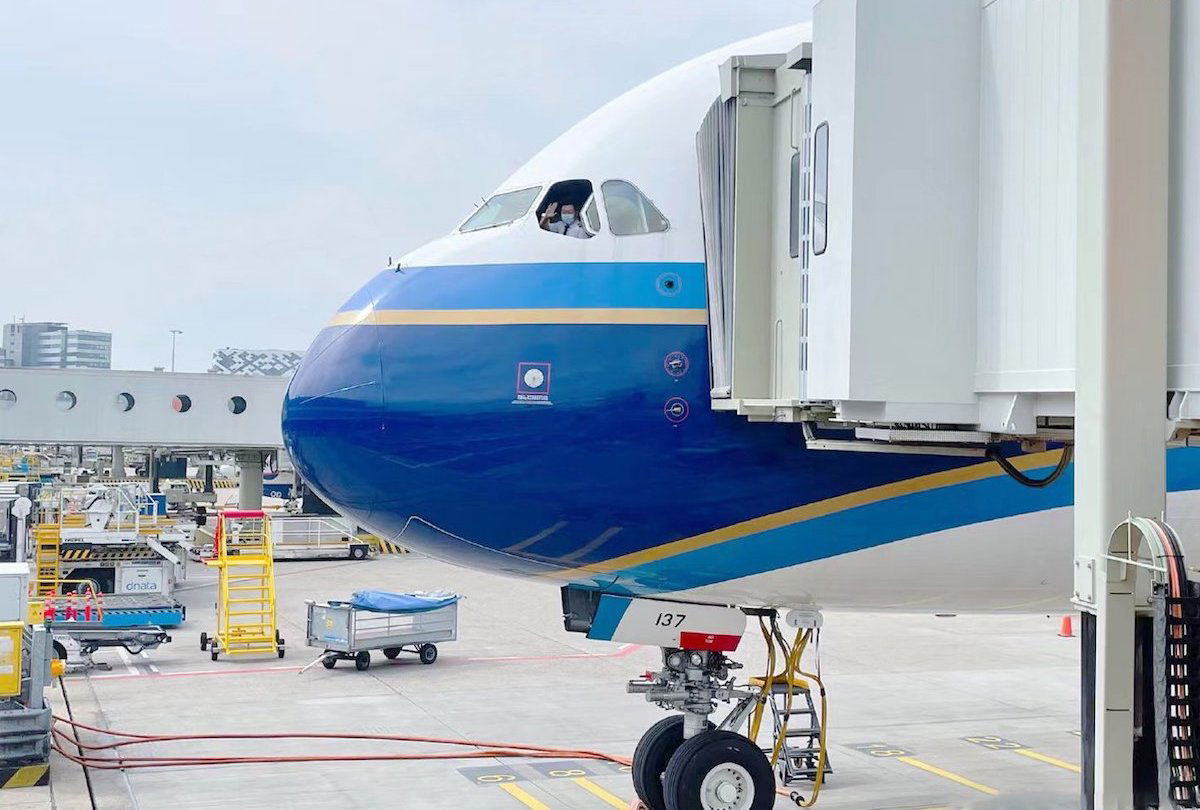 What is China's quarantine policy for pilots?
Unlike most of the rest of the world, China continues to take a zero-tolerance approach towards coronavirus. China requires a minimum of 14-day quarantine when arriving in the country from abroad, and this even applies to airline staff.
While I'm not sure what exactly China Southern's approach is, my assumption would be that crews work back-to-back trips in order to minimize the amount of time they spend in quarantine.
In other words, maybe a crew works a Los Angeles trip and then an Amsterdam trip, with just a two night stay in quarantine in Guangzhou between the two flights. After all, the full 14-day quarantine only applies to have free moment around China, so there's nothing preventing crews from working several back-to-back trips, as long as they stay in their hotel rooms.
Presumably if he had only worked one trip at a time, he would have spent even more time than this in quarantine. It sure can't be easy to be a crew member in this position, especially since crews also have to quarantine during their layovers.
Cathay Pacific has a similar policy, and we've seen some staff there reach their breaking point, choosing to leave their room during a layover, and then getting fired.
Bottom line
While it's a strange thing to recognize someone for (or maybe just a sign of the times), a China Southern A380 captain has been named the company's "King of Quarantine," for spending 189 days in quarantine last year. While lots of airline employees have made sacrifices during the pandemic, it's on a whole different level in China, where employees have to quarantine for 14 days upon returning to the country (unless they work another trip right away).
Unfortunately this captain is likely looking at a similar amount of quarantining in 2022, given that there's no end in sight for China's zero-tolerance approach to coronavirus.
What do you make of this China Southern "King of Quarantine" pilot?
(Tip of the hat to Simple Flying)