In September 2019, the details of Caption by Hyatt were revealed, which was supposed to be Hyatt's newest hotel brand. However, it has been over 2.5 years since that announcement, and not a single property has opened yet. That will be changing soon, so let's recap what the brand is intended to be in general, and then talk about the first Caption by Hyatt locations.
What is Caption by Hyatt?
Caption by Hyatt is Hyatt's newest lifestyle brand, within the select service category. Hyatt describes this as being a brand that "will bring people closer together, allowing them to work, eat or socialize in comfortable, flexible, communal spaces that encourage meaningful conversations and connections."
Alrighty then. Often when new hotel concepts are announced, the first properties are revealed as well. In this case the brand was announced without any specific properties, so it seems like Hyatt came up with the concept, and then looked for investors to buy in.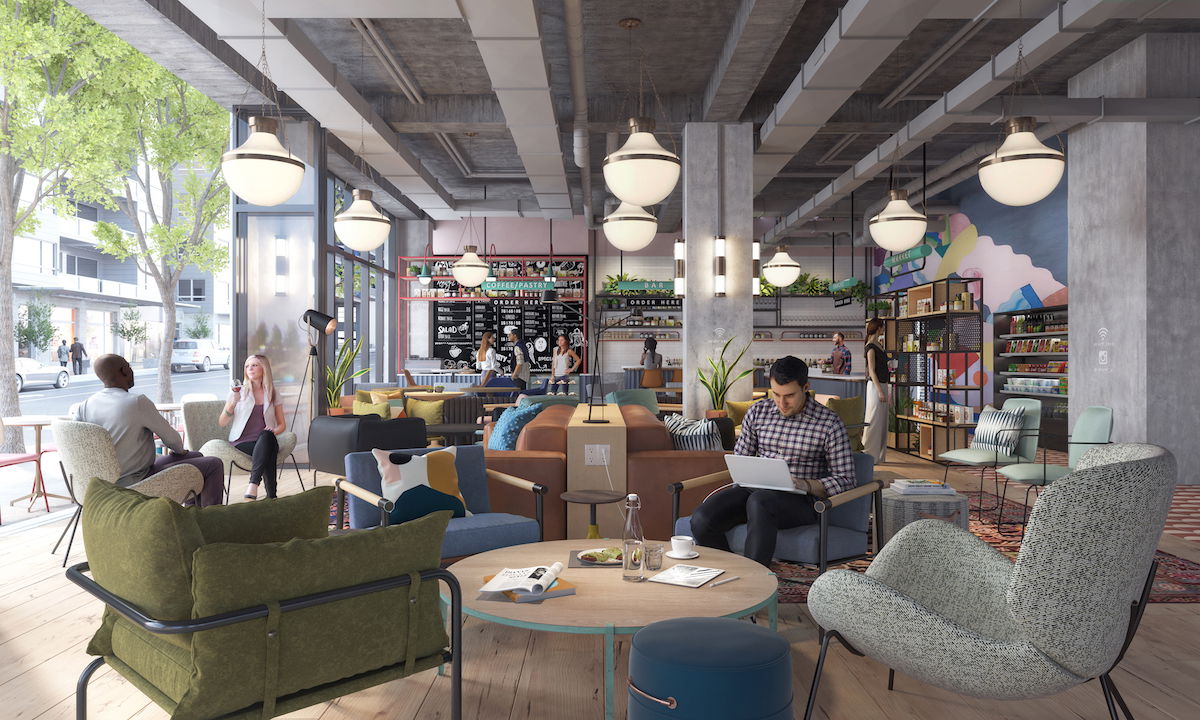 As Hyatt's Global Head of Development, Jim Chu, described the brand at the time:
"We intend for the Caption by Hyatt brand to be a global growth driver domestically and internationally in dense urban markets, emerging neighborhoods and high foot traffic areas. We believe the brand is primed for strong growth as it can flex and adapt to suit the needs of different locations and markets and can offer a more sustainable approach to design and operations."
Meanwhile here's how Hyatt's VP of Global Brands, Heather Geisler, described the brand at the time:
"At Hyatt, we believe in the power of personal connection. By listening to our guests, we know that whether they are traveling alone or with a friend, they are looking to connect with others in an environment that is authentic and approachable. The Caption by Hyatt brand will invite guests and locals alike to hang out, enjoy a cocktail and catch up with a friend, new or old, in a space that is intended for them."
Core promises of Caption by Hyatt
Caption by Hyatt will focus on three core promises:
Alluring and approachable spaces. Caption by Hyatt hotels will invite guests in with cozy rooms and common areas that are flexible enough to move things around and make the space uniquely theirs. Social spaces will be richly designed and unexpectedly put together – sparking conversation and giving guests and locals alike no choice but to stay awhile.
Conversation-worthy food and beverage. Eating and drinking at Caption by Hyatt hotels will be about more than what's on the table. They will bring people together to enjoy the locale's dynamic culture.
Experiences that don't begin or end at the hotel's front door. Whether guests try something new or meet someone new, Caption by Hyatt hotels will create the conditions for connections that matter – all-day drinks and sharable snacks; spaces designed for guests to plug in anywhere; flexible and multi-purpose spaces for lounging and small events; and a rotating calendar of do-it-yourself and hosted events from trunk shows to local beer tastings.
Expect "cozy" rooms
Hyatt emphasizes the communal areas of Caption by Hyatt, though doesn't talk much about rooms. Rooms are referred to as being "cozy," and after doing some digging, it appears we can expect some small rooms.
The Caption by Hyatt brochure to potential investors indicates the hotels will have 150-250 rooms, and they'll be just 220 to 270 square feet.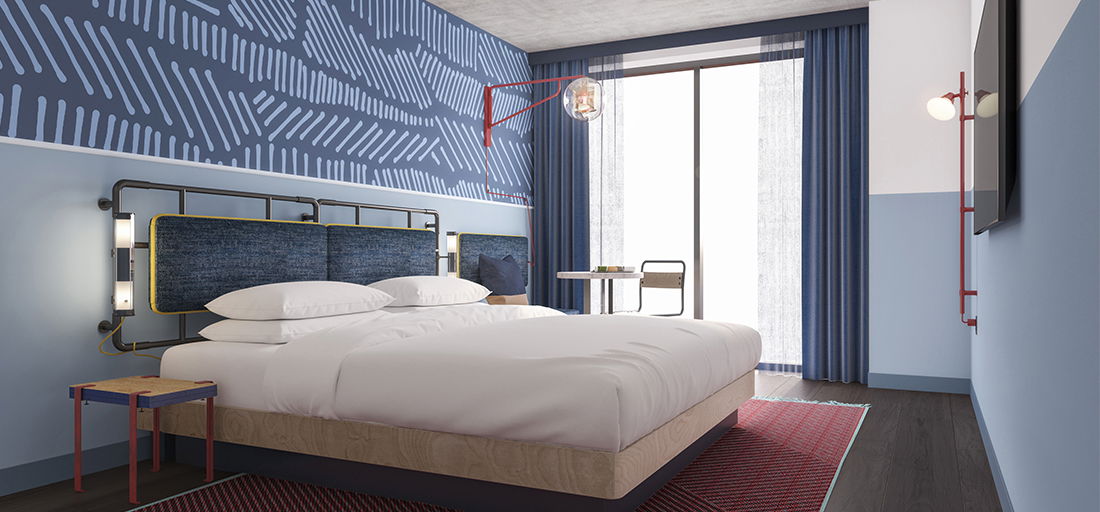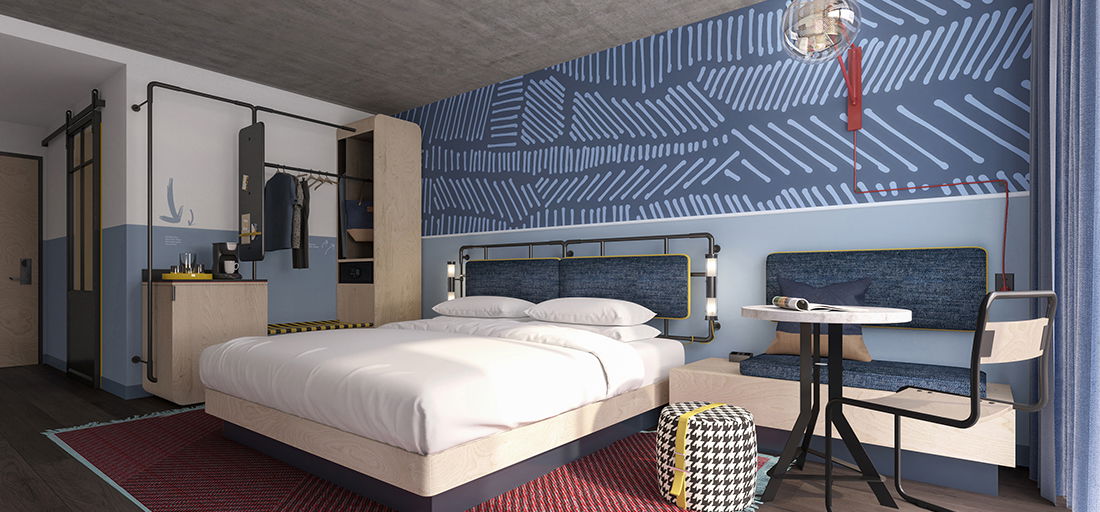 Where will Caption by Hyatt hotels be located?
Caption by Hyatt Memphis Beale Street will be the brand's first property, and it's now accepting reservations for stays as of July 2022. This will be a Category 3 World of Hyatt property, meaning that a free night redemption will cost either 9,000, 12,000, or 15,000 points per night.
Future Caption by Hyatt locations are planned for Shanghai, Osaka, Tokyo, and Saigon.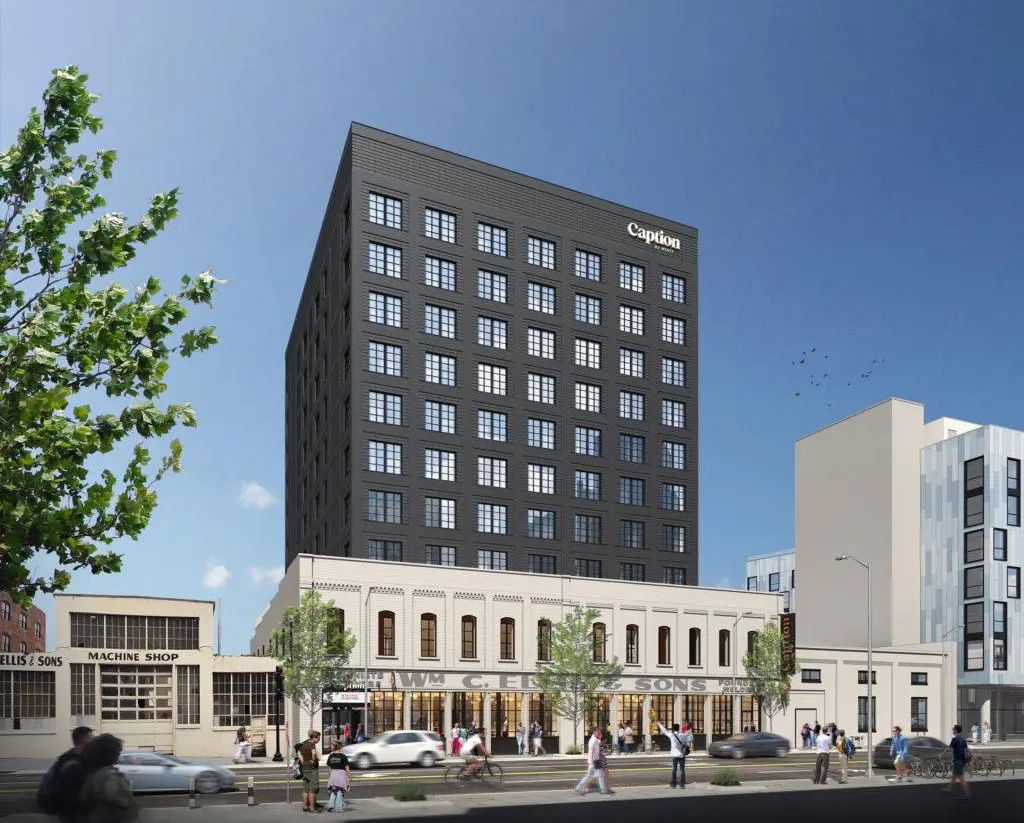 Why hotel groups create new hotel brands
Before I share my thoughts on this new brand, I think it's worth talking about why hotel groups launch new brands. It's not necessarily to be able to sell to consumers, but rather to be able to sell to investment companies.
For the most part, the global hotel chains don't actually own most of their hotels, but rather they just have management or franchise contracts for them. The reason they create so many new brands is so they have something to pitch to investors.
They try to make each brand seem unique, in hopes of luring a company to build a city's first Caption by Hyatt, rather than a third Hyatt Place, for example.
That's why there's also such little innovation when it comes to new hotel brands. Instead, I feel like we just see each of the major hotel brands introduce similar concepts over and over.
My take on Caption by Hyatt
To be honest, I roll my eyes just about every time one of the major global hotel groups launches a new brand. That's because I find that there's often such a disconnect between what they're claiming to be creating and what it actually is.
Most of the major hotel groups have been launching brands focused on "authentic" and "local" experiences. If someone wants that in the way that the brands promise, they wouldn't be staying with one of the world's largest hotel brands.
That being said, as far as select service properties go, I kind of like this concept, I think? It sounds like this will be at a similar price point to Hyatt Place, and based on that I definitely prefer the concept of a hotel with more inviting public spaces and a better food and beverage program.
I'd expect rooms that are much smaller than you'd find at Hyatt Place properties, but with nicer public areas.
Bottom line
Caption by Hyatt is a select service lifestyle brand that's Hyatt's newest brand (so it's also useful for the Brand Explorer promotion). Do I think this will become the new hotspot for locals to eat & drink? Probably not. But when it comes to select service properties, this does sound more appealing to me than a Hyatt Place.
The first property will be opening in Memphis in July, and we can expect the next several properties to be in Asia.
What do you make of Caption by Hyatt?