The political situation in Niger caused two British Airways Airbus A380s to operate very long "flights to nowhere," as flagged by PYOK. One A380 flew from Johannesburg to Johannesburg in around 10.5 hours, while another A380 flew from London to London in around 8.5 hours. Let's go over the details of each of these incidents.
British Airways A380 returns to Johannesburg after 10.5 hours
On Sunday, August 6, 2023, British Airways flight BA56 was scheduled to fly from Johannesburg (JNB) to London (LHR). The flight was operated by an eight-year-old Airbus A380 with the registration code G-XLEI.
The flight was scheduled to depart at 7:20PM local time, and took off at 7:44PM. For nearly five hours, the aircraft flew to the north, flying over South Africa, Botswana, Zimbabwe, Zambia, DRC, the Central African Republic, and Chad… and then the airline had a problem.
There's currently a coup going on in Niger. On Sunday, the military that's currently in control decided to close the country's airspace, fearing that there would be international intervention to restore the previous president to power.
Logically you're probably thinking "well then they should just fly around Niger, right?" Well, that creates a whole additional issue, as Libya is located to the northeast of Niger, and British Airways avoids that country for safety reasons.
At that point the decision was made to return to Johannesburg. So just as it took around five hours to get close to the border of Niger, it took another five hours to return to Johannesburg. The plane ended up landing there at 6:27AM, nearly 11 hours after it had departed. That's the same amount of time it ordinarily takes to fly from Johannesburg to London.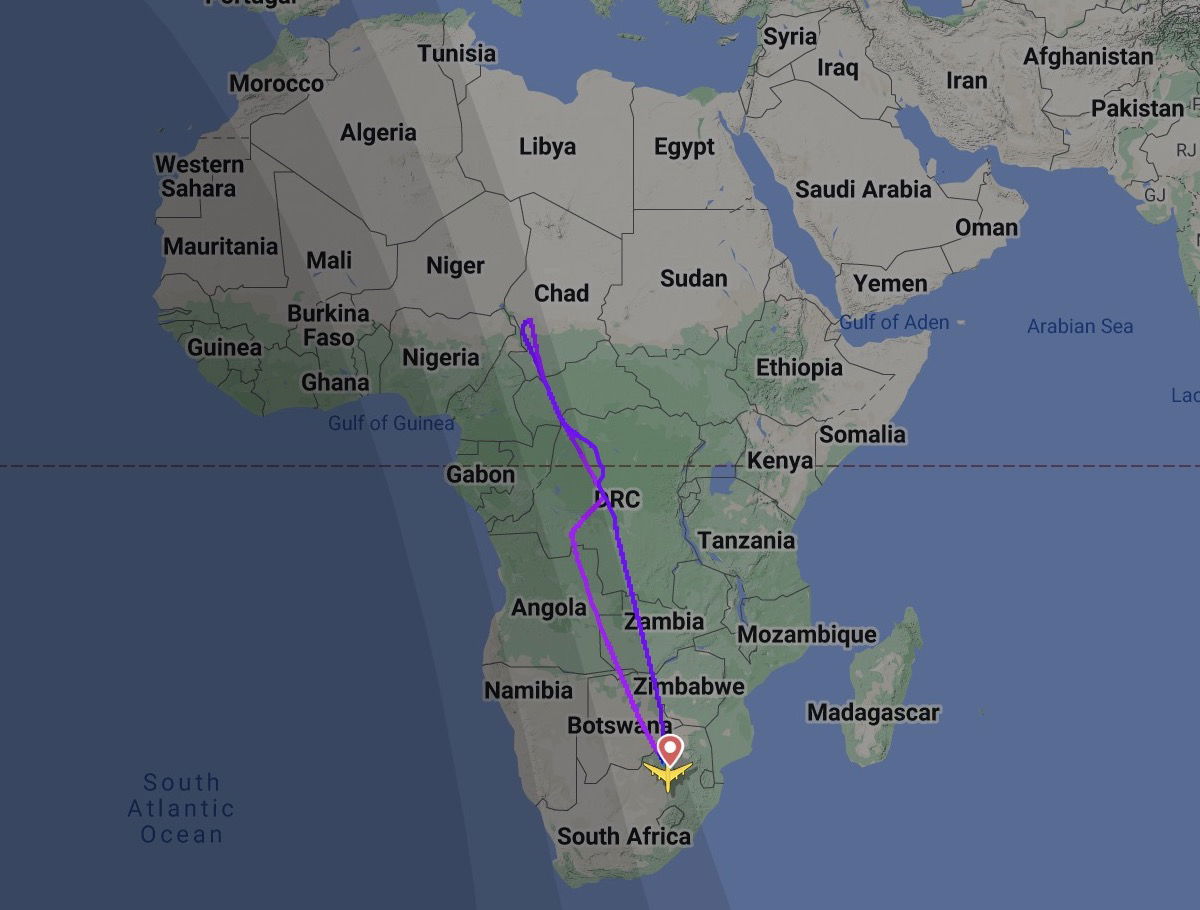 British Airways A380 returns to London after 8.5 hours
While the Johannesburg to London service was the longest "flight to nowhere," it wasn't the only one. Also on Sunday, August 6, 2023, British Airways flight BA55 was scheduled to fly from London (LHR) to Johannesburg (JNB). The flight was operated by a seven-year-old Airbus A380 with the registration code G-XLEK.
The flight was scheduled to depart at 7:05PM local time, and took off at 8:05PM. For just over three hours, the aircraft flew to the south, flying over the UK, France, Spain, and Algeria. At that point airspace in Niger was closed, so British Airways made the decision to return to London.
While the aircraft made it all the way back to the UK in around three hours, unfortunately Heathrow's curfew meant that the plane couldn't actually land yet. As a result, it circled over the English Channel for nearly two hours. Finally, it landed back at Heathrow at 4:41AM, over 8.5 hours after it departed.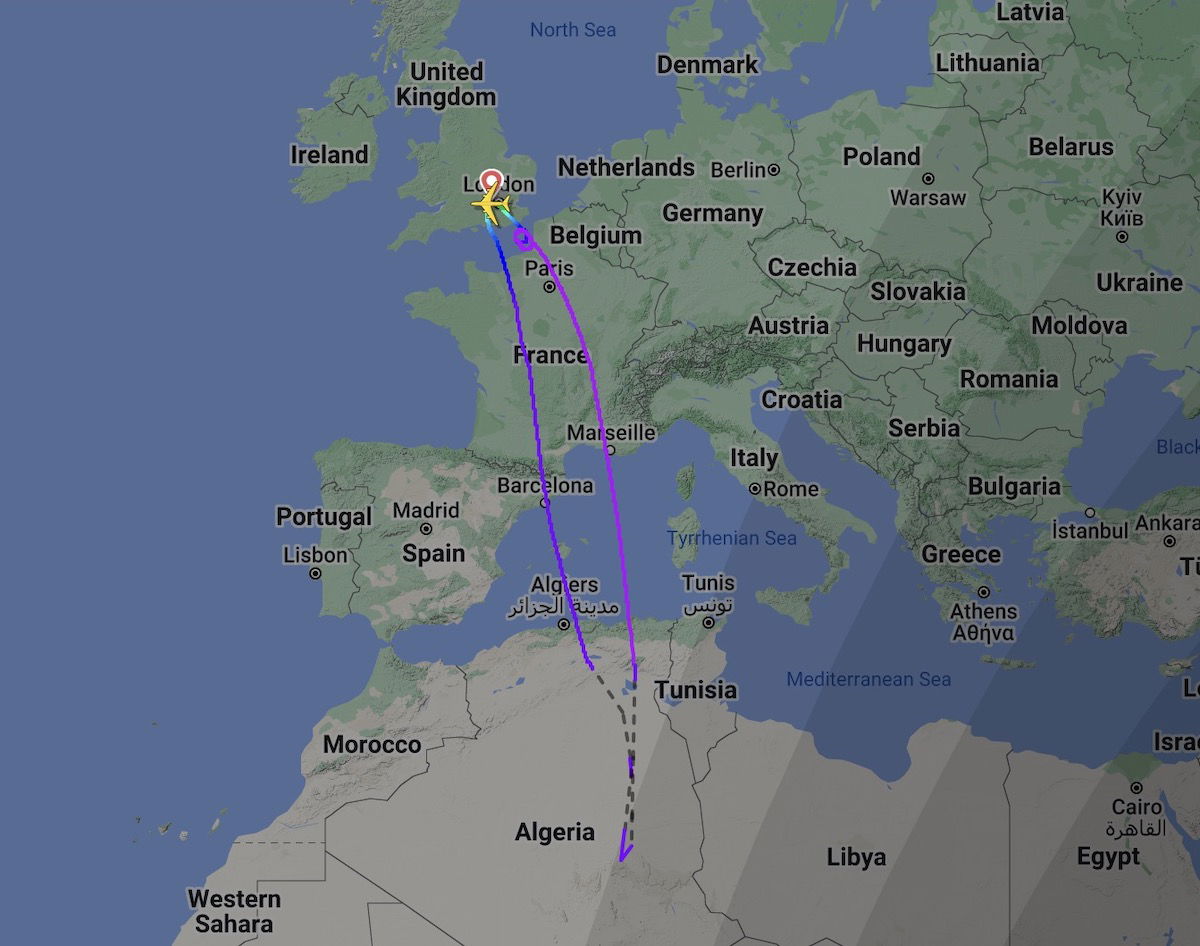 The airline industry is complicated!
Understandably, people might question whether returning to the origin was really necessary. I think we can all agree this is collectively a huge waste of time, money, and fuel, for all parties involved.
So, why would British Airways just reroute these flights to where they originated, rather than diverting them to a nearby airport, refueling, and continuing the journey? I imagine this comes down to several factors:
First and foremost, diverting in Central Africa is complicated, especially as most airports in the region aren't equipped to handle the A380, the world's largest aircraft
Airline crews have maximum duty periods, and it's possible that the crew could have been in a situation where they maxed out on their hours, and then had to cancel the flight in a foreign country
If a flight did need to be canceled, that would be a disaster in terms of visas, finding sufficient hotel rooms for 500+ people, etc.
I'm sure it brought British Airways no joy to fly A380s this far without actually "going" anywhere, but in this case it seems like it was the safest, best option, when you factor in all the risks. After all, the situation was actively evolving as these planes were in the air.
Presumably going forward, flights will reroute, and will have fuel stops if necessary. For example, yesterday's British Airways flight from Cape Town (CPT) to London (LHR) ended up diverting to Lagos (LOS) to refuel, and then is continuing its journey from there. However, Lagos Airport is equipped to handle Boeing 777s, while that's not the case for Airbus A380s.
Now that airlines know what they're dealing with, they should be able to just load more fuel without needing to divert.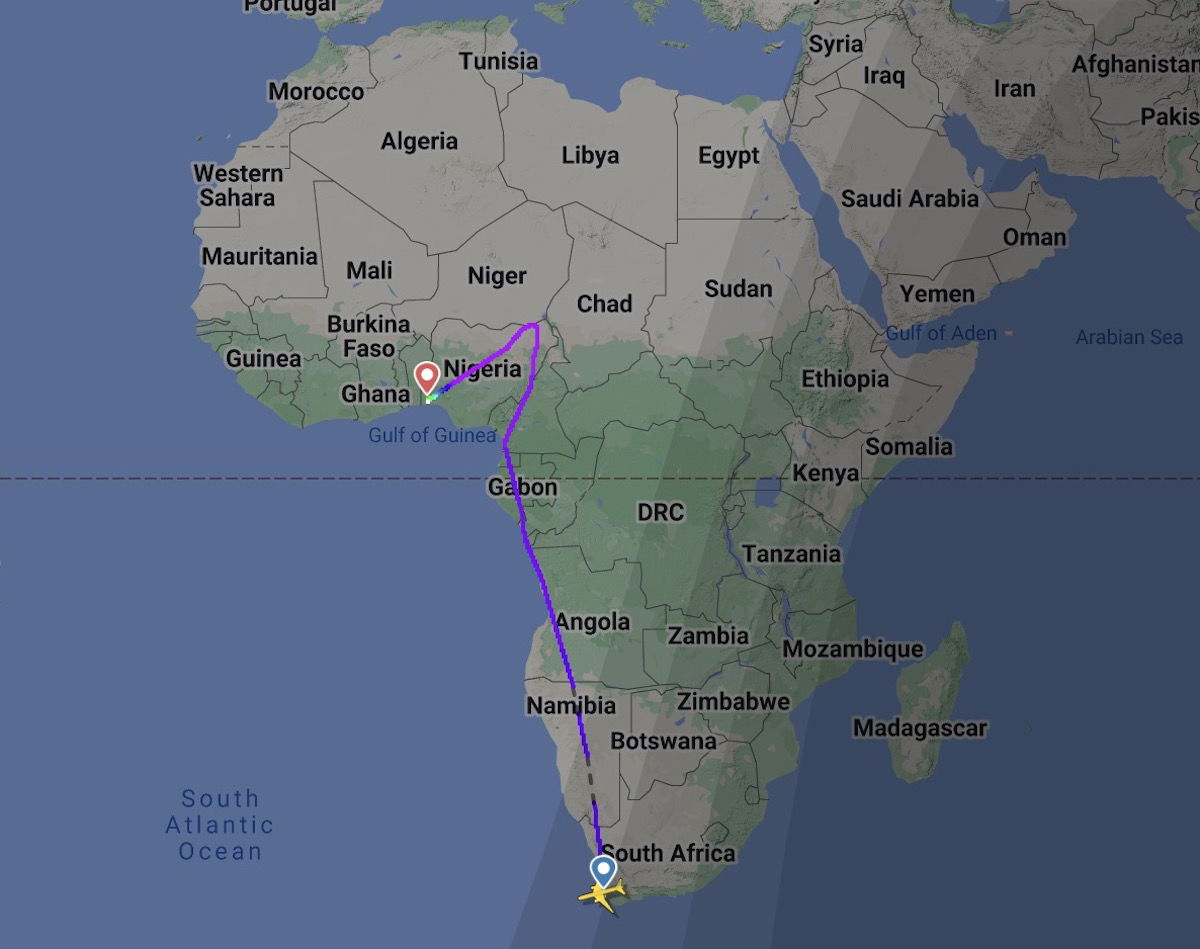 Bottom line
The closure of Niger airspace has had major impacts on airlines, given that this airspace is often used for flights between Europe and Africa. Two British Airways A380s learned that lesson the hard way yesterday, as one plane had to return to Johannesburg after flying for over 10 hours, while one plane had to return to London after flying for over eight hours.
What do you make of these British Airways A380 diversions?