You wouldn't expect a British Airways Boeing 787 flying from Japan to the United Kingdom to divert to the United States, but that's exactly what has happened today. First a bit of background…
British Airways' long route from Tokyo to London
British Airways operates a flight between London Heathrow (LHR) and Tokyo Haneda (HND) using a Boeing 787-9. Since Russia's invasion of Ukraine, this flight has become significantly longer. Even though the flight "only" covers a distance of 5,974 miles, it's blocked at 13hr35min to Tokyo, and 14hr40min to London.
The reason for this is that the most direct route between the airports would take you over Russian airspace, but with the current situation, British Airways can't (and won't) use Russian airspace.
So on the flight to Tokyo, British Airways takes advantage of headwinds and continues to fly east, though with a much more southerly routing than before.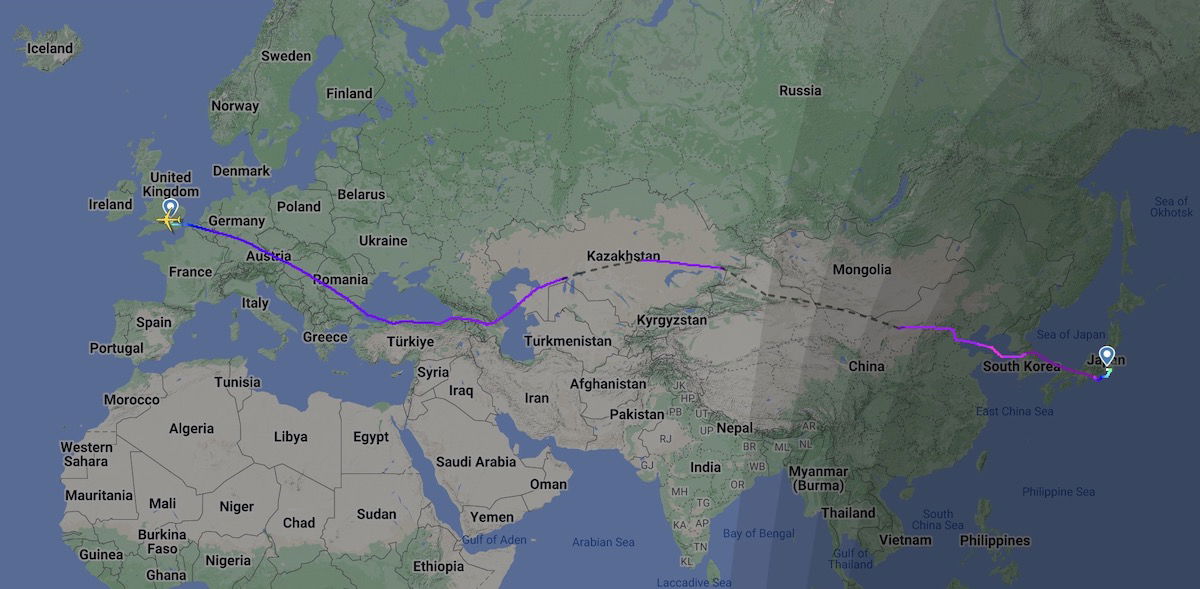 Meanwhile on the flight to London, British Airways goes exactly the opposite direction. In order to avoid Russian airspace and take advantage of tailwinds, the flight operates east rather than west, flying over the Pacific Ocean, Alaska, Canada, Greenland, and Iceland, before approaching the United Kingdom.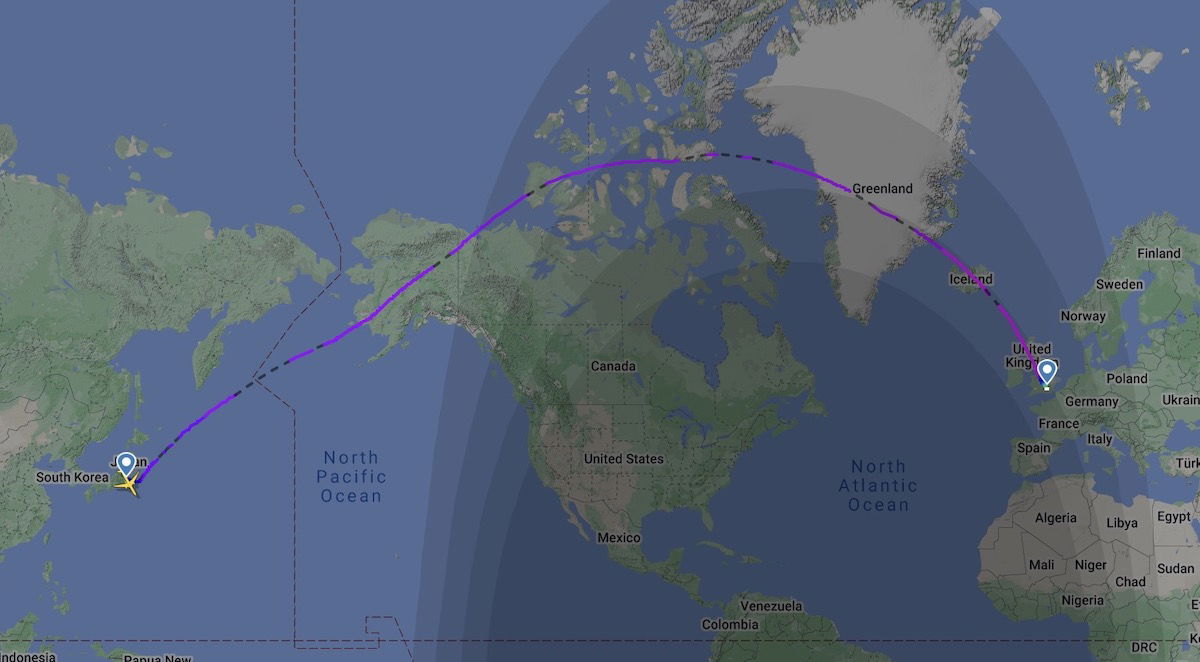 Even though the distance between the two airports is under 6,000 miles, British Airways regularly flies over 8,000 miles on the sector to London, but it's still the fastest option.
Medical emergency causes Anchorage diversion
Today's British Airways flight from Tokyo to London didn't quite go as planned. Unfortunately there was a medical emergency while enroute (hopefully the passenger ends up being okay), so the plane had to divert to the closest major airport, which ended up being Anchorage. The flight from Tokyo to Anchorage ended up taking just over six hours, landing at 2:41AM local time.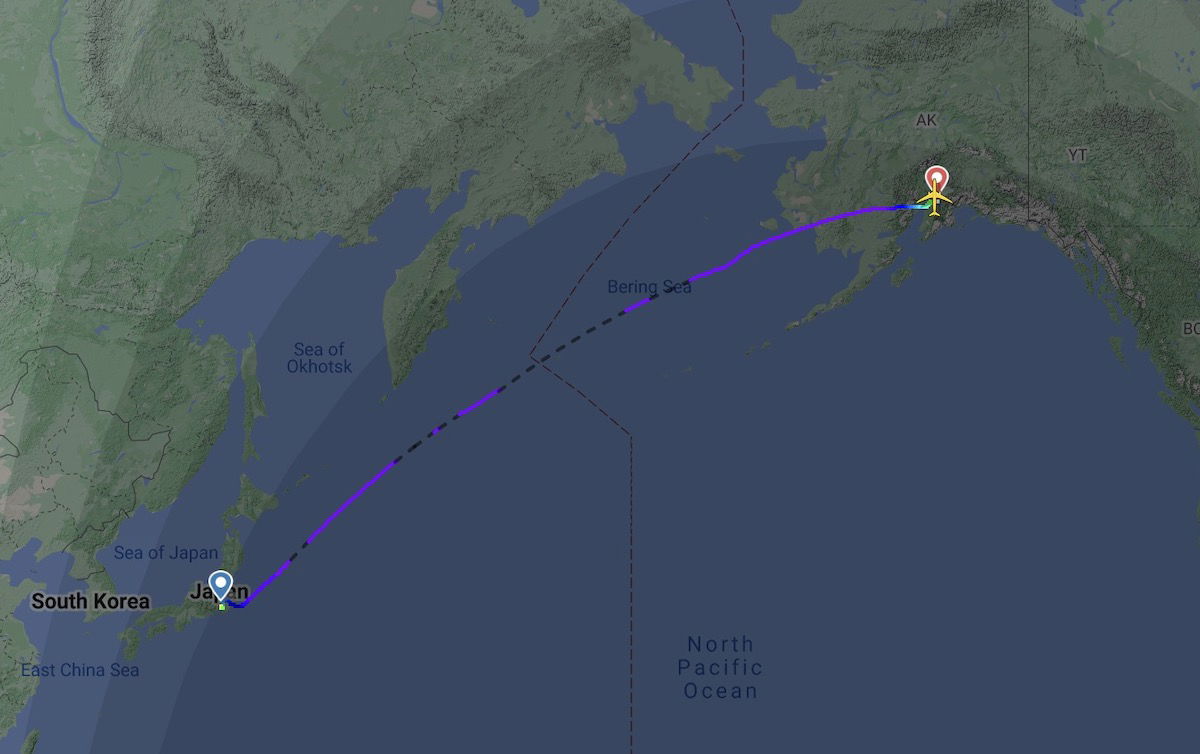 The plane spent just 90 minutes on the ground in Alaska, and departed again at 4:11AM local time. The plane is now on approach to London, and should arrive there at around 10:18PM, after a flight time of around 8hr15min. Amazingly enough, the flight is only arriving a bit over two hours behind schedule, as it was due to arrive at 7:55PM.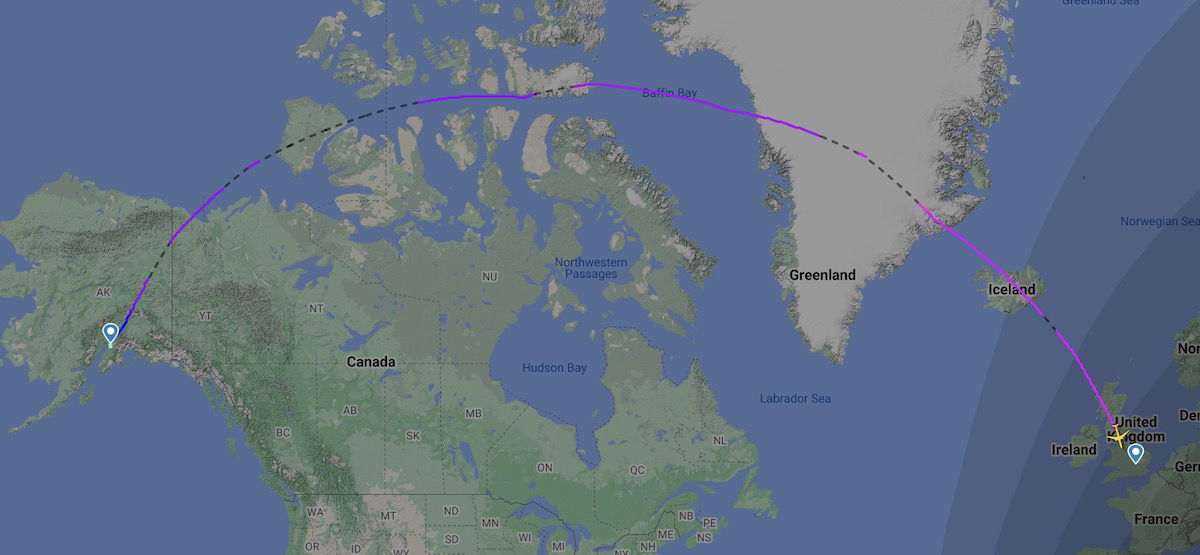 Huge kudos to the crew for what was no doubt a long duty day. And thank goodness the crew didn't time out (or somehow elected to continue working), because accommodating a planeload of passengers in Anchorage in the middle of the night when many passengers probably couldn't enter the US would've been a mess.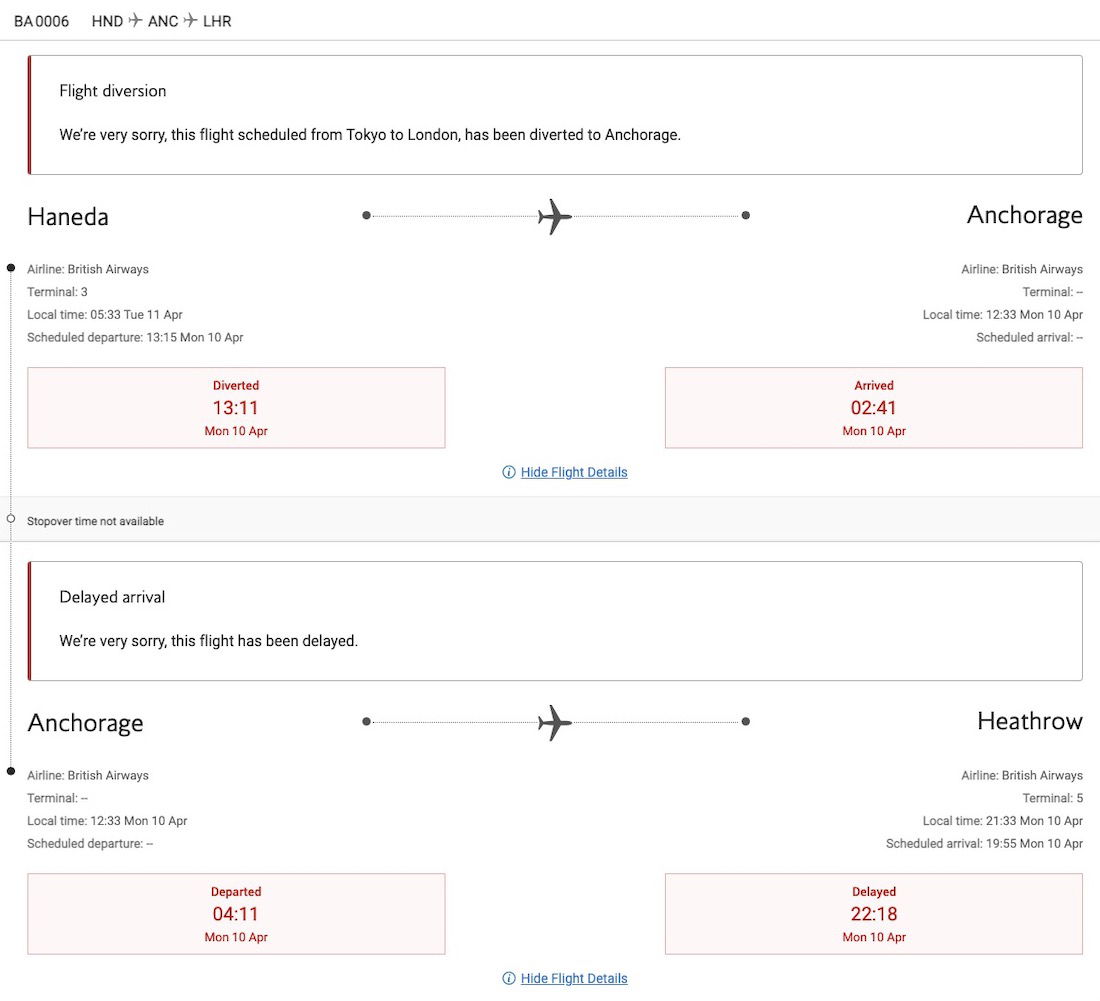 I have to say, a diversion like this gives me a new perspective on a topic we recently saw. While US airlines are banned from using Russian airspace, foreign airlines flying to the United States aren't. The government has allegedly been considering adding a ban on foreign airlines using Russian airspace when flying to and from the United States.
One has to wonder what would happen if a flight between the US and another country diverted to Russia with hundreds of Americans onboard for a medical emergency. I'd hope it would just be business as usual by international standards, but I can't say that confidently.
Bottom line
Today's British Airways flight from Tokyo to London diverted to Anchorage, which is a diversion that would've been unheard of before Russia's invasion of Ukraine. Since British Airways can't use Russian airspace, the airline has a very long routing from Japan to the United Kingdom, which takes advantage of tailwinds.
When a passenger had a medical emergency on this flight, the closest diversion point was Anchorage, so the plane landed there in the middle of the night. Fortunately the situation seemed to be handled professionally, so hundreds of people didn't end up stranded in Anchorage. It makes for an interesting route for us avgeeks, though.
What do you make of this diversion?
(Tip of the hat to Raul)