Things sure aren't looking good for Bamboo Airways, Vietnam's new(ish) airline that was growing at a very fast pace until recently. A couple of days ago I wrote about how the airline canceled all of its long haul flights. The airline has now announced information about its restructuring, so let's go over all the details.
Bamboo Airways ends long haul 787 flights
I recently wrote about how Bamboo Airways was struggling to survive, and was so cash-strapped that it couldn't even pay its pilots on-time. The airline acknowledged that it was restructuring, including shrinking its route network and fleet, though initially there weren't many details about what that would look like.
The airline has now made the decision to completely discontinue long haul flights, and get rid of its Boeing 787s (or at least attempt to get rid of them):
As of November 2023, the airline has zeroed out availability for all of its long haul flights, including services to Frankfurt (FRA), London (LGW), Melbourne (MEL), and Sydney (SYD); the airline already abruptly cut its London service as of mid-October, and the other routes show as ending in the coming days
With the airline no longer operating long haul flights, and with the company looking to reduce its fleet, the company is in active negotiations to get rid of all of its Boeing 787s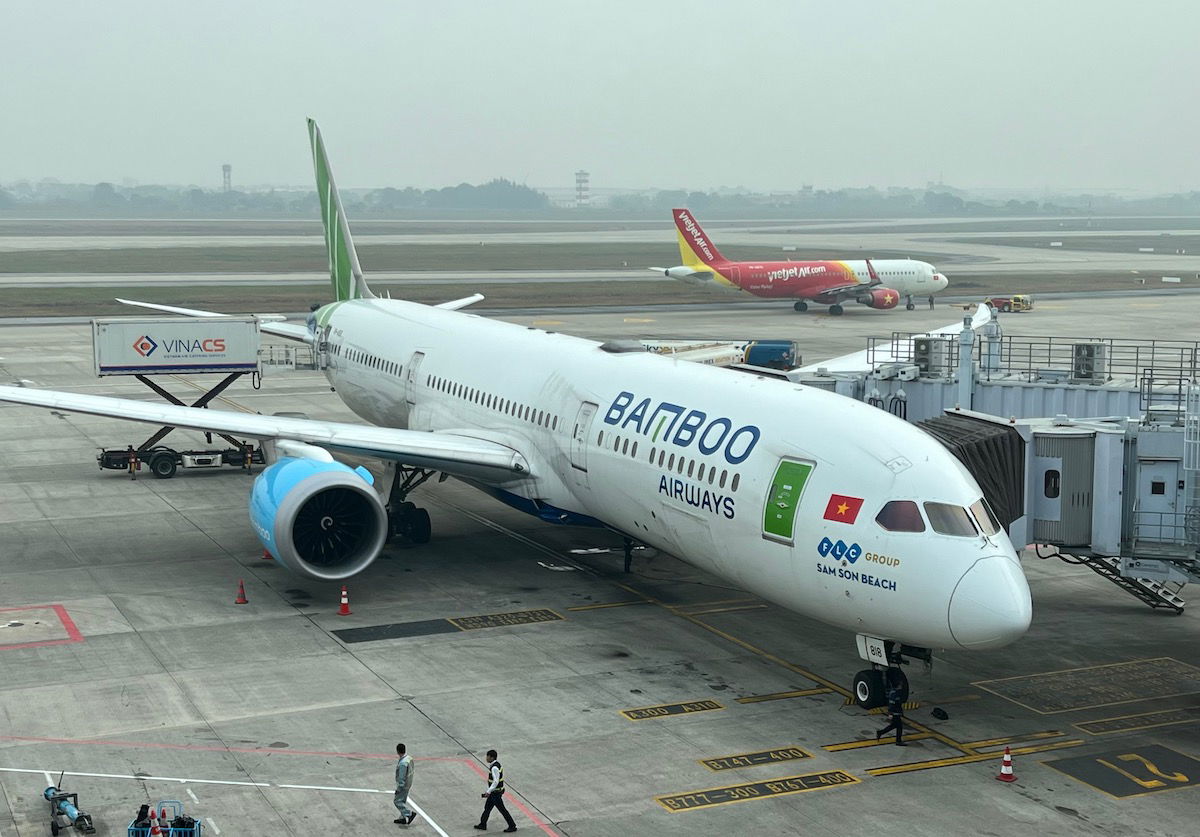 Well, I'm happy I had the chance to fly Bamboo Airways' Boeing 787 business class from Hanoi to Frankfurt for the short time that the plane was in service…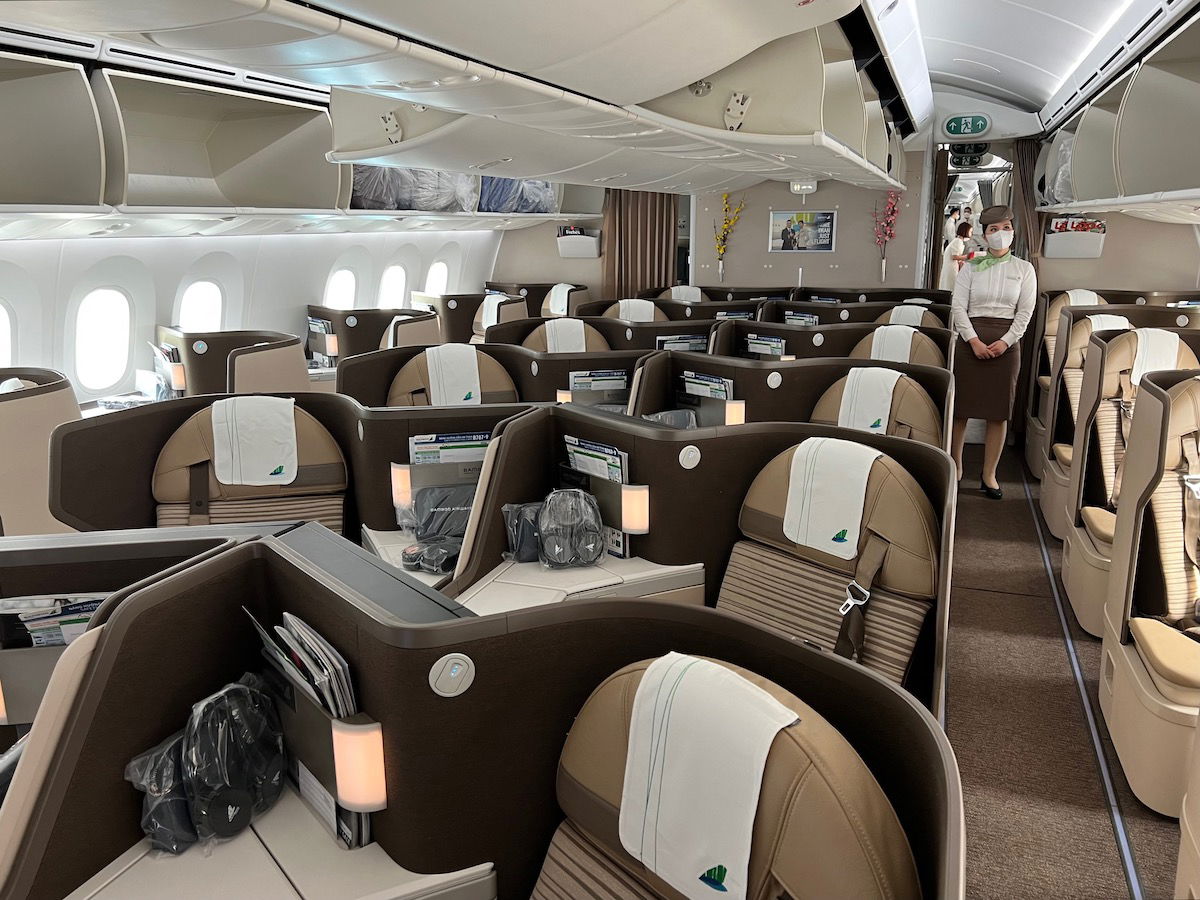 The details of Bamboo Airways' restructuring
Bamboo Airways has announced how it's charting a new course, and pushing ahead with a restructuring. Here's how the airline describes the vision for its restructuring:
Bamboo Airways' initial progress lays the foundation for long-term restructuring to rebuild the airline more efficiently and streamlined. This will enhance the company's competitiveness, capacity, and autonomy, enabling it to become more self-sufficient, attract high-quality resources and strategic investors, and ultimately achieve its objectives.

For the route network, Bamboo Airways has improved commercial efficiency by reducing the frequency of a number of inefficient routes with low passenger demand while increasing operation on routes recording high demand. This has enabled the airline to optimally meet market capacity and enhance the overall performance of its network.

This set of solutions has enabled Bamboo Airways to chart a new, suitable course for its operations in late 2023 and early 2024. The carrier's fleet structure is expected to incorporate narrow-body aircraft and jets, which will be deployed on key domestic routes, strongly emphasizing trunk routes such as Hanoi, Ho Chi Minh City, and Da Nang. The airline will also offer services on domestic tourist routes with high demand and international routes to Southeast Asia.
As you can see, going forward, Bamboo Airways' plan is to focus on narrow body jets, and primarily fly domestically, as well as operating short haul international flights to other points in Southeast Asia.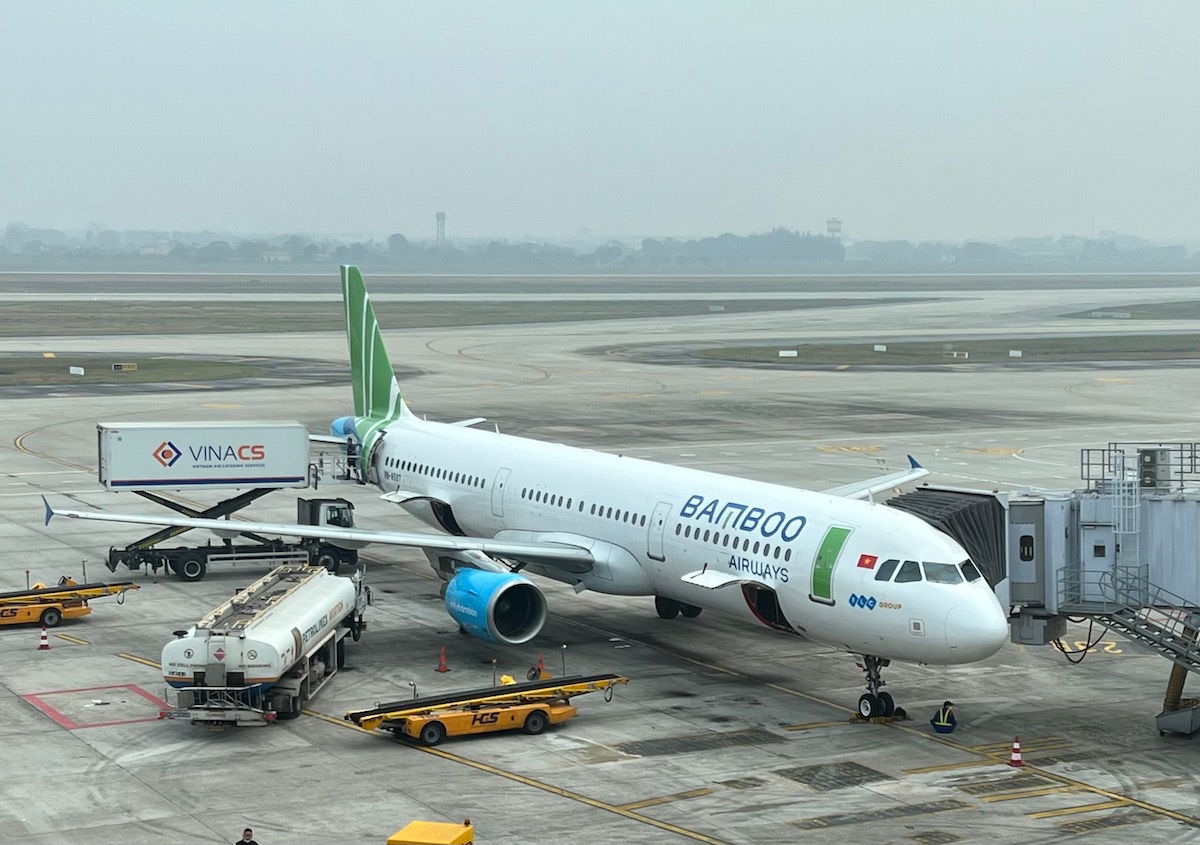 What a bizarre mess of an airline
The airline industry is endlessly fascinating. Even for well established, conservative airlines, it can be difficult to consistently operate profitably. But then sometimes you see airline startups that just make you scratch your head, and Bamboo Airways was one of them.
The airline had outrageously big growth plans. I mean, Bamboo Airways is only currently flying three of the 20 Boeing 787s that it had ordered, and at one point the airline was even seriously considering ordering the Boeing 777X, or leasing Airbus A380s.
The carrier's growth plan has made no sense:
Vietnam is a highly competitive aviation market; while there's a lot of domestic and regional demand, it's primarily for ultra low cost carriers
In long haul markets, Bamboo Airways was competing against Vietnam Airlines, which hasn't exactly been profitable to begin with, all while having much better connectivity and name recognition
Bamboo Airways' schedule just made very little sense; the airline operated long haul flights in many markets once or twice a week, and that's not a schedule that's going to work for many consumers
Without any established partnerships, it's just really hard to be a new network carrier
For what it's worth, the airline lost $722 million in 2022, which is an unheard of number for an airline of this size. I think the big question at this point is whether Bamboo Airways can survive in some form, or if the airline ends up liquidating…
I don't really buy into the carrier's vision going forward either. Bamboo Airways essentially wants to position itself between Vietnam Airlines and VietJet Air, and that seems like a not-great place to be. Aviation in Vietnam is incredibly competitive, and Bamboo Airways can't compete with VietJet on price, and can't compete with Vietnam Airlines in terms of network. That's not a good place to be.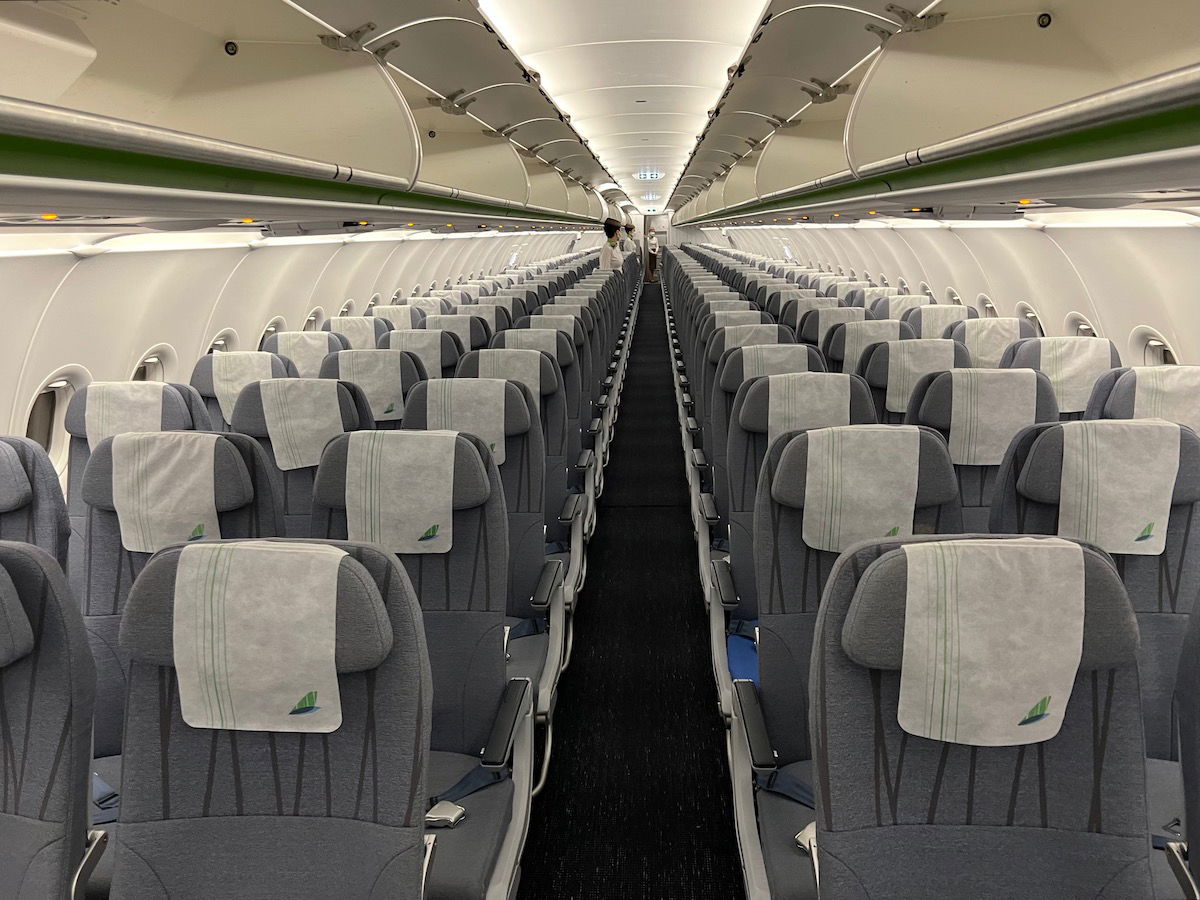 Bottom line
Bamboo Airways is undergoing a major restructuring, and as part of this, the airline is discontinuing all of its long haul flights on short notice. Given the carrier's plans to simplify and reduce its fleet and focus on narrow body jets, the airline is also attempting to get rid of its Boeing 787s.
The airline is struggling to survive, so I'm curious to see how this all plays out. I feel bad for all the employees… but my gosh, I don't know what management was thinking from day one.
What do you make of this Bamboo Airways situation?