While it's not uncommon to see flights divert for an onboard medical issue, it's not everyday you see a flight divert because a passenger goes into labor.
American flight from London to Chicago diverts to Iceland
Today's American Airlines flight AA87 was supposed to operate nonstop from London (LHR) to Chicago (ORD). The flight is operated by a roughly five year old Boeing 787-9, with the registration code N823AN. The flight was scheduled to depart at 11AM and arrive at 2PM, but that's not quite how it played out.
The Dreamliner flight was first delayed by around 80 minutes on departure, due to a late arriving aircraft. Even when the plane finally took off, things didn't go quite as planned.
A passenger onboard the flight allegedly went into labor, leading to a diversion to Keflavik, Iceland (KEF). The plane ended up operating a 2hr21min flight from London to Keflavik, where it arrived at 2:05PM local time.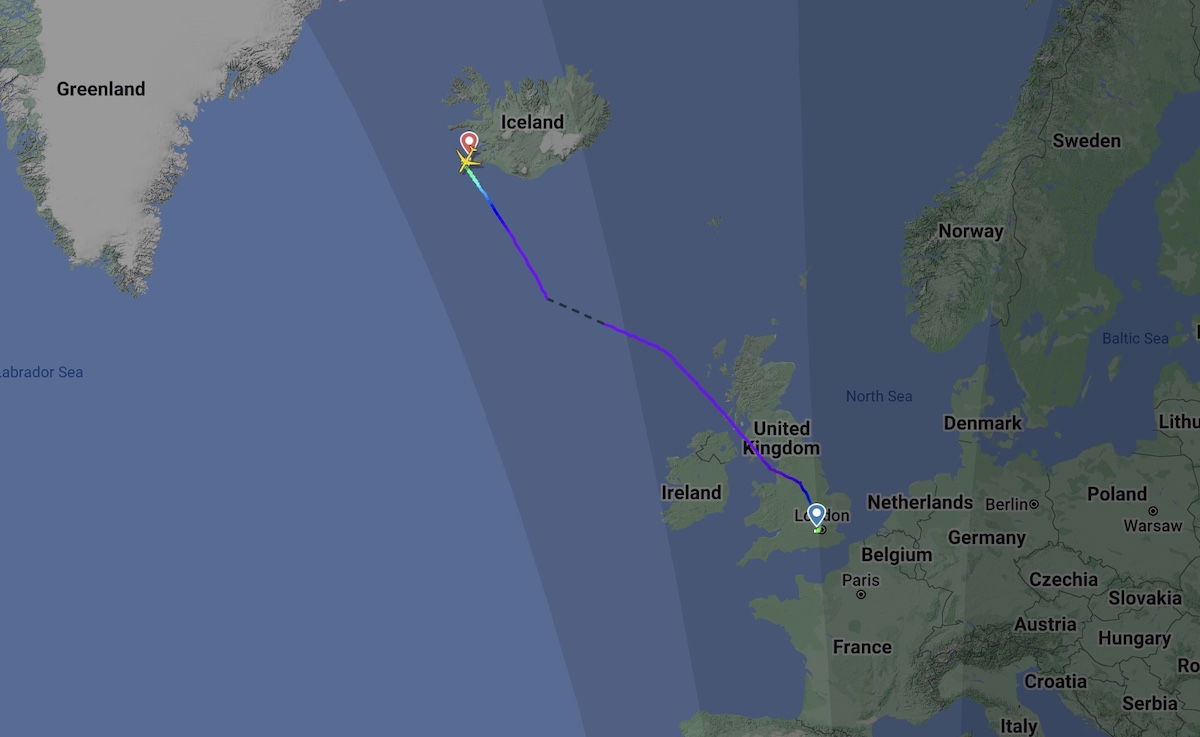 It's not often you look at the notes for a flight, and see the following:
"LNDG AT KEF ETA1400RMKS PASSENGER IN ACTIVE LABOR"
The passenger in labor was then removed from the flight, and presumably after a refueling, the plane continued. The Boeing 787 once again departed at 3:41PM local time, just over 95 minutes after it arrived. Fortunately the crew didn't time out, so this didn't turn into a major issue.
The plane is currently enroute to Chicago, where it's due to arrive at 5:15PM, 3hr15min behind schedule.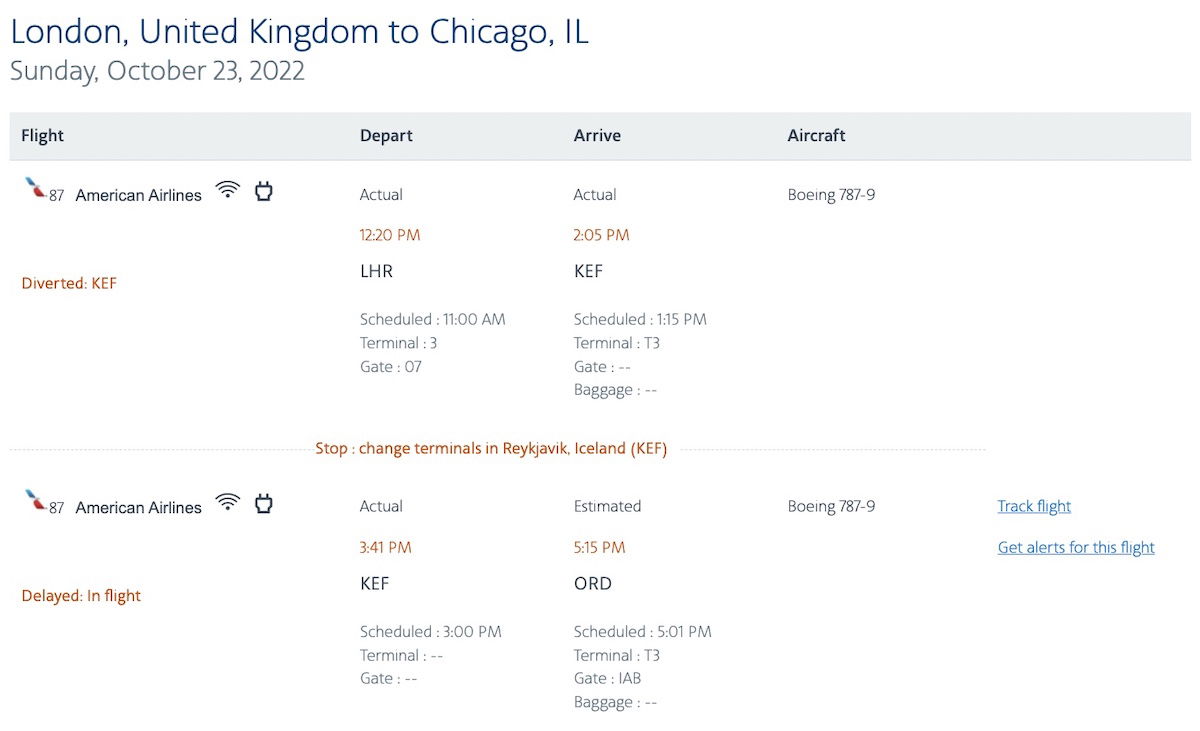 I haven't seen any reports from passengers as to how exactly the situation was handled. I'm not sure if the pregnant passenger ended up giving birth onboard, or if the birth only happened on the ground in Iceland. Here's to hoping for a healthy baby!
Coincidentally, the same flight from London to Chicago also diverted to Keflavik on October 14, just over a week ago. That was due to an electrical issue onboard, and that was a much bigger operational mess, as passengers ended up getting stranded.
Rules around flying while pregnant
While people giving birth on a plane is rare, it's not totally unheard of. Many are curious how that's possible, given the rules airlines have in place.
American Airlines' policy is that if you're pregnant and your due date is within four weeks of your flight, you must provide a doctor's certificate stating that you have been recently examined and are fit to fly. Of course even that isn't going to totally prevent situations like this:
Obviously births can happen prematurely, including four or more weeks before the due date
Airlines generally use an honor system for how far you are from your due date, so I imagine some passengers aren't necessarily truthful there
I also imagine some people may fake these notes, especially if they have a reason they want to travel somewhere else to give birth
I'm not sure which of the above scenarios explained this situation, though hopefully everything went as smoothly as it could, given the circumstances.
Bottom line
An American Airlines Boeing 787 flying from London to Chicago today diverted to Iceland, as a passenger went into labor. The passenger ended up being taken off the plane there, and after under two hours on the ground, the flight continued. The plane is now expected to land in Chicago a bit over three hours behind schedule.
Are any OMAAT readers on this American Airlines flight? If so, can you shed some light on how this all went down?