Alaska Airlines has just become the first US airline to eliminate plastic cups onboard flights…
Alaska transitions from plastic to paper cups
Alaska Airlines has just completed its transition to paper cups for inflight beverages. This move will eliminate more than 55 million plastic cups annually, equal to the weight of 24 Boeing 737s (that's a lot of weight!). All inflight beverages are now served in Forest Stewardship Council (FSC) certified paper cups in economy, and in reusable glassware in first class.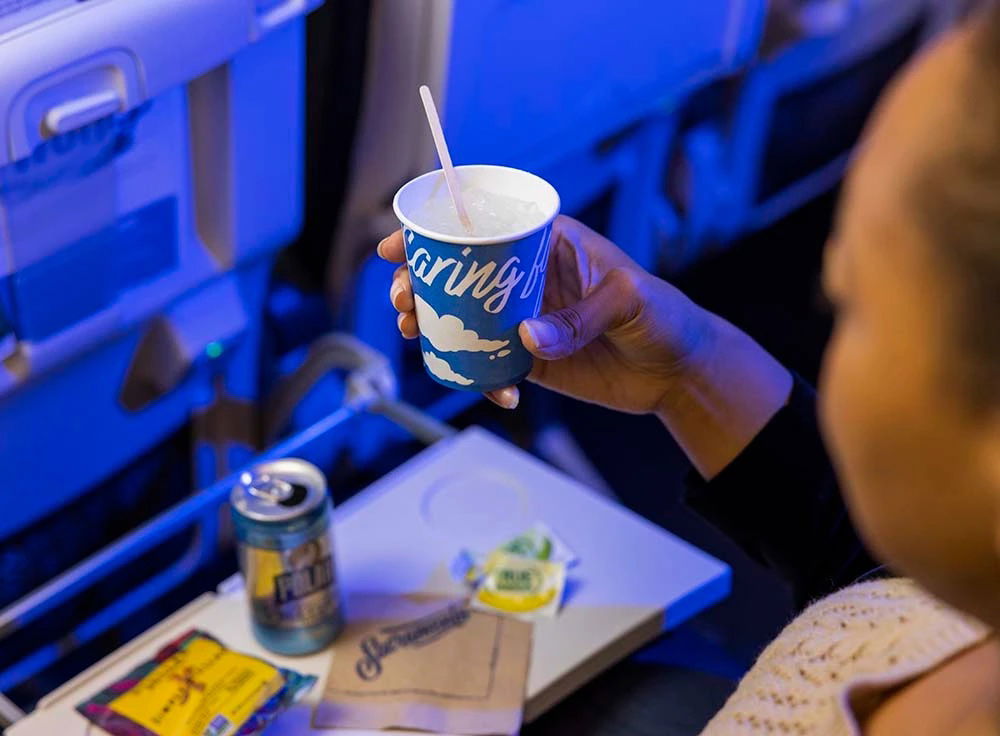 This is part of what has been a larger goal for the airline. In 2018, Alaska Airlines set out to eliminate its five largest sources of plastic waste. This initially started with removing plastic straws and stir sticks from inflight service, which was also a first for any US airline at the time. Then in 2021, Alaska eliminated bottled water onboard, instead replacing it with boxed water. That move alone eliminated 32 million plastic bottles per year.
By 2025, Alaska is hoping to replace its top five waste-producing items from onboard service, by pursuing product innovations and supply chain advancements.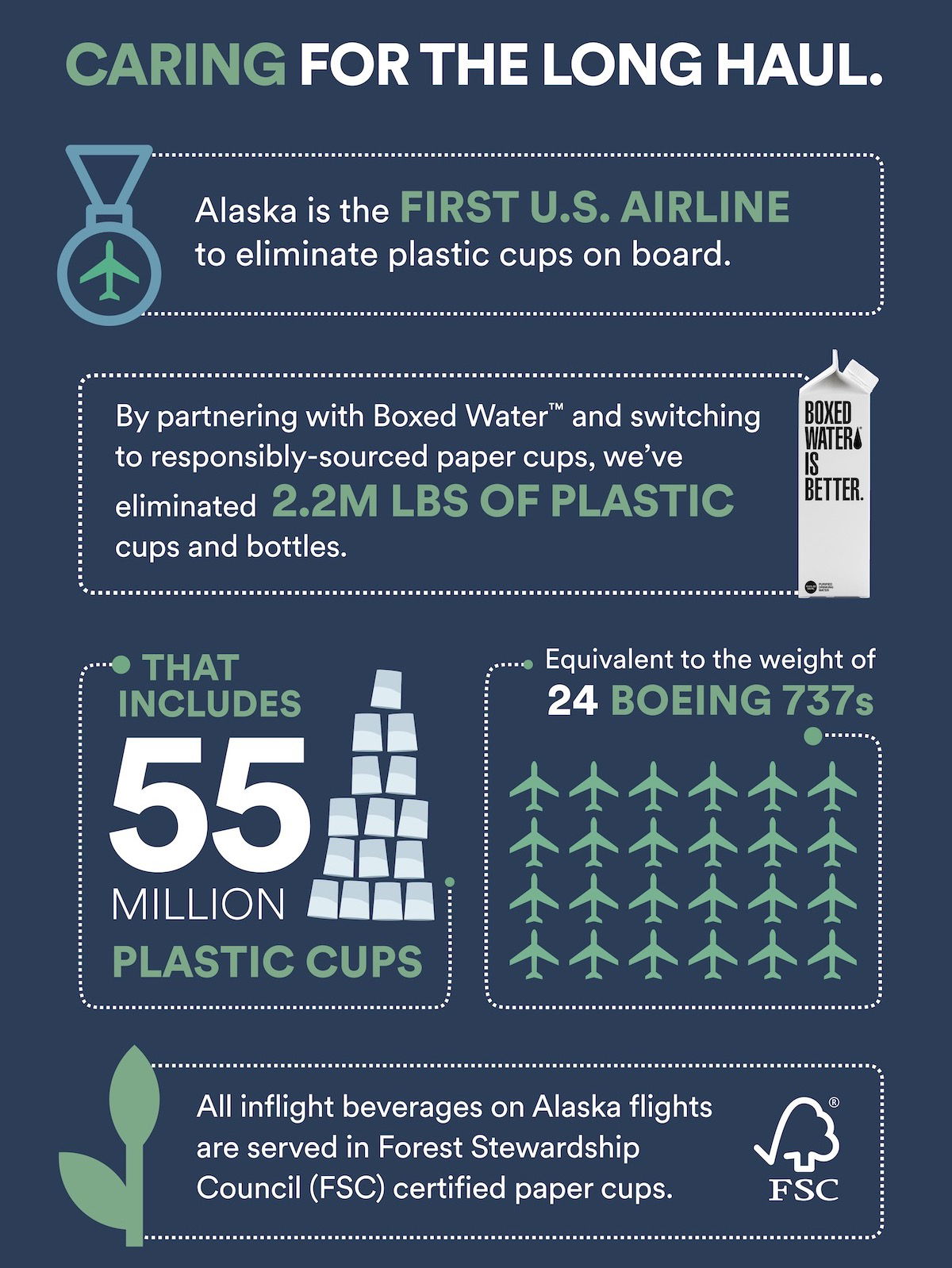 Bottom line
In its latest environmental move, Alaska Airlines is eliminating plastic cups, instead replacing them with paper cups. Assuming the paper cups are of decent quality, I'd say that's a great development, as it will save a lot of plastic.
Admittedly there's never a perfect solution with this stuff, it's just trying to find the best combination of what's less terrible for the environment to begin with, combined with what's easiest to recycle, all while not negatively impacting the customer experience as much as possible.
What do you make of Alaska transitioning from plastic to paper cups?