This doesn't sound good…
Abu Dhabi Airport Midfield Terminal $3 billion contract canceled
I've written extensively about Abu Dhabi International Airport's new Midfield Terminal, which is 700,000 square meters (~7.5 million square foot). It has been under construction for nearly a decade, and was initially supposed to open in 2017, but the project has endured endless delays.
Now Reuters is reporting that the operator of Abu Dhabi Airport has canceled its contract with the consortium that's supposed to be building the nearly $3 billion terminal. The contract was assigned in 2012, and includes companies from Greece, Turkey, and the United Arab Emirates.
The contract has allegedly been canceled as construction of the terminal has gone way over budget. In 2019 construction of the terminal was nearly 98% complete, so you'd think this project would be nearing completion two years later. Then again, Berlin's new Brandenburg Airport was almost completely finished about a decade ago, but only recently opened.
It's reported that a new Abu Dhabi-based company has now been awarded the contract to finish the terminal's construction. It remains to be seen when the new terminal actually opens.
It's not known what exactly the holdup is here, or why the contract is being canceled so late — is the government just fed up with going over budget and is yanking the contract on principle, is there a serious issue with the new terminal, or what?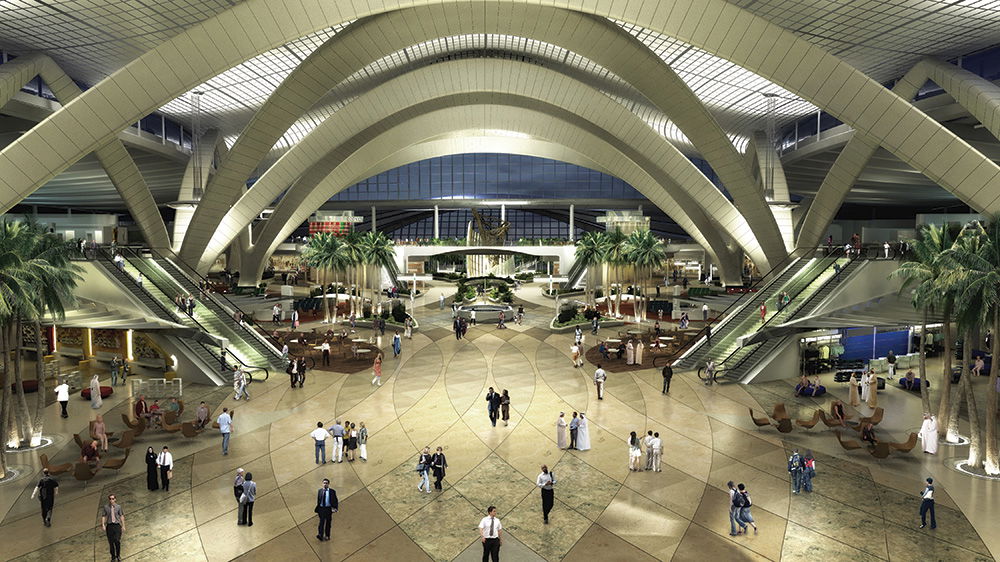 The bigger problem with the new terminal
Regardless of what company is awarded the contract, there's one even bigger issue with Abu Dhabi's impressive new terminal — it's not actually needed in the foreseeable future.
The idea for the new Midfield Terminal was developed at a time when Etihad wanted to become a major global airline, and compete with both Emirates and Qatar. At the time Etihad had hundreds of planes on order, and was going to get bigger year-after-year, and as a result needed a bigger airport.
Starting about five years ago, the government of Abu Dhabi had a change of heart, and wasn't willing to pour endless money into the airline anymore. Since then, Etihad has become more of a boutique airline, and the pandemic has only increased the pace at which Etihad is shrinking. The airline is now retiring its entire A380 and 777 fleets, and is also decreasing its future aircraft orders.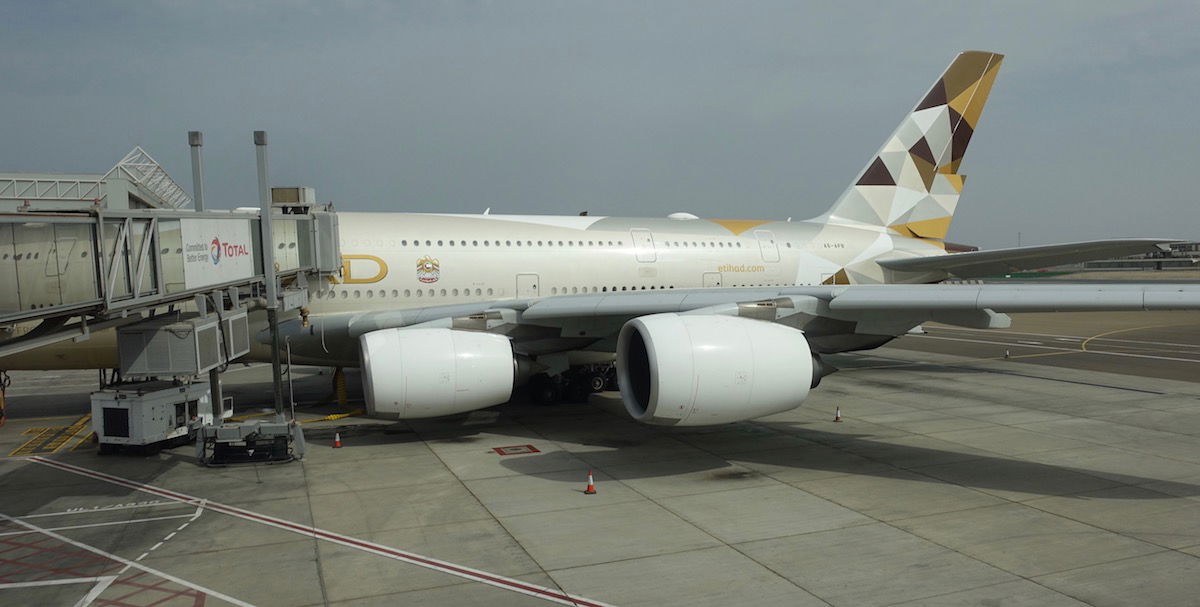 Abu Dhabi is now trying to become a low cost carrier hub, though I'm skeptical that the strategy will be successful, since you can only artificially create so much demand for a destination that not that many people actually travel to (at least on a global scale).
Capacity-wise there's no need for the new Midfield Terminal. The way I see it, this could play out in one of a few ways:
Will the old terminal be closed altogether, and all operations will be moved to the new terminal?
Will both terminals be operational, and just be underutilized?
Will the opening of the new terminal be delayed for several years, as a cost saving measure?
While perhaps unlikely, could the new terminal project be canceled altogether, even though it's so close to completion, given that there's no real need for it?
This is going to be an interesting situation to watch…
Bottom line
The contract for Abu Dhabi International Airport's new Midfield Terminal has allegedly been canceled, despite the airport having been nearly 98% complete a couple of years ago. The project is now being handed over to a local company, though it remains to be seen what happens.
There's not really a need for the new terminal anymore, given that Abu Dhabi won't become the major global aviation hub that was planned a decade ago.
Here's to hoping that the new terminal isn't just ditched altogether, though frankly it wouldn't surprise me…
How do you see the situation with Abu Dhabi International Airport's new Midfield Terminal playing out?