I'm someone who is generally not into material possessions. Left to my own devices I'd just use everything until it quite literally falls apart. Maybe it's just part of having lived in hotels full time for years, because I tend to think material possessions are just clutter. I'd much rather spend money on experiences.
That being said, I need a slight makeover when it comes to my travel gear, including my luggage and camera. In this post I wanted to focus on getting a new camera.
I'm hoping some of you have tips, and I also know that other people will be interested in the answers here, since I'm often asked what travel camera I recommend.
The cameras I've used up until now
From 2011 to 2016 I used the same Canon Powershot S95 camera, which served me well at the time.
I asked you guys for feedback at that point, realizing that technology had probably improved greatly over five years. So in 2016 I got the Sony RX100, which was a huge upgrade, and it has served me extremely well.
But I've now had this camera for three years, and I think it's time for an upgrade (again).
Why I'd like to get a new camera
This blog is my livelihood, and a big part of this blog is reviewing travel experiences. So I want to make sure I can capture those experiences as well as possible, within some constraints that I'll outline below. The reason I'm looking for a new camera now is twofold.
First of all, technology improves at such a fast pace, and I imagine over the past three years there's something new and awesome on the market. I take tens of thousands of pictures per year, so even if it's just a moderate improvement, it's worth it to me.
Second of all, my current camera has taken a beating. I don't think that's because it's a low quality camera, but rather I think it's because I use my camera so much, and that takes a toll. For example, my lens cover no longer automatically opens the whole way, but rather I have to push it open every time I use it.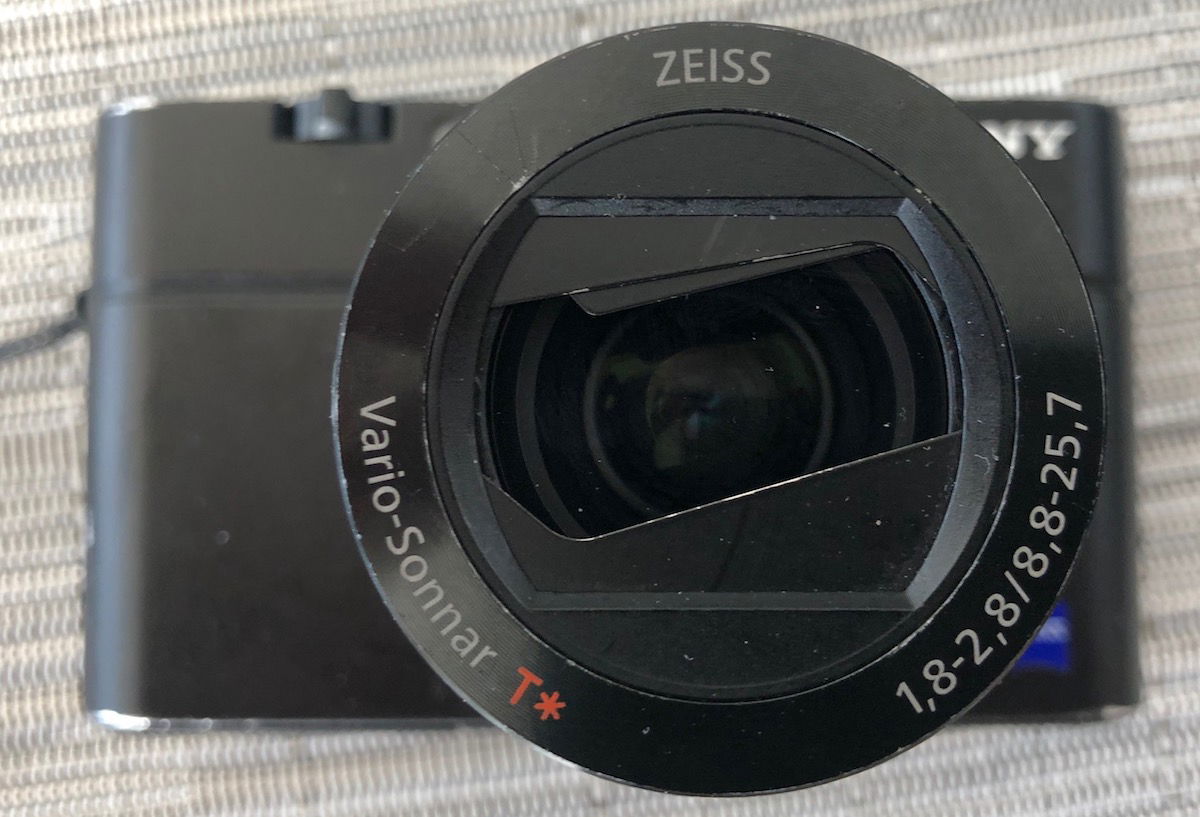 So I'm hoping some of you have some suggestions for which camera I should get.
What I'm looking for in a camera
I'm not at all a tech guy, so let me share in simple terms what I'm hoping for out of a camera, and then maybe some of you have some suggestions.
The camera has to be compact
I'm looking for a compact camera simply because it's important that I can always have it on me when traveling, and also so I can easily fly under the radar. I sometimes fly airlines that have issues with photography, so taking out a huge camera with a bunch of lenses would often arouse suspicions.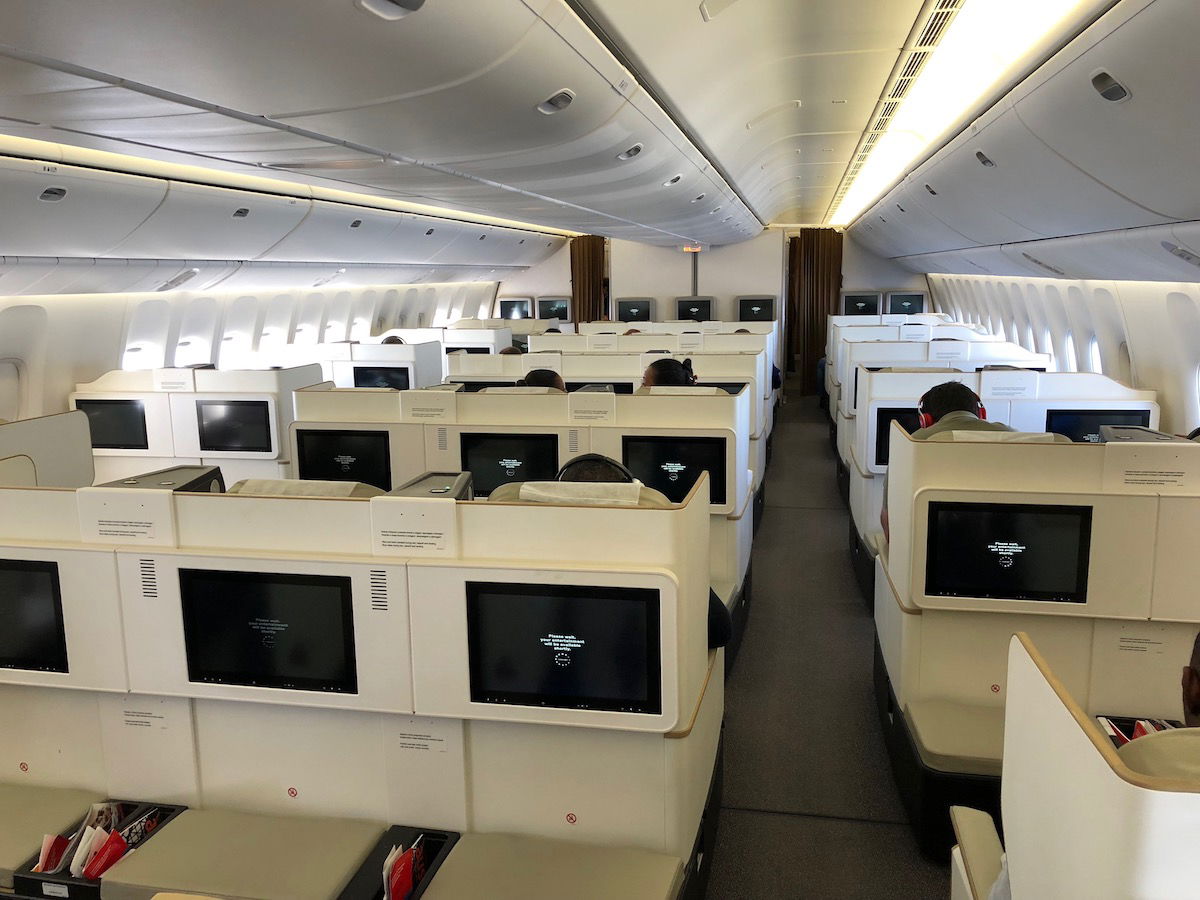 The camera has to take crisp pictures without much effort
I know that sounds obvious and it's something everyone wants, but when I'm boarding a plane I often only have a few seconds to snap pictures before the cabin fills up, so being able to just "point and shoot" and have the pictures turn out okay is the top priority.
So I'm looking for the camera that takes the best pictures with no effort, rather than the camera that takes the best pictures if you pick the right setting and play with it a lot.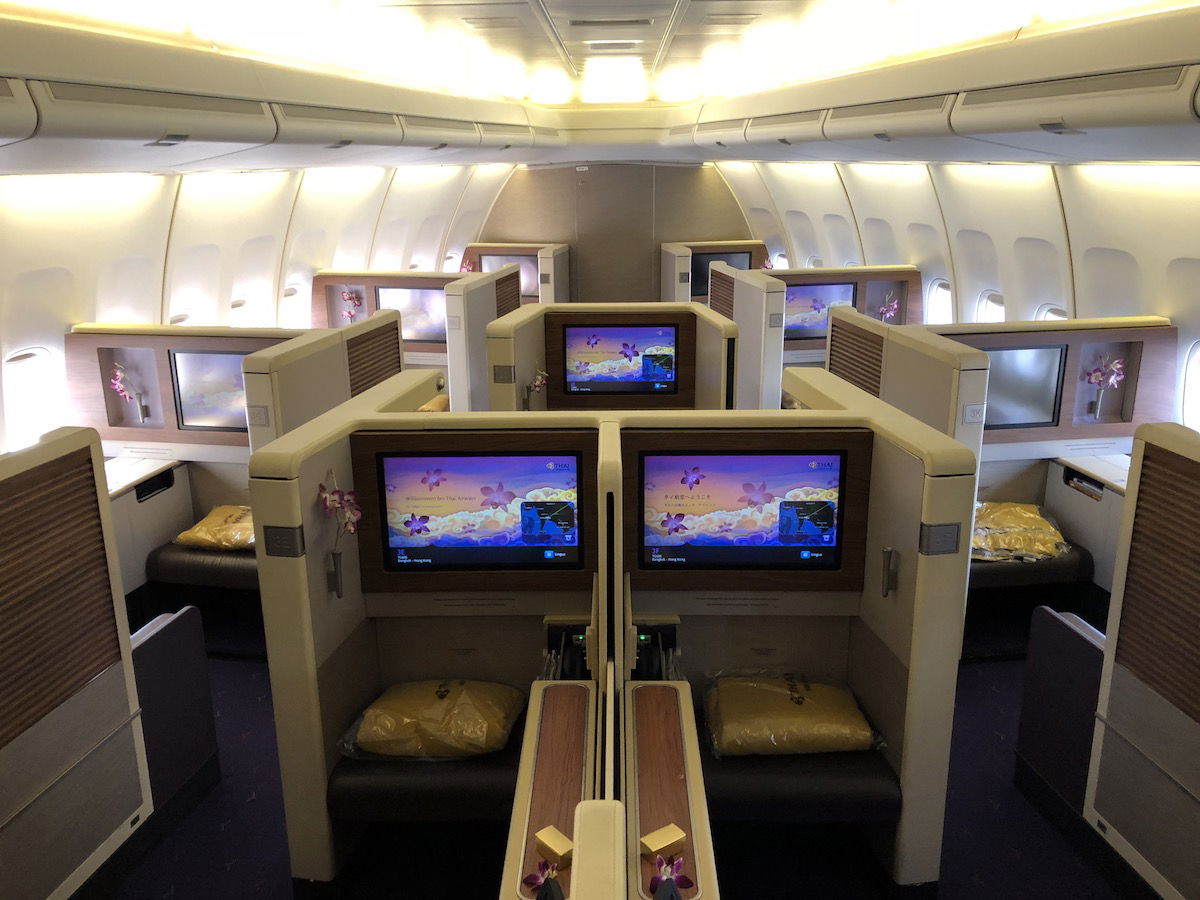 The camera has to be good with limited light
This is possibly the most important. I don't want to disrupt other passengers when flying, so don't use flash. Light is often limited, so a camera that performs well with limited light is key.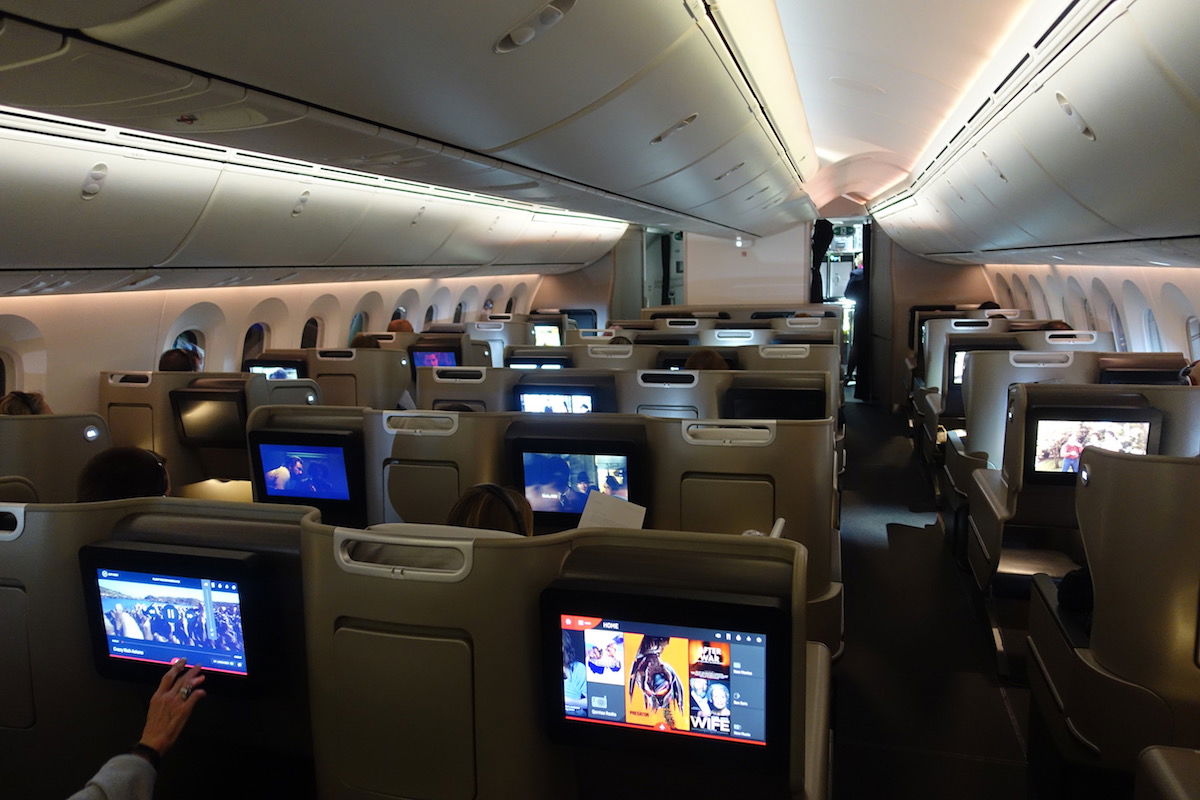 The camera has to take pictures that don't come out over exposed
This might be too much to ask, because this is actually also my biggest issue with my current camera, and it drives me nuts.
Often when I board a plane and the window shades are open, my picture comes out way over exposed. In these situations my iPhone actually takes better pictures, which seems like it shouldn't be the case.
For example, here's a picture I took on WestJet with my Sony RX100: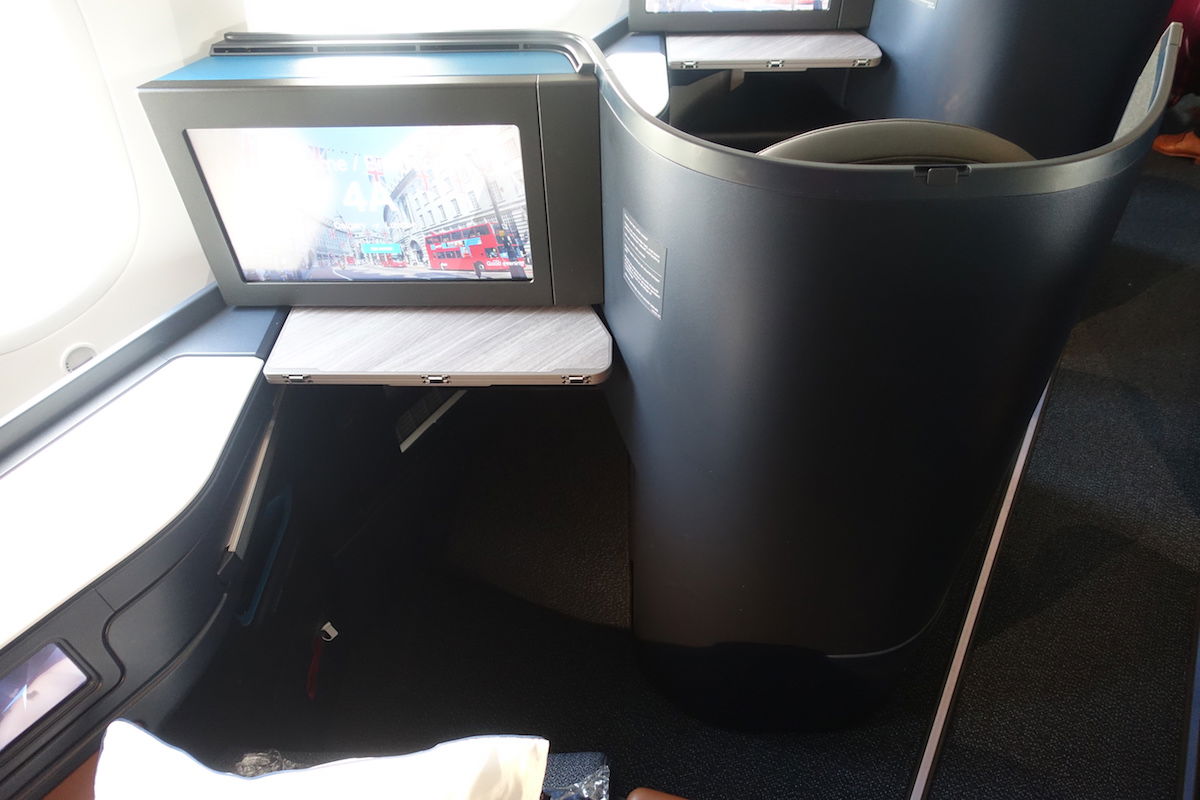 While here's a similar picture taken with my iPhone: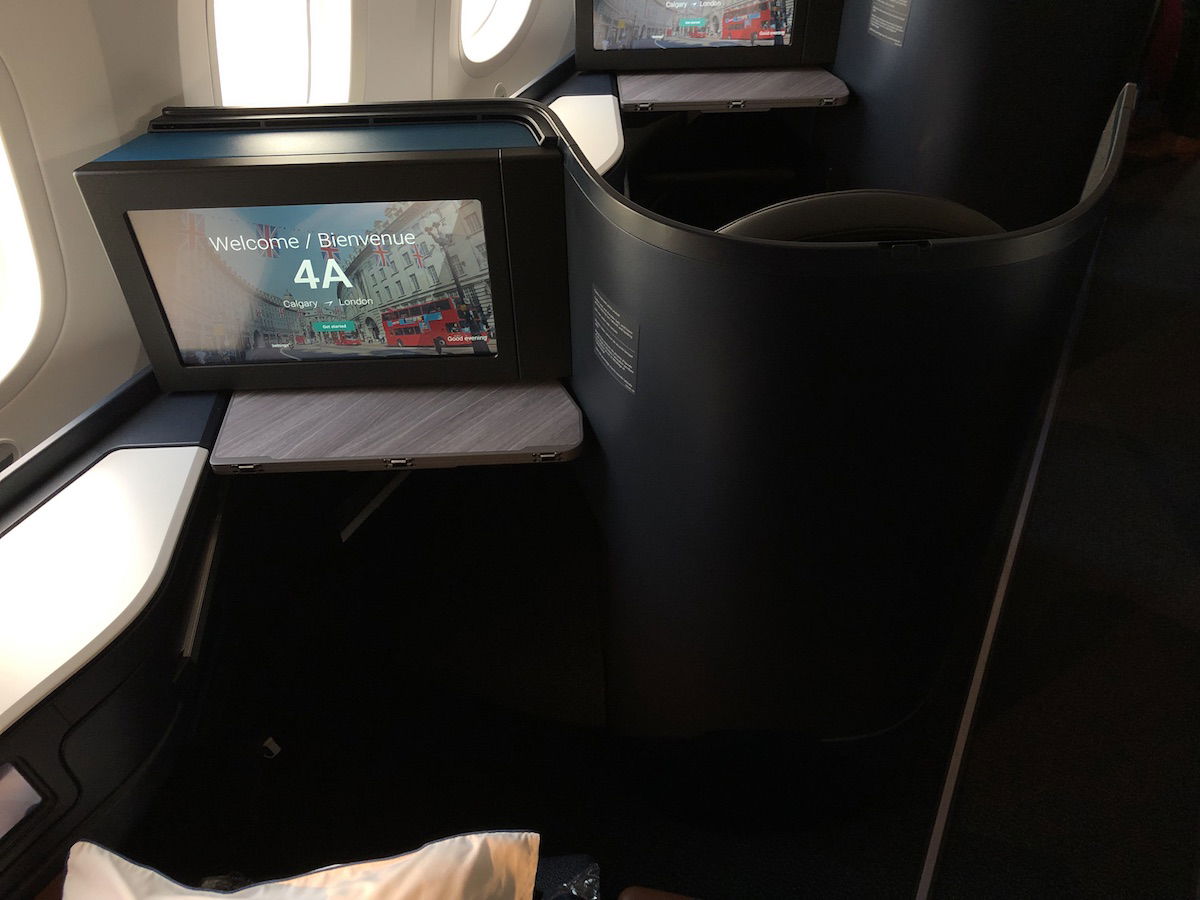 I guess I'm finding that the Sony RX100 is great in low light situation but bad in situations with a lot of contrast, while my iPhone is exactly the opposite.
Is there such a thing as a point and shoot camera that doesn't have this issue without playing around with the settings too much, or is this the point at which I'm asking for too much?
Or am I missing something very obvious with my Sony RX100? I realize if I spend a lot of time playing around with settings I could get it right, but like I said, I literally have less than 30 seconds to photograph the entire cabin, so I don't have time to switch between settings.
Bottom line
Collectively you guys have answers to just about everything, so I'm hoping you guys might have a good recommendation for a new camera.
I like almost everything about my Sony RX100, so I'm wondering if there's a camera that's maybe slightly better all around, and much better when it comes to not taking over exposed pictures? Or is that too much to ask for?
Thanks!