Imagine that you could buy a lifetime pass to the the airline club of your choice for less than the cost of a single visit. And that it not only covered your own entrance fee, but also everyone in your party.
You'd jump on it, right?
Well, that is essentially the deal that the United States government offers senior citizens for entry into our national parks. For as long as I can remember, seniors have been able to purchase a lifetime pass to our national lands for $10. Not only does it get them into the park, it also includes entry for everyone in their vehicle. Most of the big parks like Yellowstone, Glacier, and Yosemite charge $30 for a 7-day pass, so this is obviously an incredible bargain.
But it's about to get a lot more expensive since President Obama signed the National Park Centennial Act. This will raise the price of a senior pass from $10 to $80. Sure, it'll still be a great value, but if you can still get it for $10, why not?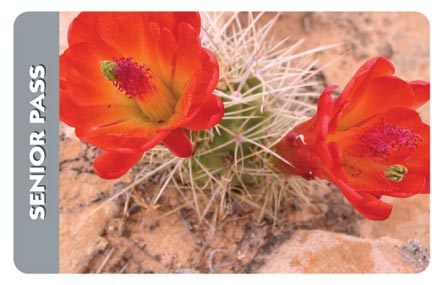 National Parks Senior Pass
How do I get a Senior Pass?
It's pretty easy to get the pass and there are two ways to go about it:
In person at any National Park
In the past, I would have advised seniors to pick up the pass at the first site they visited after turning 62. That process is generally easier and doesn't involve any paperwork since they just confirm your eligibility and issue you a pass on the spot.
The other option is to buy it online. In this case, you need to include a copy of a photo ID so they can verify your age. They also charge a $10 processing in addition to the $10 fee for the pass, effectively doubling the price. Even so, for those who don't live near a National Park, this is probably the best option.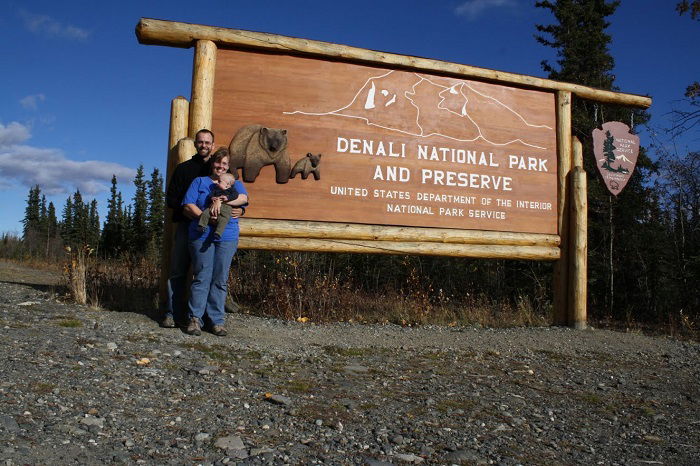 Our (much smaller) family at Denali National Park during Road Lottery
When is the price going up?
We don't actually know. The bill was recently signed into law, but not much happens overnight when it comes to the government. Forms and processes need to be updated. The website needs to be changed. Oh, and in case you haven't heard, there's a whole new administration about to take over, which generally means that just about everything grinds to a halt until that happens.
That said, if you're eligible and won't be near a National Park in the near future, I would suggest spending the extra $10 and applying by mail now. If you're about to turn 62, I'd have your application ready to mail on your birthday.
Where can you use the Parks Pass?
The Department of the Interior (National Parks and Monuments) and the Department of Agriculture (National Forests) finally got their act together and started issuing a common pass several years ago. That eliminated a lot of the confusion about where you could and could not use your pass.
Nowadays, they are generally good at National Parks, National Monuments, National Forests, National Historic Sites, National Recreation Areas, and so on. Here's the official language:
The Pass can be used at over 2000 Federal recreation sites across the nation, including National Parks, National Wildlife Refuges, and many National Forest lands. The Senior Pass admits the Pass owner and any passengers traveling with him/her in a non-commercial vehicle at per-vehicle fee areas or the Pass owner and three additional adults where per-person fees are charged. The Senior Pass may also offer a discount on some expanded amenity fees, such as camping. Discounts offered by the Pass vary widely across the many different types of recreation sites. Pass owners are encouraged to check with sites they plan to visit before obtaining a pass to verify that their Pass will be accepted. Anytime a Pass is used, photo identification will be requested to verify Pass ownership.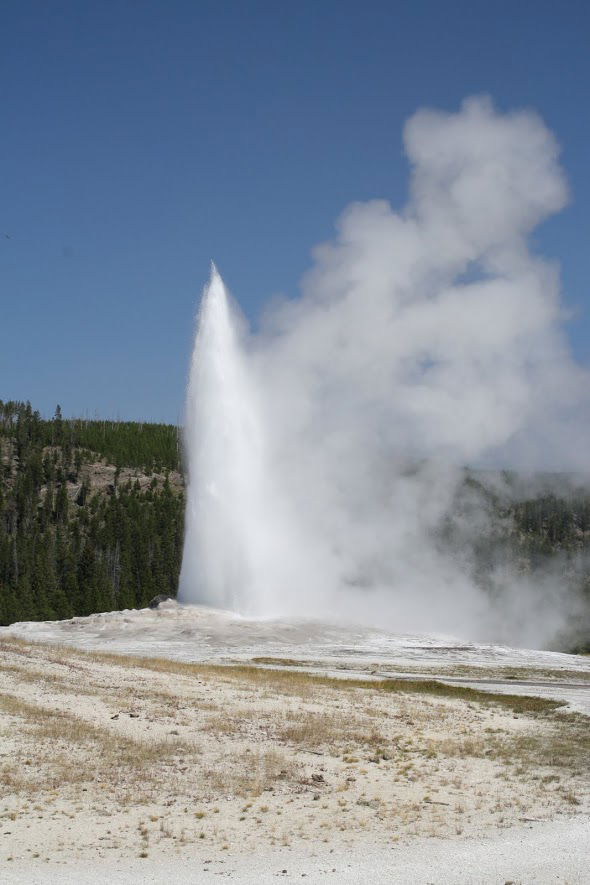 Old Faithful in Yellowstone National Park
My experience
I'm not yet 62 so I don't have a pass. But my Dad got one about a decade ago and loves it. I think that getting his lifetime senior pass was probably the one thing he was most excited about as he approached retirement age. (and cashing his first social security check, of course!)
When he and my mom come to visit we pile into the van and all seven of us get into national parks for free. He literally just flashes his pass at the entrance station and we drive through.
I think we're going to get my father-in-law his pass for Christmas. And suggest he come visit us soon… don't forget your pass Papa.
Bottom Line
The price of the lifetime senior national parks pass is soon going to increase from $10 to $80. If you're eligible to get one and haven't done so yet, I'd do it now.
Do you have a senior national parks pass? Where all have you used it?
(Tip of the hat to Mommy Points)