Since the following post is about service in international first class, let me start with the disclaimer that below I share some "first world problems." With that disclaimer out of the way…
I flew Swiss first class last night from Zurich to Bangkok. Swiss is one of my favorite airlines in the world. I find that their in-flight catering is probably the best of any airline, along with Asiana, and generally I find their service to be excellent as well. They also have a very nice first class lounge in Zurich, so the whole experience is solid.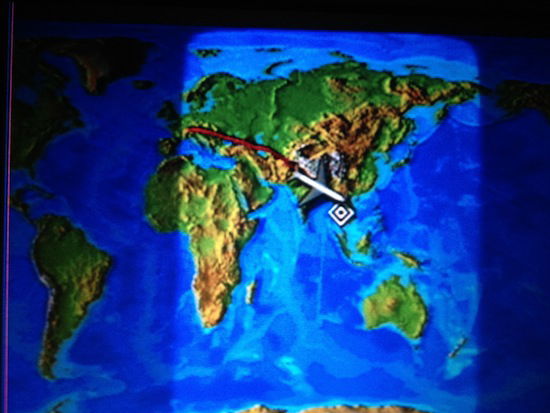 My flight from Zurich to Bangkok was operated by their Airbus 340-300, which features their "old" first class product. While it's not the most modern product, I still find the seat to be very comfortable for sleeping and the cabin to be elegant, so I only have good things to say about them in that regard.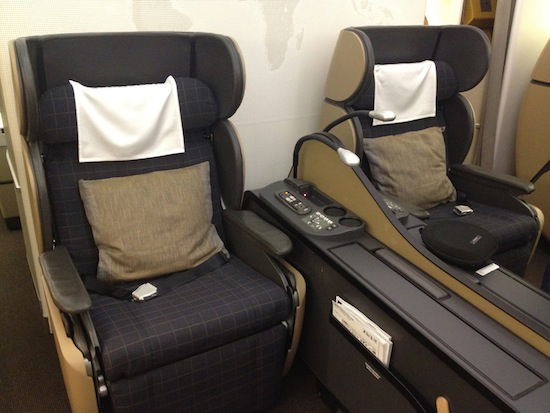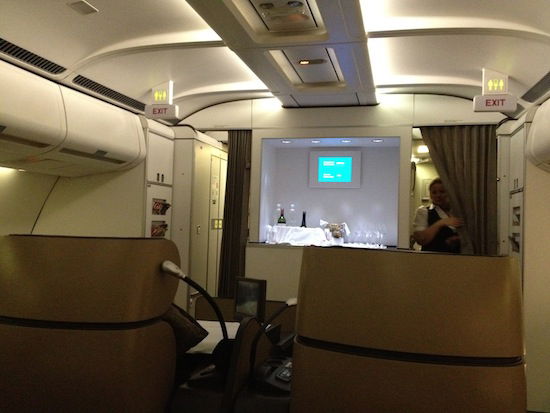 As usual, the food was phenomenal. Swiss' catering just can't be beat. The food is almost always beautifully presented and equally delicious, and this flight was no exception.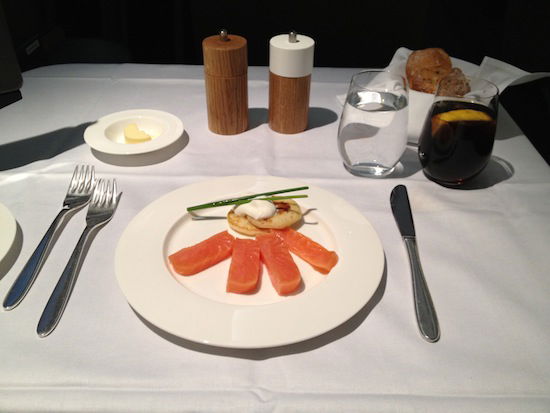 Since the flight is over 10 hours I also managed to get about five hours of "real" sleep, which is perfect for me since the flight arrives in Bangkok in the afternoon.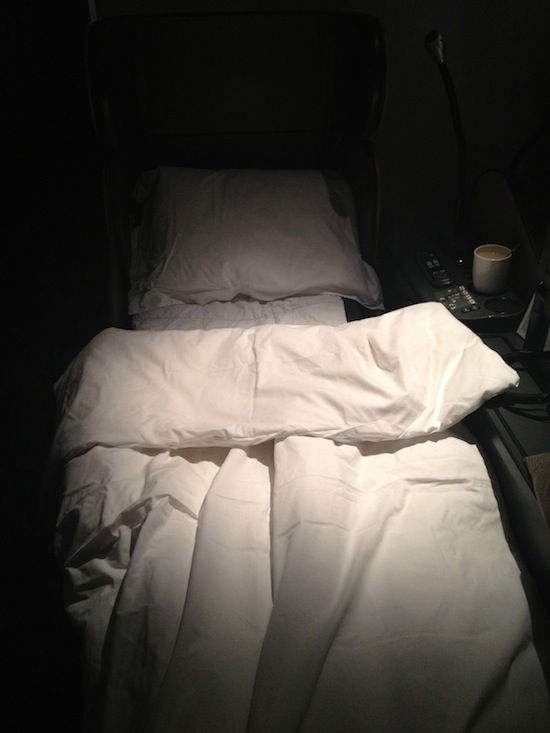 But the one aspect of the flight that was really disappointing was the service. I've flown Swiss first class a handful of times, and for the first several trips the service was flawless. On my last flight in December in Swiss first class from Chicago to Zurich the service was acceptable, though by no means great.
The service on this flight, though, was really bordering unacceptable. There were two flight attendants working first class. One was reasonably nice, while the other likely graduated first in her class from the Carol Beer Charm School.
https://www.youtube.com/watch?v=_3mswfndknU
As luck would have it, she was serving my aisle. I understand she would probably rather be sleeping than working a 10 hour flight departing at 10:45PM, but does she really have to make it known?
She didn't smile once. She didn't address me by name once. She didn't communicate with me even once with more words than absolutely necessary – "what do you wanna eat?"
When my glass was empty I had to ask her for a refill, despite her walking by my tray and noticing the empty glass several times.
The menu lists "ice coffee" as one of the drinks, so I pointed to ice coffee on the menu and asked her if I could have one. She said "we don't have that" and walked away without asking me if I might like something else (or explaining why it's not available despite being listed on the menu). Those are only a few examples, as I could go on and on.
Anyway, while my flight was still incredibly enjoyable, I guess it's worth pointing out that even my favorite airlines aren't perfect and have off days. I suspect this flight attendant had an off decade as opposed to an off day, but I'll give her the benefit of the doubt.
The funny thing is that as soon as we landed and were waiting for the door to open she was the friendliest person ever — all smiles, wanting to know about my holiday, etc.
To me this raises an interesting question, though. Swiss (like most European and Asian airlines) has an inflight supervisor. US airlines have pursers, who really only get paid a couple of bucks extra an hour to do the paperwork and make the announcements. They're in no way "in charge," and therefore don't really "supervise" the other flight attendants, as they can't really boss them around or discipline them.
That being said, Swiss does have an in-flight supervisor that is in charge of supervising service, ensuring everyone is happy, etc. They come around to first class passengers at both the beginning and end of the flight to ask how everything was. In general I'm all for being honest, so I would say "the food was good, though the service really wasn't," though at the same time I'm not really sure if the inflight supervisor can be "trusted" in that sense. In other words, if I tell her that I thought the service was subpar, is she going to go tell the other flight attendant "the guy in 2G was talking $%*& about you," or will she actually forward the comments to management.
Would you have said something?