Given Marriott's takeover of Starwood, I've been trying to test out as many Marriott brands as possible, as the combined hotel group has about 30 brands. Historically I've been a Starwood loyalist, and there are more than half a dozen Marriott brands I haven't yet tried. One of those is Moxy Hotels, which I assume is Marriott's answer to brands like Starwood's Aloft.
Aloft is an example of a limited service brand I really like. There's just something about staying at Alofts that I find oddly enjoyable — often all the rooms are the same, they're functional, they have nice public spaces, they're unpretentious, and they get the basics right.
On Friday night I stayed at the Moxy Vienna Airport, as I wanted to see what the brand is like. Well, I'm happy to have experienced Moxy, because I think this is both my first and last stay with the brand. I don't think I've ever been in a hotel that tried so hard on so many things that don't matter, while failing at the basics.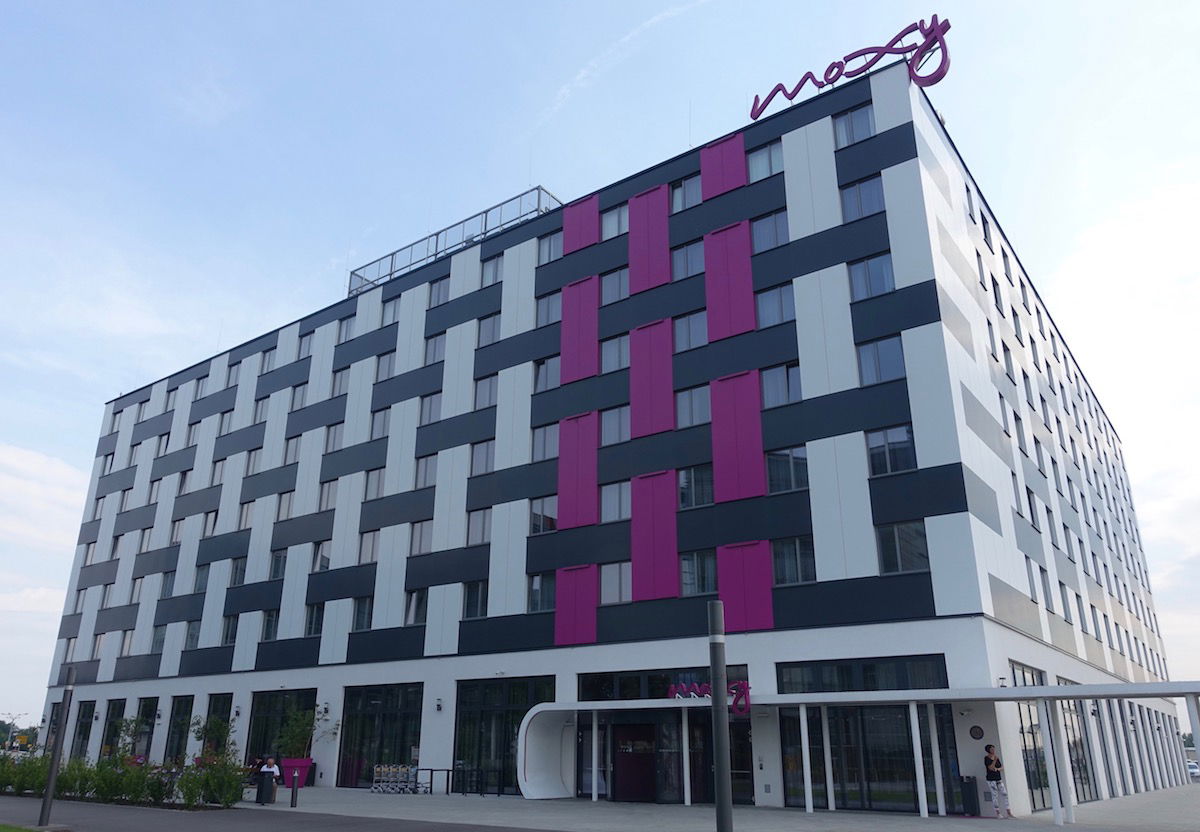 I guess I should have done my research about Moxy before staying at one. Here's how they describe the brand:
Ready for a good time? Moxy Hotels makes that easy with the heart of a boutique hotel and an appetite for adventure. There's a drink waiting for you with your room key and someone at the bar that wants your number. Moxy is for play… Jenga, karaoke, maybe a little game of spin the bottle? Here, you can get away with it.
Like actually, what the heck? Rather than "a drink waiting for [me]," I would have loved a bottle of water in the room. And someone at the bar wants my number? Too bad their rooms don't have phones, so you'll have a mighty hard time calling them. 😉
In all honesty, what disappointed me about the brand?
When I first walked into the hotel I was impressed. I thought the public spaces were beautiful for a limited service property. They had so many different seating choices, and I gladly sat there for hours. That's where the good news ends, sadly.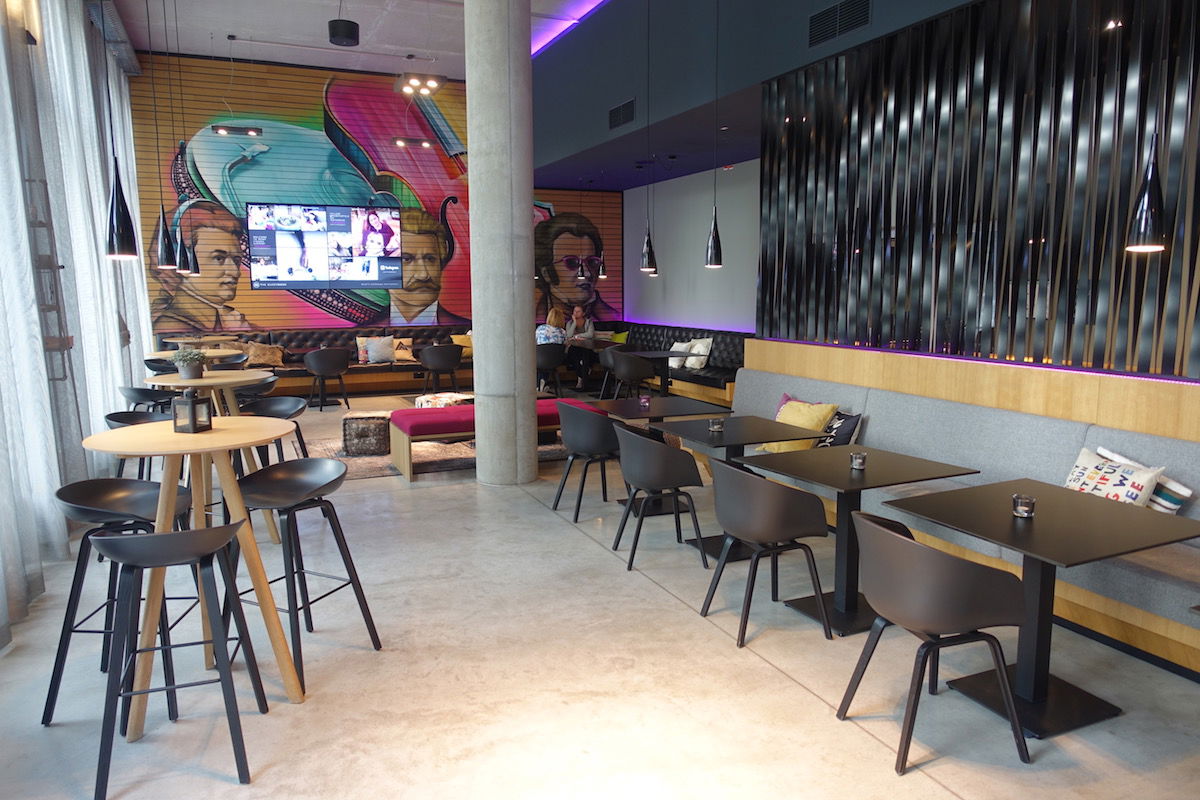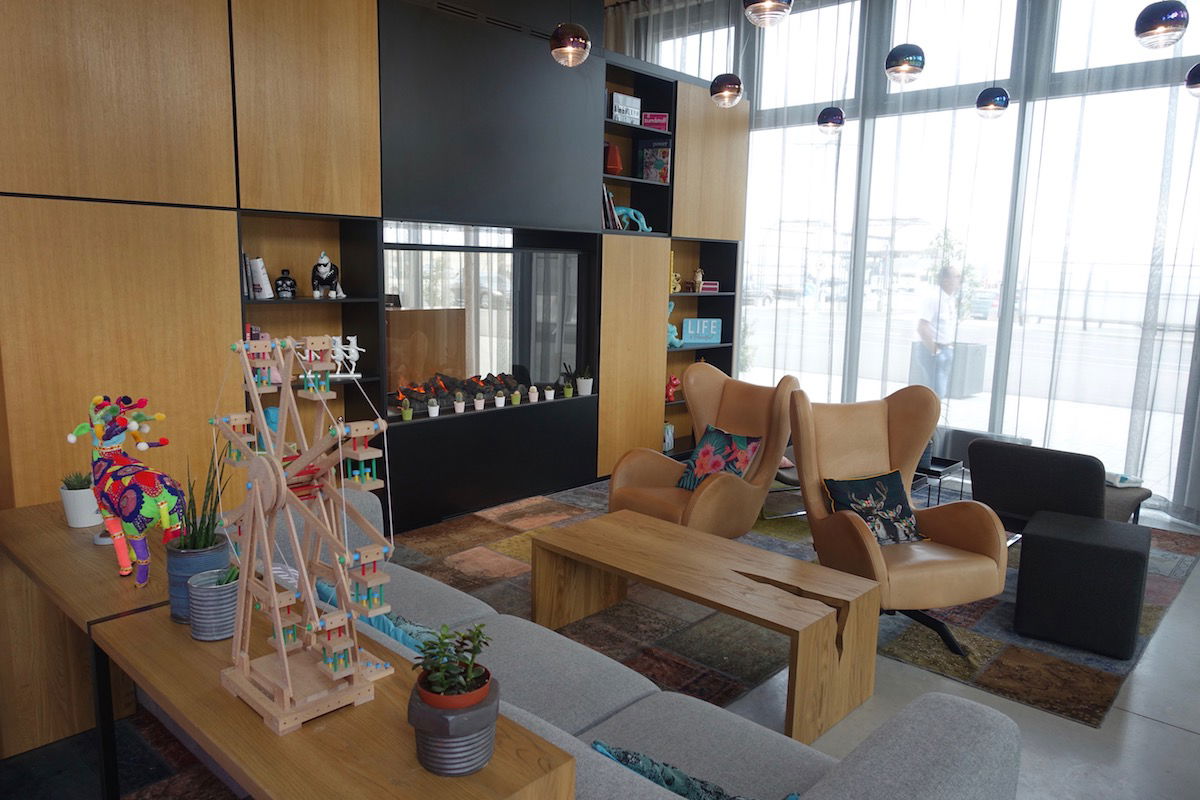 Clearly the brand is designed based around Marriott's backwards perspective of what millennials want. The only thing that bothered me about the room was that it didn't have a desk. And even if they didn't want to put a full desk, they could have at least put a more comfortable seat by the mirror.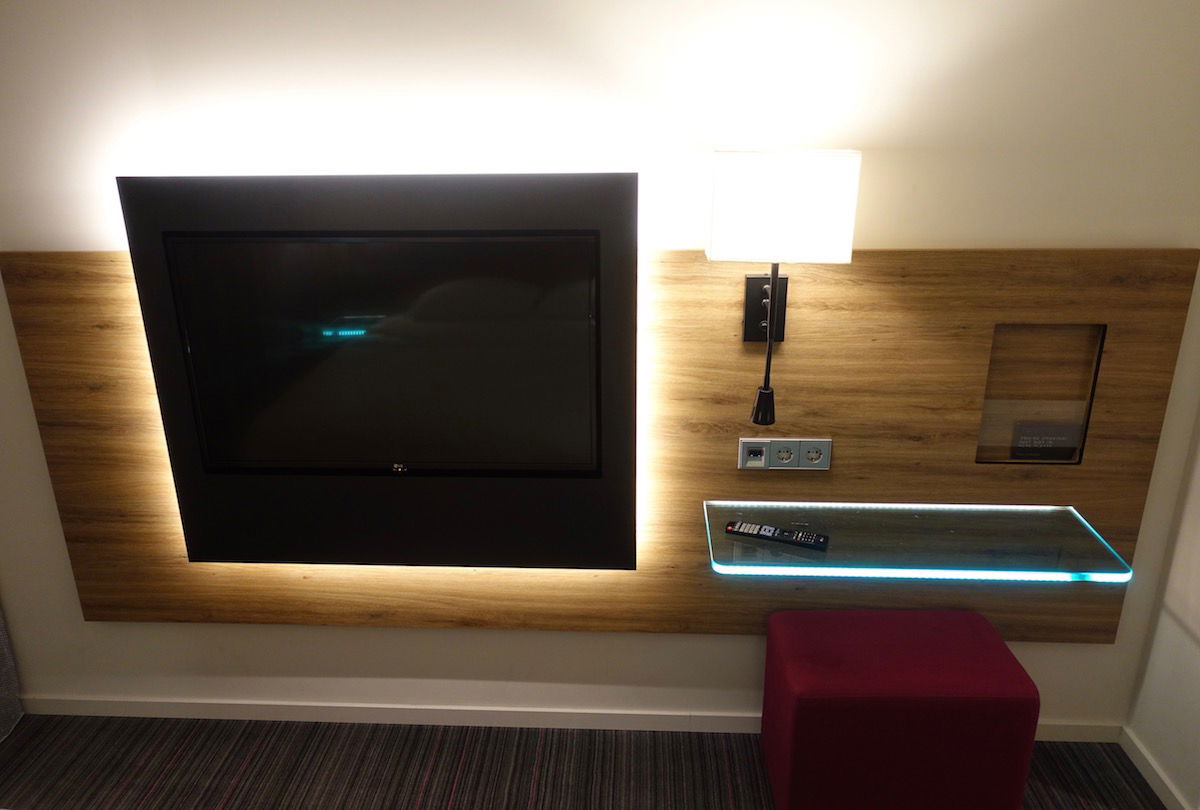 The room also didn't have a clock, an alarm, or a phone. That's not an issue for me, but I could imagine for some travelers it might be, given that they might want a wake-up call.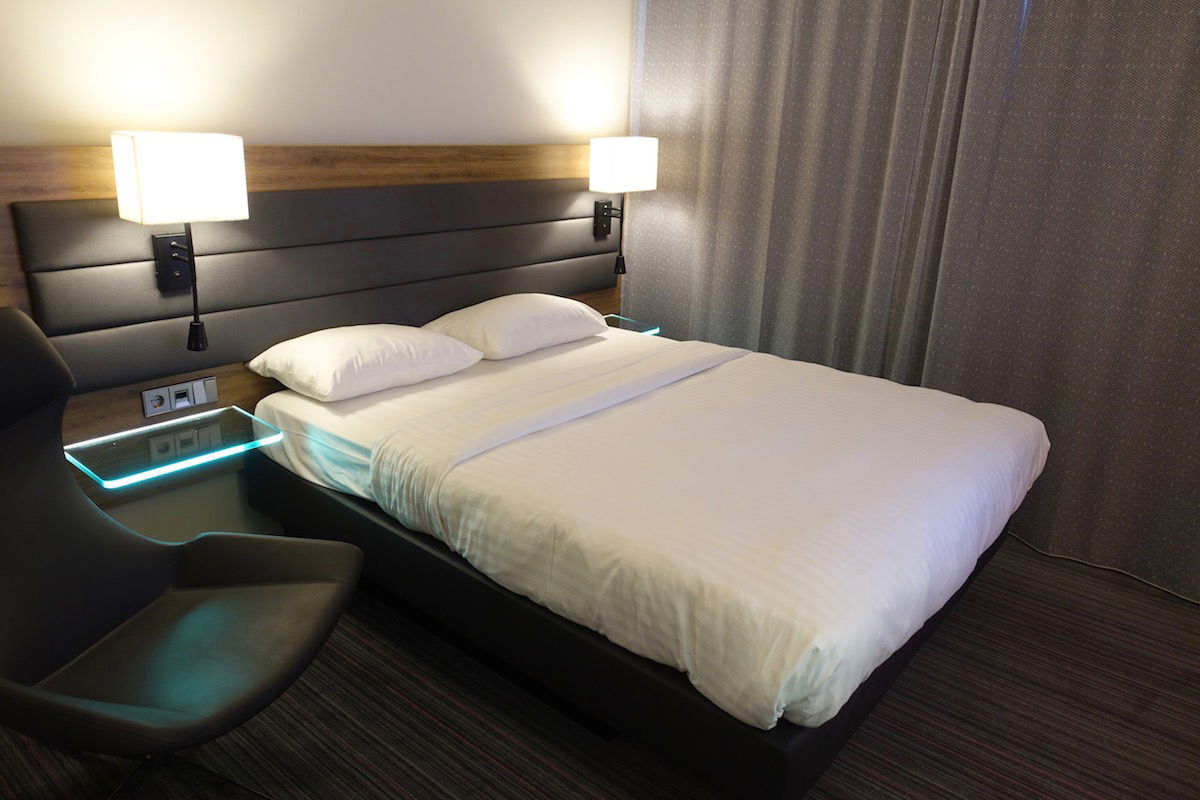 I can appreciate a hotel wanting to be hip, but Moxy tries way too hard. Virtually every wall, counter, and table, had some sort of a ridiculous catch phrase. It's cute in moderation, but at some point less is more.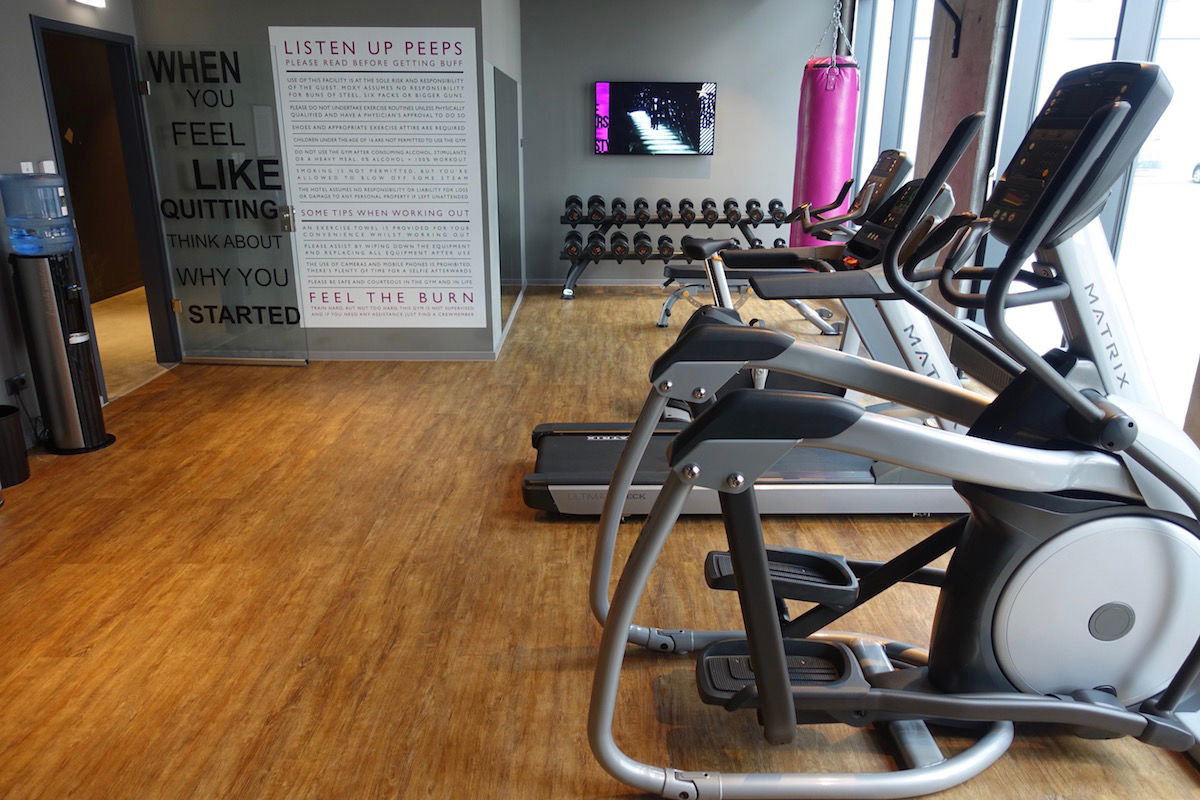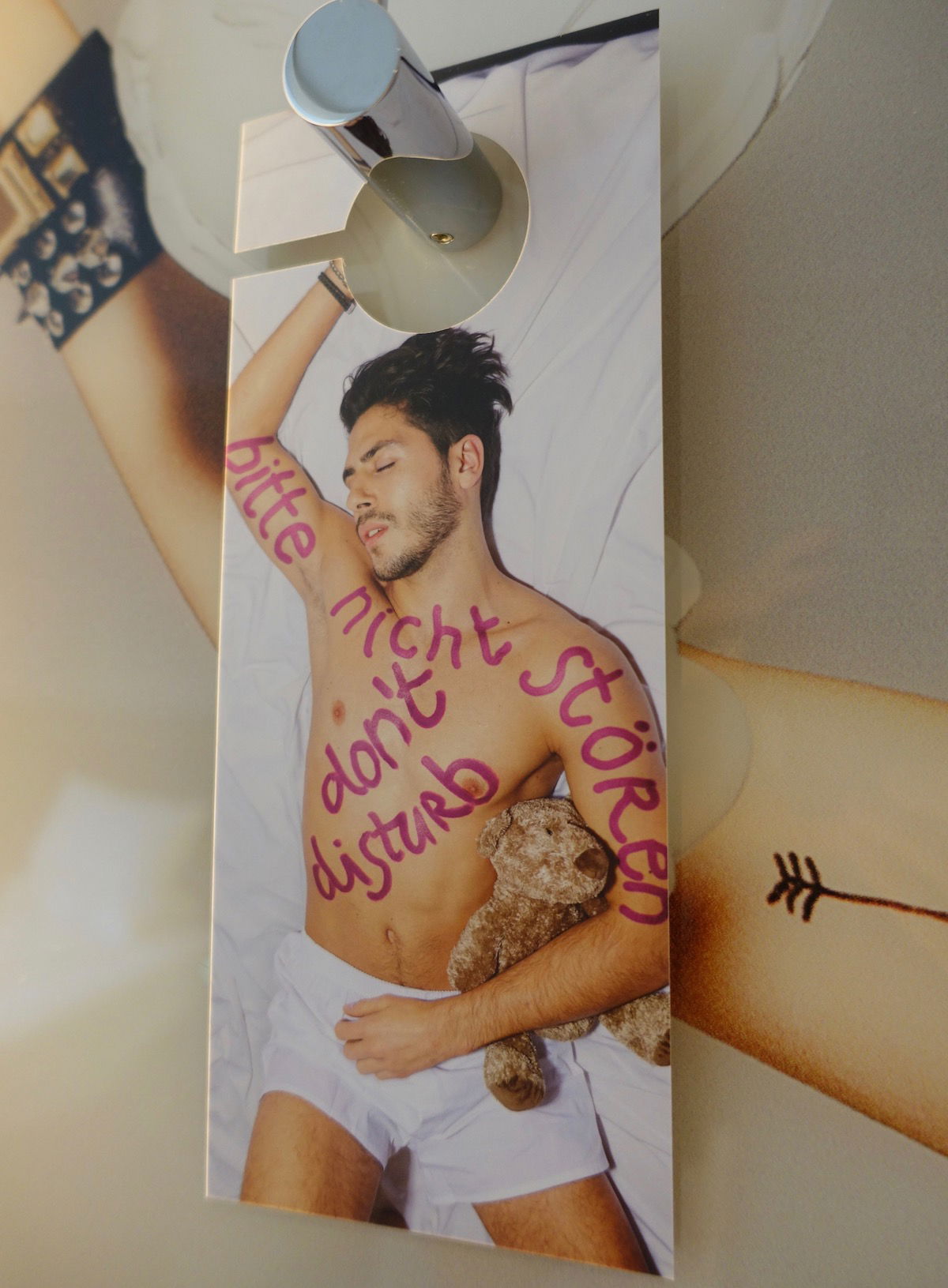 But what really annoys me is their food & drink program. Limited service hotels typically don't have major restaurants, though at least Alofts have WXYZ Bars, which have food that is typically prepared in ovens.
Want to eat dinner at the Moxy Vienna Airport (which doesn't have many restaurants around it, aside from the airport terminal)? You have two options. One option is to have a "dinner buffet," which consists of one hot option with rice and bread. That gives very little flexibility.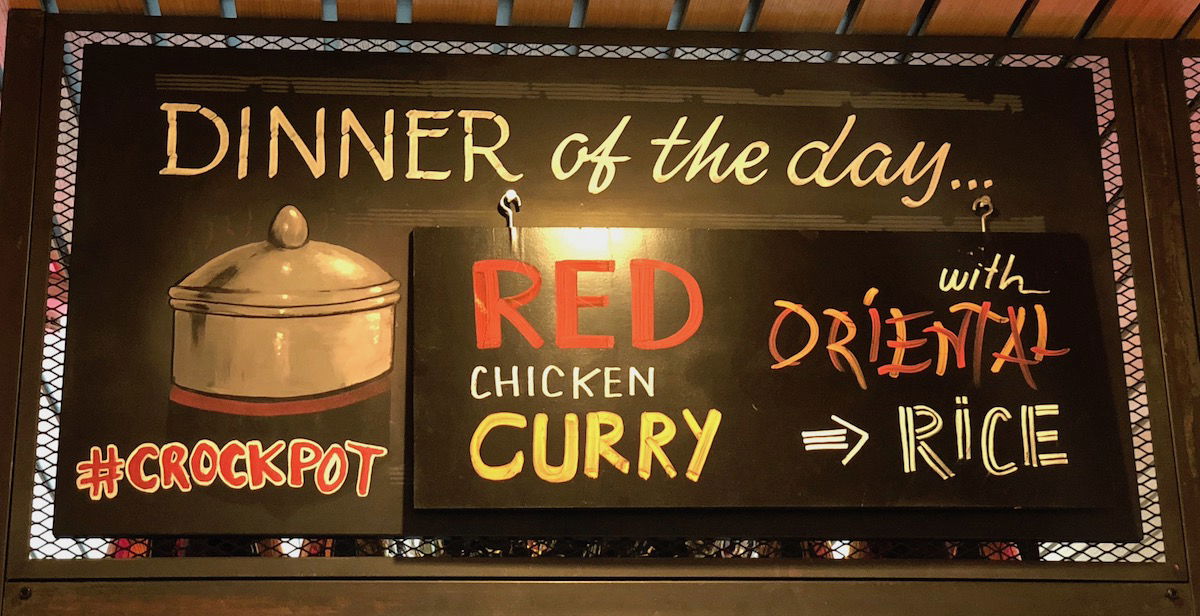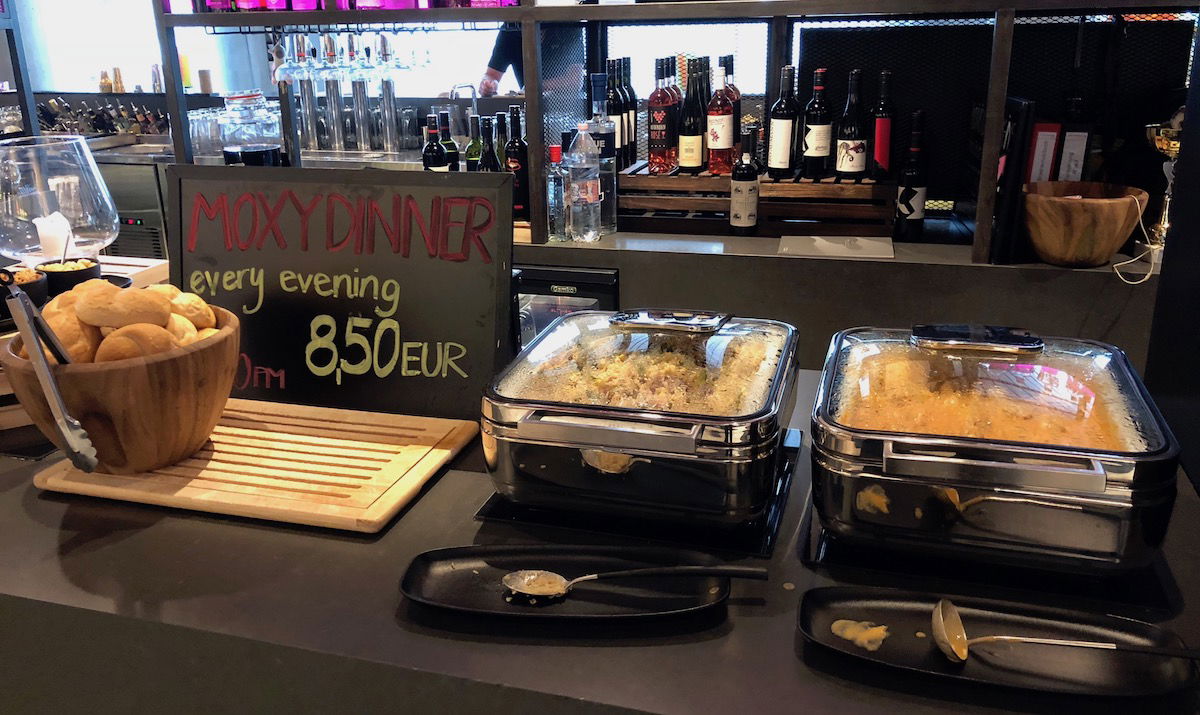 The alternative is cold, packaged sandwiches or frozen, microwavable dishes. Does anyone actually enjoy microwavable food? Would it be unreasonable for them to offer some sort of limited menu with stuff that's either fresh or prepared in an oven?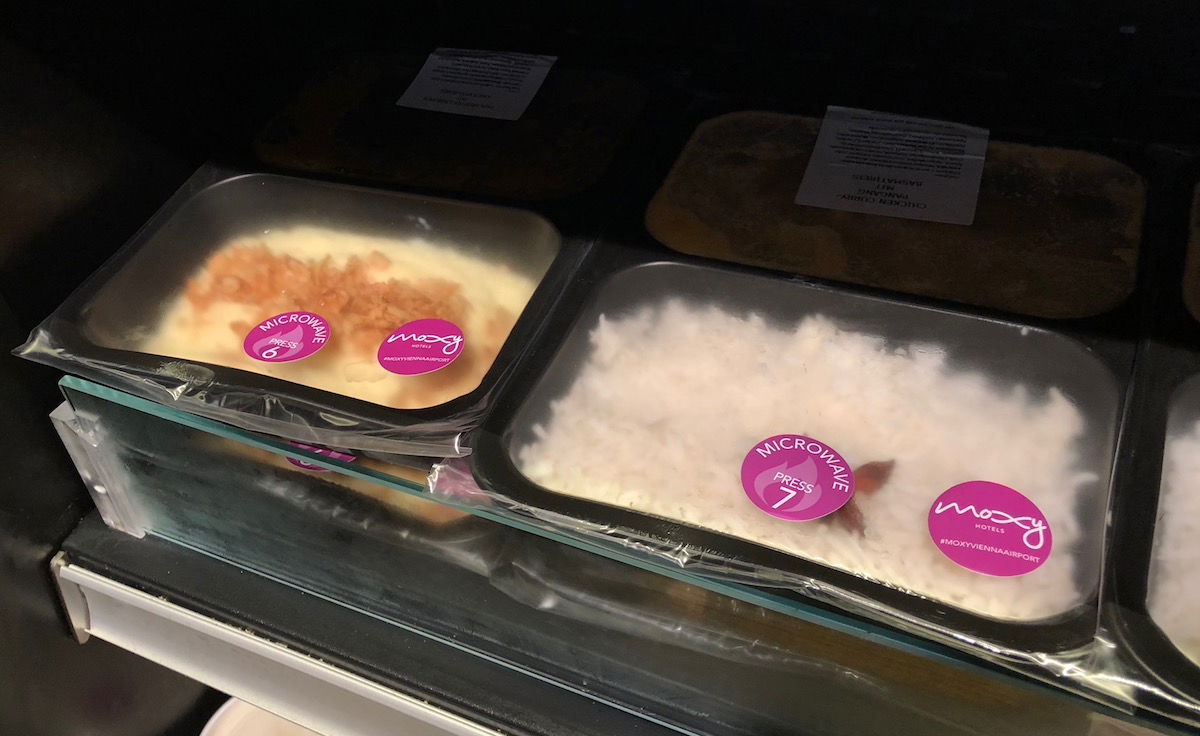 And I also love how Moxy is marketed as "affordable luxury." They charged prices higher than what you'd find in the airport terminal, which is saying a lot. A bottle of soda cost 3.50EUR, and a bottle of Evian cost 5EUR.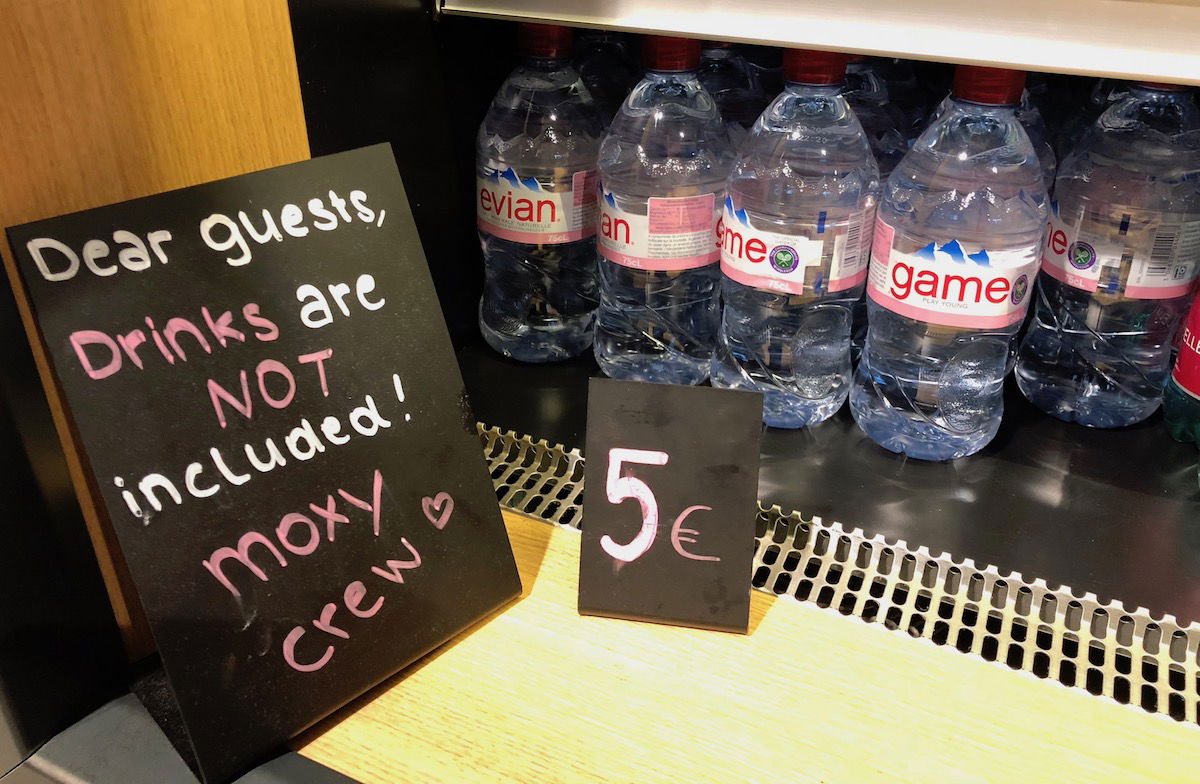 Lastly, given that the rooms don't have phones, you'd think front desk staff would have more time to deal with guests. There were consistently really long lines at the front desk, often 10+ minutes.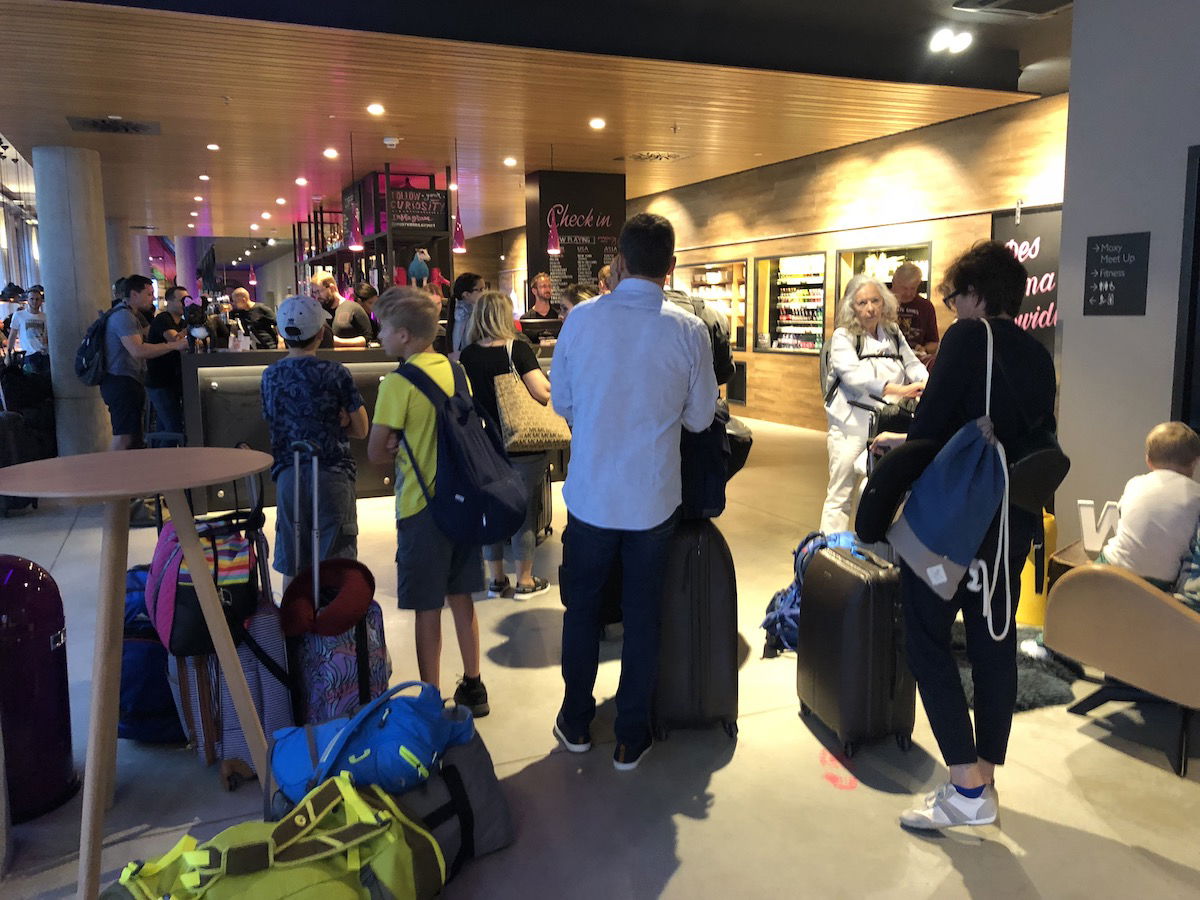 I'm not sure if I just had a bad Moxy experience, or this is reflective of the normal experience, though based on this you can bet I won't be seeking out the brand again. And that's sad, because I think the design of the public spaces is quite beautiful.
But everything else is targeted at their perception of millennials. You know, millennials don't like desks or fresh food, and they do like catch phrases on everything.
Color me #disappointed #atthemoxy. At least get this millennial some avocado toast!
If you've stayed at a Moxy, what was your experience like? Was this just a bad experience, or is Moxy just a wannabe millennial brand with no substance?