There's no denying that hotels are doing a lot of cost cutting as they slowly emerge from the pandemic, and hope to become higher margin businesses. While most hotel cost cutting is bad news for guests, here's a change that I can get behind.
Marriott eliminating in-room alarm clocks
Scott Mayerowitz sat in on a meeting of Marriott executives at the Americas Lodging Investment Summit, and a surprising topic came up — alarm clocks. Marriott's group president for the United States and Canada talked about how the company is rethinking how some things are done, and specifically pointed out how alarm clocks are a relic of the past that are no longer needed:
"The key thing is we have to be able to figure out how to service our guests at the end of the day. And the vast majority of our owners would agree with us. It's been a wonderful opportunity to look at some of those things that are historic in nature and have no application in terms of the real life we live in today."
So while there's no formal timeline for alarm clocks being removed from Marriott's brands, it does sound like the world's largest hotel group is heading in the direction of eliminating these, at least at newly built properties.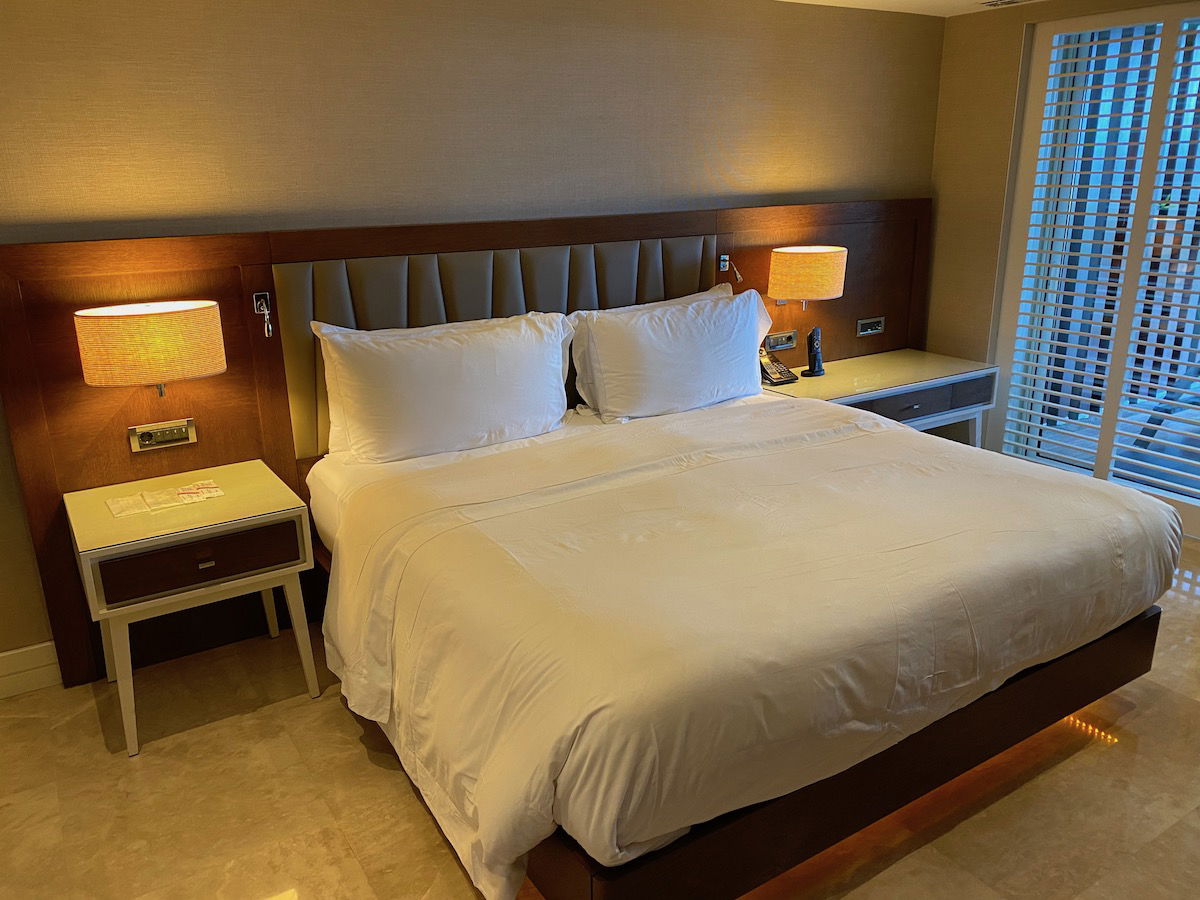 This is a change I'm in favor of
View from the Wing is staunchly opposed to this change, arguing that "eliminating clocks from rooms means potentially getting less rest." Here's Gary's argument:
People may be able to use their phones as alarm clocks, though try teaching some older guests to do that (they may have smart phones but that doesn't mean they know how to use their apps).

And the last thing I want to do in the middle of the night is pick up my phone from the night stand and look at it. Far better for going back to sleep to turn and look over. Besides, how many hotels have I been in where I can't even plug my phone in by the bedside – with whatever limited outlets there are taken by lamps and the like?
I see where Gary is coming from, though I have a different take:
Regarding Gary's mention of older guests, I think my dad is the perfect example of this — yeah, he totally doesn't know how to set an alarm on an iPhone, but he sure as heck can't figure out how to set an alarm clock he has never used before either; fortunately virtually all hotels offer wake up calls, which I think is the preferred method for these kinds of guests to be woken up (actually, in the case of my dad, he just asks me to call him when he wants to wake up)
Personally alarm clocks have cost me rest — I can't count the number of times I've had an alarm go off at a time that I didn't want, because the previous guest set it
Often alarm clocks don't actually state the correct time, and I also often find that they're way too bright at night, to the point that they're like a distracting light
Alarm clocks are kind of gross — I find that many hotels have really old alarm clocks (like, ones that often have those charging ports from first generation iPhones), and I can't help but wonder how well they're cleaned, since they're harder to clean than some other surfaces
Of course these things aren't all-or-nothing. Is it nice to sometimes glance at a clock rather than picking up your phone and having your brain stimulated from other notifications? Yes. But if you ask me, the minuses outweigh the pluses.
Bottom line
Marriott is looking to eliminate alarm clocks from rooms, noting that they're historic but not widely used nowadays. Personally this is one cost cutting change I'm very much in favor of. I find alarm clocks to be more of an inconvenience than anything else. I've never set a hotel alarm clock, but I've certainly had my fair share of them go off due to previous guests having set them. For those who need to be woken up, there are always wake-up call.
Where do you stand on hotel room alarm clocks?