Several readers have forwarded me links to a blog post about Marriott removing desks from their hotels. The post is by Dan Wetzel, a Yahoo Sports columnist, who is also a lifetime Marriott Platinum member.
He was shocked to stay in a newly renovated room at the Charlotte Marriott City Center, only to find out the rooms don't have desks.
The website actually advertises these new room types, which feature a couch and then a side table of sorts, though it's not the right height if you want to work from the couch. Here's a sample picture of a room: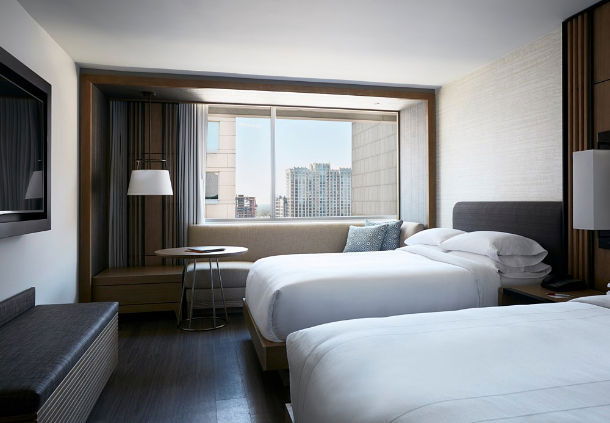 And they even have a close-up of the table, as if they're trying to highlight what a great feature it is: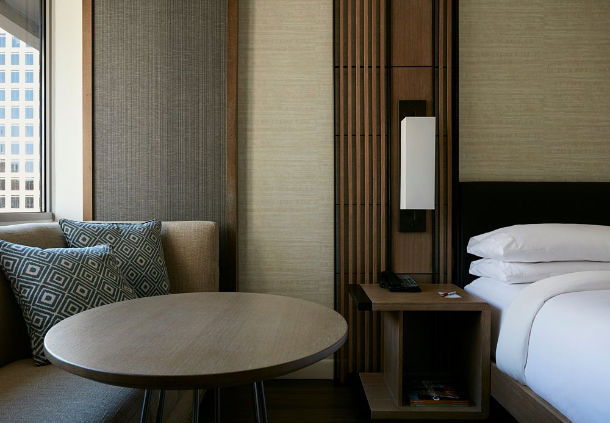 Generally the major hotel chains follow pretty "cookie cutter" renovations, which suggests that this will be far from the only hotel to get this room without a desk.
When Dan complained to the hotel about the desk situation, he was told this was part of a chainwide redesign, and that apparently it's because millennials don't like working from desks:
Then I heard something that terrified me to my myopic, Marriott point loving soul … this was part of a chain wide redesign of rooms. No more desks. In any, or at least many, Marriotts. Seriously. Even full service Marriotts in business districts, work areas were out.

I was told this had to do with the habits of Millennials, who don't use desks. [Insert "Millennials don't do any work" jokes here.] They prefer rooms that are designed to "hang out" in and whatever work they do can be accomplished on their phone. Hence we have two beds and a couch but no chair or desk.

As for working in the room, I was encouraged to sit on the bed and put my computer on my lap. Maybe some people like this. I don't. Doesn't matter. Essentially, Marriott was telling me that my preferred manner of working was wrong. And here I thought that Platinum for Life card meant they loved me.

I went online and, indeed, the story was true. Marriott consultants said this was the way to get the Millennial business. I'm dubious of this Millennial research [more on that below] but for now my cocoon of sanity and productivity was under attack by dreaded "consultants."
The only millennials I know who don't like working from a comfortable desk are millennials who don't like working. Unless your job is taking selfies on Instagram for a living, what other millennials can do all their work from their phones?!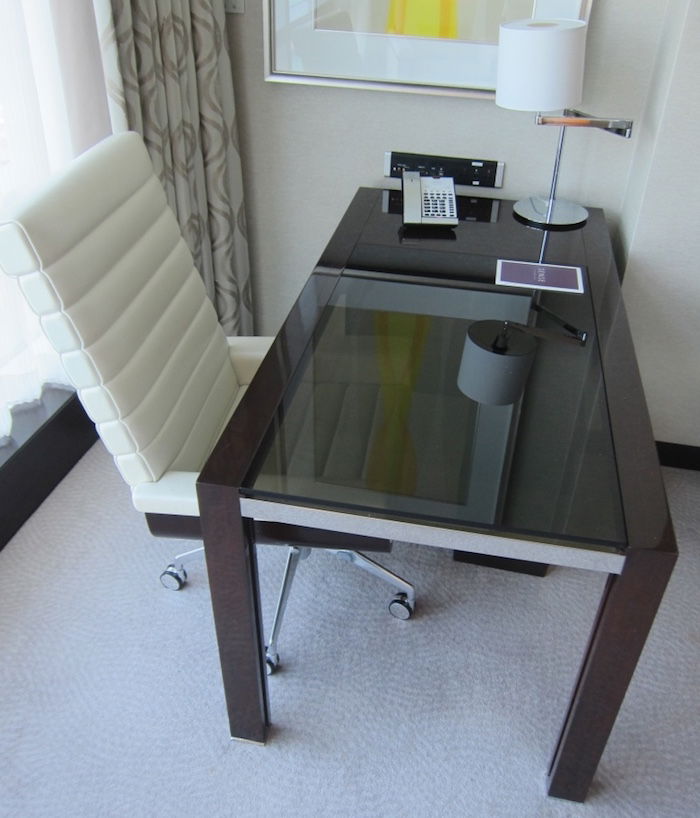 It really does annoy me how hotels are making drastic changes based on their perception of what millennials want. They seem to be boxing millennials into one group, when in reality I think they're among the most diverse groups to date.
Sure, many millennials work somewhat differently than past generations. Tech has opened up a lot of new doors for people. I think in many ways that's useful for redesigning hotels in vacation destinations. But I still believe that business hotels — like the Marriott Charlotte — would be much better off following a more "traditional" model.
While many millennials are working differently, the young consultants traveling 4-5 days a week are probably working as much as they ever have, and have hours of work to do when they get to their rooms at night.
Personally I think hotels have it all wrong. If we're going to lump millennials into one group, I'd say they're looking for more places from which to comfortably work, and not fewer. That's because there are more opportunities to work remotely than ever before.
I think there's value in having a lobby which feels communal and from which you can work comfortably, sort of comparable to a Starbucks.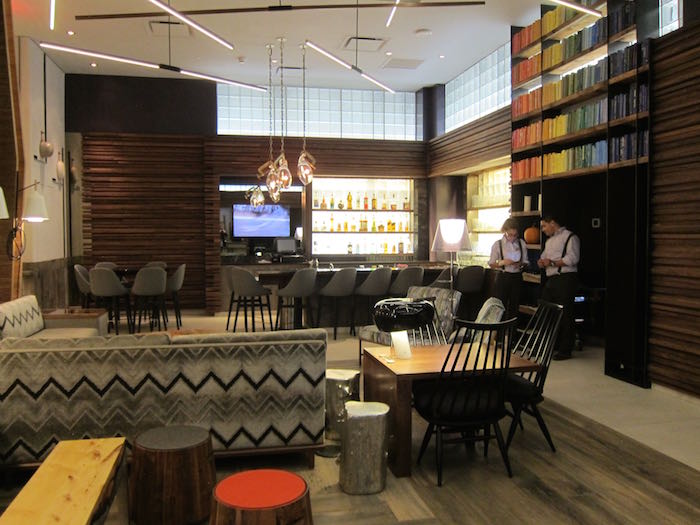 Communal spaces in hotels are valuable, but don't replace desks
But that doesn't replace the need for a desk in a room, because you don't always want to be sitting in public when you work.
Bottom line
In many ways I think hotels are using "millennial" and "hipster" interchangeably when designing rooms. I also think it's silly to assume that millennials won't evolve over time. Do 20-somethings prefer hanging out in their rooms with friends rather than working on their laptop? Perhaps some do. Will that be the case in 20 years? I'm guessing not, unless hotels are just permanently going to start marketing towards 20-somethings.
Whether millennial or not, where do you stand? Are you in favor of desks being replaced with couches in hotel rooms?