In late November 2018, Marriott revealed the details of a massive data breach. This involved Starwood's guest reservations system, with an unauthorized party potentially copying and encrypting information all the way from 2014 until September 10, 2018.
How many people were impacted by Marriott data breach
At the time Marriott said that they believed this could contain information for up to 500 million guests, though in January they clarified that the information for "only" up to 383 million guests may have been compromised.
The compromised information included some combination of name, mailing address, phone number, email address, passport number, Starwood Preferred Guest account information, date of birth, gender, arrival and departure information, reservation date, and communication preferences.
On top of that, they specifically said that they thought approximately 5.25 million unencrypted passport numbers were included in the breach.
Marriott has done a pretty bad job handling the breach, in my opinion. A lot of people have requested that Marriott give members a way to figure out if they were impacted by the breach. Now, many weeks after the data breach was first revealed, they've done so.
You can now check if you were impacted by Marriott data breach
You can now request to find out if your personal information was compromised in the Marriott breach.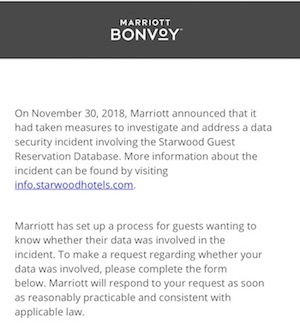 Note that:
This is being done by security firm OneTrust
You'll need to share quite a bit of personal information to find out if you were involved (including the last six digits of your passport number); understandably, the last thing most people want to do after having their info compromised is sharing even more info
This isn't instant; you have to submit your info, and then there's a prompt saying "we will review your request and contact you shortly"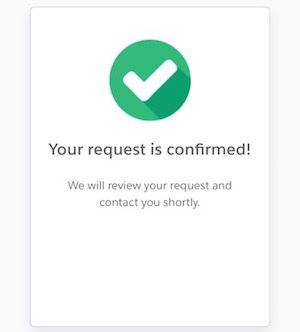 I decided to fill out the form about an hour ago, though haven't heard back, so I'm not sure if "shortly" means a couple of hours, a couple of days, a couple of weeks, or what.
So you can use the checker at your own risk.
Will you be checking your Marriott breach "status?"
(Tip of the hat to TechCrunch)