Swiss has recently added a buy on board a la carte dining option for passengers traveling in economy on longhaul flights. Passengers on eligible flights now have the option of pre-ordering their choice of six types of premium meals and two types of premium wines.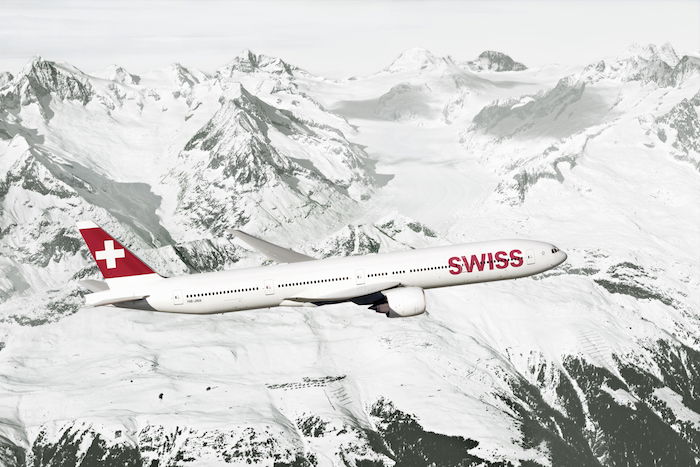 The a la carte options have to be ordered at least 24 hours in advance, and are available on all longhaul flights, except to Cairo, Shanghai, and Tel Aviv. These meals replace what you'd be served with the first meal service after takeoff. Any service after that would be the same that you'd usually receive in economy.
I'm a big fan of this concept, as Swiss is basically letting passengers improve their experience without taking anything away from passengers who choose not to use this service (at least for now). While Swiss isn't the first airline to introduce such a concept, I'm surprised more airlines don't offer something like this.
However, the prices of Swiss' new buy on board meals are kind of high.
For example, you can buy a "healthy choice" meal with a grilled salmon main for 29CHF (~29USD).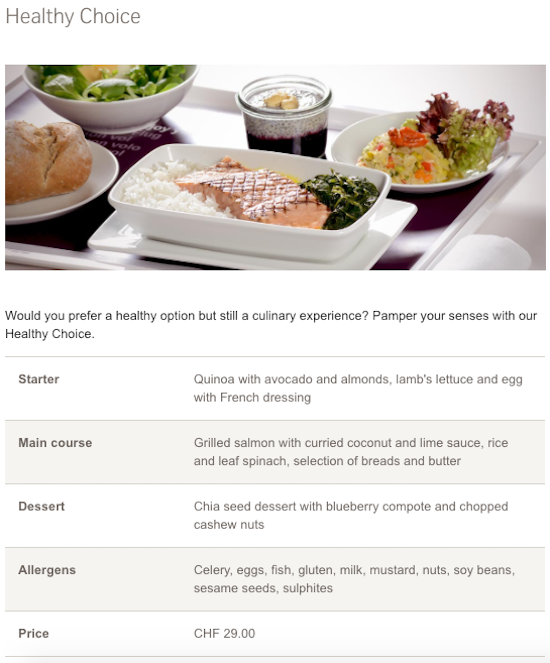 For 39CHF (~39USD) you can buy a "Swiss traditional meal."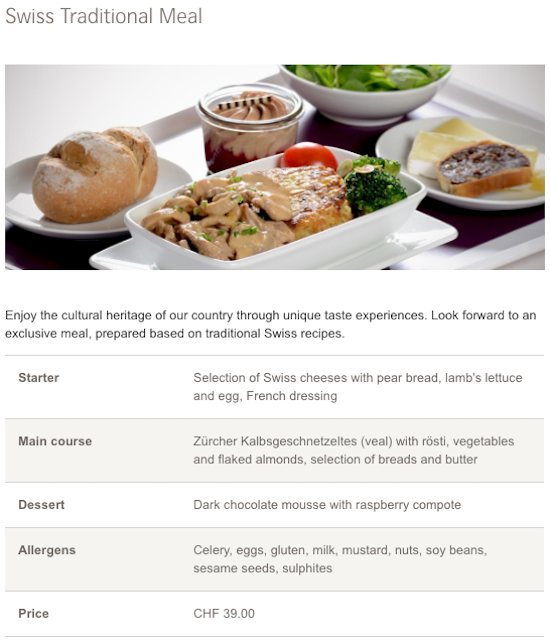 Or for 49CHF (~49USD) you can buy a "gourmet meal," consisting of a beef fillet.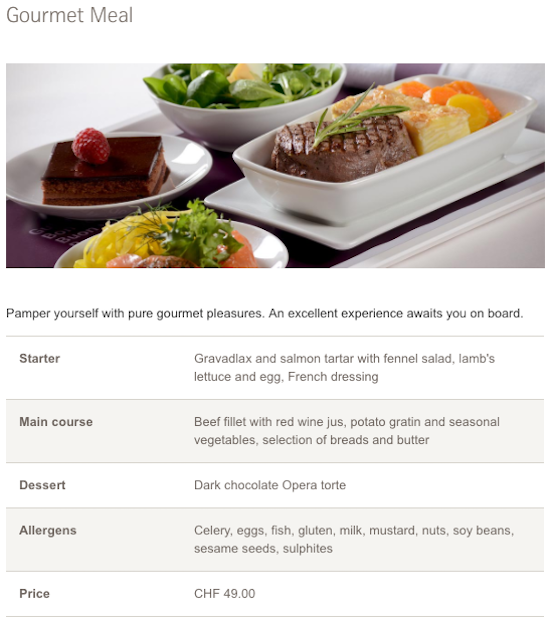 There's also the option of a half bottle of premium red or white wine, each of which retails for 18CHF (~18USD).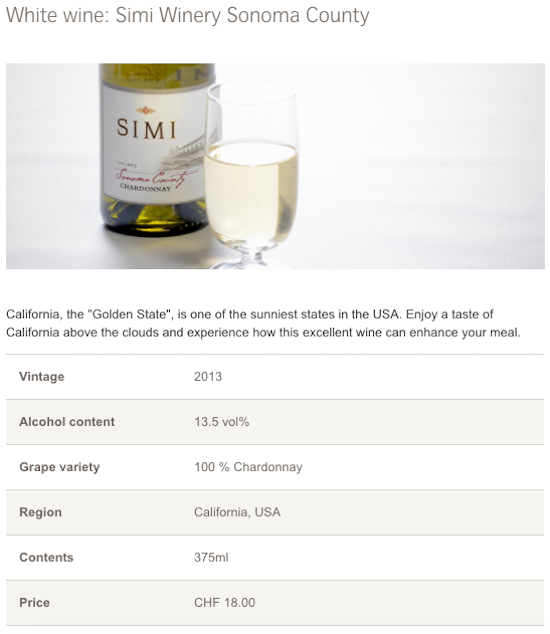 Overall the food and wine looks similar to what you'd expect in business class, so kudos to Swiss for introducing something like this in economy. However, to me the pricing seems a bit steep. I understand the logistics of this probably make the a la carte option somewhat expensive to cater, but I'm sure they'd have more people take advantage of this offer if the prices were more reasonable.
Keep in mind that the above meals replace the complimentary ones, so really the airline is generating the above in incremental revenue, plus saving the cost of whatever the normal economy meal would cost.
What do you make of Swiss' optional a la carte prices? Would you like to see more airlines adopt a similar offering?
(Tip of the hat to LoyaltyLobby)