Last November Lufthansa revealed their new business class, which will debut on their new 777X aircraft in a couple of years.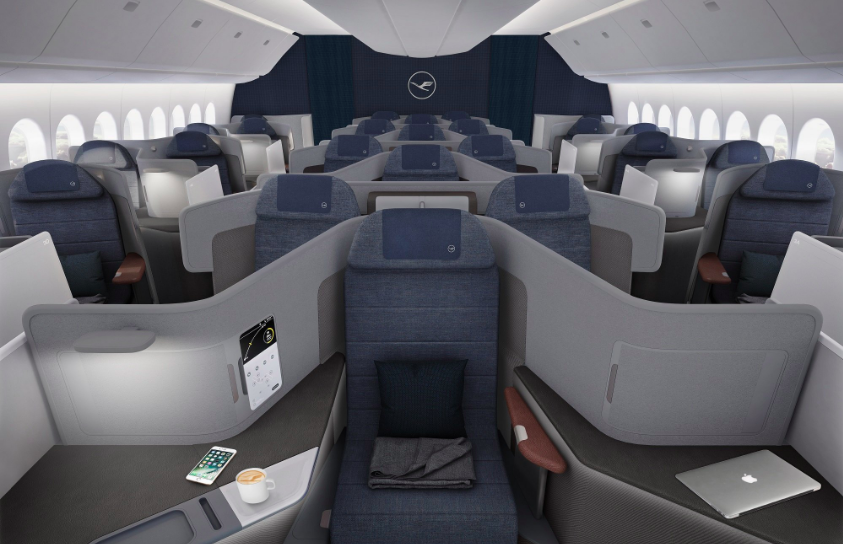 Lufthansa's future business class seats
Not only will it be a couple of years before we see these new seats at all, but you can expect it will then be an additional several years before a majority of the longhaul fleet features the new product. For now we're stuck with Lufthansa's subpar business class.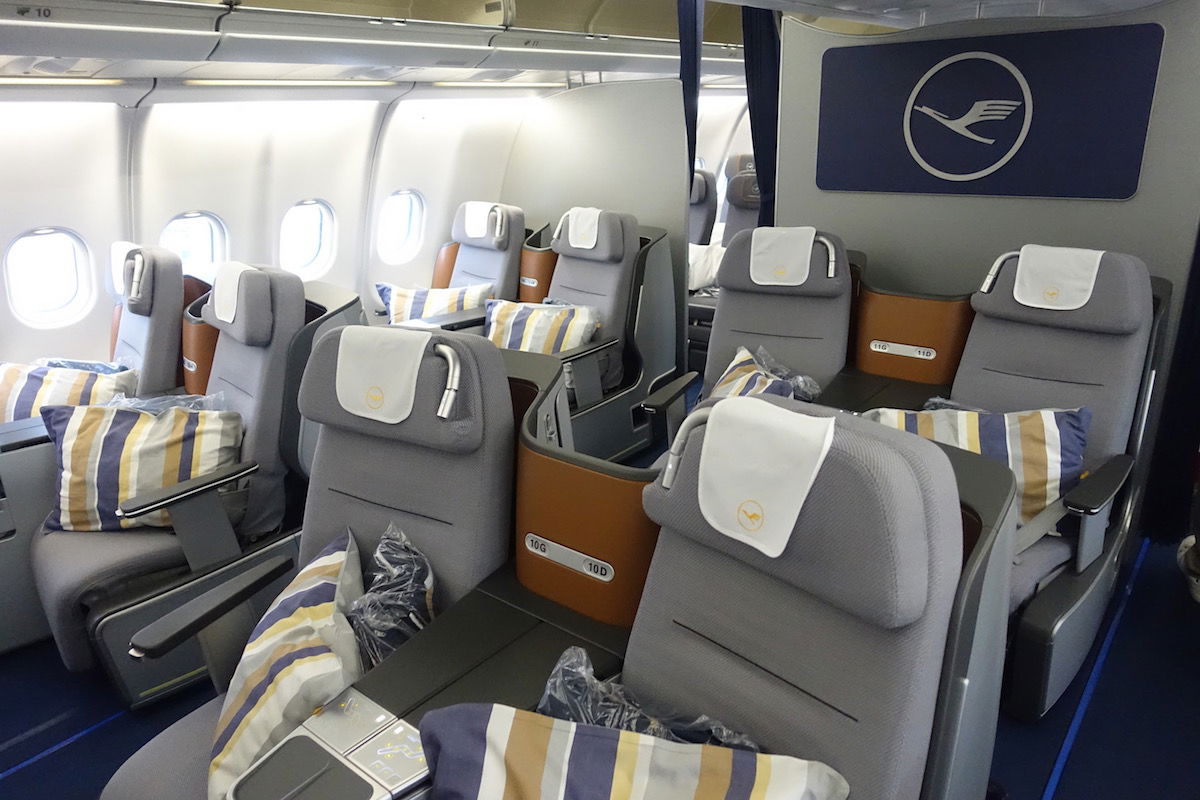 Lufthansa's current business class seats
The good news is that even ahead of the introduction of Lufthansa's new business class seats, they're already making some improvements to the soft product. Last November we also learned that Lufthansa would be introducing improved bedding and pajamas in business class. Lufthansa has now announced the full details of that.
Over the coming months, Lufthansa will be introducing better amenities in business class on longhaul flights. Lufthansa is referring to the new bedding as "The Dream Collection," and the rollout schedule is as follows:
It should now be available on flights to and from South Africa, Latin and South America, and the US West Coast
Starting in June, it will be available on select flights to and from Asia
Starting in the fall, all other longhaul flights will feature the new amenities
These new amenities include a new pillowcase, a large blanket, and a mattress topper. Furthermore, passengers can also get a new sleep shirt from Van Laack.
Here's how Lufthansa describes these new amenities:
The padded mattress topper was developed specifically for Lufthansa in cooperation with the renowned German bed manufacturer "Paradies". While the upper side is made of 100 percent cotton, the underside is made of non-slip terry cloth. This combination enables an ideal air exchange, which prevents strong heat accumulation. A similarly soft filling is found with the blanket and pillow, which are designed in Lufthansa's new brand design. Furthermore, since Lufthansa is also setting standards in terms of environmental friendliness, the plastic packaging for the products were replaced with paper wrapping.
Here are pictures of Lufthansa's new bedding: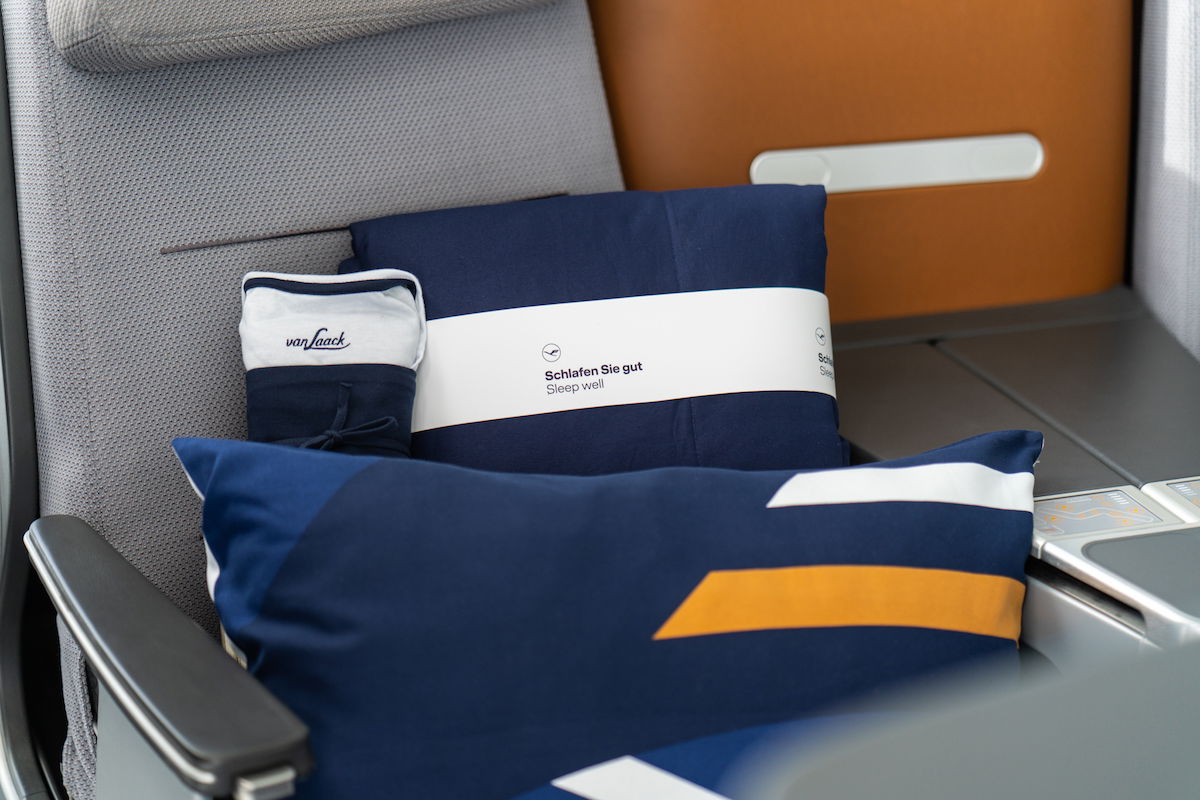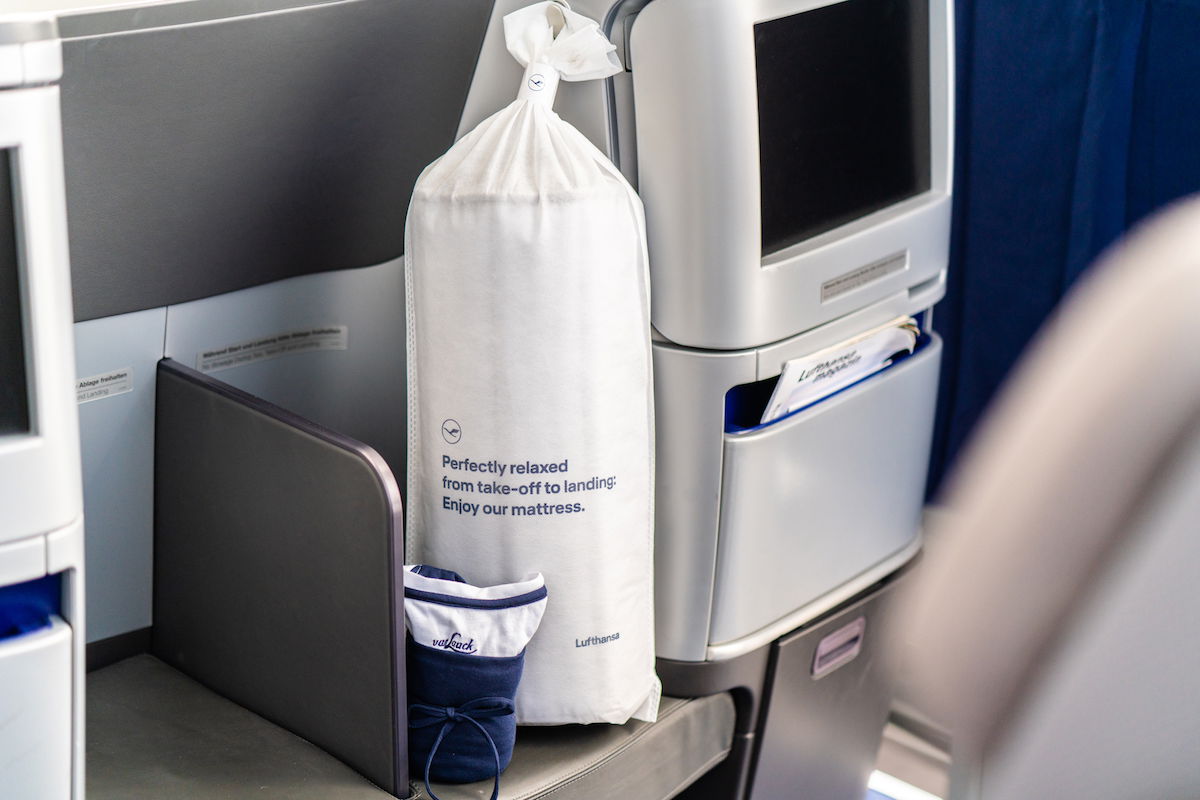 I commend Lufthansa for making an improvement to their business class soft product ahead of them introducing their new seats. While the new bedding doesn't look industry leading, it does look like a significant improvement over what they offer now, so that's nice.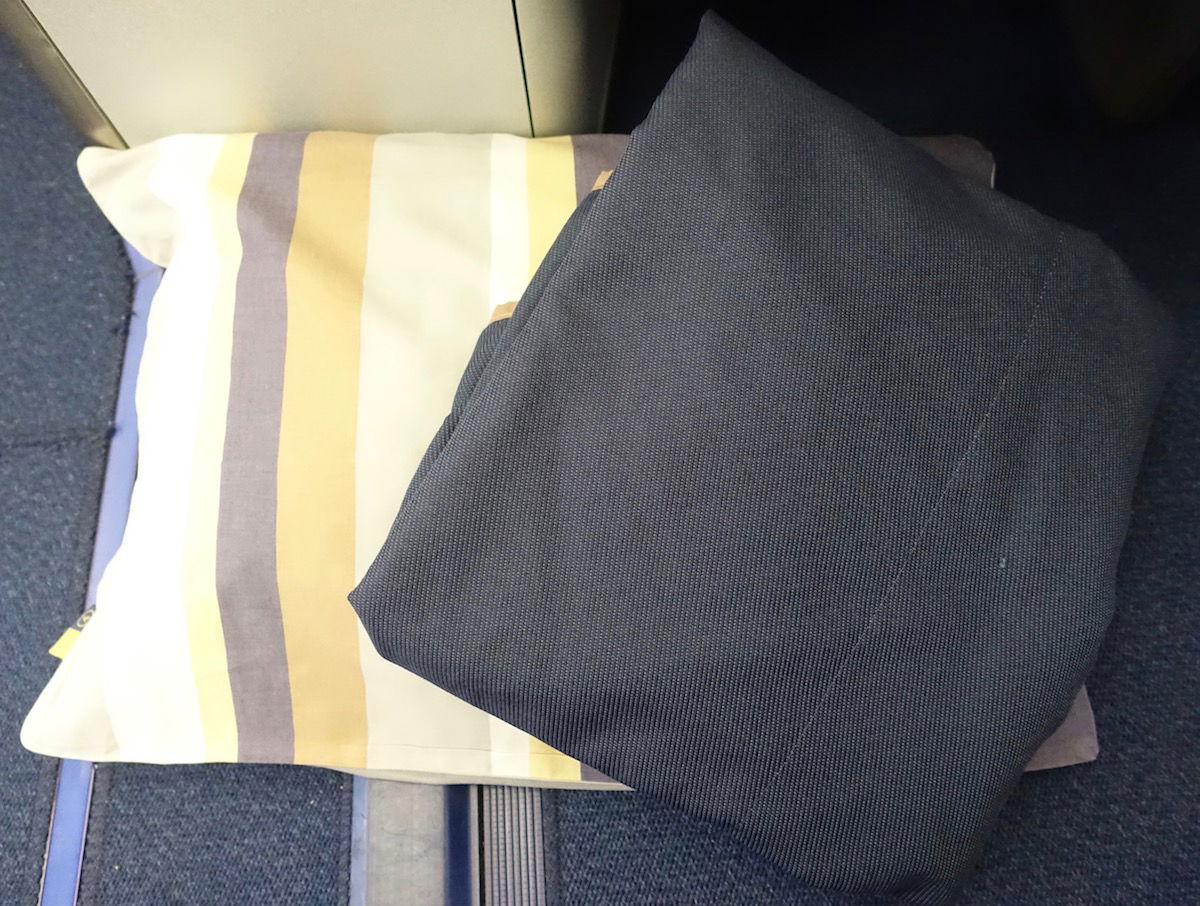 Lufthansa's current business class bedding
What do you make of Lufthansa's new business class bedding and sleep shirt?