Something strange is going on, and I'm not quite sure what to make of it yet. For now we'll have to mark this as "developing."
Where are all the Lufthansa business class awards?
It would appear that sometime in the past few days, Lufthansa has pulled a vast majority of its long haul business class award availability through partner airline frequent flyer programs.
Until recently Lufthansa had a huge amount of award availability through partner airline frequent flyer programs, while now I'm primarily seeing space:
Close to departure
On Mondays and Tuesdays across the Atlantic, though only in very limited markets
Availability on other Lufthansa Group airlines (including Austrian and SWISS) continues to be good, so this seems to be specific to Lufthansa.
Historically Lufthansa has been pretty good about consistently releasing business class award seats to partner frequent flyer programs, so the lack of availability is noteworthy.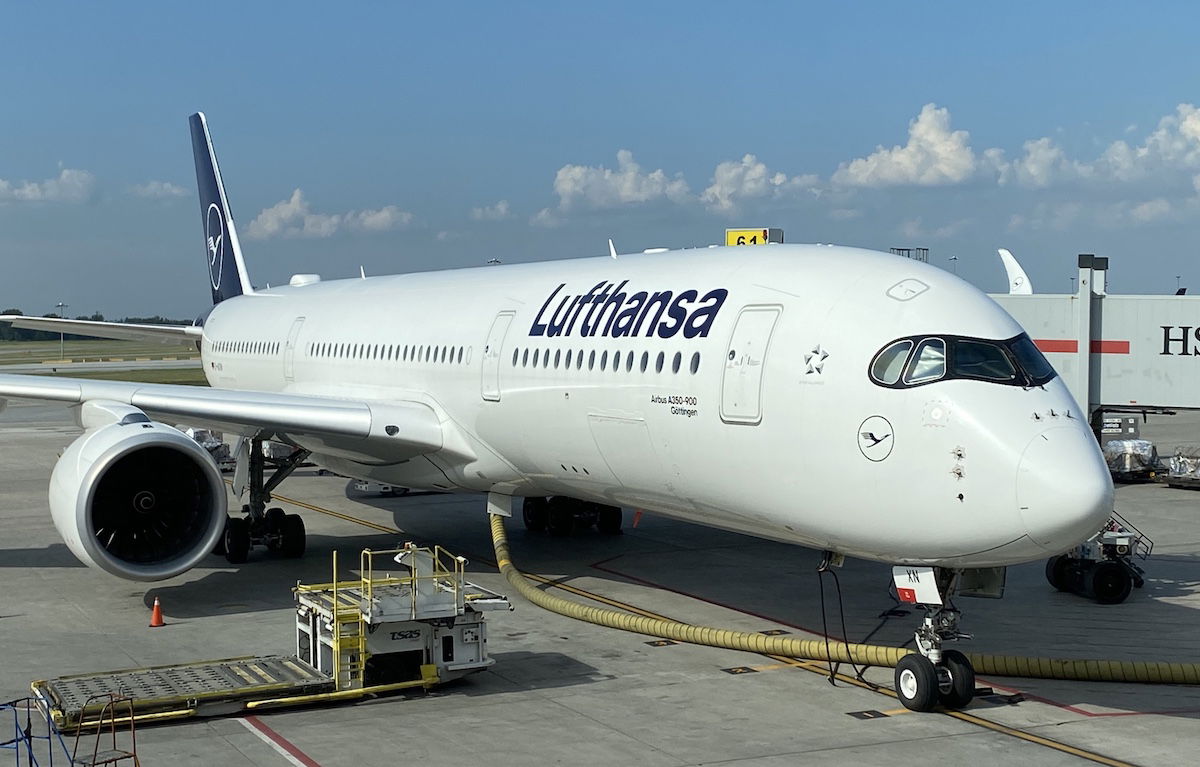 Where did all the Lufthansa award availability go?
What could be going on?
A couple of readers have contacted me about this, so first of all I just wanted to acknowledge the situation and agree that this is a thing.
I'm working on figuring out what's going on here, though that often isn't as simple as you'd expect. In case you're wondering why I am publishing this story without having reached out to Lufthansa, the reality is that this is something that airline executives never publicly speak about, and at best I'd get a canned response (and if I did get any useful info officially, it would likely be off the record).
One possible explanation is that this could be some sort of a glitch that hasn't been resolved yet, and that this will resolve itself in a couple of days.
I think the more likely explanation (given that this has been the case for a couple of days now) is that this is deliberate. If that's the case, what could Lufthansa be thinking here?
Perhaps Lufthansa intends to start limiting partner airline business class award seats more than in the past, deciding the economics no longer make sense; the airline only makes first class award seats available to partner frequent flyer programs at most 15 days out, so could we see something similar?
Perhaps Lufthansa just doesn't want to issue a lot of award tickets at the moment in light of the pandemic, especially as airline schedules keep changing, since having to rebook people constantly is a bit of a pain
Perhaps there's just a cyclical element to this; for example, sometimes Qatar Airways makes lots of business class award seats available, and sometimes the airline makes few of these seats available, and there's nothing unusual about that (though that hasn't historically been how Lufthansa has gone about it)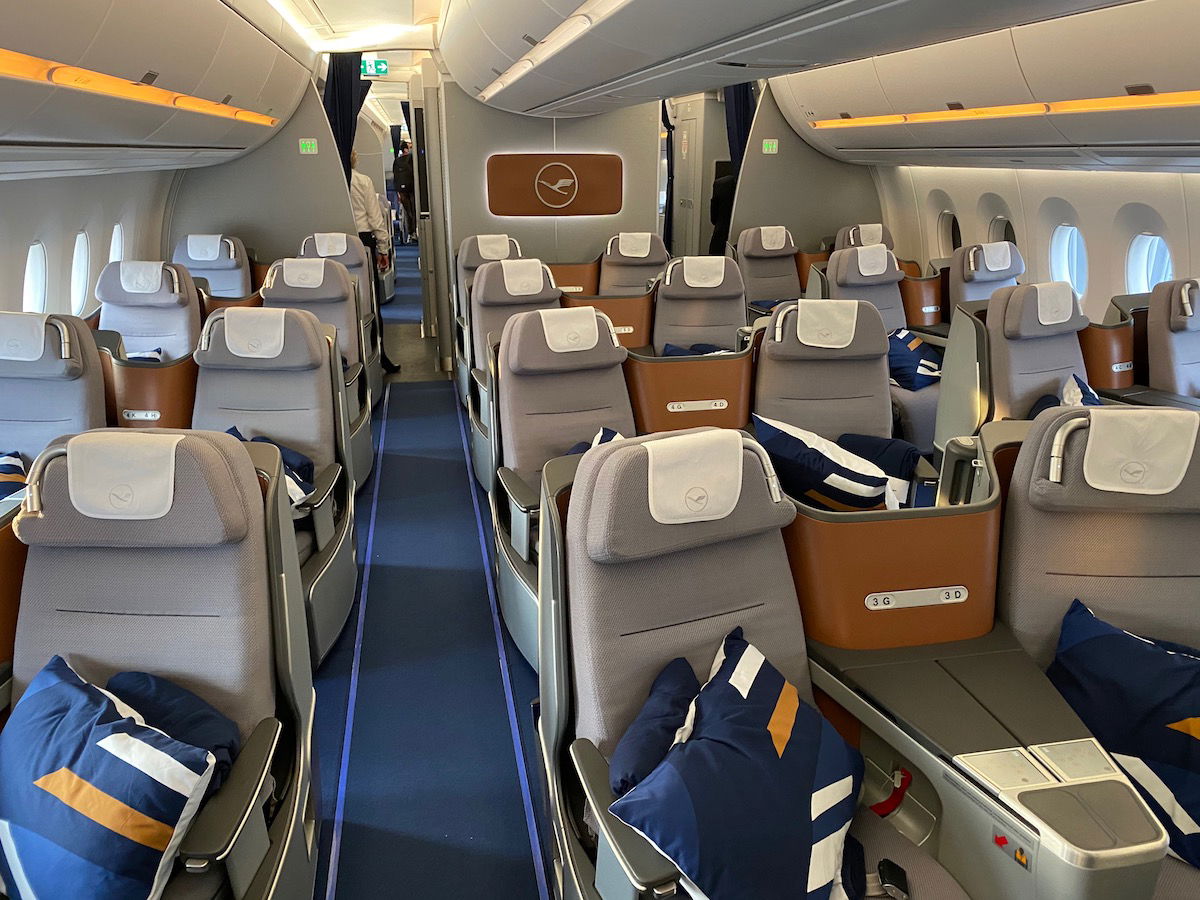 Lufthansa used to be reliable about award availability
I'm certainly hoping that this is temporary, and will work on figuring out what's going on. While Lufthansa's business class isn't exactly amazing, the airline has been a reliable way to cross the Atlantic with miles. Furthermore, many have enjoyed flying the airline during the pandemic, given that inflight service is more or less as usual.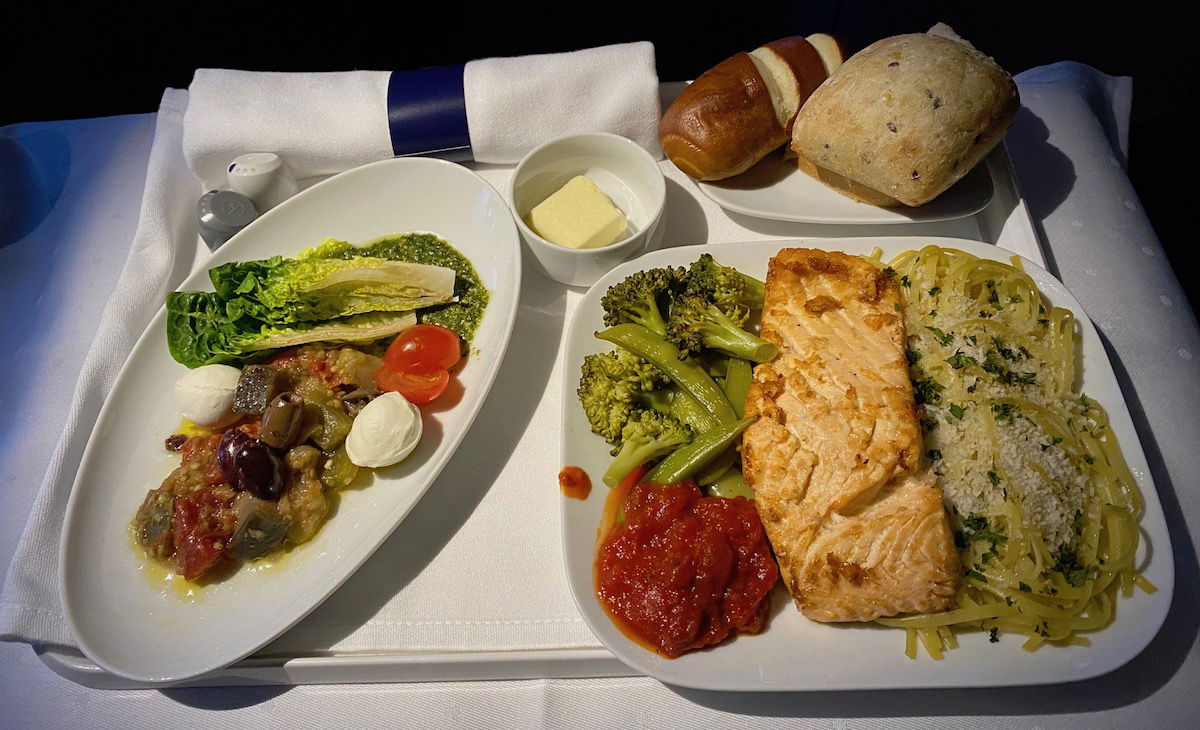 Lufthansa continues to offer a full service in business class
Bottom line
Lufthansa seems to have cut a vast majority of business class award seats for those booking through partner airline frequent flyer programs. While there's no 100% consistent pattern I'm seeing here, I do see significantly less award availability than I've seen from the airline anytime in the past several years, and for some routes there's not a single award seat more than a few weeks out.
Here's to hoping that this is temporary, given what a reliable option Lufthansa has been for awards. If anyone has any insights into what's going on here, I'd love to hear them.
What's your take on Lufthansa's severely limited business class award availability?