Some Lufthansa Airbus A350s will be getting a new home, at least for the winter.
Lufthansa will move A350s to Frankfurt
For the upcoming winter schedule, Lufthansa will be basing four A350-900s at its Frankfurt hub. This comprises a quarter of the carrier's current 16-strong A350 fleet.
To keep its fleet strategy as efficient as possible, Lufthansa operates certain aircraft out of certain bases, and historically the A350 fleet has been operated entirely out of Munich.
That's changing for the winter schedule, as Lufthansa intends to operate A350s on select routes out of Frankfurt.
The following Frankfurt routes will be operated by A350s between November 1, 2020 and March 27, 2021:
LH430/431 between Frankfurt and Chicago (currently operated by 747-8)
LH456/457 between Frankfurt and Los Angeles (currently operated by 747-8)
On top of that, between December 2, 2020, and March 27, 2021, the following Frankfurt route will be operated by A350s:
LH716/717 between Frankfurt and Tokyo Haneda (currently operated by A340-300)
It's noted that the four A350s being used for these routes are coming out of storage, so nothing is being taken away from the Munich base. Lufthansa's winter schedule shows the airline operating just seven A350s out of Munich.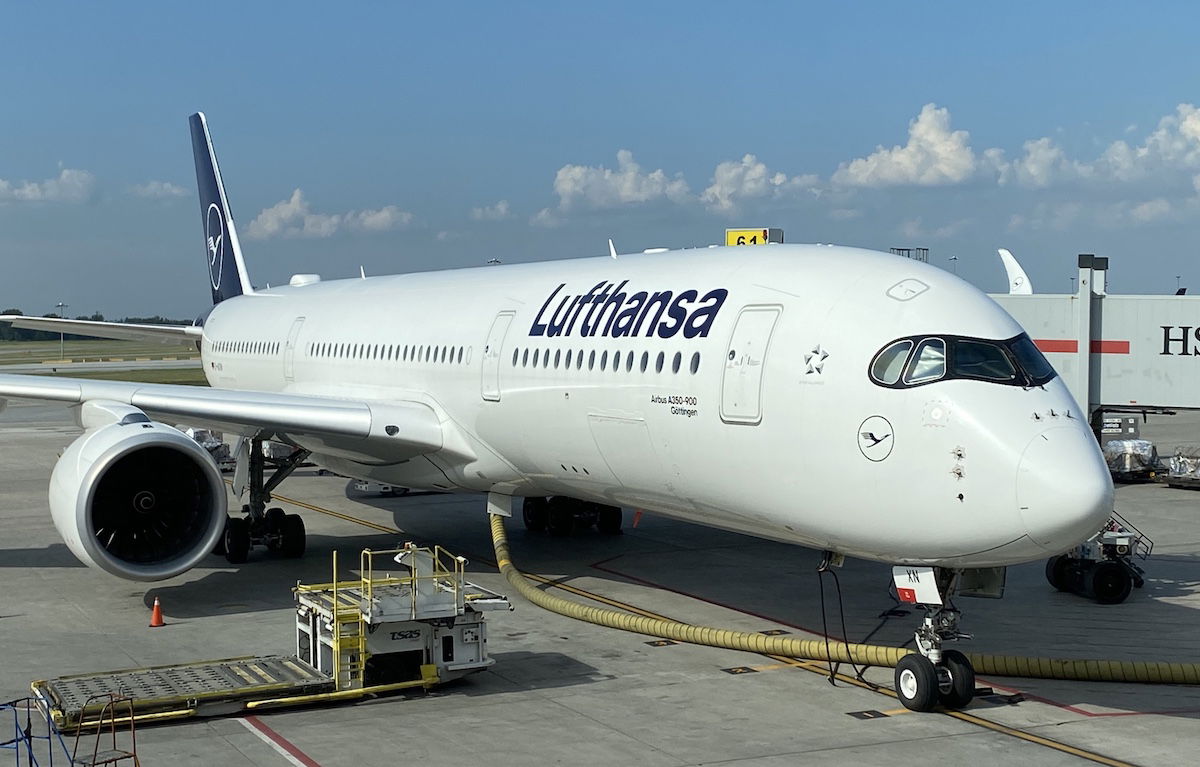 Lufthansa will operate four A350s out of Frankfurt
These flights will be operated by Munich based crews
Understandably Lufthansa will use Munich based pilots and flight attendants for these routes:
Since all A350s are ordinarily based out of Munich, there are no A350 pilots in Frankfurt
Flight attendants are also trained on specific aircraft types, and Frankfurt based flight attendants aren't trained on A350s
I'm curious about the logistics of this, though — will crews deadhead from Frankfurt to Munich before working long haul flights same day, or…?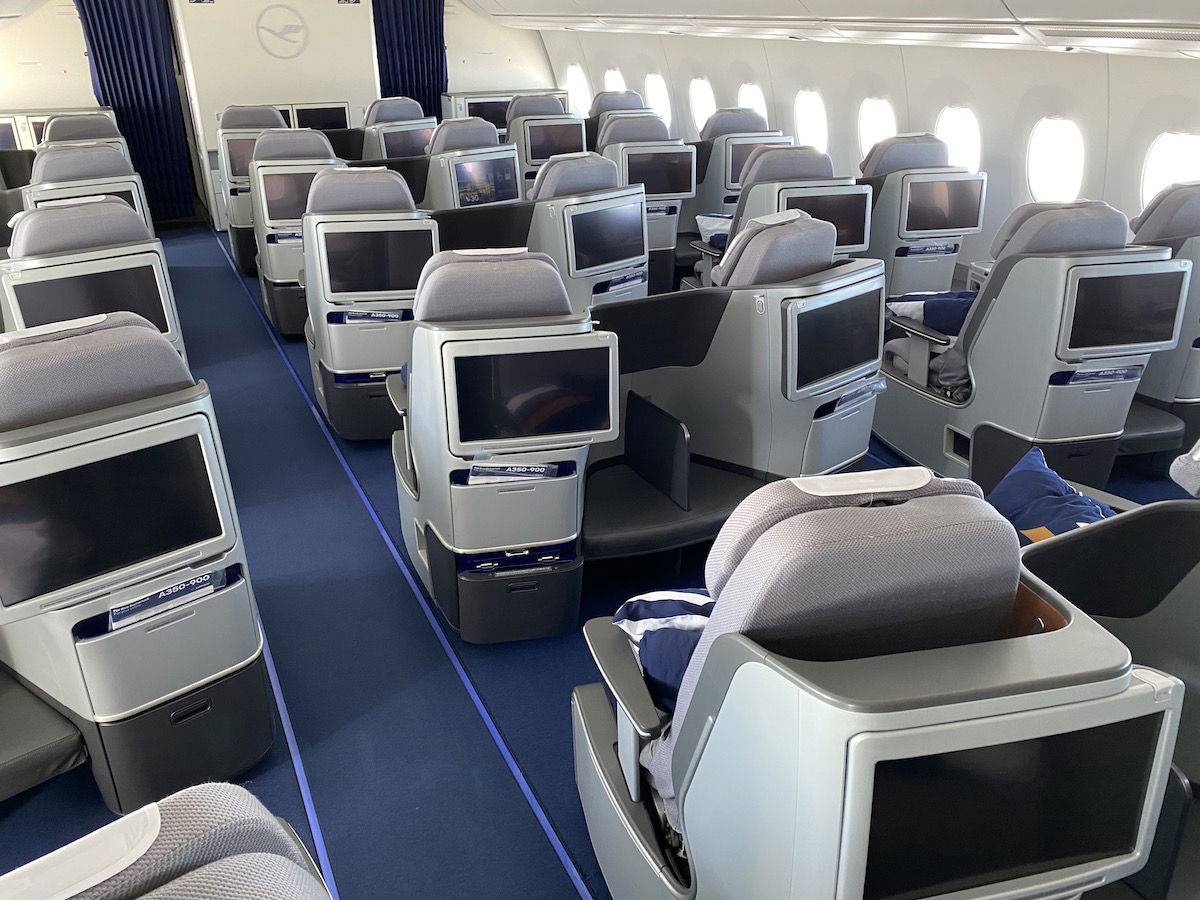 Munich based crews will be operating these Frankfurt A350 flights
What does this mean for passengers?
There are some fairly significant implications here for passengers:
With Lufthansa downgrading Chicago and Los Angeles routes from 747-8s to A350-900s, it means that there will be no more first class to the US for the entire winter schedule
In business class, premium economy, and economy, the experience is roughly comparable
For the Tokyo Haneda flight, the A350-900 has the benefit of being a bit wider, quieter, and more modern than the A340-300, but otherwise the types of products available onboard are similar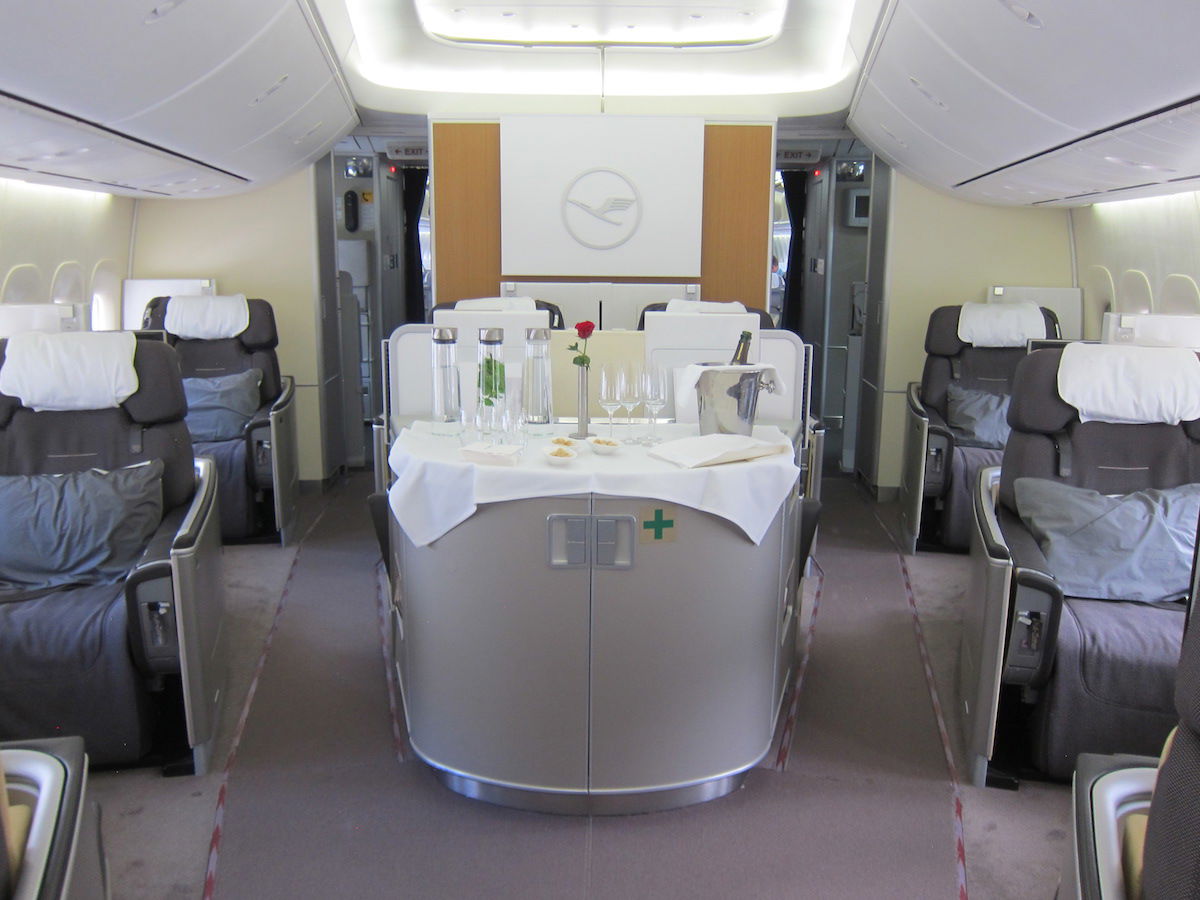 Lufthansa won't offer first class to the US in winter
Bottom line
Lufthansa will be basing four A350s out of Frankfurt for the winter schedule, which will be used for flights to Chicago, Los Angeles, and Tokyo. The biggest implications here are for US flights, as this spells the end of Lufthansa first class to the US for the winter season.
I certainly can't blame Lufthansa for this decision, since presumably the carrier's forecast for these routes is grim for the winter. I'll be curious to see if this A350 assignment is temporary, or if we eventually see A350s based in Frankfurt permanently.
What do you make of Lufthansa basing A350s out of Frankfurt?