Here's something airplane related that's totally random, but kind of cool.
The Bateleurs is a non-profit company in South Africa that recently transported some Kalahari lions, which are known for being the largest lions in Africa. Three of them were recently flown from Khamab Kalahari Reserve to Mabula Game Reserve, with the intent of increasing genetic diversity and reducing population sub-division across lion populations.
The lions each weighed roughly 200kg, and together the three of them were flown on a Pilatus PC-12 between the two reserves. In addition to the pilots, there was also a doctor in the cabin to monitor the animals.
Here are some pictures of the lions being loaded onto the plane: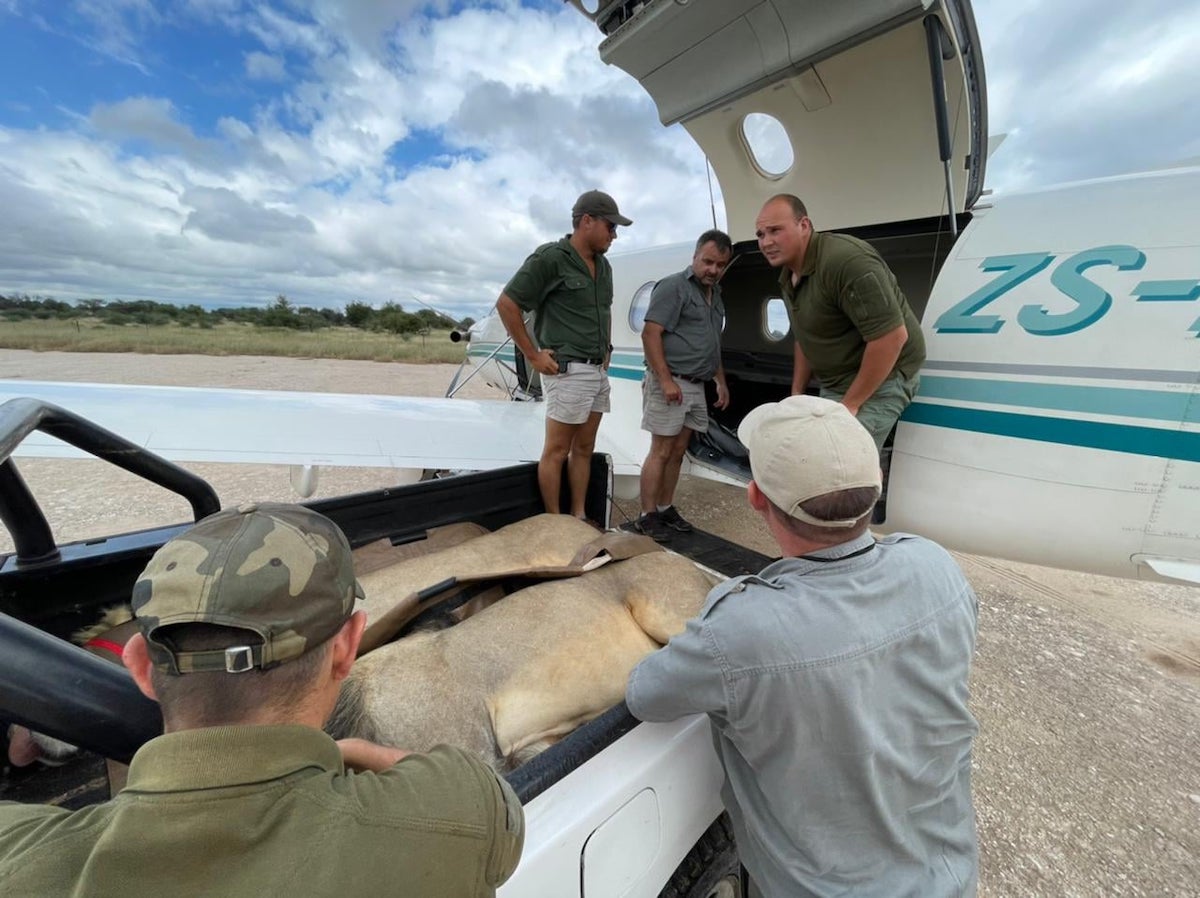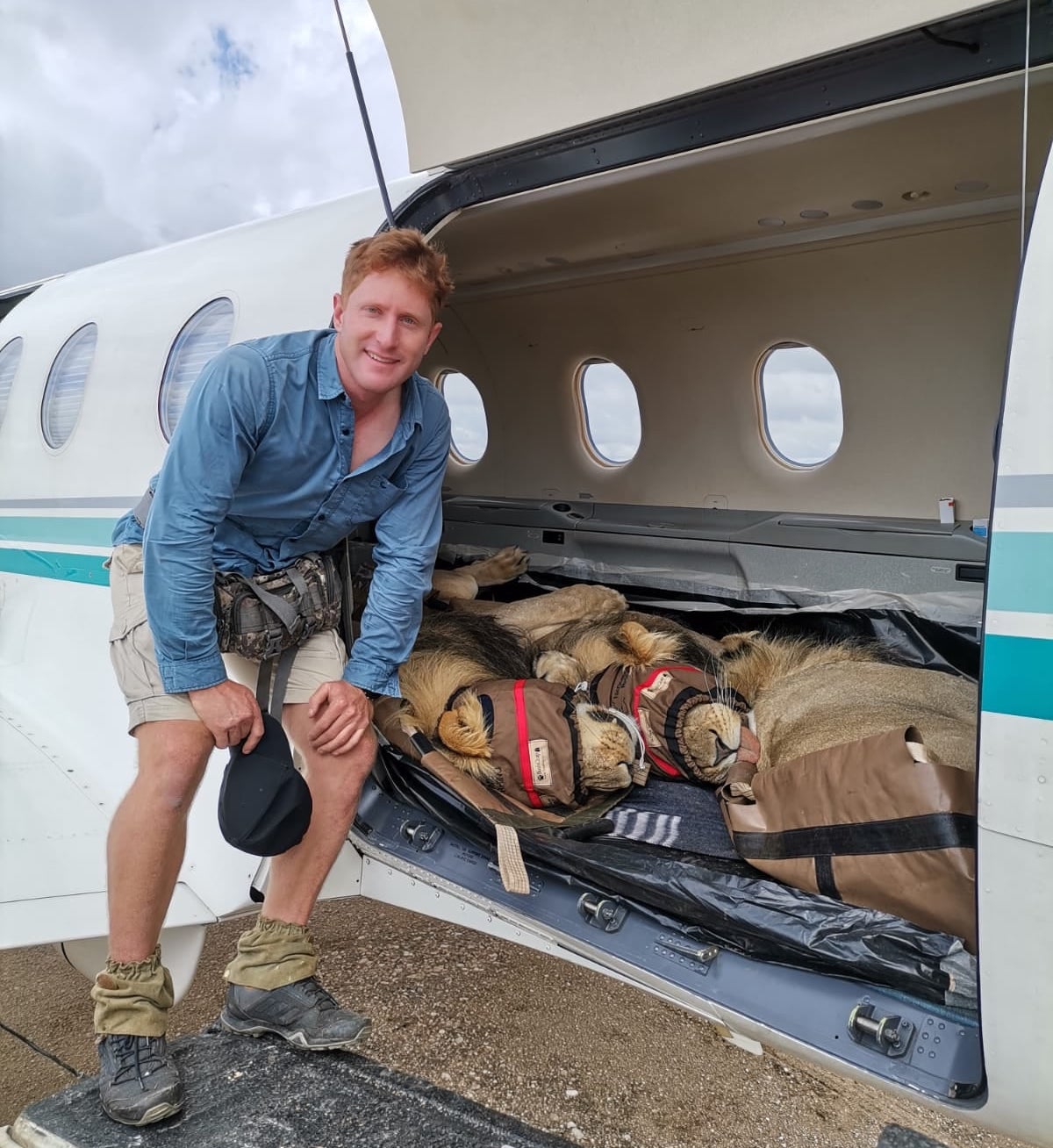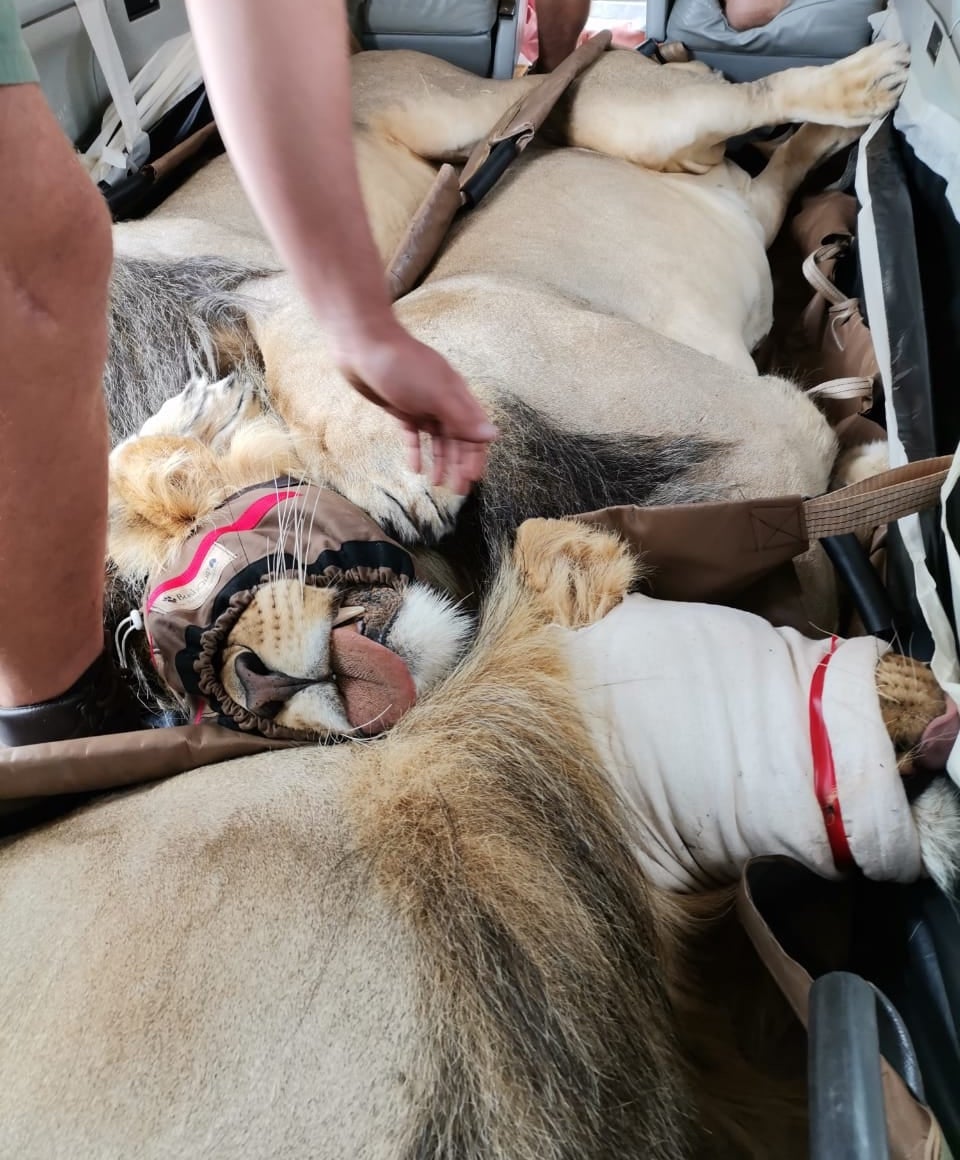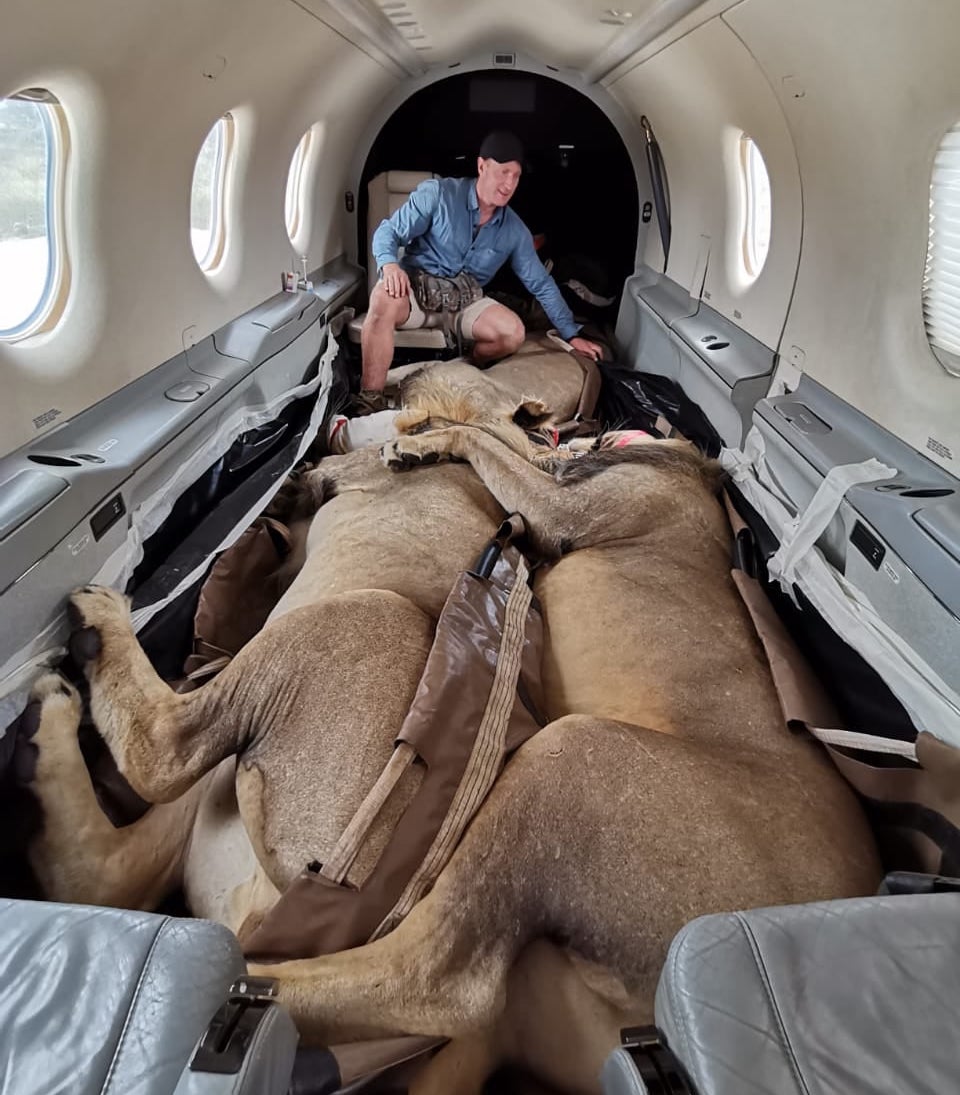 Obviously I'm no expert on the transport of lions, or on the benefit of transferring lions between reserves, for that matter:
While this doesn't look particularly comfortable, it ultimately seems like they're trying their best with a very difficult situation, and it's cool to see how stuff like this is done
I'm also not sure how necessary this whole relocation process is, and whether it's truly for the benefit of the lions, or if tourism is a motivating factor
I did love the safari I went on in South Africa a couple of years ago, including my flight on a Pilatus PC-12.