Hello from Easter Island! After flying LATAM from Mexico City to Santiago, we connected after a few hours from Santiago to Easter Island. While I was looking forward to visiting Easter Island, the flight itself was something I was excited about as well.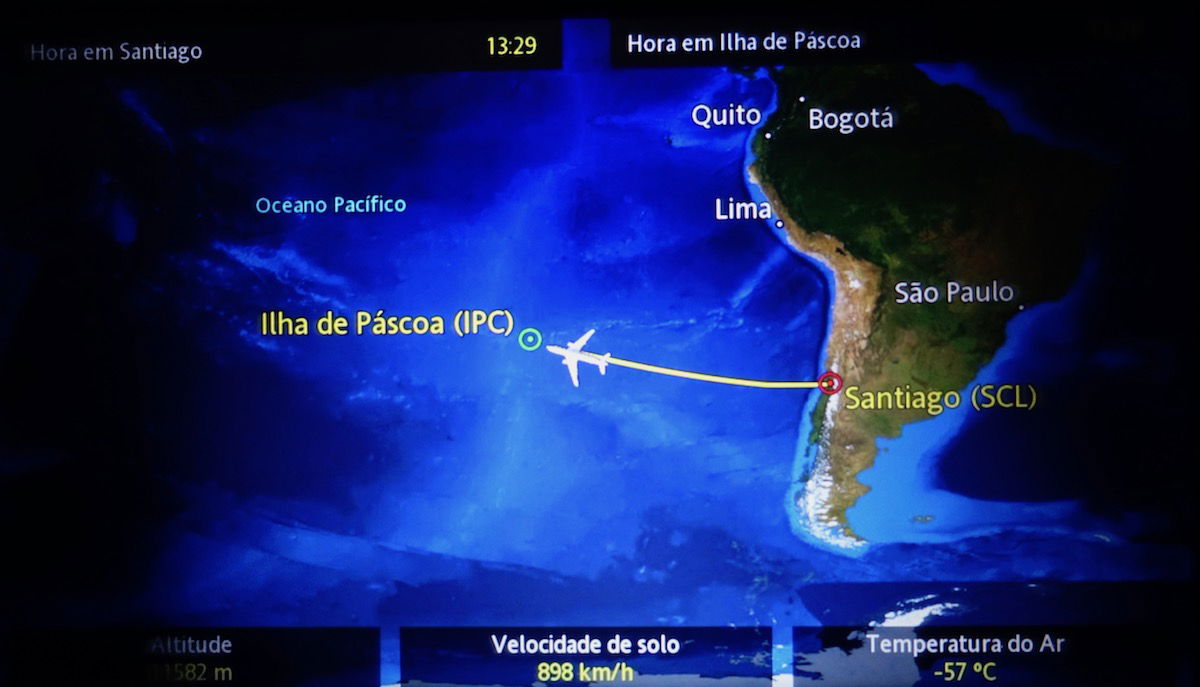 Easter Island is the most remote inhabited island on earth, and that means there are some interesting aspects to the airport. For example, Easter Island is a designated emergency landing option for the space shuttle.
Furthermore, there can only be one plane flying towards Easter Island at any given time (at least beyond the "point of no return"), since there are no diversion airports. That means only one plane at a time can be over halfway between their origin and Easter Island.
Lastly, while most of the flights to Easter Island are out of Santiago, I'm fascinated by the route that LATAM operates between Easter Island and Tahiti. LATAM flies from Santiago to Tahiti, but the flight stops in Easter Island, as it's about halfway. How cool.
So, how was the flight itself? It was operated by a 787-9, rather than the 787-8 we had on the previous flight, so business class was a bit different. It still had 30 seats, but they were all in a single cabin with different finishes than on the 787-8.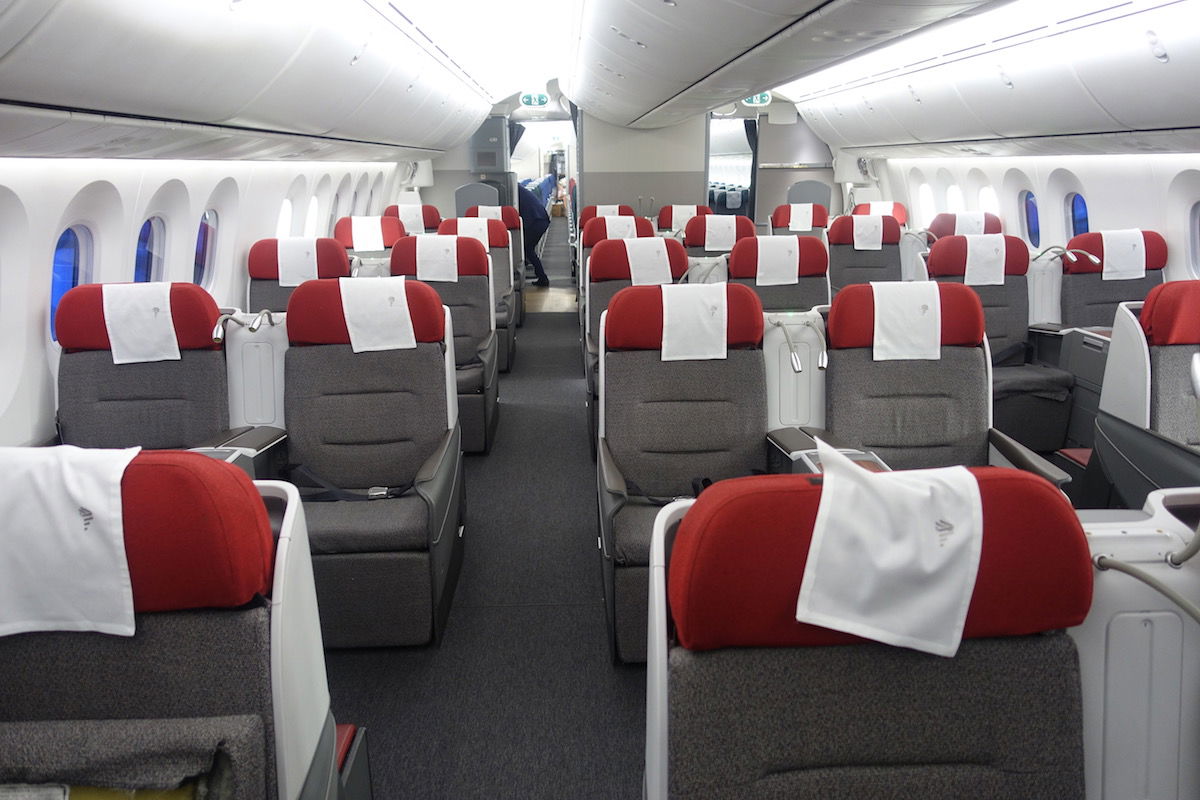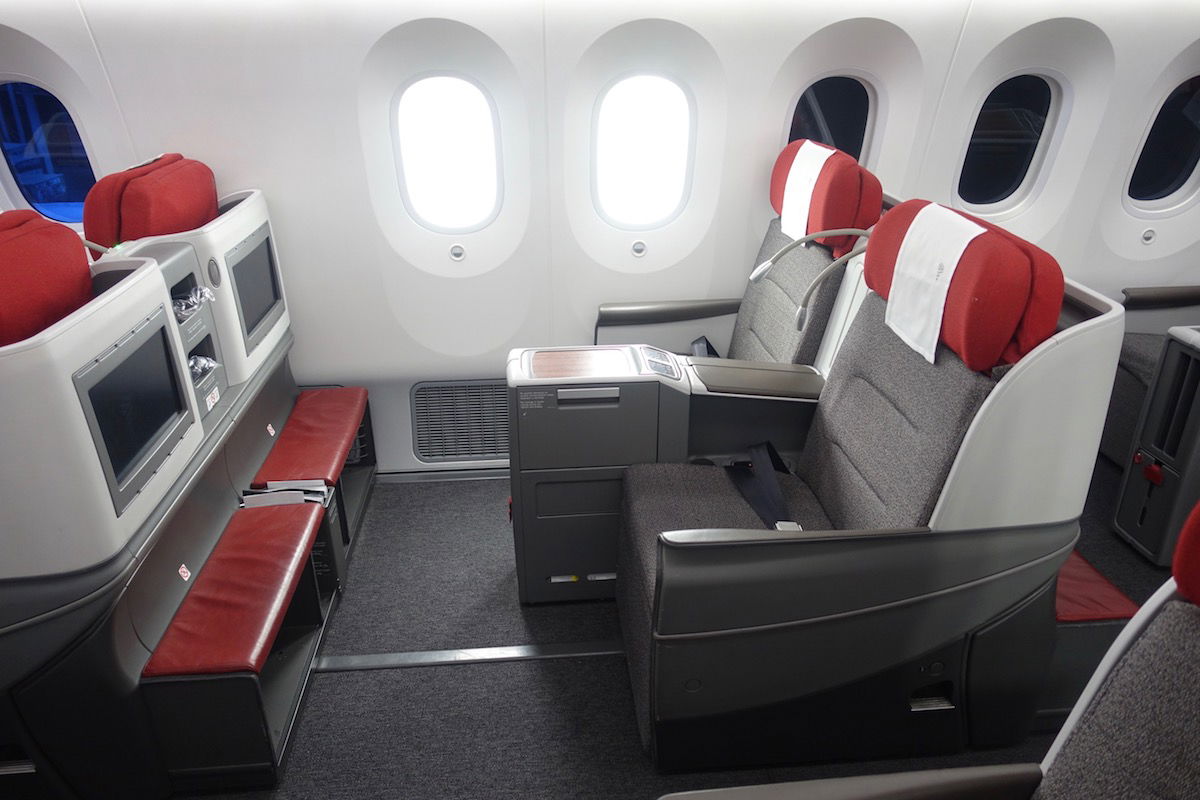 I was happy to see that they had the same incredible pillows & blankets they had on the previous flight, even though this was just a 4hr30min flight that was (technically) domestic.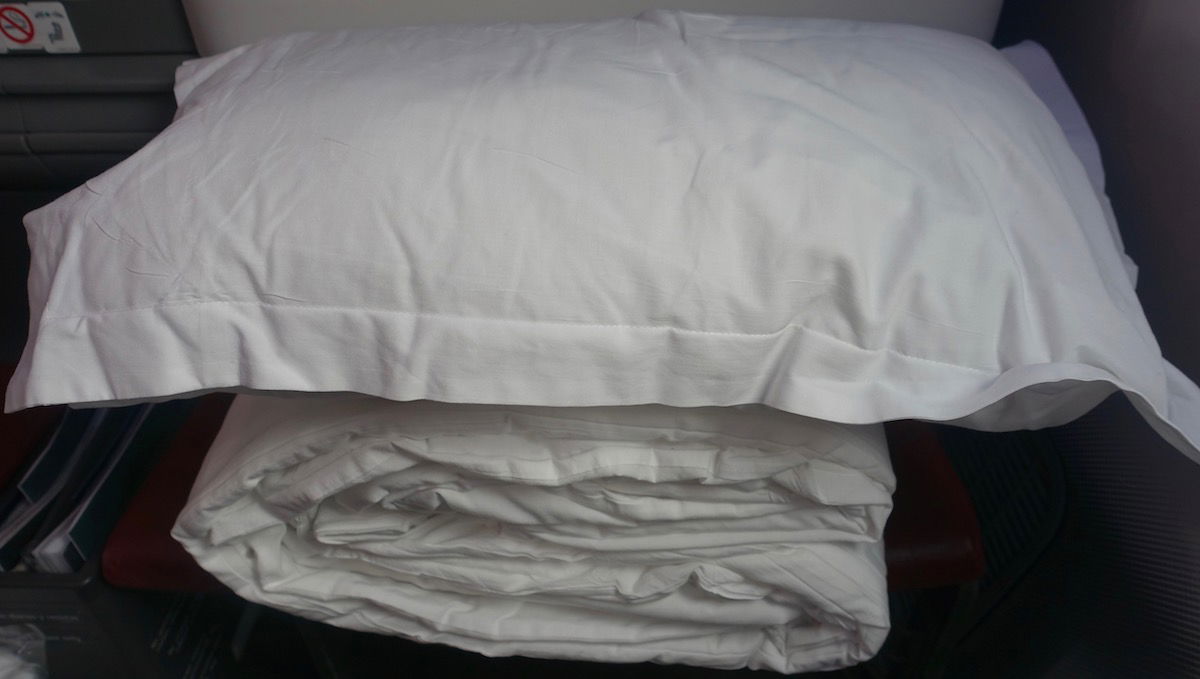 There was also an amenity kit, though it wasn't as nice as the one on the previous flight. Rather it was just a bunch of things wrapped in a shoebag.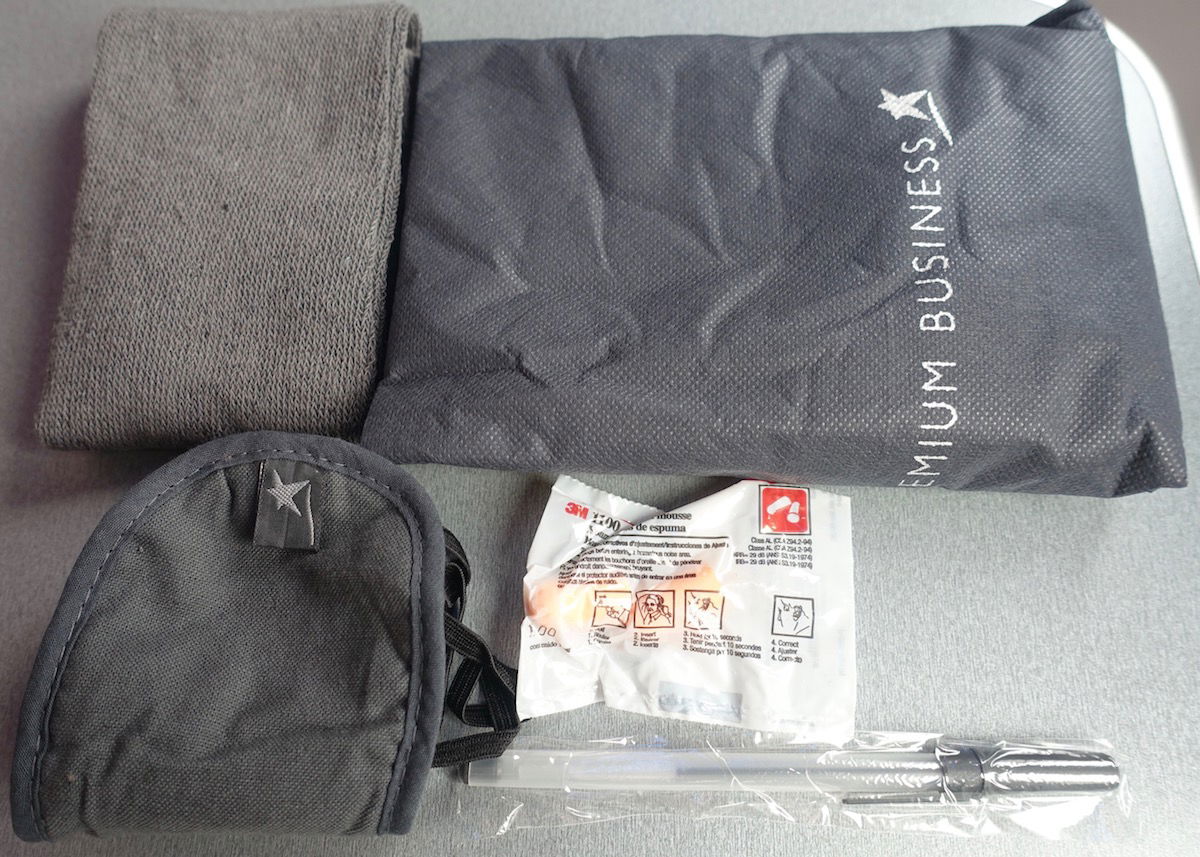 I've heard several complaints over the years about the service on this flight, and how it's incredibly disappointing in terms of what they serve. I see where people are coming from, but personally I didn't think it was that bad.
The breakfast choices on the flight were between an omelet and a cheese & ham plate. While the breakfast wasn't huge and everything was served on one tray, I didn't think it was an unreasonable amount of food for a 4hr30min flight. It might have been nice if they had some snack mix or something before landing, but I certainly didn't find it to be bad.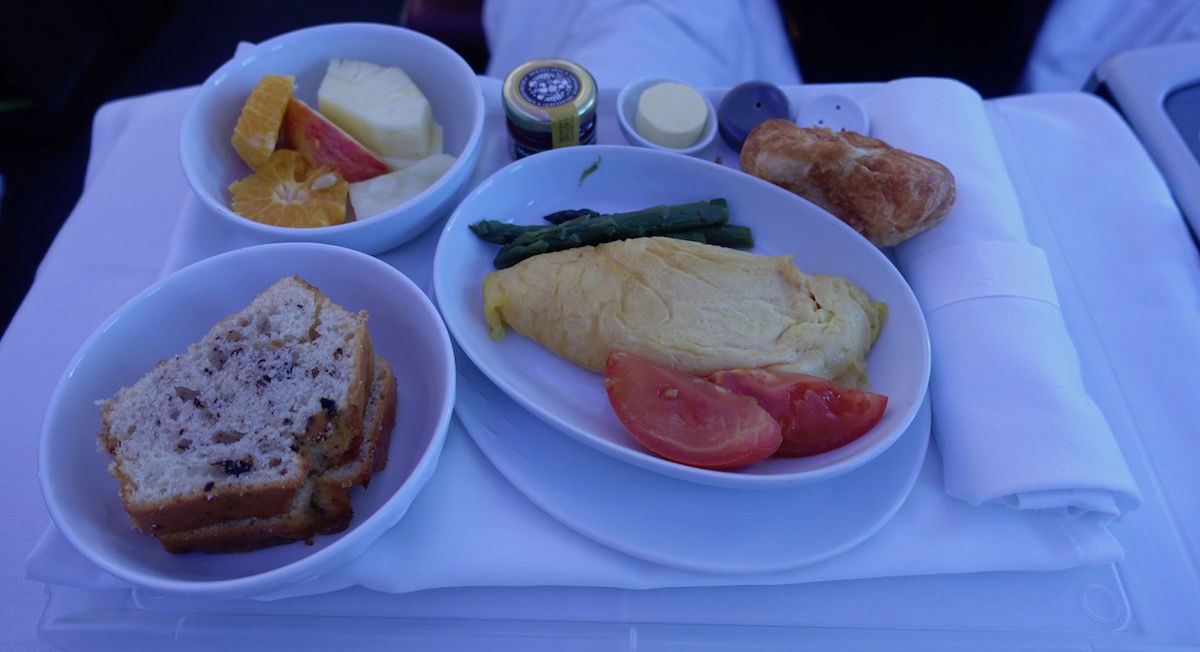 Given how tiny Easter Island is, the interesting thing is that you don't see any land until you're a few seconds from touching down.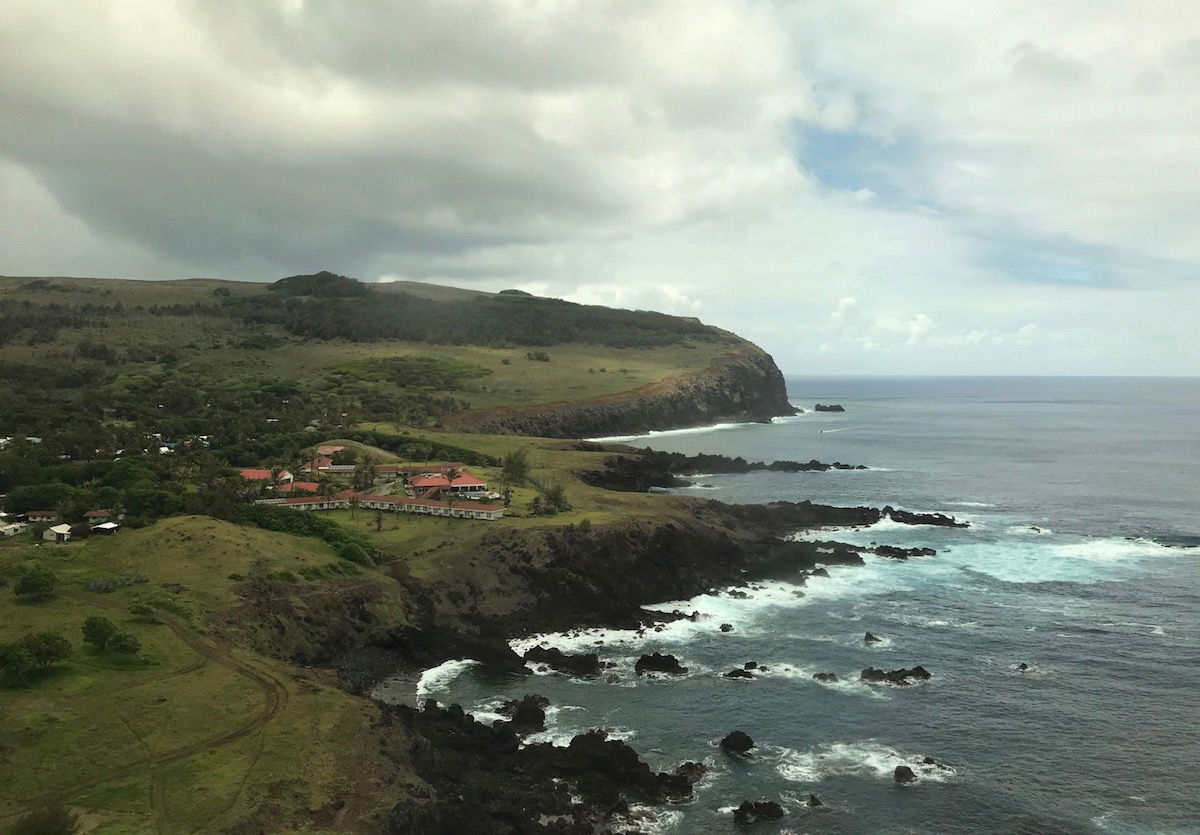 We landed and then had to back taxi to get to our arrival stand.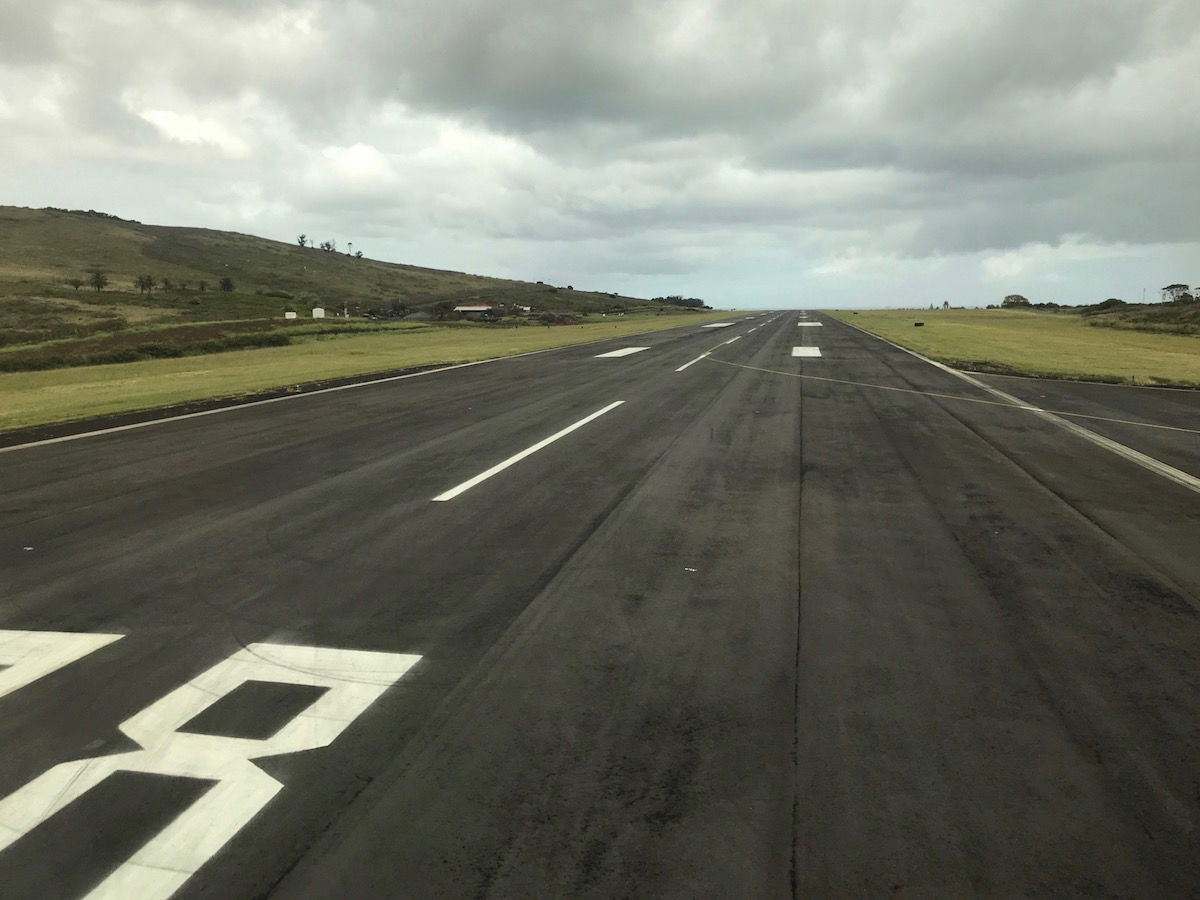 There's nothing quite like getting to walk on the tarmac next to a heavy at a super remote and tropical airport.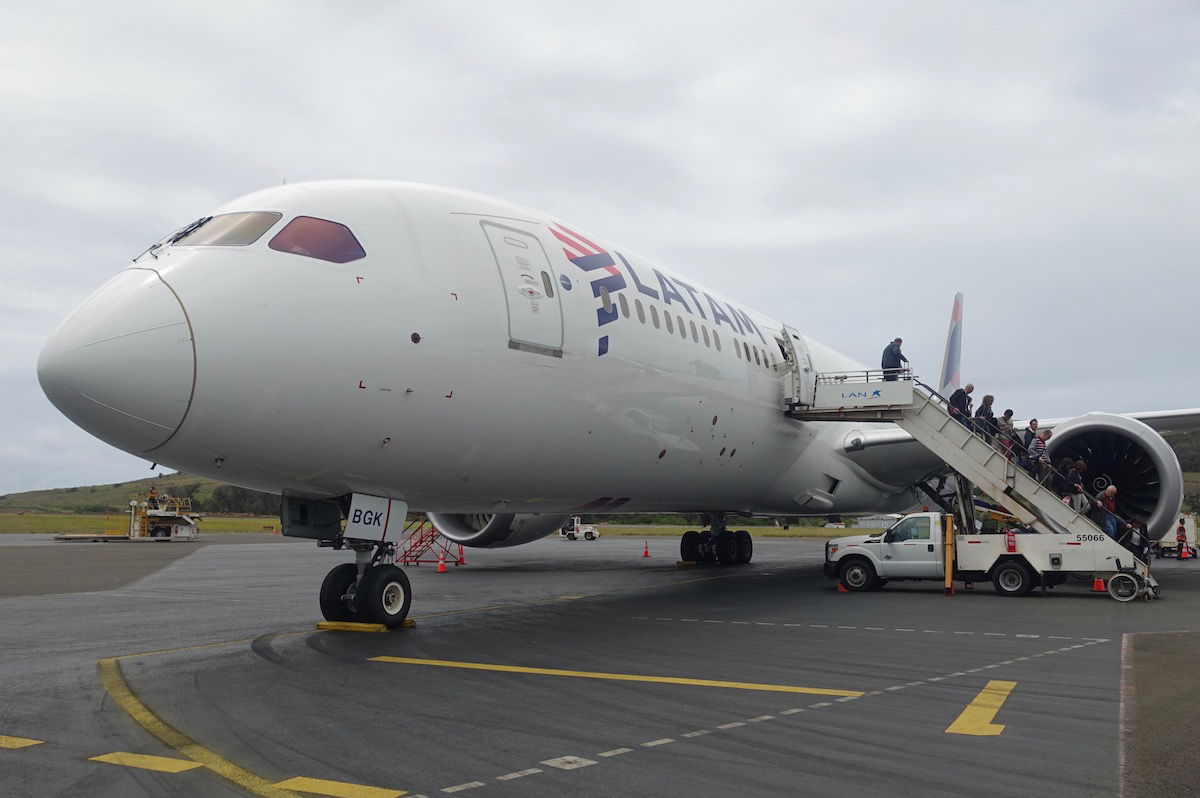 And while I doubt the airport has any great lounges to enjoy when we depart, it's super charming.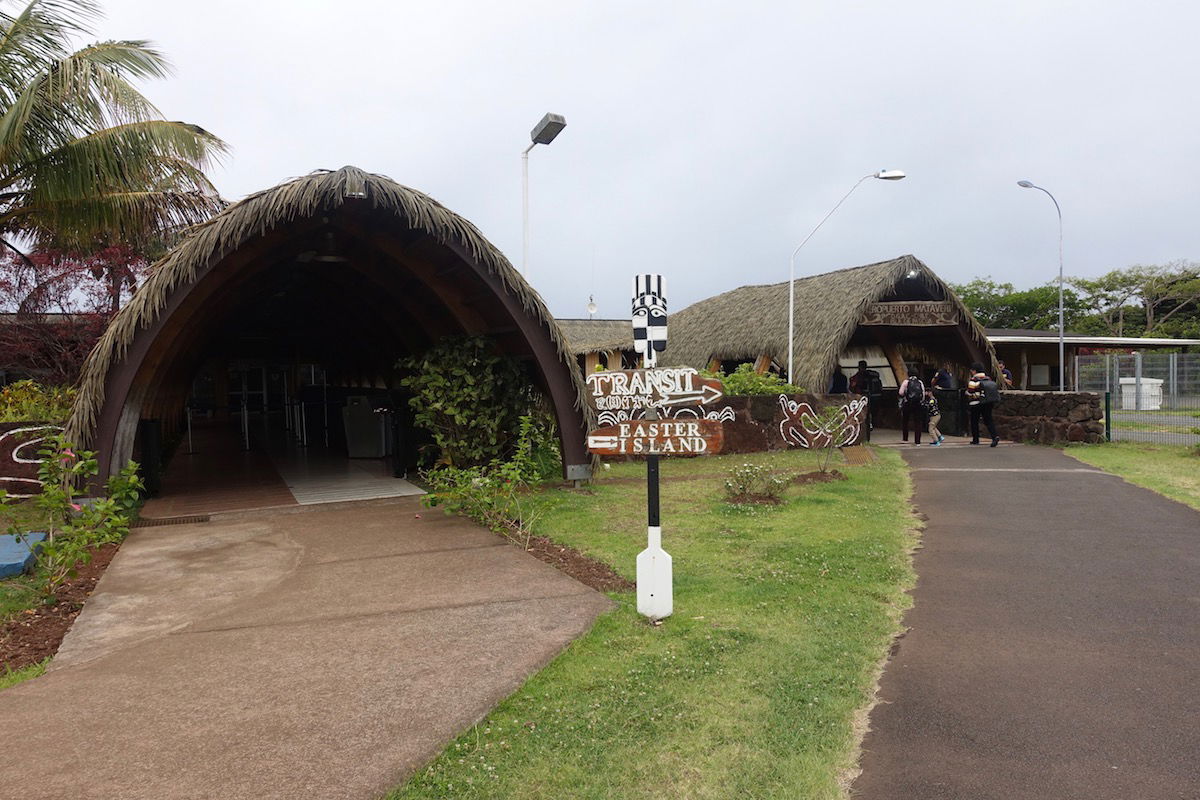 What a fun flight, and I'm so excited to be here!