Kuwait Airways is a quirky airline, and they've been going great lengths to modernize their fleet in the past few years. The airline has taken delivery of new 777-300ERs and A330-200s, and in the next couple of years will start taking delivery of A320neos, A330-800neos, and A350-900s.
Not only is this allowing Kuwait Airways to significantly expand their route network, but it also means that they'll soon have one of the youngest fleets in the sky.
However, some of their product decisions have confused me. For example, Kuwait Airways took delivery of all 10 of their 777s between 2016 and 2017, so these are new planes, and they also use these planes for some really long flights, like Kuwait to New York.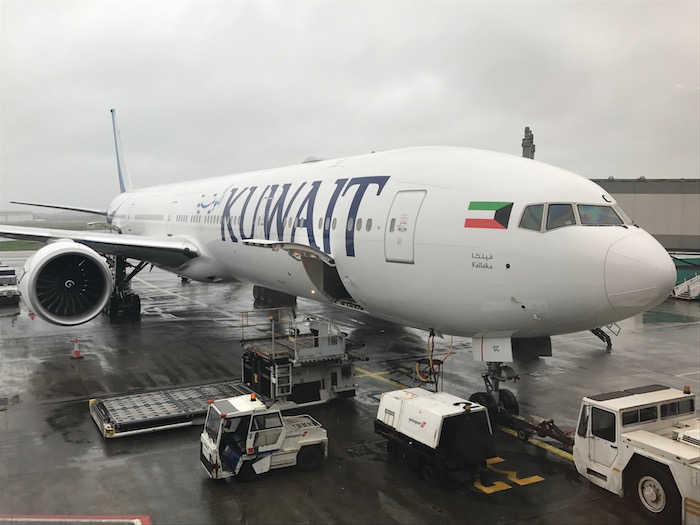 Kuwait Airways 777-300ER
Despite that, the airline decided to install B/E Aerospace Diamond seats on these planes, which sure aren't impressive for the kinds of journeys they'll be operating.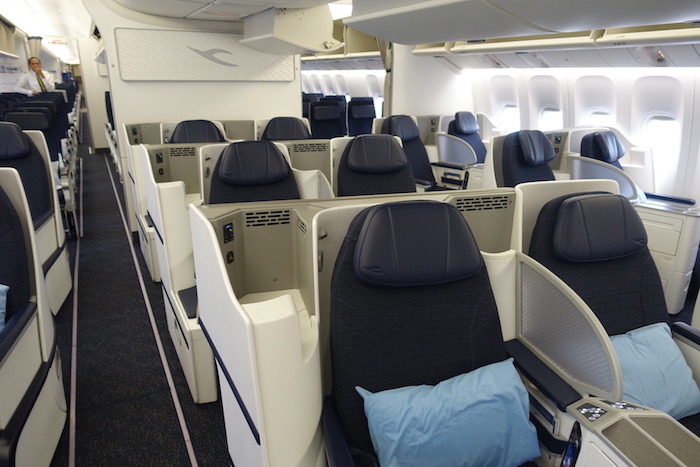 Kuwait Airways business class 777-300ER
That's why it's interesting to note that the airline will finally be introducing a more impressive business class product. Kuwait Airways will be installing B/E Aerospace Super Diamond seats on their A330-800neos, as they'll take delivery of eight of those planes in 2020.
Kuwait Airways A330-800neo
Kuwait Airways joins over 20 other airlines in offering this seat. These reverse herringbone seats are in a 1-2-1 configuration, meaning there's direct aisle access from every seat. There will be 32 business class seats on these planes, and they'll feature 78″ of pitch.
B/E Aerospace Super Diamond seats on Royal Air Maroc

B/E Aerospace Super Diamond seats on Royal Air Maroc
This will represent a significant product upgrade for the airline, so I look forward to these planes entering service with Kuwait Airways.
It's interesting to note that Kuwait Airways has five A330-200s, which they took delivery of in 2015. On these planes they installed reverse herringbone seats in first class, while they installed angled seats in business class.
So Kuwait Airways' A330-800neo business class will offer a better product than Kuwait Airways' A330-200 first class.
Bottom line
It's great to see Kuwait Airways finally introduce a business class product with direct aisle access from every seat. It's just strange to me that they decided to wait so long to do so, rather than installing these seats on their 777-300ERs, which operate their longest flights.
(Tip of the hat to Economy Class & Beyond)