Airlines put a lot of effort into creating memorable safety videos nowadays, not just as a way of encouraging people to pay attention to safety, but also as a way of marketing themselves.
Air New Zealand's safety videos are almost a viral marketing technique, as they release a new one every three months, and they're typically watched by millions of people not even flying with them. You know you did a good job when you can get people to watch a safety video on a plane. You know you did an amazing job when you can get people to watch a safety video off a plane. 😉
Anyway, KLM just came out with a new safety video, which takes place in a royal delft pottery (fitting, as KLM gives out delft houses at the end of every flight in longhaul business class, as I received when flying them from Amsterdam to Chicago).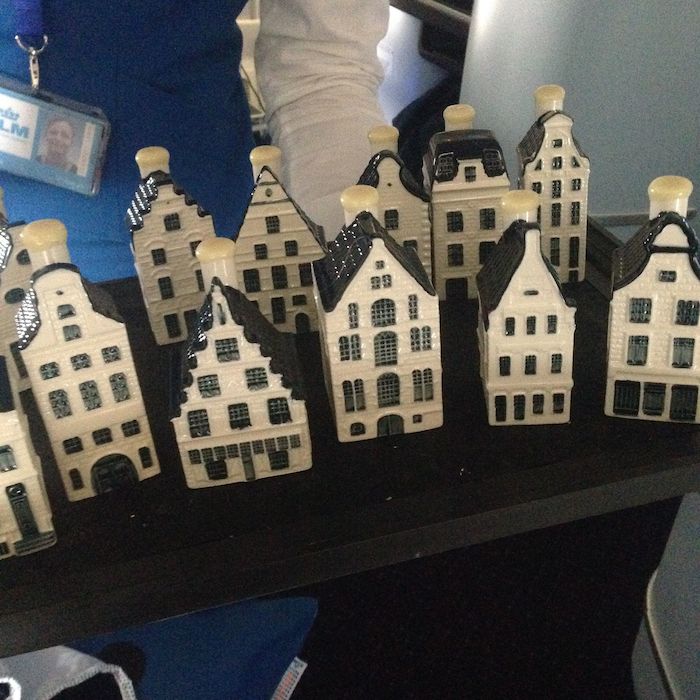 The video is simple and takes place entirely on tiles. Here's KLM's new safety video:
While I like how it's traditional and very "KLM," why the hell are the tiles shaking?!? After watching that whole thing and focusing on the tiles I feel like I just had breakfast at an all you-can-eat "brownie" bakery in Amsterdam!
In terms of the content itself, it's interesting that they specifically say "if you lose your electronic device in your seat, please do not adjust your seat, and call a crew member." That's a logical recommendation given how many phones are crushed in airplane seats, though it's the first time I've seen an airline explicitly say that in a safety video.
What do you make of KLM's new safety video? Anyone as annoyed by the shaking tiles as I am?