KLM has recently opened a restaurant in their new flagship lounge in Amsterdam, though if you want to eat there you'll be expected to pay. Interesting…
Business class lounges are improving
Globally business class lounges are nicely improving. A la carte dining in business class lounges used to be incredibly rare, though it's becoming more mainstream.
For example, United Polaris Lounges feature a la carte dining, and I've found the food to be quite good. Polaris Lounges are open to business class passengers on United and their Star Alliance partners.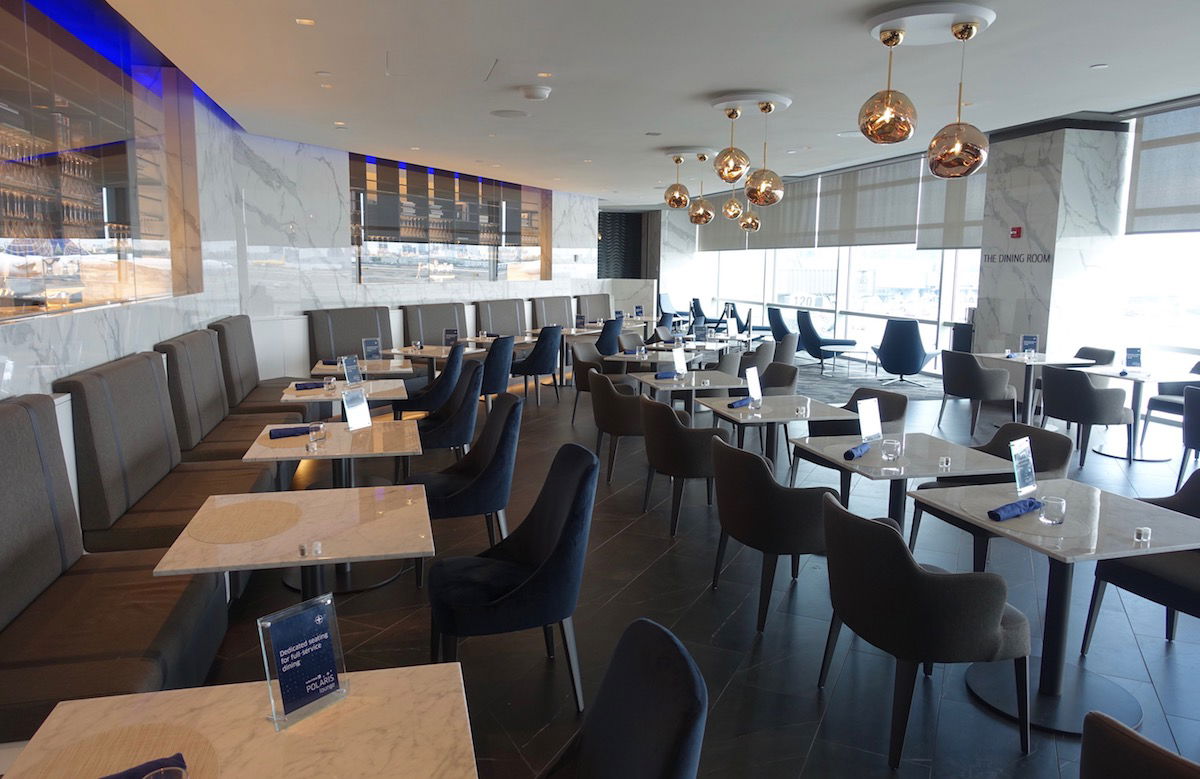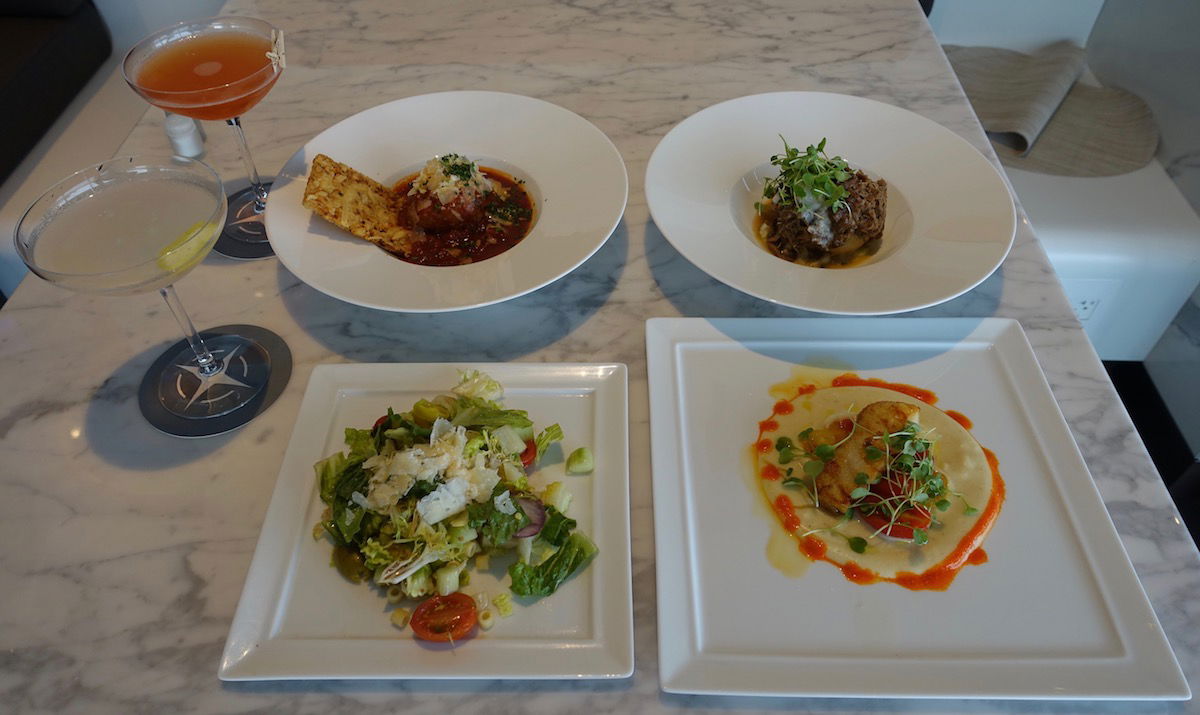 I'd say the best a la carte dining experience you'll find in a business class lounge is in Air Canada's Signature Suite in Toronto, which feels a lot like a nice restaurant. While Air Canada doesn't charge passengers to eat there, there's a catch — it's only open to those who booked business class tickets with cash, and not to those who booked award tickets or upgraded.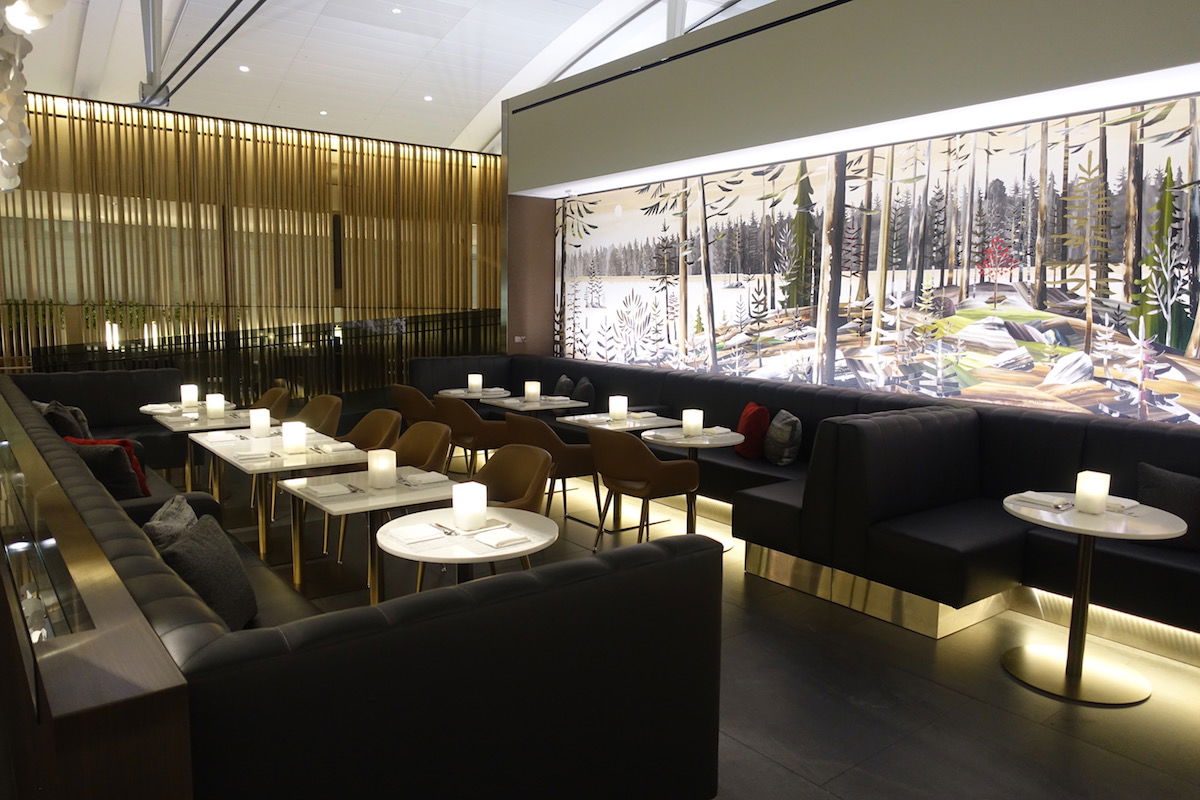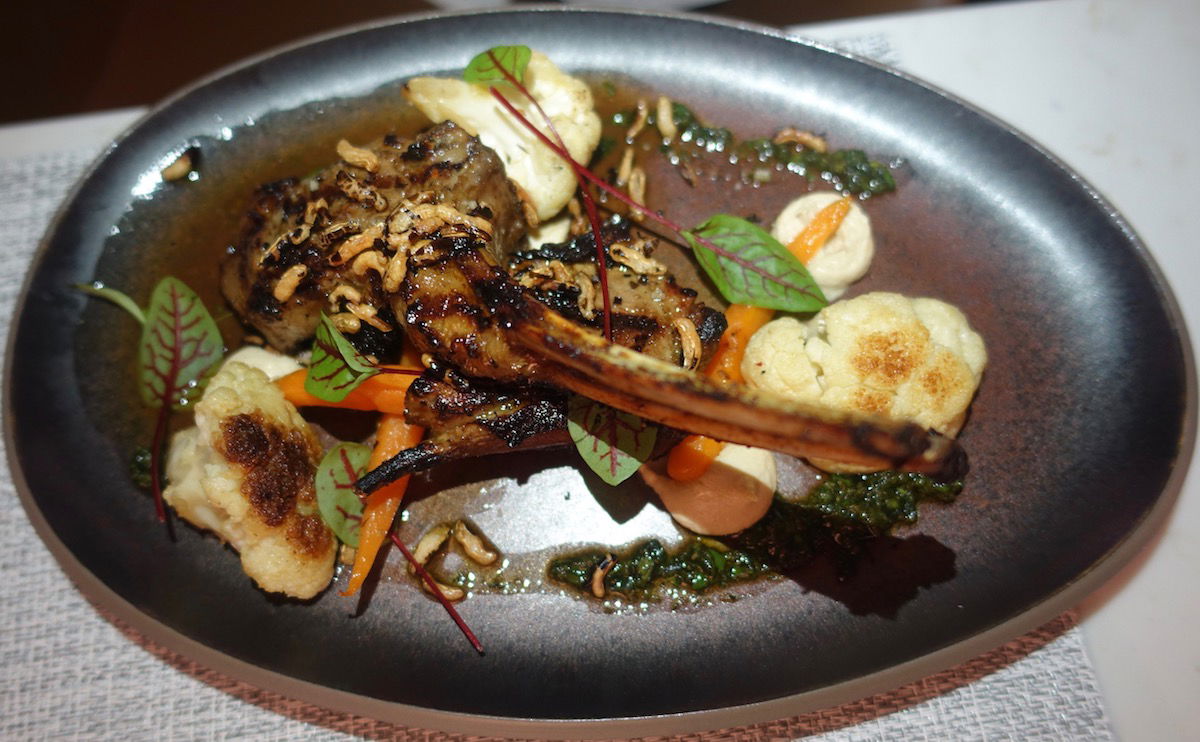 KLM Blue Restaurant Amsterdam
This brings us to KLM's new concept. This year KLM has opened their new Crown Lounge in Amsterdam, which will be their biggest and best lounge yet, once complete. The lounge is open to both SkyTeam business class as well as SkyTeam Elite Plus passengers.
The lounge is huge, and overall has great design. They've been opening the lounge in stages — as of now most of the lounge is open, and it's expected that the lounge will be fully operational this fall.
Well, in the past few weeks Blue Restaurant has opened in the KLM Crown Lounge, which is a paid restaurant within the lounge. Michelin-starred chef Joris Bijdendijk is behind the concept.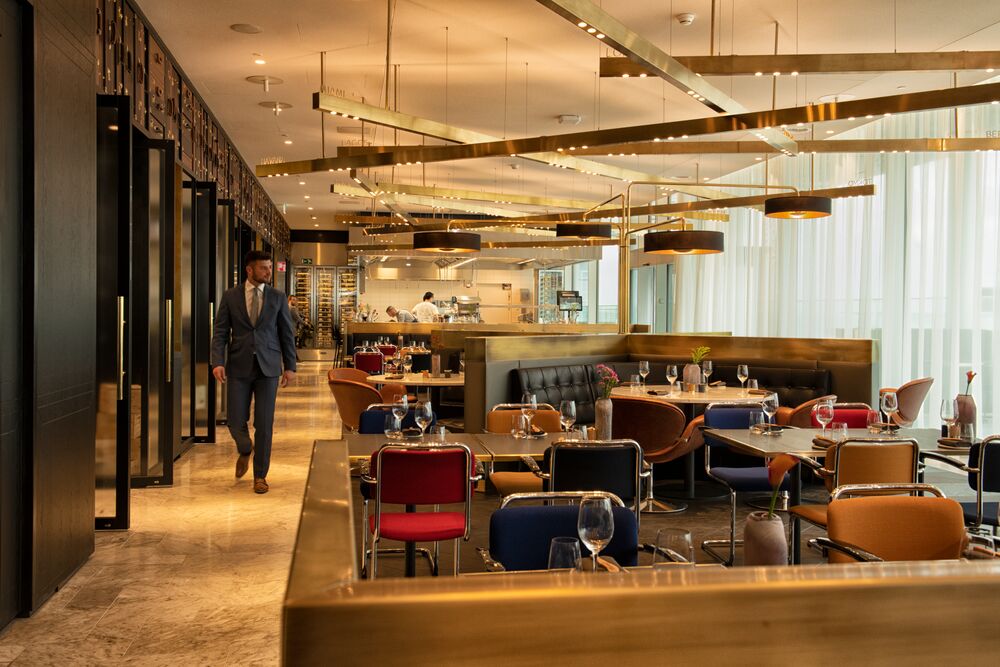 The restaurant is located on the second floor of the lounge, and is open daily from 7AM until 10PM. Eligible passengers can make reservations in advance, though you can only visit the restaurant if you'd otherwise have lounge access.
Here's how the restaurant is described:
"Blue" restaurant and bar features the best The Netherlands has to offer in taste and hospitality, suited for everyone and guarded by KLM's highest standards. Choose for a casual setting in the restaurant area, gather around the coveted Chef's Table in the kitchen or retreat in one of the private dining rooms for a more intimate get-together or business meeting. Need some fresh air? Looming over Schiphol's many airstrips, the large terrace outside offers a stunning view and a peaceful place, away from the hustle and bustle of the terminal. It's the perfect spot to while away an afternoon or evening.

Of course, no visit to the Netherlands is complete without a tasty chunk of cheese. Complete your dinner with a visit to our unique cheese room and try the original Dutch cheeses. And while you're at it, hop into the beverage room for the best Dutch liquors and wines or a non-alcoholic drink. Your taste buds will thank you.
KLM Blue Restaurant menu
So, how much will dining at this restaurant cost you? It's not cheap. Here's the menu: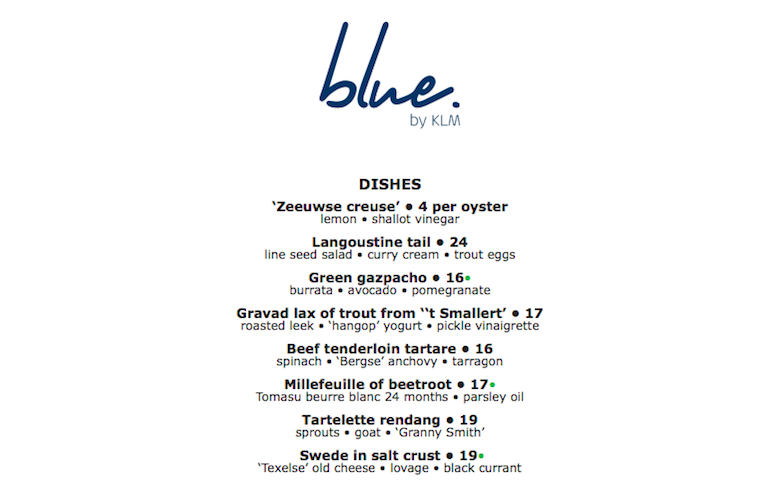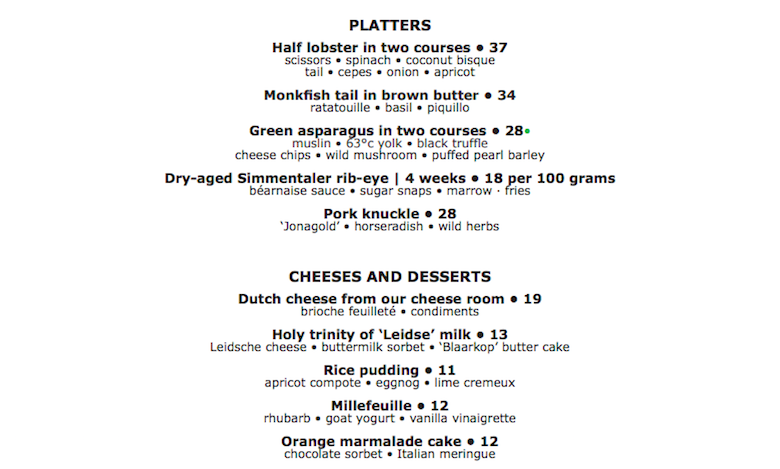 My take on KLM's paid restaurant
Not specific to this concept, but I like when airlines get creative and try something new.
More specific to this concept, an airline charging for food in their most premium lounge leaves a bad taste in my mouth, and sets a bad precedent.
But to be perfectly honest, I'm not actually sure I'm totally against this?
KLM isn't making the food they offer for free any worse, and I don't think there's any risk of that, because they're going really upmarket with this restaurant concept
Realistically I don't think they'd offer a la carte dining to everyone; we could have a whole conversation about whether or not they should, but I feel confident that it's not like they were trying to decide between paid or complimentary a la carte dining (that's for competitive reasons — it's not something British Airways, Lufthansa, Swiss, Air France, etc., offer)
In general I'm not opposed to airlines giving passengers options to make their experience better, assuming it doesn't take anything away
While I'd of course much rather see complimentary a la carte dining, it seems like they're trying to create a top notch airport restaurant in the lounge, and I think there will be enough interest to make this work. This lounge tends to get really busy during peak hours, so if nothing else this space will be a nice escape.
The pricing is quite steep, though.
What do you make of Blue Restaurant? Would you consider dining there? Are you happy to have the option, or unhappy about the precedent it sets?