Last week an Airbus A321 belonging to Russian charter airline Metrojet crashed shortly after takeoff from Sharm el-Sheikh, Egypt. Tragically all 224 people aboard were killed, and the exact cause of the accident remains under investigation.
Many are speculating that the plane may have had a bomb aboard, and it seems like that's at least somewhat of a credible theory, as airlines are taking drastic security measures as a result of this crash.
KLM has just issued what must be one of the more unique travel advisories I've ever seen, as KLM will not be allowing any checked bags on their flight from Cairo to Amsterdam tomorrow:
KLM is currently informing passengers in Cairo that traveling with KL554 Cairo-Amsterdam on November 6, will be allowed if traveling with handluggage only.

Based on national and international information and out of precaution KLM will not allow checkin luggage.

There are no restrictions regarding flying to and from the airport of Cairo. Flight KL553 will be executed according to flight schedule. KLM offers passengers the opportunity to rebook their trip and travel with another airline if opportunities are available.

KLM is monitoring the situation closely.
For what it's worth, this route is operated by a KLM Boeing 777, and the flight is scheduled to depart at 4:05AM. That means this advisory was issued under six hours before the flight is scheduled to depart.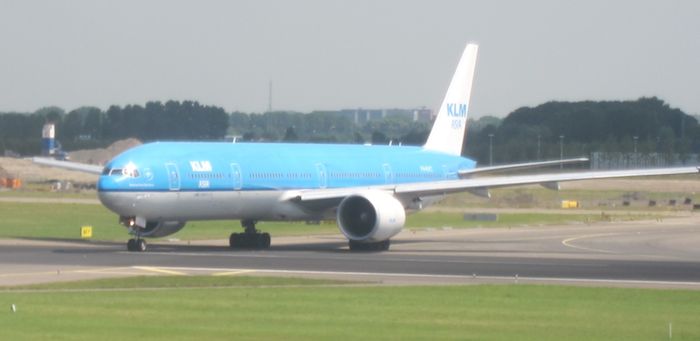 This is fascinating on many levels, as clearly KLM has access to some information we don't:
Is there a reason this restriction applies just to the flight on November 6, and not the flight a day after (announcing this in advance would help people plan better)?
Is there not a way bags could be screened extra thoroughly, or do they not trust the ground agents to do that? Maybe they're concerned it could be an "inside job" from someone at the airport?
I haven't yet seen a similar precaution adopted by other airlines, so is KLM just being extra cautious, or do they have reason to believe that specific flight is in danger?
If they don't feel safe with checked luggage, do they really feel safe operating at all? Having been through security many times at Cairo Airport, I can't say that I felt it was the most "thorough" process…
Big picture these sure are scary times we live in! It'll be interesting to see what unfolds here, and if other airlines adopt a similar policy.
What do you make of KLM's restriction on checked baggage?