I'm not someone who typically struggles with jetlag too badly. In my case that's very different than adjusting to local time, though. As I've explained before, when I travel I always have my day overlap with the US east coast business day, given that it's when I'm busiest. So if I'm in China I'll typically be at my computer from 7PM until 2AM, for example. It sucks, but it's a small price to pay for being able to work from anywhere in the world.
Personally my favorite timezone is 5-6 hours ahead of the US east coast, which includes most European timezones. I love it because I can sleep in (as much as I can — I'm a morning person nowadays), sightsee in the morning, and then start working in the early afternoon. Then I can go to bed at a reasonable hour, and start it all over again. It's pretty ideal for my schedule.
When I landed in South Africa several days ago I realized that it's in the same timezone as much of Western Europe, so it's six hours ahead of the US East Coast. That makes sense when you think about it, but prior to my visit I hadn't really conceptualized it.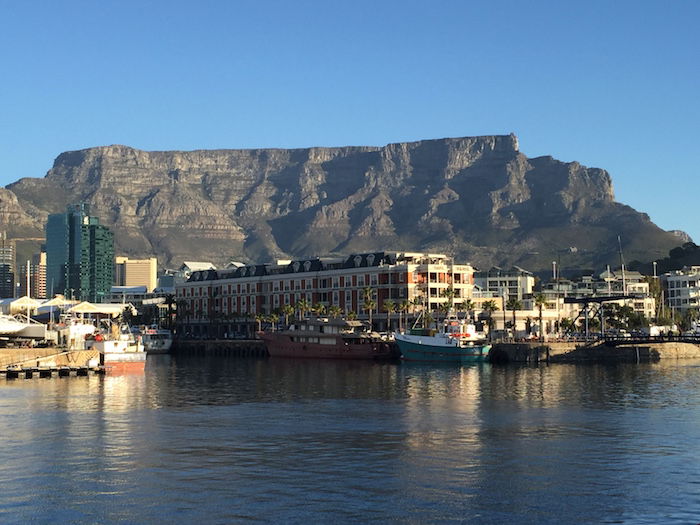 "Yes, I'm in the best timezone in the world, this is going to be a breeze." Or so I thought.
Well, unfortunately this has hands down been my worst trip ever in terms of jetlag. Like I said above, I typically have no issues adjusting to the schedule I want to be on, but that hasn't been the case here.
The first day I arrived, I was proud of myself for staying up all day rather than taking a nap, figuring that would help me adjust. I went to bed at 9PM (just as I would back in the US), and woke up at 2AM. I couldn't go back to sleep. Like, really really couldn't sleep, and I tried hard.
I stayed up until 9AM, and then figured I'd nap a bit in hopes of adjusting. When napping, I find it makes sense to do so in the first half of the day, so it doesn't interfere with sleep at night.
Well, that made things even worse. Ever since I've been sleeping from 10PM until 2AM and then from 8AM until 12PM. No matter how hard I try, I can't break the pattern. Grrrr!

I don't remember the last time I've been this frustrated by being unable to adjust to my preferred time schedule.
Like many things in life, I suspect this is largely mental, given that the first thing I said when I landed was "this is going to be easy, it's the same timezone as Frankfurt."
Do you ever have trips where you just can't adjust to local time?