I think the gold standard of ridesharing partnerships is the one between Uber and Starwood, where members can earn Starpoints for all their Uber rides. It's one of the most straightforward and beneficial ridesharing partnerships, especially since Uber is a service many of us use everyday anyway.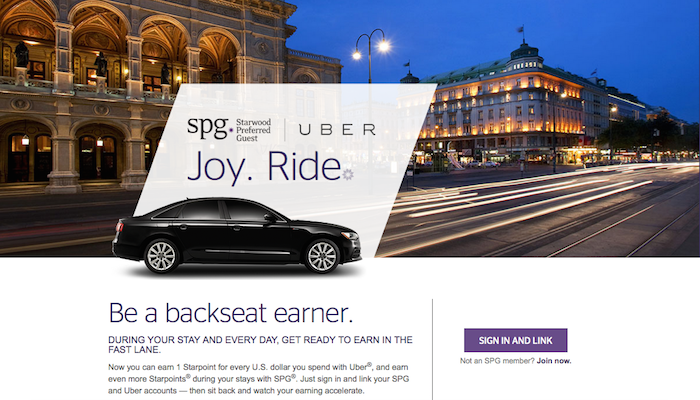 Since then we've seen a few other hotels partner with ridesharing apps in one way or another (including Hilton and IHG), though none have been especially valuable, in my opinion.
Well, Lyft and JetBlue just announced a partnership, and it's worth being aware of, though not really as useful as I would have hoped.
What do you get with the new Lyft and JetBlue partnership?
The new partnership between Lyft and JetBlue includes the following features:
If you're new to Lyft, you can sign-up through JetBlue and receive 750 TrueBlue points or $15 off your first ride, just for taking your first ride with Lyft Classic, Plus, or Premier
Once your accounts are linked, you can earn 30 TrueBlue points for every ride you take to/from the airport, up to 1,200 points per year
TrueBlue points can typically be redeemed for ~1.5 cents each towards the cost of a ticket on JetBlue. That means that if you're signing up for Lyft you'd be better off taking $15 off than getting 750 points, which I value at ~$11.
Furthermore, 30 points per ride is essentially the equivalent of 45 cents of value. If you're taking Lyft to/from an airport then you might as well earn those bonus points.
How do you sign up for the Lyft and JetBlue partnership?
Here's how you can sign-up:
If you already use Lyft:
1. Visit Lyft's Connected Services page and connect your Lyft and TrueBlue accounts.
2. Enter your TrueBlue number and name. Before hitting "connect," double check your number so that points will process correctly.
If you're new to Lyft:
1. Visit the Lyft + TrueBlue page to get started! There are two ways to redeem your TrueBlue welcome bonus! For $15 off your first ride, enter your phone number. If you want to earn 750 TrueBlue points on your first ride, click "Create Your Account." Note: These offers cannot be combined.
2. You will receive an SMS with a link to download Lyft from the App Store. Download the app and set up an account.
3. After your account is set up, it's time to link your TrueBlue and Lyft accounts. If you elected for $15 off your first ride, you will see an in-app note directing you to Lyft's Connected Services page.
4. Enter your phone number and tap "Log in."
5. You'll receive a verification code. Enter the code and tap "Submit".
New designated Lyft area at JFK Terminal 5
Per Lyft's blog, it seems that they're adding a new pick-up and drop-off area at JFK's Terminal 5:
Lyft will transform Terminal 5 at New York City's JFK airport with a designated pickup and drop-off area, offering unparalleled convenience and delight for travelers, whether arriving or departing.
Bottom line
In practice this partnership will earn you 30 TrueBlue points per airport trip, for up to 40 trips per year. That's certainly better than nothing and you might as well register, but even with 40 airport trips per year you're looking at a maximum upside of ~$18 per year. Registering only takes a minute, though I certainly wouldn't change which ridesharing service I use as a result of this new partnership.
Is anyone excited about this new partnership between JetBlue and Lyft?