In many ways, Starwood has been the industry leader when it comes to launching partnerships with other travel providers, for the purpose of benefitting frequent users of both companies. This sort of cross-loyalty marketing is brilliant, whereby you're giving members an incentive to not just be loyal to your brand, but also your partners' brands (hopefully that works both ways).
In early 2013 Crossover Rewards was launched, whereby SPG and Delta members began receiving reciprocal points and benefits. On the airline front that was later extended to Emirates with the introduction of Your World Rewards. Starwood also has a partnership with Caesars in Las Vegas (though really they were following Hyatt there, who first introduced a more impressive partnership with MGM). And most recently Starwood announced a partnership with Uber, which has been a huge hit with members.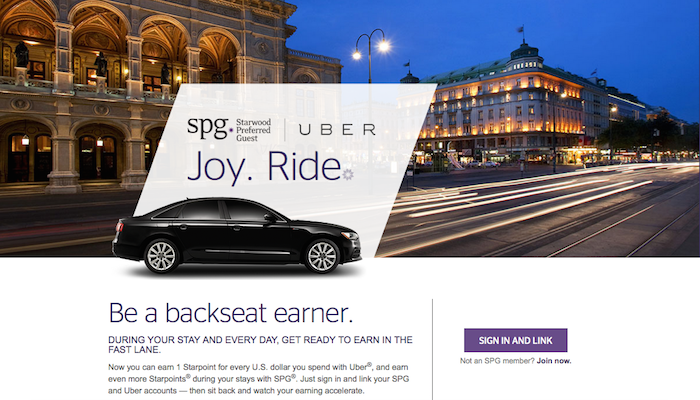 I was a bit surprised this morning when I saw the headline indicating that Hilton and Uber are launching a new partnership. While I get that companies can have multiple partnerships, you'd think there would have been some sort of exclusivity agreement between Hilton and Uber.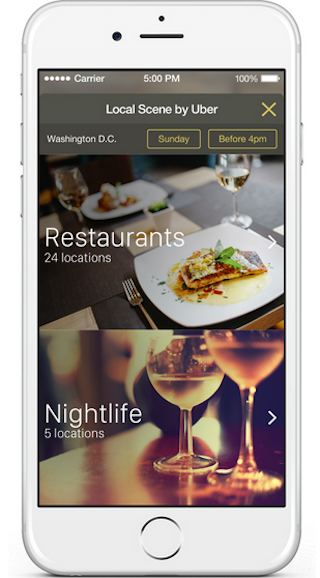 And then I actually looked at the details of the partnership between Hilton and Uber, if you can even call it that. Here are the details:
The Hilton and Uber partnership is rooted in novel mobile advancements that enhance the travel experience from the start of the journey to departure. These advancements will give Hilton guests the ability to:

Simplify their stay with the Uber 'Ride Reminder': A first for the travel industry, the 'Ride Reminder' allows Hilton guests around the globe to set an Uber Ride Reminder with a single tap. Say goodbye to long taxi lines ­- when it's time to head to the hotel, the 'Ride Reminder' will send a push notification or text, and the hotel's address is automatically set in the Uber app, so guests can simply be on their way. Additionally, all Hilton guests who sign up for Uber will receive $20 off their first ride.
Discover the most popular restaurants and nightlife spots with 'Local Scene': Later this month in 20 major U.S. cities, Hilton and Uber will launch a feature within the Hilton Honors mobile app that provides members with a list detailing the 'Local Scene', top venues most frequented by Uber riders in each city. With these guides, Honors members will be able to use the app to gain exclusive insights from other Uber riders on where to go or what to explore in the city they're visiting.
Maybe I'm just dumb, but can anyone help me understand what the point of a "ride reminder" is? Is that supposed to be in case I check out of my hotel and forget I might need to go somewhere? Or…? Boy, they can't even begin to make that sound interesting…
In theory the "Local Scene" concept is an interesting one, though it's hardly a game changer, and I can't imagine it'll be more useful than the likes of OpenTable. Besides, if we're using the most frequently visited destinations as the "hotspots," there will presumably be lots of people headed to airport to eat or drink!
Does anyone see any value in this new partnership between Hilton and Uber?
(Tip of the hat to View from the Wing)