Among US carriers, JetBlue is probably the one which most frequently offers program-wide promotions for flying, both on the earnings and redemption side.
They're back with a pretty nice offer to kick off the year. JetBlue is offering double base flight points for TrueBlue members who registered and book by January 31, 2016, for travel through March 8, 2016.
Unfortunately only travel booked after registering for the promo qualifies, meaning previously booked travel doesn't qualify. While I understand they offer these promotions to incentivize incremental business, I still find it a pretty bad business decision to "punish" those who chose to book early.
Through this promotion, TrueBlue members can earn three bonus points per dollar spent. TrueBlue members ordinarily earn three points per dollar spent for fares booked on jetblue.com, meaning with this promotion you'd earn a total of six TrueBlue points per dollar spent. Mosaic members earn a further three bonus points per dollar spent, meaning through this promotion you can earn up to nine points per dollar spent as a Mosaic member.
Also keep in mind that since JetBlue is doubling base points, this also counts as a fast track towards Mosaic status. You can earn Mosaic status through one of two means:
30 segments plus 12,000 base flight points
15,000 base flight points

At six points per dollar during the promotion period, this means you could earn Mosaic status for as little as $2,000 in spend, assuming you have 30 segments (with no segment requirement, you'd need to spend at least $2,500).
Admittedly the perks aren't huge, but that's a fairly low threshold.
For reference, here are the full terms of the promotion:
*You must register for this promotion at https://trueblue.jetblue.com/web/trueblue/mosaickickstart prior to booking eligible travel. Offer valid only for JetBlue flights (one-way or roundtrip) that are purchased and flown between now and 3/8/15. TrueBlue number must be entered at time of booking. New bookings only. TrueBlue members generally earn three (3) points per dollar spent on their individual JetBlue flight as the base TrueBlue point offer. Double Base Points are awarded on the base TrueBlue point offer, meaning that Members qualifying for this offer will earn six (6) TrueBlue points per dollar spent on their individual flight, and these six (6) points per dollar will count as "base flight points" for purposes of earning TrueBlue Mosaic. Points will be earned on the base fare of the flight only. Points will not be earned on government taxes/fees, travel insurance or other fees or charges (e.g., change/cancel fees, etc.). Offer not valid for previously booked flights or changes to a previously-booked flight. In the event you cancel your reservation, you will not receive any TrueBlue points from that reservation; in the event that you change your reservation so that it no longer complies with the terms of this offer, you will not receive any Double Base Points; any points already awarded for canceled or changed reservations will be debited from your TrueBlue account. Offer does not apply to non-revenue travel (e.g., travel booked with a travel certificate, TrueBlue award flights, etc.); is not valid in connection with partner or codeshare or interline flights, Getaways vacation packages, cruises or any other product or service; may not be combined with other special offers; is not redeemable for cash; and has no cash value. TrueBlue account must be in good standing. All deadlines based on Eastern Standard Time. Please allow 4-6 weeks after the promotion period ends on 3/8/15 for Double Base Points to be posted to your TrueBlue account.
Bottom line
JetBlue points can generally be redeemed for ~1.4-1.5 cents each towards the cost of a revenue ticket on JetBlue. So earning an extra three points per dollar is like an additional return of ~4.5%. More importantly to some, it also fast tracks you to Mosaic status.
While I've been loyal to American for my domestic travel for years, I believe JetBlue offers the best domestic economy experience, and have always enjoyed my flights on them.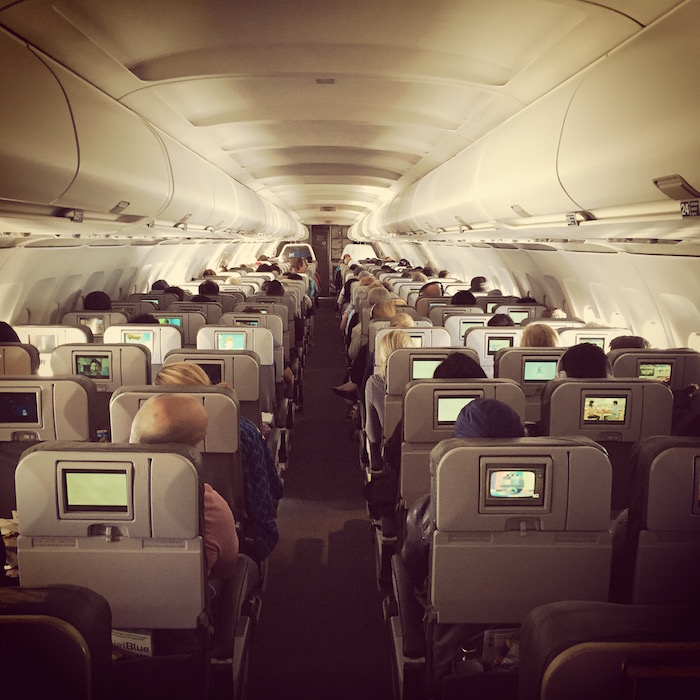 If you have any upcoming JetBlue travel, I'd certainly book by January 31, 2016, so you can take full advantage of this promotion.