Japan Airlines launched flights between Boston and Tokyo in April 2012, which was a pretty nifty new route. It was the only route from Boston to Asia at the time (in the meantime Cathay Pacific and Hainan fly to Boston as well), and was the beginning of a huge international growth spurt for the airport.
That's the beauty of the small and fuel efficient Boeing 787, as it makes "long and thin" routes much more feasible to operate. With a low per passenger operating cost, it has allowed airlines to enter all kinds of markets which weren't previously practical.
Japan Airlines has been flying the Boeing 787-8 to Boston since the route launched. The 787 is a nice plane, though unfortunately the version of the plane Japan Airlines has been flying to Boston features the airline's old, angled business class product.
In the meantime Japan Airlines is in the process of reconfiguring their 787s with a great new business class product, though it's only available on select routes as of now (and Boston isn't among them, sadly).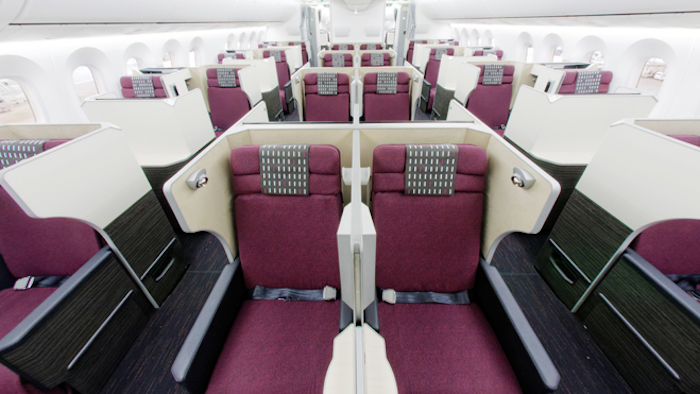 For those who have avoided the Boston to Tokyo flight due to the inferior aircraft, there's good news. Japan Airlines has just released their flight frequency and fleet plan for 2016, and it includes quite a few adjustments.
The most significant adjustment for North America is that Japan Airlines' Boston to Tokyo Narita flight will be operated by a Boeing 787-9 as of June 11, 2016. The good news is that all of Japan Airlines' 787-9 aircraft feature the new business class product, which looks fantastic. The cabin is in a 2-2-2 configuration, though the seats are staggered in such a way that everyone more or less has direct aisle access.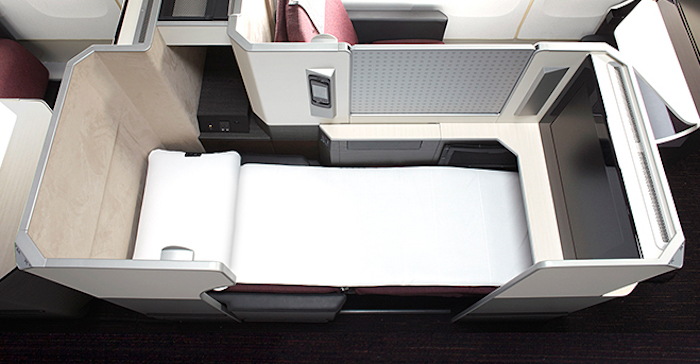 Some have even said that they prefer this business class product to reverse herringbone seats, which is my favorite business class hard product.
Japan Airlines' business class award availability is generally quite good, and many dates have four business class award seats. Keep in mind American charges just 50,000 AAdvantage miles for a one-way business class award between the US and Japan, and there are no fuel surcharges (that price is increasing to 60,000 miles for bookings as of March 22, 2016).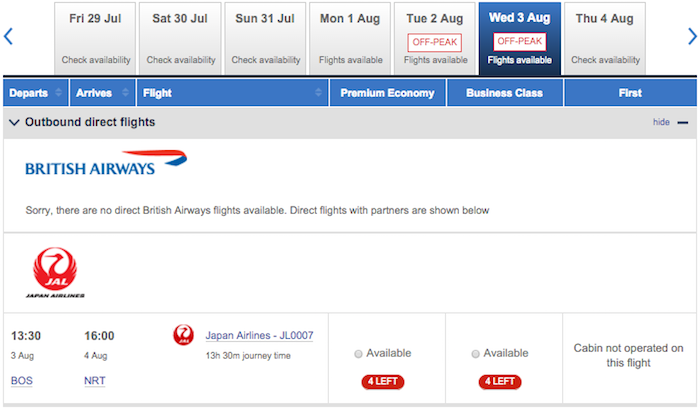 Bottom line
Previously I always recommended people in Boston connect rather than taking an angled seat for the 12+ hour flight to Japan. It's exciting that Japan Airlines is offering a fully flat business class product on the route for the first time. I've been wanting to review Japan Airlines' 787 business class, so perhaps Boston to Tokyo is the route on which I should do so.