Japan Airlines is a phenomenal airline across all cabins. Most of their flights to the US are flown by the Boeing 777-300ER, featuring a beautiful first class cabin, and also Apex Suites in business class, which is one of my favorite business class products.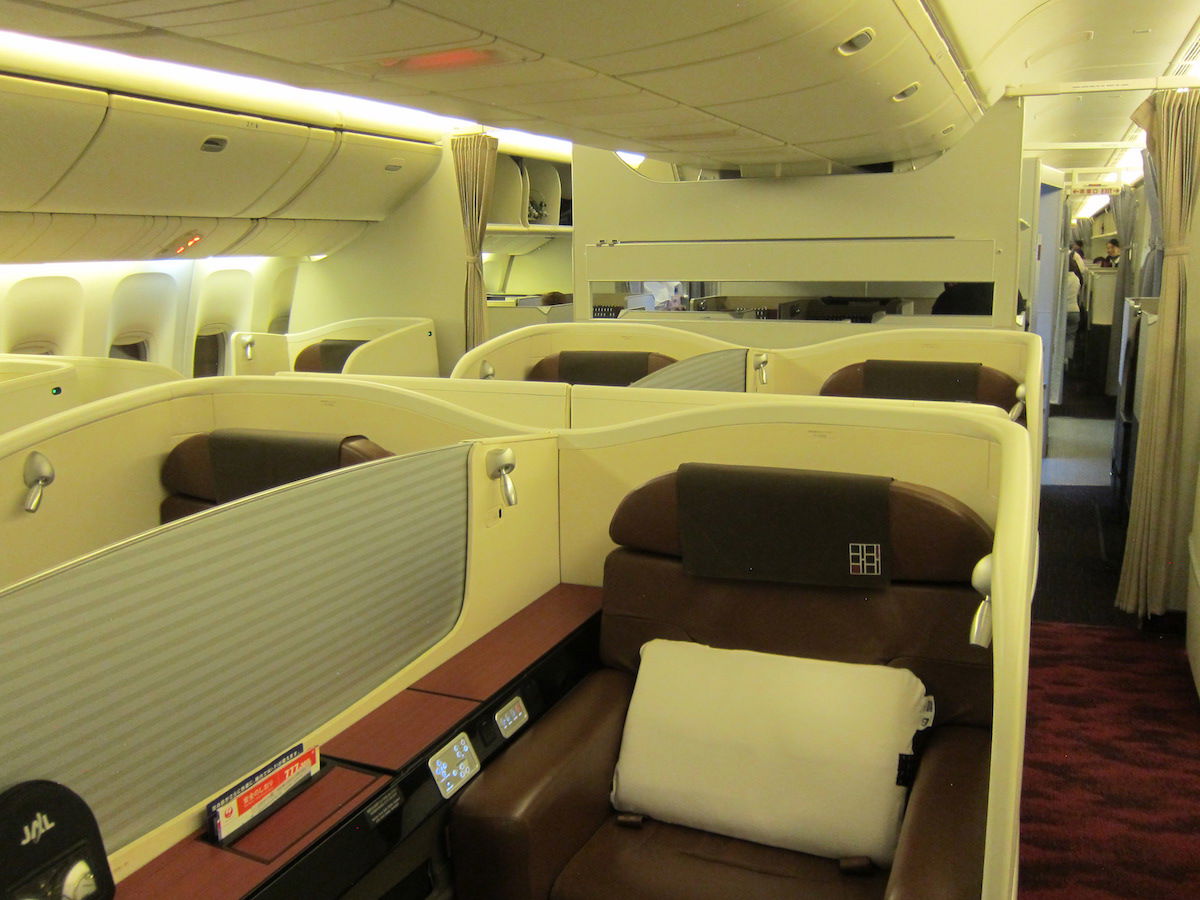 Japan Airlines 777-300ER first class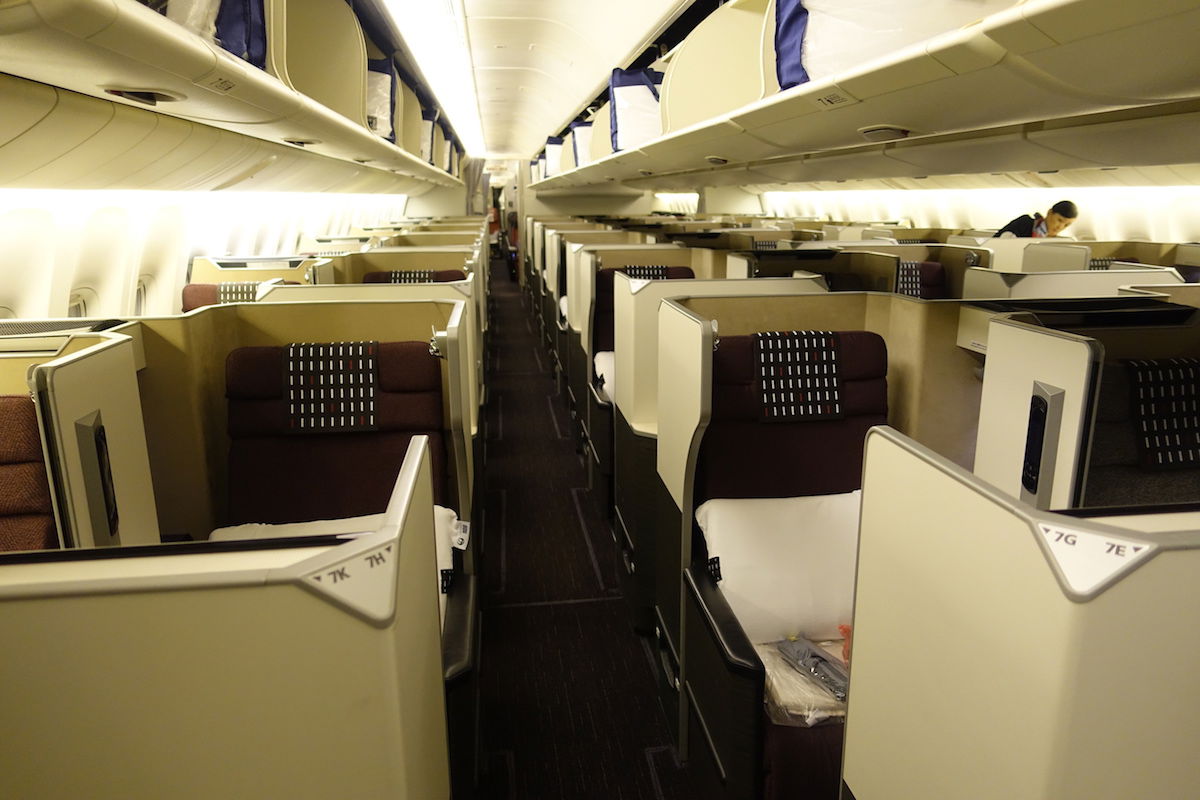 Japan Airlines 777-300ER business class
What I find disappointing is that some Japan Airlines 787s that are used on longhaul flights continue to feature angled seats in business class. No, not just seats that don't have direct aisle access or that aren't the the latest generation of seats, but quite literally angled seats, which very few airlines in the world offer nowadays on flights between the US and Asia, let alone one of the world's top airlines.
As far as JAL's US route network goes, as of now they operate 787s with angled seats on their routes between Los Angeles and Osaka and between San Diego and Tokyo Narita.
The good news is that one of those routes is soon getting an upgrade. Japan Airlines will offer fully flat seats in business class between Los Angeles and Osaka as of March 31, 2019. The airline will be upgrading the route from a 787-8 to a 787-9.
As a reminder, this route operates with the following schedule:
JL69 Los Angeles to Osaka departing 1:45PM arriving 6:15PM (+1 day)
JL60 Osaka to Los Angeles departing 5:25PM arriving 11:45AM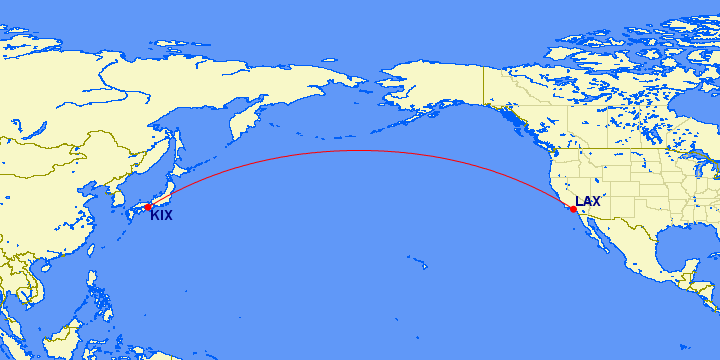 What's interesting is the type of seat they'll offer on the route. Some 787-9s feature the same Apex Suites as the 777-300ERs, but what I wasn't aware of is that some 787s actually feature reverse herringbone seats, which they started installing on some 777-200ERs a couple of years ago.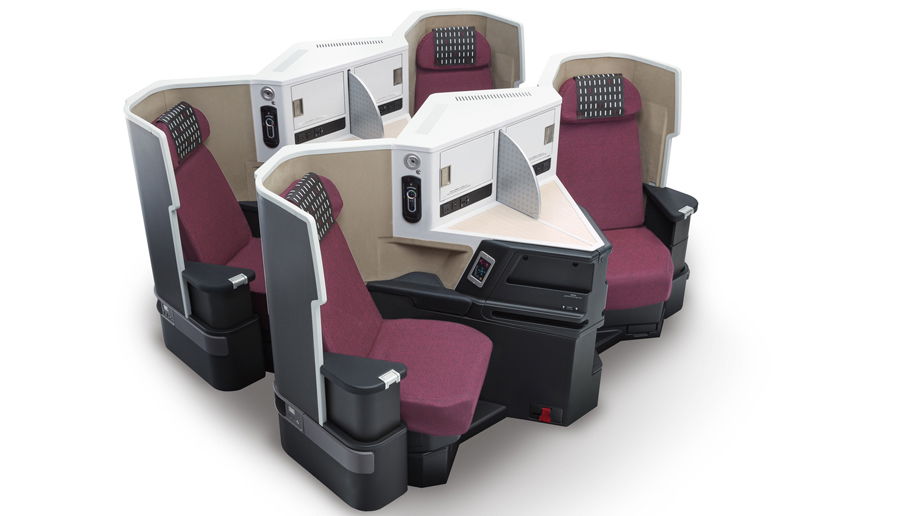 I'm not sure why they're choosing to install yet another business class seat type in their 787 fleet, though I'm sure there's some reason.
This aircraft change will also represent the introduction of premium economy on the route, since the 787 that operated the route before didn't have premium economy.
Even in economy Japan Airlines has just eight seats per row on their 787s, so it's quite a spacious layout compared to the nine seats per row that most airlines have installed on the 787.
Bottom line
I'm happy to see Japan Airlines finally upgrading their Los Angeles to Osaka route to a better aircraft. It really was a shame that they offered such a subpar business class product on what you'd think is a pretty premium route.
Historically this route has been a great option for award seats, and now it will even offer a much better business class product. This will no longer be a route to avoid. I believe this leaves San Diego to Tokyo Narita as the only mainland US route to feature angled seats in business class.