I wanted to share my experience yesterday upon landing in Beirut, since I ran into a (slight) issue I wasn't anticipating.
My experience entering Lebanon
Yesterday I landed at Beirut Airport, and immigration was a mess. There were only about two dozen people ahead of me, but there were two immigration officers working, and their workflow is a very manual process, and it takes minutes to process each passenger.
I had observed the two immigration officers, and the counter I was called over to definitely had the guy who was more "thorough," to put it politely. He took his time with everyone.
He thumbed through every single page of my passport multiple times and looked at every single stamp in there. My passport has double pages, so it's huge.
He looked at the back cover of my passport where security stickers were located (typically these are placed on when you're asked security questions at check-in), and started peeling them off so he could see all the places they're from.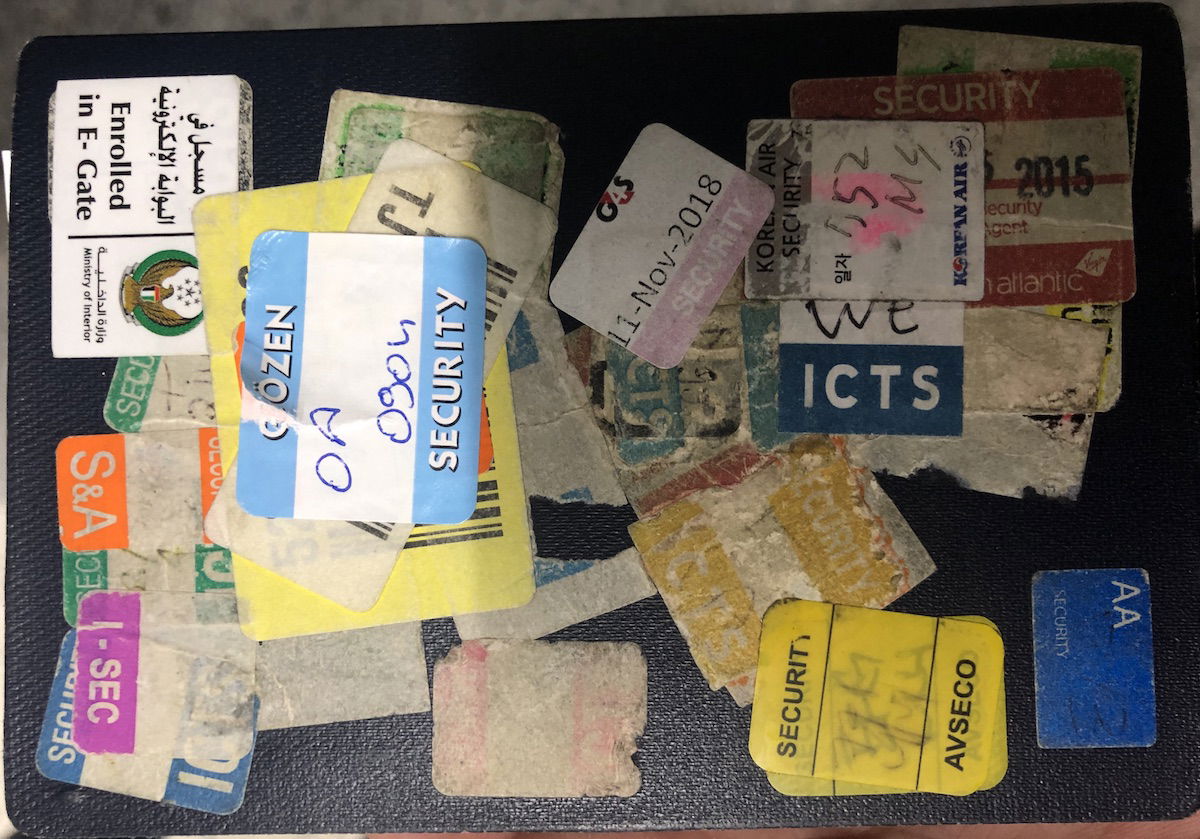 "Where are you coming from?"
"From Paris, and before that from the US."
"You are coming from the Middle East?"
"No, I am coming from Paris."
"Show me your boarding pass."
"Where are you coming from?"
"Paris…"
The guy kept looking through my passport. Then he showed the passport to a colleague. Then he said "follow me."
He brought me to an office, and photocopied the picture page of my passport, and also photocopied the back cover of my passport, which I found unusual. I get photographing my picture page, but the back cover?
He left that copy on a desk, and I figured I'd have to sit down in the office and wait for someone, but he said "follow me." He walked me through immigration, so I figured I was going to some other room, but instead he said "go."
And I was off.
So, what happened?
At first I was confused on several levels:
Was he just confused by how many stamps I had?
What was the point of just keeping a copy of my passport but not questioning me further?
Why did he make a copy of the back cover of my passport?
I should mention at this point that I'm aware that Lebanon has issues with Israel. Many countries in the region do.
I visited Israel a couple of years ago, and repeatedly people have told me "well they won't let you into X country if you have an Israeli stamp in your passport." Maybe this was a problem in the past, but nowadays Israel doesn't stamp passports. Rather they just give you a sheet of paper when you enter the country, because they're aware of this problem.
But then something occurred to me. While I didn't have an Israeli stamp in my passport, I did have an Israeli security sticker on the back cover of my passport. This is a sticker that's placed on the back of your passport after you're questioned at Ben Gurion Airport. It's yellow and has a barcode.
I didn't even realize it was on there, though my guess is that this guy noticed it and knew to be on the lookout for it, and that was the problem. At least that's the only reason I can come up with for his obsession with the back cover of my passport.
Bottom line
Fortunately this wasn't a big deal and I was quickly sent on my way, but this was a good reminder for me. While Israel doesn't stamp passports, they do place security stickers on the back of passports, so you might want to take those off if traveling elsewhere. I didn't even realize it was on here until this situation.
I'm still curious what the point of the process was with this officer, though. I get they have issues with Israel, but does taking a photocopy of the back cover of my passport somehow make them feel better, or what did this accomplish? Are they going to be following me everywhere 24/7?
Has anyone faced a similar issue, not with an Israeli stamp, but rather with an Israeli security sticker?