I don't claim to be an expert on political or social issues, so take what I say with a grain of salt, as I may be completely off base. I visited the UAE for the first time last November, and found it fascinating. It was kind of like Las Vegas on steroids, minus the slutty clothing.
There are some places I love because they're beautiful and the people are amazing, like my four favorite places in the world: Bali, Berchtesgaden, Hong Kong, and Queenstown. Then there are places that I'm simply fascinated by, and I'm not sure what to think of them. The UAE fits in that category.
On the surface it's an amazing place. It's like Disney World for adults, with the biggest and most expensive of everything. And what I also find fascinating about the UAE is how international it is. It's the only place outside of the US or Germany where people don't automatically assume I'm a visitor, because it's a country full of temporary residents. While the US might be a "melting pot," the UAE is a salad bowl, with all kinds of cultures that keep to themselves.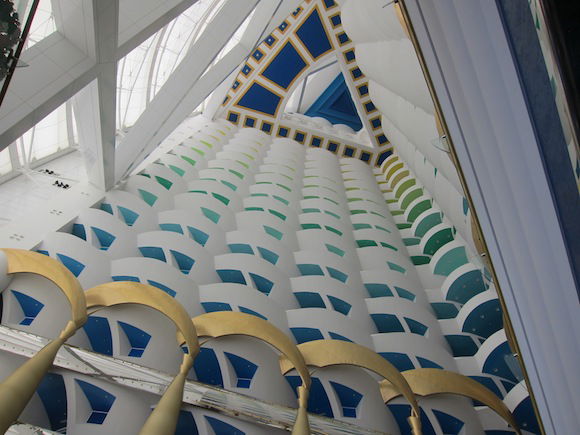 Burj Al Arab
But here's what's depressing about the UAE — it's the first place I've honestly felt sorry for the people serving me, be it in a restaurant, hotel, taxi, or elsewhere. I've been to a ton of third world countries, but I've never felt "sorry" for the average person there. That's simply because I don't think there's a connection between wealth and happiness. You see families in India living in poverty that are happy because they value what's important in life (health, family, etc.), while you see depressed billionaires in the US. That's actually probably one of the first lessons I ever learned from traveling — there's not much of a correlation between wealth and happiness.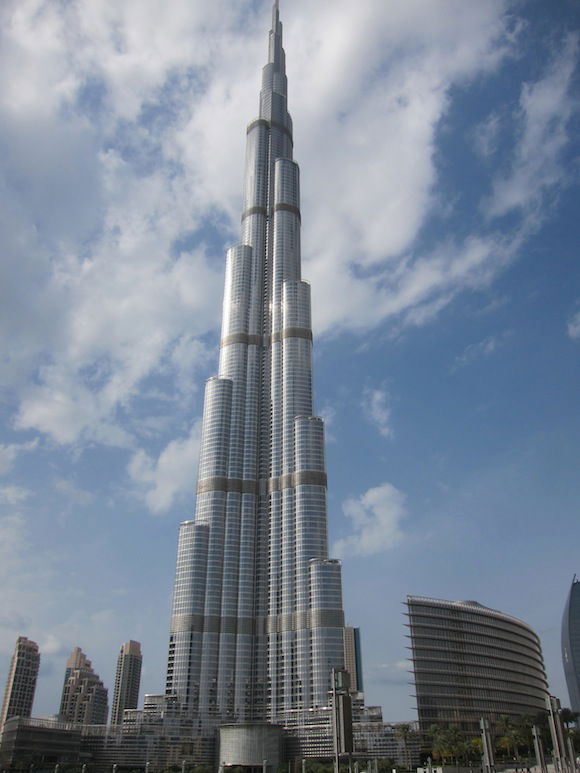 Burj Khalifa
But the UAE is an exception, because no matter which person in the service industry you talk to, the story is identical. They're here on a temporary work permit (usually 2-5 years), and work 12+ hours per day, 6-7 days per week. But what makes the UAE different than most other places in the world where people work "hard" is that they're separated from their family. They're literally bused to work, work all day, bused back to their "compound," sleep, and start the cycle all over again.
And in a way it makes me feel even more fortunate for what I have. Not even that I have a pretty awesome/fun job, but the fact that I have the ability to live where I want.
I've been fascinated by every person I've come in contact with in this country. Whether I'm getting in a cab, having lunch, or checking into a hotel, I'm always curious to hear peoples' life stores. I'll ask them where they're from, how long they've been here, and whether they like it or not. While the answers vary as to where they're from, there's one thing that's consistent — nobody likes working here. A couple of days ago I talked to a waitress who said she had been here for six months and that she still cries every night.
I have pretty mixed feelings about all of this. On one hand I feel guilty enjoying myself on a vacation knowing the hardships these people are subjected to. On the other hand nobody is forcing them to work here — they could have stayed in their country but chose to move here (admittedly this may just all be a cycle, since they were indirectly "forced" to move here due to lack of jobs in their home countries in some cases). But more than anything else it makes me thankful for what I have.
This is the first time I've ever felt like I'm being served by indentured servants, for lack of a better way of putting it.
Am I off base? For those that have visited the UAE (or similar Middle Eastern countries), how do you feel? For those that haven't, would you feel comfortable with this kind of a situation?