InterContinental Royal Ambassador used to be one of my favorite top tier status levels. It was invitation only, and what I thought they did so well was offer a lot of guaranteed benefits. As a Royal Ambassador member you'd receive guaranteed 8AM check-in and 4PM check-out, guaranteed upgrades, complimentary beverages from the minibar, etc.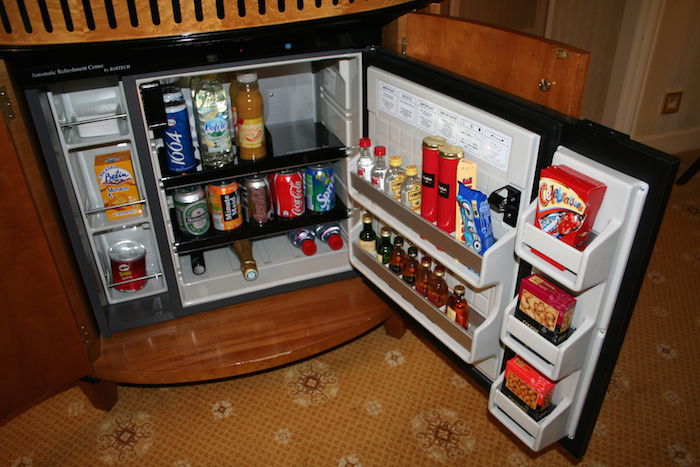 Complimentary Royal Ambassador minibar beverages
My biggest frustration was that they didn't publish qualification requirements for Royal Ambassador status, and I wasn't prepared to spend 50-60 nights in a hotel chain, only to potentially not requalify. Fortunately back in the day there wasn't really a need to qualify the "hard way," given that they offered Royal Ambassador referral certificates. Royal Ambassador members could nominate someone else to Royal Ambassador status, and going back several years even referred Royal Ambassador members received referral certificates, so there was an almost never ending chain of Royal Ambassadors. Those certificates have been eliminated in the meantime.
Anyway, it looks like IHG has finally come to their senses and published qualification criteria for Royal Ambassador status.
IHG Rewards Club has updated their terms to reflect new published Royal Ambassador qualification requirements, which are as follows:
Royal Ambassador Criteria: Royal Ambassador status is by invitation only. To qualify for invitation to Royal Ambassador status, an Ambassador member must: During their membership year, stay at least 60 qualifying nights in any IHG® properties including InterContinental® Hotels & Resorts, Crowne Plaza, Hotel Indigo, HUALUXE™, EVEN™ Hotels, Holiday Inn, Holiday Inn Express, Staybridge Suites and Candlewood Suites. At least 20 of these qualifying nights must be at InterContinental® Hotels & Resorts properties. The member must also stay at 3 or more different InterContinental® Hotels & Resorts properties. SCH reserves the right to change these criteria at any time and without prior notification.
These are around the numbers people were previously anecdotally reporting, though now it's official. In order to qualify for Royal Ambassador, you need the following during your membership year:
60 qualifying nights at any IHG properties
At least 20 of those qualifying nights at InterContinental properties
Those 20 nights must include at least three different InterContinental properties
Kudos to IHG on this change, and now I'm actually tempted to go for Royal Ambassador status again. I don't get much marginal benefit for my stays with Hyatt or Starwood beyond 50 nights (Starwood has the Ambassador program which doesn't seem very valuable, and Hyatt offers Courtesy Card, which doesn't seem very attainable), so it almost makes sense to spread the love. The challenge is that they don't status match and don't offer referral certificates anymore, so I'd have to earn it the hard way.
InterContinental properties are all over the board in terms of quality. Some of their newer hotels are gorgeous…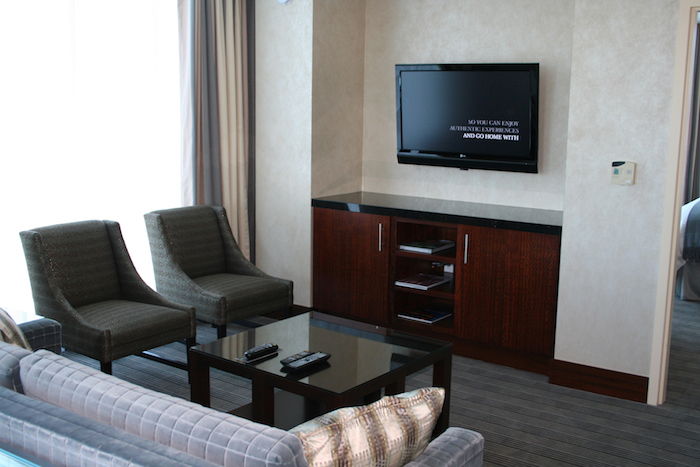 While some of their older hotels are drab as humanly possible…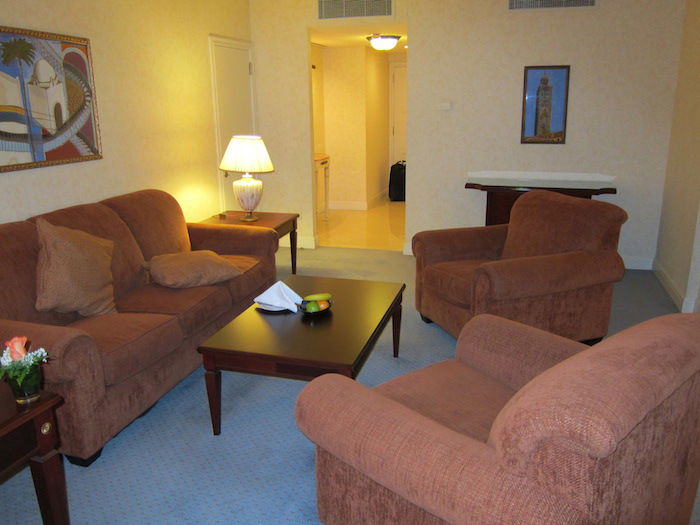 If anyone does still have a Royal Ambassador referral certificate, shoot me an email and let's talk, please. 😉
Is anyone more likely to go for Royal Ambassador status now that they've published qualification requirements?
(Tip of the hat to LoyaltyLobby)