I just stumbled upon an amazing use of World of Hyatt points in one of my favorite places in the world.
Queenstown, New Zealand, is an amazing destination
Before I talk about the hotel, let me briefly talk about the destination. To this day, Queenstown, on New Zealand's South Island, is one of my favorite places I've ever been. I visited for the first time on a mother-son trip after I graduated from high school, over 15 years ago.
Ah, the good old days when a roundtrip business class award to New Zealand on Air New Zealand's Boeing 747 cost just 90,000 United MileagePlus miles. So much has changed (well, except Air New Zealand's business class seat, which is basically the same). I digress…
Queenstown is just a stunningly gorgeous destination. If you like the outdoors, and amazing views of mountains and water, I don't think I've been to a prettier place. In fairness, I've only been back once since that visit, so it's possible I'm just remembering this overly fondly, given what a great time I had with my mom.
Regardless, I really want to return to Queenstown, which brings me to the point of this post…
The Carlin, a World of Hyatt property through SLH
The Carlin is a new luxury hotel that opened in Queenstown in 2022. This is an independent boutique hotel, and belongs to Small Luxury Hotels of the World (SLH). Best of all, it participates in the partnership between World of Hyatt and SLH, meaning you can earn and redeem World of Hyatt points here.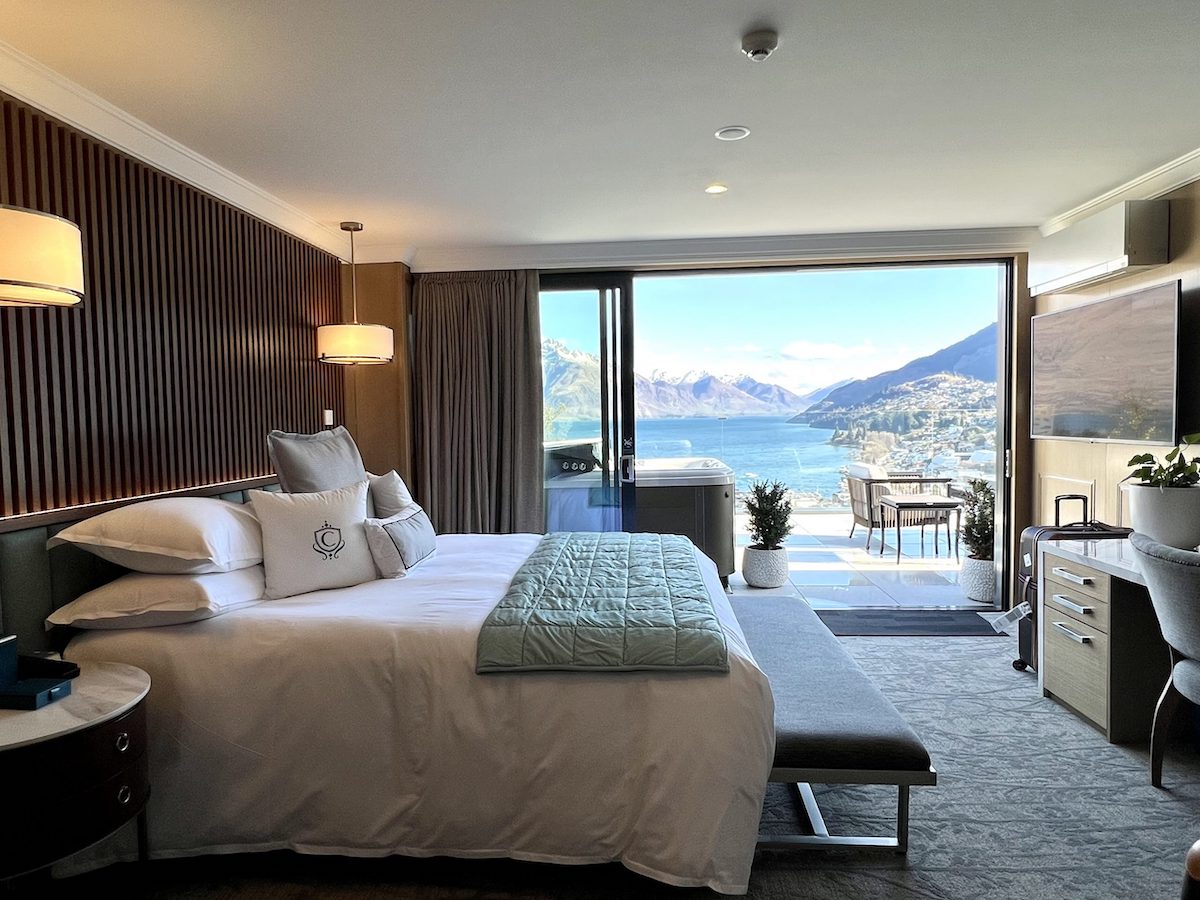 This is a Category 8 World of Hyatt property, meaning a free night redemption costs 35,000-45,000 points per night, depending on whether pricing is off-peak, standard, or peak.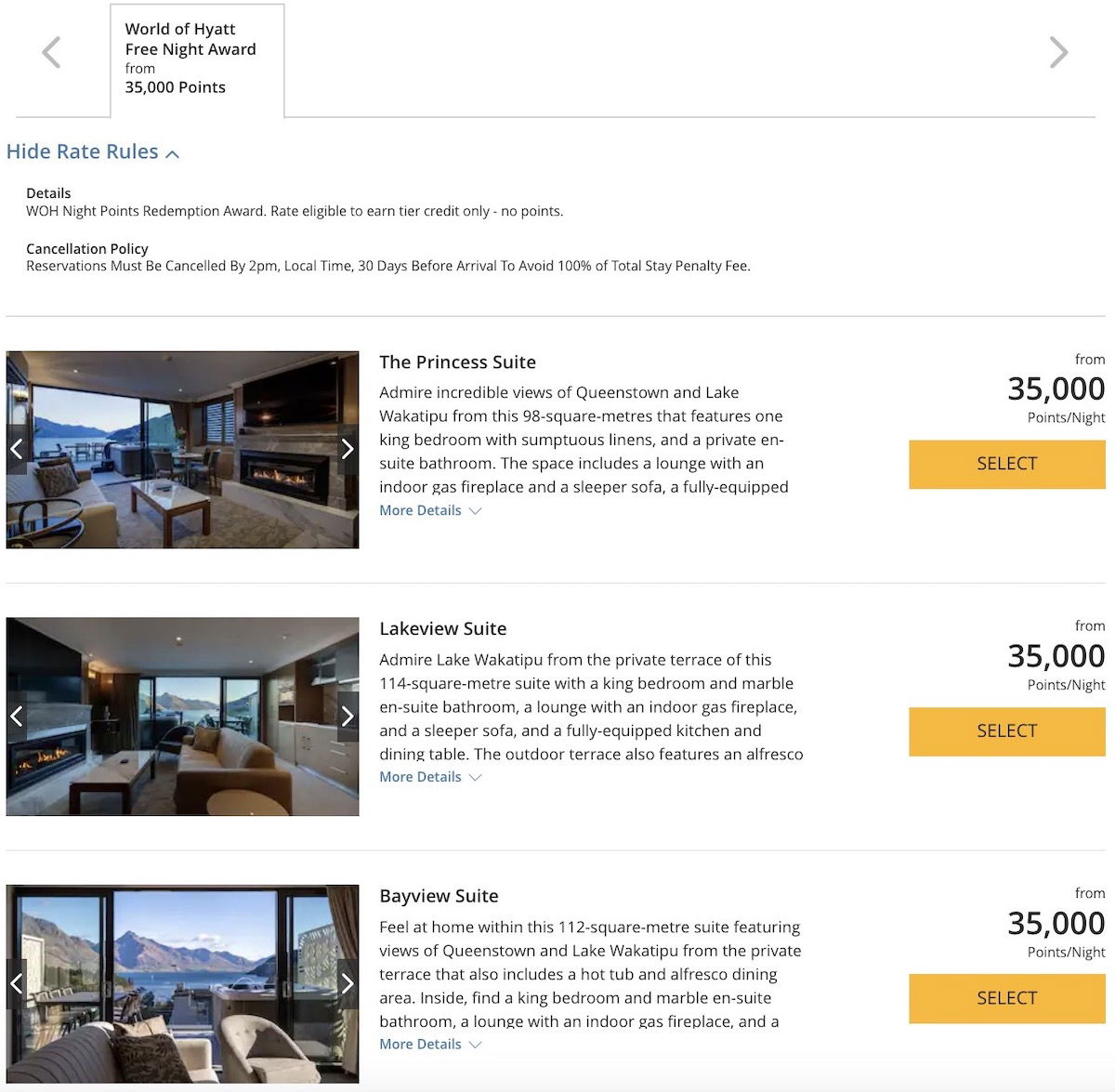 Paid rates start at 2,360 NZD (~$1,450 USD) per night, and only go up from there.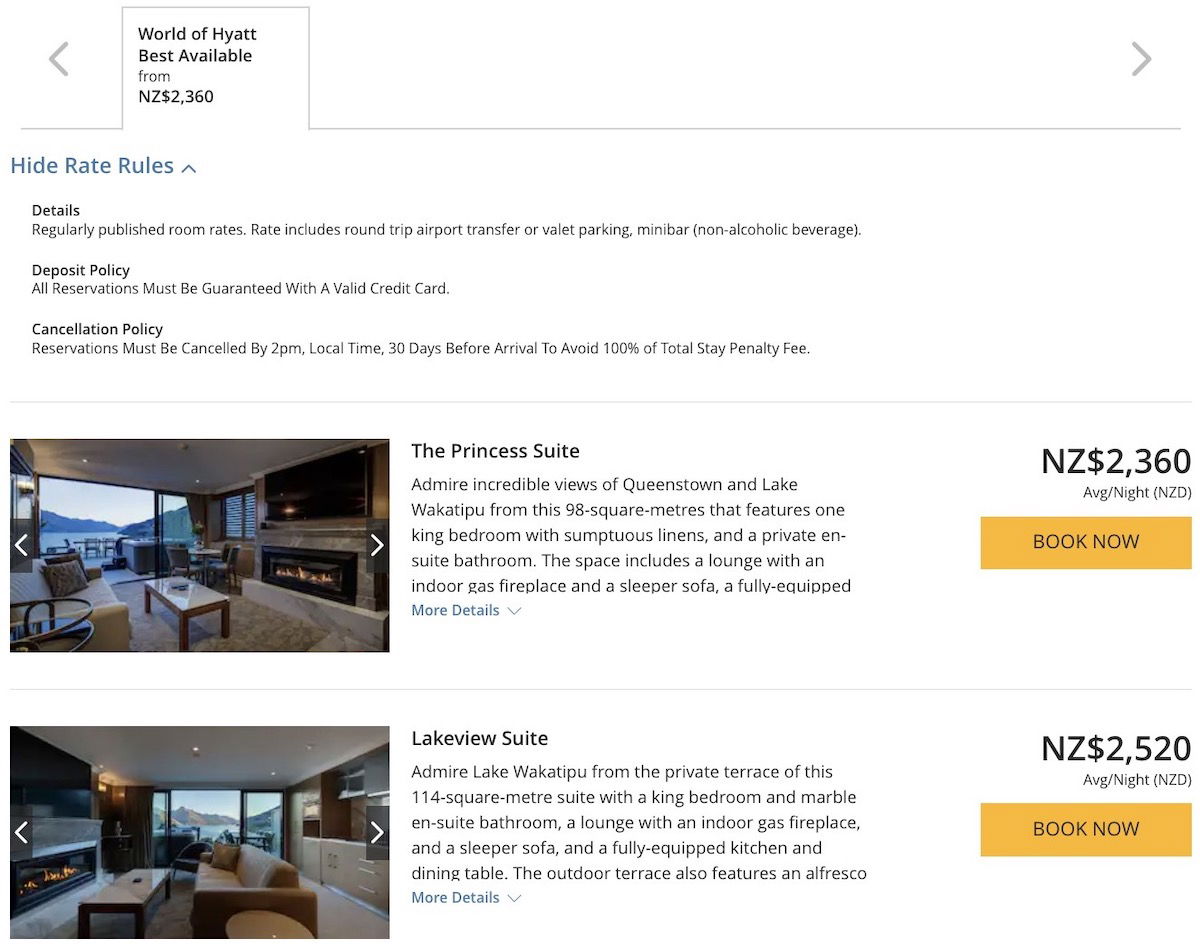 As of now, I see availability using points through late 2023. It doesn't appear like the property is bookable with Hyatt points for 2024 just yet, so availability is best between now and November 2023. Stays at The Carlin include a complimentary minibar, as well as roundtrip airport transportation.
Based on what I've heard, this is now the most luxurious property in Queenstown "proper" (there are some other very high-end lodges, but they're not in town). The hotel has just eight suites, each of which is one, two, or three bedrooms. Several of these room types are bookable with Hyatt points. Each room has a large terrace with panoramic views, as the hotel is spread out over seven floors.
Of course we all have different priorities with our points and different destinations we want to visit. For me, this is the single World of Hyatt points redemption I'm most excited about making, between the hotel and the destination. I figure some OMAAT readers may share my enthusiasm, which is why I'm sharing this.
Bottom line
Queenstown is one of the most beautiful towns I've ever visited. Last year we saw the opening of the most luxurious property in town, and best of all, it's bookable with World of Hyatt points. If you have any interest in visiting Queenstown, I'd definitely consider a redemption here. I know I'm tempted…
Anyone plan on booking The Carlin Queenstown with World of Hyatt points?