Admittedly I should probably just plan better, but I'm curious if any OMAAT readers feel the same, and/or have any recommendations.
It's hard to get post-workout protein at hotels!
I enjoy working out, as it's a great mental distraction. When I'm at home, I do so just about every day. Meanwhile when I travel, I'm not as consistent. Here's one thing that puzzles me, though, about working out while on the road…
Some hotels have amazing gyms, with hundreds of thousands of dollars of equipment, a full-time trainer, etc. But when I ask if there's anywhere at the hotel to get a protein shake (assuming I am doing weights), I'm usually met with a blank stare.
This isn't an issue in a city hotel, where you can just pop into a drugstore. However, when you're somewhere remote, it's not so easy. Okay, admittedly you could just try to work out before you have a meal and then consume some protein, but personally that's not my preference.
I generally travel to warm climates, and like to work out in the middle of the day, when I'm most in need of a mental break, and when it's the least pleasant outside. So ideally I like to work out and then just have a protein shake for lunch.
Yet somehow at a vast majority of hotels, that's almost impossible to find. I can count on one hand the number of times I've been at a full service hotel where protein shakes were readily available. Conversely, limited service properties without restaurants often have these in their grab & go area.
The last full service hotel I stayed at to have protein shakes was the Waldorf Astoria Maldives, ironically, given how remote it is.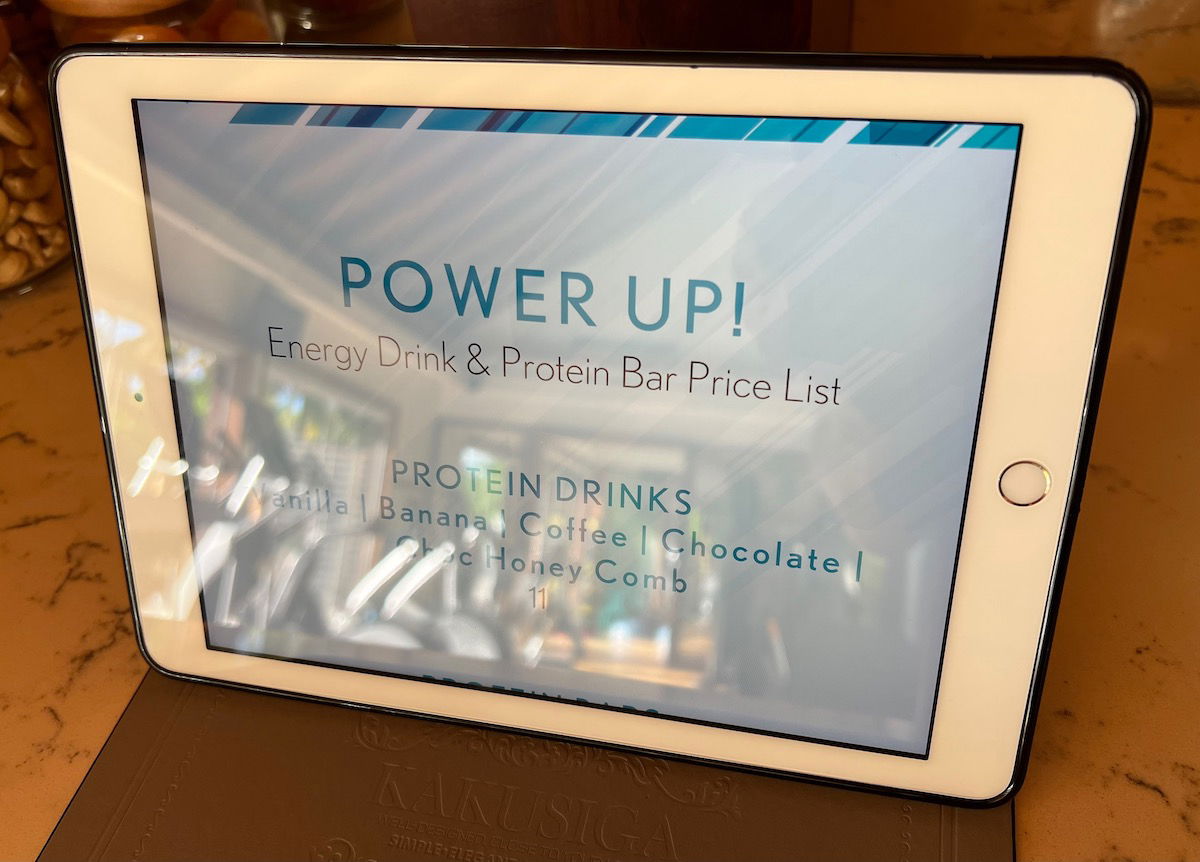 I also wanted to share a quick funny anecdote. I remember staying at the Four Seasons Los Cabos and calling the front desk to ask if there was anywhere on-property I could get a protein shake. I was connected to in-room dining, and they informed me they didn't have protein shakes, but did have protein cookies. I was surprised, so clarified I was understanding them correctly.
They insisted that they had protein cookies, and asked how many we wanted. Since I was with Ford, I asked for two. Below is what was delivered to our room… lol. I hate wasting, so I'll admit that these cookies did progressively "disappear" over the course of our stay… really negating much of the benefit of any fitness we did.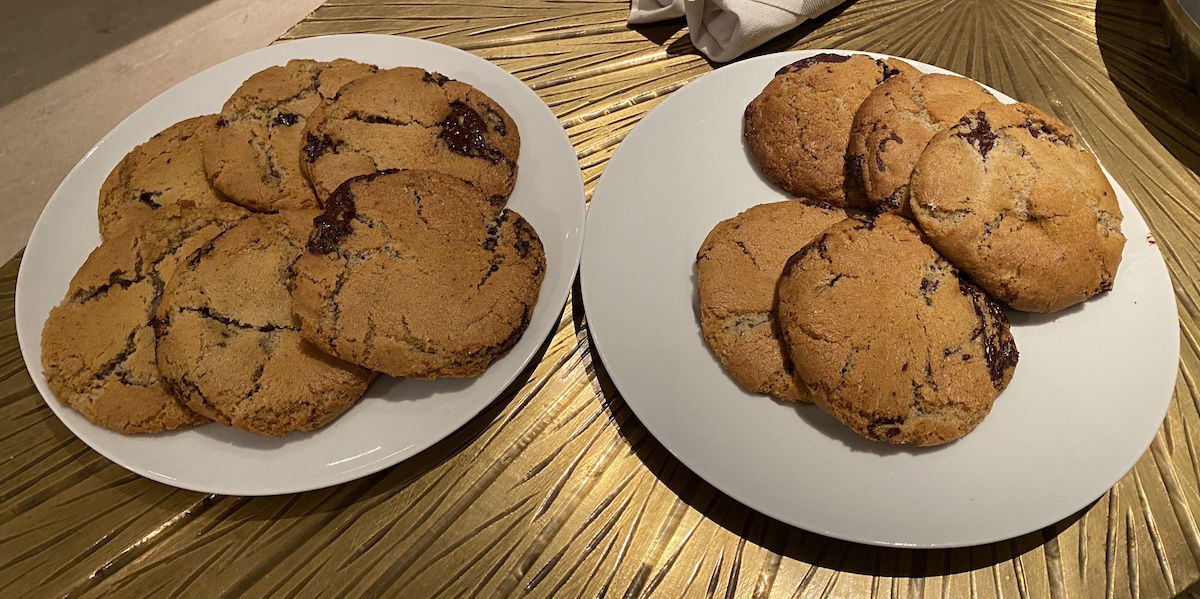 So anyway, if any hoteliers are reading this, it sure would be nice to consistently have access to some sort of protein shakes at hotels. It's an easy monetization opportunity, and at least for me, would add value. This could come in the form of pre-packaged protein shakes, or even just protein powder at a pool bar that could be used to make a protein shake.
I'm kind of confused how this isn't a more common thing? I mean, Westin will loan you workout gear, but won't sell you a protein shake?
I guess I just need to prepare better
I don't expect all hotels will suddenly cater to me overnight, so I think I need to just prepare better. It's not practical to travel with protein shakes in carry-ons, for obvious reasons.
One alternative is to travel with protein bars. My issue with protein bars is that they either have a lot of calories or don't have a lot of protein, or both (at least compared to the kinds of shakes I'd otherwise have). For what it's worth, at home I'm a fan of the 42 gram Fairlife protein shakes (personally I'm a vanilla guy).
I suppose one could also travel with protein powder, but I'm hesitant to travel with powder internationally, since that seems like it could be a hassle? I dunno…
I figure by throwing the question out there, maybe someone will have an idea I hadn't considered.
Bottom line
Many hotels invest a lot of money into their gyms, but then make it difficult to get a protein shake or protein bar. While hardly the most important topic in the world, I tend to think it's important to express these kinds of preferences, because that's what might cause hotels to add these kinds of things.
After all, if no one asks, the hotel might not know. Or maybe I'm the only person who would appreciate this, and I'm just doing things wrong. In that case I appreciate your comments as well, so that hoteliers know that they can ignore me. 😉
Am I the only one who wishes hotels would sell protein shakes? To those who work out when traveling, what's your protein solution?