I'm a huge fan of World of Hyatt, and overall am a very happy Globalist member. One of my favorite perks of Globalist status is the ability to earn suite upgrade awards, which are offered through the Milestone Rewards program. However, there's one aspect of suite upgrade awards that I find frustrating, and I'm curious if I'm the only one who has this issue.
Globalist suite upgrade awards can't be applied online
In order to apply a suite upgrade award you need to reach out to Hyatt reservations. Okay, as someone who is not a big phone person, I don't love that, but it's hardly a huge deal. Hyatt's suite upgrade awards are incredibly valuable, since each can be used to confirm a suite upgrade at the time of booking for a stay of up to seven nights.
I'll gladly pick up the phone for that — that's a very small price to pay for such an amazing perk. Marriott Bonvoy suite night awards can be easily redeemed online, but clear at most five days before arrival, and each is only good for one night. Meanwhile Hilton Honors doesn't offer any sort of confirmed suite upgrade award benefits (though I'm sure a certain someone will be around in the comments section shortly to make something up about how Hilton offers unlimited confirmed suite upgrades for you and your giraffe with every stay — stay tuned!). 😉
Anyway, I digress. I wouldn't mind all of this, except…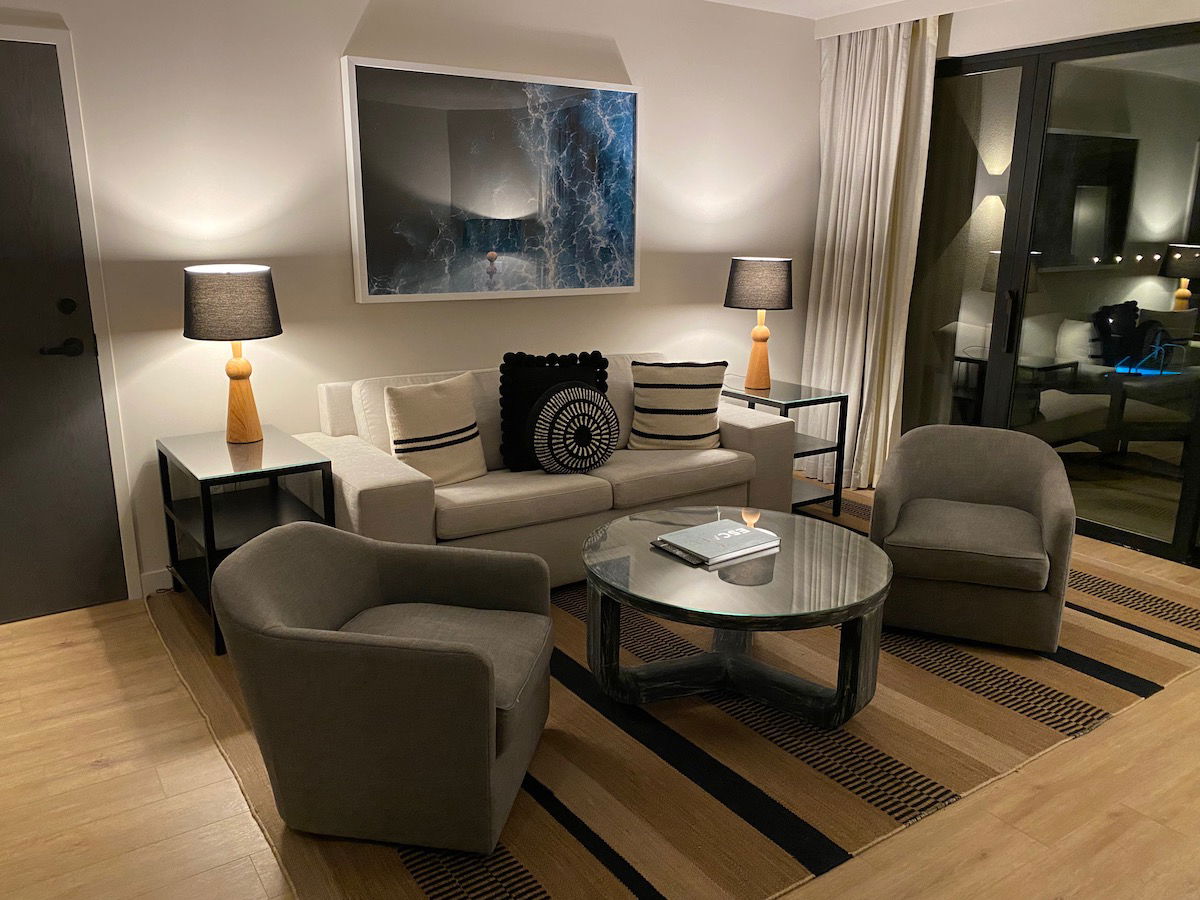 Hyatt has to get in touch with properties to apply upgrades
Yesterday I tried to apply a suite upgrade award at a foreign Hyatt property (I'll let y'all guess which one). I confirmed my booking, and saw that there was one standard suite remaining during my stay. So I contacted Hyatt reservations to apply a suite upgrade award.
When you call up Hyatt reservations to apply a suite upgrade award, the representative actually has to contact the property directly in order to have the right room blocked. This can sometimes be a serious issue, especially at foreign properties with big timezone differences, where the night auditor might not be great about picking up the phone.
In yesterday's case, the friendly representative informed me that no one was picking up at the property, so she recommended I call back later. She pointed out that it was the middle of the night at the property, so maybe I should call back late at night my time, when the morning shift arrives at the hotel.
I decided to call back a couple of hours later. The friendly representative again tried to get in touch with someone at the property, but no one answered. She offered to send an email to the hotel in hopes of them seeing it that way.
While I appreciated the effort, there was one standard suite remaining, and I was largely basing my stay around the ability to confirm a suite (or else I would have changed my dates around), so I agreed, but also decided to call back again later. I called back three hours later, and finally they were able to get in touch with someone at the property.
The thing is, this wasn't an isolated incident. This has happened to me a couple of times before, where reservations agents couldn't get in touch with someone on property. It just seems to me like there should be a more efficient system for everyone's sake?
This seems like a waste of time for customers (who have to potentially call back several times), for Hyatt phone representatives (who are wasting their time contacting the property), and for the property itself (which has yet another task to deal with)
If Hyatt centrally can see the room is available, why isn't there a system in place for Hyatt to be able to block a certain type of suite without having to get in touch with the property?
If this were the first time it had happened, I wouldn't have considered it a big deal. But I've had this happen several times now, and it just seems odd for a global hotel group to be reliant on someone picking up on-property, especially with timezone differences.
This is hardly the biggest deal on earth, but I do think it should be a priority for World of Hyatt to fix this and make the process less of a headache.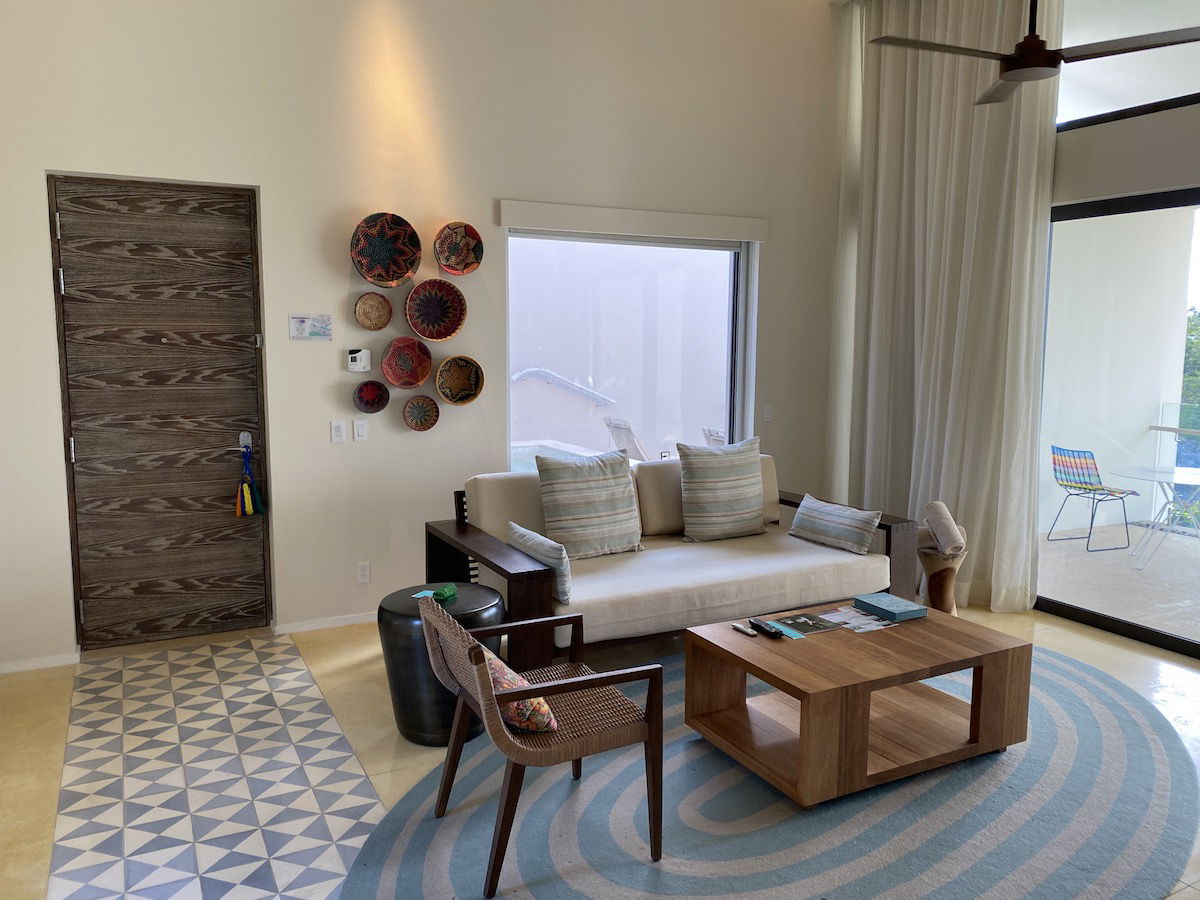 Bottom line
Hyatt suite upgrade awards are one of my favorite perks of Globalist status. They're incredibly valuable, since they can be used to confirm a standard suite at the time of booking, with no capacity controls.
Unfortunately the process of applying these upgrades sometimes leaves a bit to be desired. Not only do you have to call Hyatt reservations, but they then have to contact the property. Some hotels are better about picking up the phone than others, and this is now an issue I've had a few times.
Has anyone else had this issue when trying to apply a Hyatt suite upgrade award?