A longtime reader posed an interesting question to me, which I figured I'd share my thoughts on, and throw out to the community…
Do people exaggerate how good first & business class travel are?
A reader who is also a huge avgeek just flew Turkish Airlines business class across the Atlantic. He explained that this was his second business class flight ever, with the previous one being many years ago. Here's how he walked away from the experience:
While it was definitely a more comfortable way to fly, I kind of felt almost let down.

Let me explain. For years, I've read trip reports and watched youtube vlogs of people flying business and first class. And travel bloggers and vloggers always make flying premium cabins seem awesome. To me though, flying business class just felt like getting a seat with more room, the ability to lie flat on an airplane, and at times pretty good food.

Although these perks do make for a better travel experience, sometimes it seems like travel bloggers and vloggers exaggerate the luxury of the premium experience as if you can't find comfortable seating or good food on the ground.

Don't get me wrong, it was definitely a more comfortable experience which I would certainly like to do again. But it just seems like some people go a bit over top, describing what on the ground are fairly normal experiences. I certainly don't mean to bash anyone here or pick on anyone, but this was just a thought I had as someone who flew business class for basically the first time.
He follows that up with the following observation (which couldn't help but make me chuckle):
Certainly beats economy but if you asked someone on the ground "hey do you want to sleep in a room with 20 other people, some of whom will be snoring, in a bed that is really narrow and less comfy than a couch, and you don't control when the lights are turned on and off," I don't think anyone would remotely want that…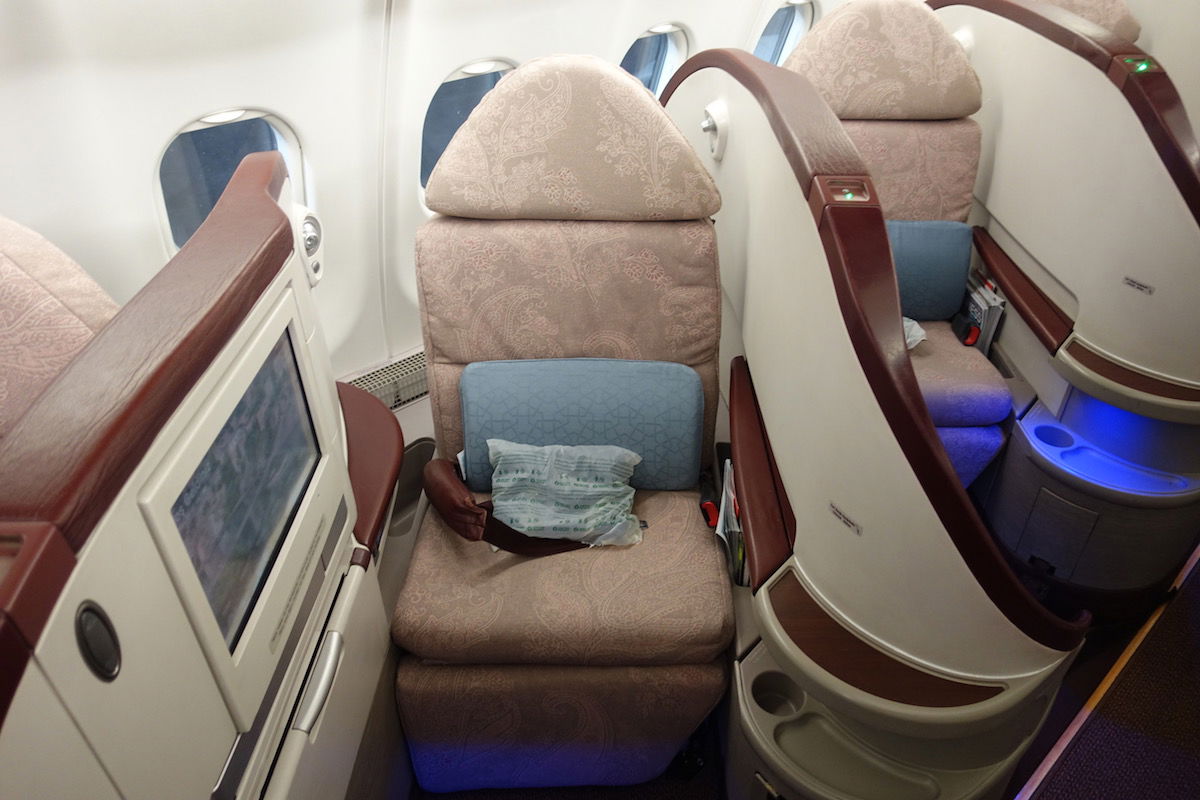 My take on the glamor of premium cabin travel
I've been thinking about this question for a couple of days, so here's my brutally honest take. Let me start by noting that I've been fortunate enough to fly millions of miles, and haven't taken a long haul flight in economy in many years (thanks primarily to the amazing value that can be had with miles & points).
The way I view it, there are two main topics to address here — is premium cabin travel actually great, and in the age of the internet and social media, do people tend to hype it too much?
How I approach premium cabin travel
As someone who has taken hundreds of premium cabin flights over the years, how do I view the glamor associated with premium cabin travel? Here are a few thoughts:
People love to travel (for many people, it's one of the main highlights of their lives), and people will voluntarily take ultra long haul flights in economy; so being able to get comfortable for a long journey is a real treat, not in comparison to the bed or food you may get at home, but rather in comparison to economy
As an aviation geek, I love flying no matter what, as there's something so fun about being in a metal tube six miles above the earth's surface, flying at 600 miles per hour, watching the sunrise, etc.; it never gets old
I think there's a real thrill to flying first and business class in terms of the deal element for many of us; there's something so nice about flying a product that would retail for so much, all while using points, and it's no different than how people on Extreme Couponing get excited about going to the supermarket
Frankly one of the things that I enjoy most about flying is just the ridiculously impressive logistics of it all; when I travel, I constantly think about all the things that had to happen for a flight to run smoothly, and you notice that even more in premium cabins
At the end of the day, I view most business class products as being very comfortable ways to travel (especially in comparison to economy), though it's not usually going to be a life changing experience
Even after so many years, there are many first class products that still make me downright giddy; for example, showers on the ground don't excite me, but showers in the Emirates A380 shower suite do
No matter how you slice it, though, hopefully your overall comfort isn't greater in business class than it would be at home. But then again, when you're at home, you're not traveling through the sky in a metal tube. I totally agree about the sleeping situation, though, as I'm a terrible airplane sleeper (for many of the reasons shared above).
In part, the person was a bit let down because the experience just came down to this:
To me though, flying business class just felt like getting a seat with more room, the ability to lie flat on an airplane, and at times pretty good food.
I'd say that's accurate, though to me that's something that is worth hyping, given the uncomfortable alternative, which is potentially sitting upright all night, an inch away from a stranger, being served a microwaved dinner, at best.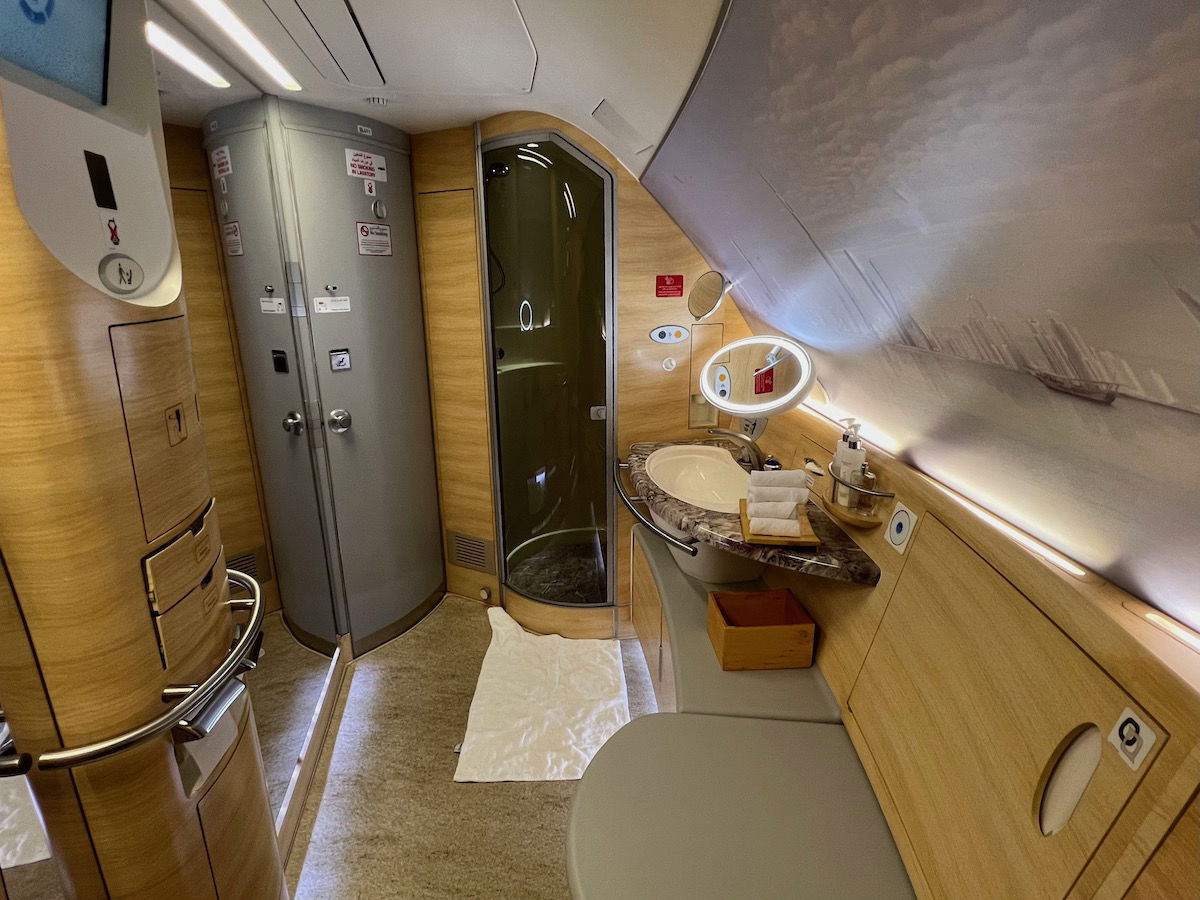 Social media can make it tough to enjoy travel
A main part of this reader's question involves travel bloggers and vloggers exaggerating and over glamorizing travel. That's also an interesting topic. Now, I am a travel blogger, last I checked, so I may be part of the problem. However, I also think not all travel bloggers and vloggers take the same approach when it comes to their content.
Let me say that I struggle to use social media, like Instagram. Why? Because the way people gain popularity is of course by making everything seem perfect or headline worthy, and by selling a dream.
If I post a picture of a business class seat on social media and say "meh, it was an average business class experience, but I did get an amazing deal with points," people probably wouldn't be very interested, and many people probably think I'm an entitled jerk.
Meanwhile if someone instead posted a glam shot with the caption "I flew the world's best first class for $5.60," or "everything I ate in Japan Airlines first class," then that would probably get quite a bit more traction.
The reality is that we live in an era where you'll see just about everything on social media before you actually experience it. Odds are that the version you see on social media will be better than what you actually experience. I think that both sets a very high bar for your enjoyment of something, and also leaves little to the imagination.
The same principle applies to travel more broadly. You see all these amazing pictures of destinations, but then are disappointed when you find that things aren't necessarily as they appear. That's probably because the influencer got to the Spanish Steps at sunrise (while everyone else was asleep) in a full outfit and makeup, and then they have a professional photoshoot where they take hundreds of pictures, and they only share the best one. Meanwhile the rest of us are showing up in the afternoon when it's as crowded as a football stadium, actively dodging selfie sticks and pickpockets.
Bottom line
Are first and business travel hyped too much? Yes and no, if you ask me. I think aviation is a miracle, and I love flying no matter what. The reality is that traveling in a premium cabin is way more comfortable than traveling in economy.
Will a business class experience ever offer the comfort you have at home? No, hopefully not. But when you consider the alternative (economy), and when you take into account just how comfortable and pampered you can be so many miles above the earth's surface, I'd say it's still pretty darn cool.
I do think that the internet and social media have greatly changed our expectations of experiences, for better and worse. When it comes to the internet, nowadays you can know exactly what you're going to get, and I think that takes away some of the excitement and surprise. Furthermore, in the age of "influencing," there's no denying that many people create unrealistic expectations of what experiences are like, because it's quite literally their job to make things look perfect.
Anyway, that's my take, and I'd love to hear how others feel.
Where do you stand on the glamor and hyping of premium cabin travel?