Last week I wrote about how American Airlines contacted me to inform me that I needed to create a new AAdvantage account, after corporate security reportedly discovered unauthorized access to my account. In this post I wanted to provide an update on this situation.
No, this wasn't a scam…
Many OMAAT readers who commented felt strongly that this was a scam, and that it wasn't American Airlines contacting me. I'm not sure why anyone would think that. I called back the number in the email. They just asked me to verify my social security number, and briefly took over my computer to verify my identity. My account was then restored, so obviously this wasn't a scam.
Just kidding, of course. 😉 In all honesty, though, it was in fact American contacting me. Rather than calling the number in the email, I instead called the standard phone number for AAdvantage customer service, and they then transfered me over to the correct department. So if you find yourself in a similar situation to me, then it's probably legit, but it always makes sense to call the number you're familiar with, just for peace of mind.
My phone call with American Airlines
While American doesn't let you speak directly with corporate security, they do have dedicated agents for these kinds of things. I asked the person I spoke with if it was really necessary to create a new account, or if I could just change my password and other info on file (which you'd think would be sufficient).
I was told that it was highly recommended that I create a new account, and that if I didn't, I'd be liable for any fraud on my account. I have a sizable balance of AAdvantage miles, so that wasn't a risk I was willing to take.
From that point, it took about 15 minutes on the phone for the agent to create a new account for me. A few things to note:
I had to provide a new email address, and also had to come up with a new username on the spot for my new AAdvantage account
At that point I was sent an email with my new AAdvantage number, and I could immediately log into my new account
I was told that it would take three to five business days for my account to be fully transitioned, and until that was complete, I could keep using my old AAdvantage number for any immediate travel; I could reset the password for my old account at this point
As it was explained to me, this transition would include transferring my miles, status, wallet funds, and also changing the AAdvantage number associated with my Admirals Club membership and co-branded credit cards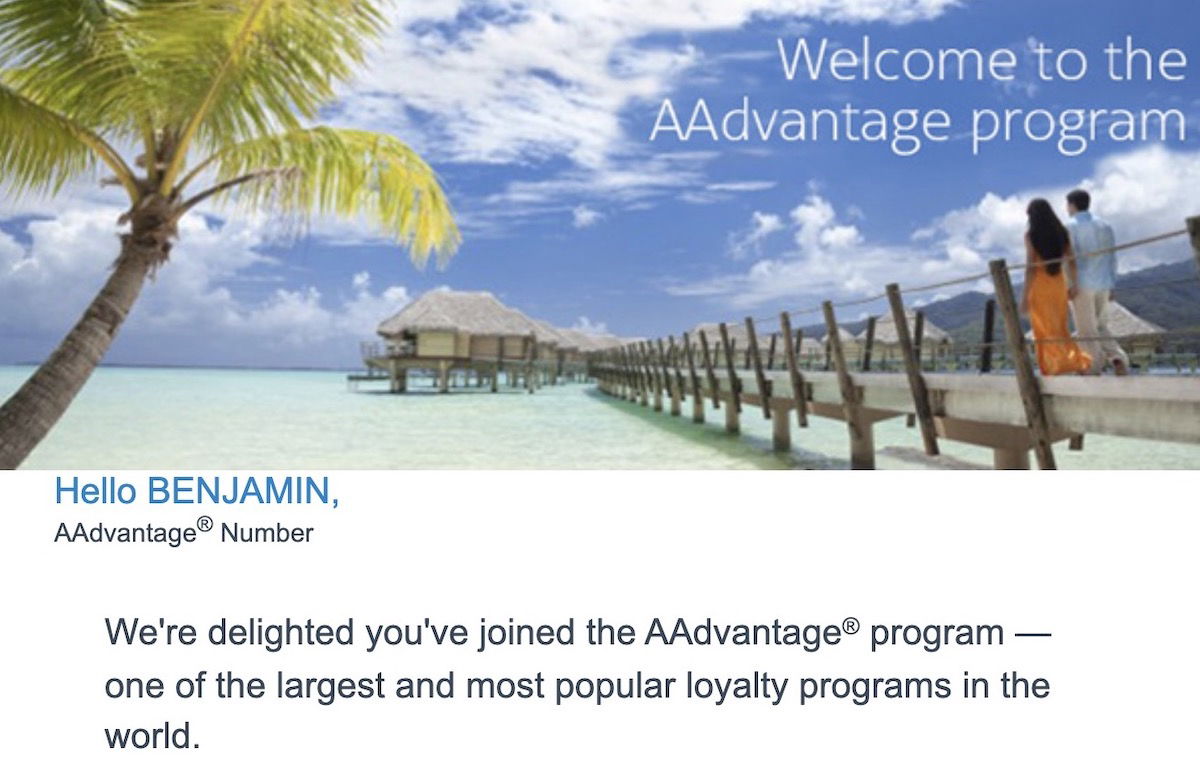 How my AAdvantage account transition went
Six days after my phone call where I created a new account, I received an email from AAdvantage confirming that my accounts had been merged. So, just how well were they merged?
All of my miles, Loyalty Points, and systemwide upgrades transfered over correctly
My trip credits didn't transfer over, and this is turning out to be a huge pain, as I know I had some, but I don't know exactly how much they were for, and AAdvantage customer service isn't able to do a whole lot to help
None of my flight itineraries had their AAdvantage numbers updated, so I had to call American and spend 20 minutes on the phone having them update the AAdvantage number on each reservation (since it wasn't possible online)
While I'm told this should have been done, only time will tell if my AAdvantage number was correctly updated for my co-branded credit cards, Bask Bank, Admirals Club membership, and Wi-Fi subscription
I also earn AAdvantage miles through American's partnership with Hyatt, and an OMAAT reader reports no luck having the AAdvantage number updated with World of Hyatt; My Hyatt Concierge insists that the number has been updated, so I guess we'll see
It's going to take me some time to remember my new AAdvantage number, given for how long I've been used to my old one.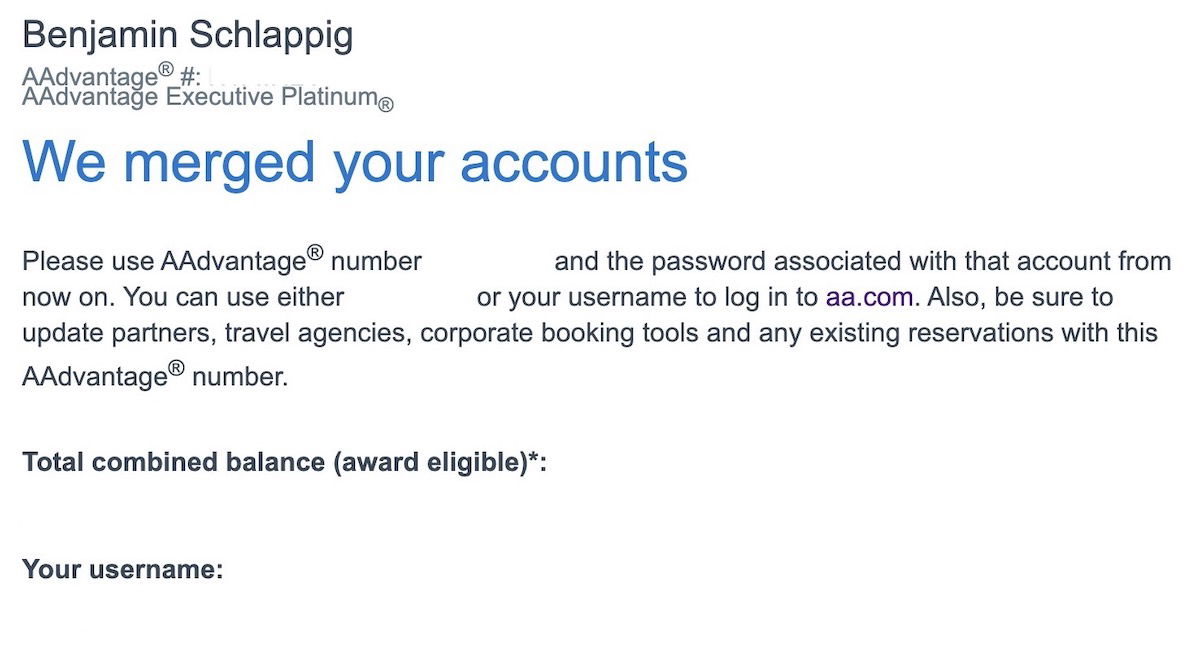 A few thoughts on this process
I can appreciate that fraud is a major issue for airline loyalty programs, so it's important for them to monitor accounts and take action to counteract this. That being said, a couple of thoughts…
First of all, it seems to me like American is going about this process in a way that doesn't exactly instill confidence in people. If you're going to make someone aware of account fraud, you should maybe send them an email asking them to contact the general AAdvantage customer service number, so that the member can be assured this is legitimate.
Essentially calling someone out of the blue and telling them there was fraud on their account, and then asking them to immediately create a new account with you while on the phone, doesn't exactly seem like a best practice. Understandably many readers assumed this was a scam, because the process seems sketchy.
Second of all, I'm still not sure I understand why it's necessary to create a new AAdvantage account, rather than just requiring a password change:
It's easy to figure out someone's AAdvantage number; the full number shows on boarding passes, when you pull up an itinerary on aa.com (without logging into your account), etc.
If someone were to hack your account online they'd need your password, so it seems like changing your password should prevent any issues online
If someone were to try to redeem your miles by phone, they should be asked to verify personal details beyond just an AAdvantage number
Anyway, those are just my two cents…
Bottom line
I've just gone through the process of transitioning to a new AAdvantage account, after American corporate security allegedly discovered unauthorized access to my account. The process isn't the end of the world, though it's definitely mildly annoying. I guess I'll find out for sure how annoying it is once I see if my AAdvantage info has actually transferred over correctly to co-branded credit card partners, Bask Bank, Hyatt, etc.
It seems that I'm not alone in having gone through this process, so hopefully this is a useful guide for anyone who finds themselves in a similar situation.
What do you make of this AAdvantage account transition process?