Eastern Airlines' flight schedule is getting so odd that I think it's time that I book one of these flights and see what happens…
The basics of Eastern Airlines
I've written in the past about Eastern Airlines, which I consider to be the world's strangest "real" airline. The airline is based in the United States and has over a dozen wide body jets that were acquired secondhand, including Boeing 767s and Boeing 777s.
For some background on the airline, the Eastern name probably sounds familiar. That's because it was a major US airline back in the day, though it ceased operations in 1991. In 2015, rights to the Eastern name were purchased, through that airline went out of business within a couple of years. Then Dynamic International Airlines purchased rights to the Eastern name, and that brings us to the modern day iteration of this iconic brand.
Long story short, a few of the carrier's planes sometimes operate charter flights (seemingly primarily for the military), but beyond that the airline tries to operate scheduled flights as well. The thing is:
Eastern has a history of announcing routes and then never actually launching them
The carrier's alleged route network is all over the place, as the airline was going to launch everything from Chicago to Sarajevo, to New York to Anchorage to Jinan, to New York to Los Cabos
Most of these routes don't end up ever launching, and those that are launched often operate just a few times
The bizarre things is that Eastern has been doing this for years. This isn't an imaginary airline like Global Ghana Airlines — the airline has actual planes, and sometimes it even flies them!
I'm ready to fly the world's most exclusive airline!
The best way to book an Eastern Airlines ticket is through the company's website. You can book the carrier's entire route network there, which at the moment includes *checks notes*… a once monthly flight between Miami (MIA) and Santo Domingo (SDQ).

You know you're dealing with an unusual airline when the banner on the homepage of the website simply lists the next flight that the airline will be operating.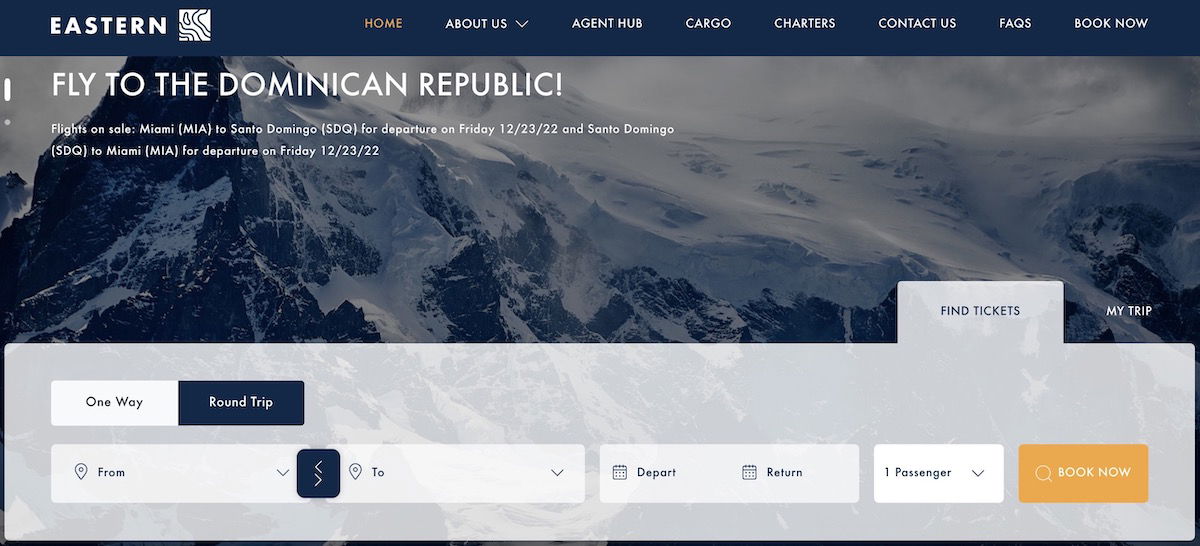 Currently Eastern Airlines has a total of four roundtrip flights scheduled in the future. Yes, four — one in December, one in January, one in February, and one in March. Fares start at $193 one-way, and you can even travel with a free piece of sporting equipment (very useful for all the people taking snowboards between Florida and the Dominican Republic!).

I'm not going to lie, I'm extremely tempted to book one of these flights:
Will the flight actually operate?
What is Eastern's onboard product like?
Who exactly is taking this once monthly flight on Eastern?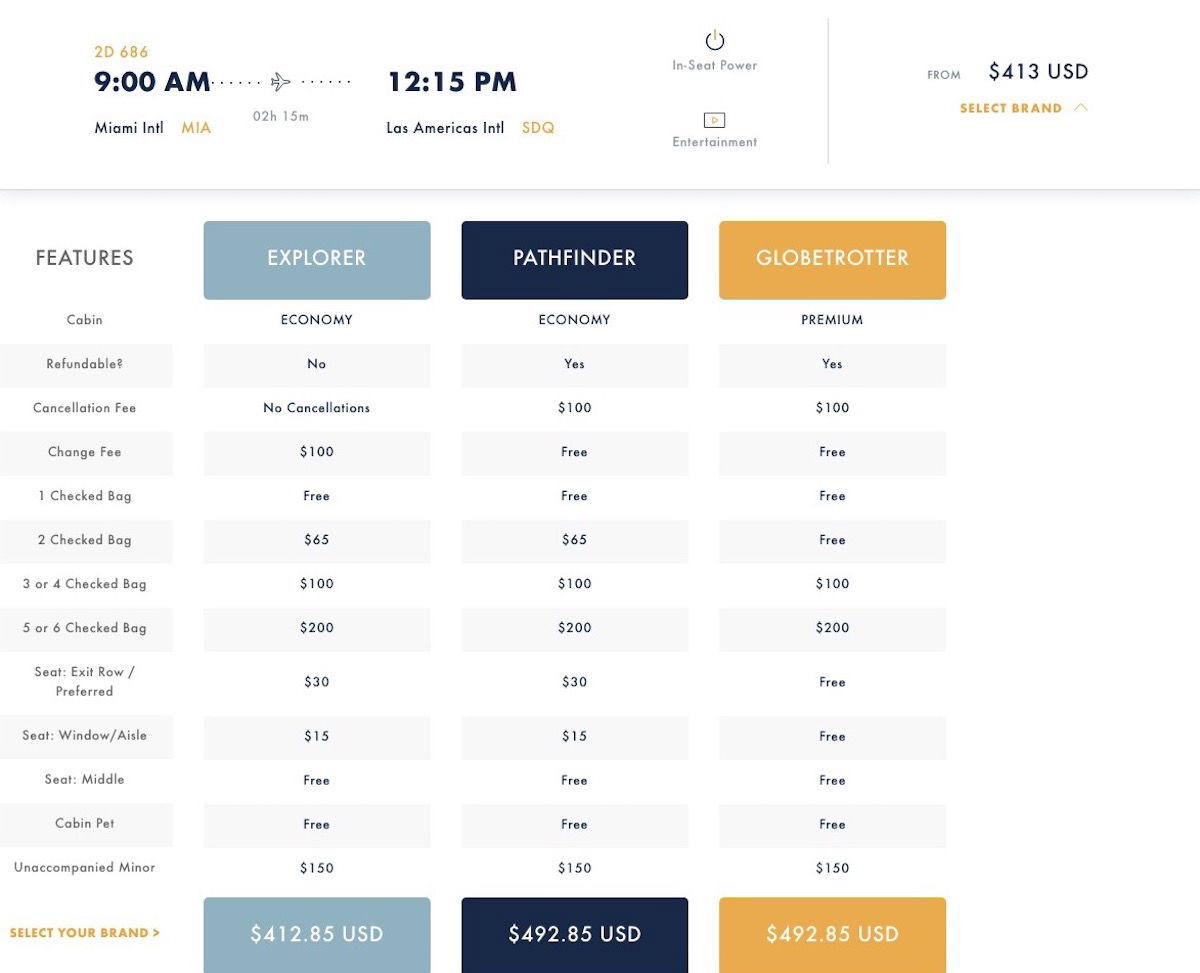 It's just so beyond bizarre. I mean, I'd love to be a fly on the wall in Eastern's route planning department. How does that conversation go?
"So, what are we thinking for routes for the next four months?"
"Eh, let's fly from Miami to Santo Domingo."
"Okay, cool. How often? It looks like American Airlines flies that five times per day."
"That's a bit aggressive. Let's do once per month."
"Brilliant! I'll put the flights on sale!"
Frankly I'm tempted to book the December 23 flight, just to see how it goes. Sadly that's also Winston's birthday (or what we celebrate as his birthday). Would he forgive me? On the one hand, I don't think he would. On the other hand, I don't think booking the flight would necessarily mean that I'd be traveling anywhere. I dunno…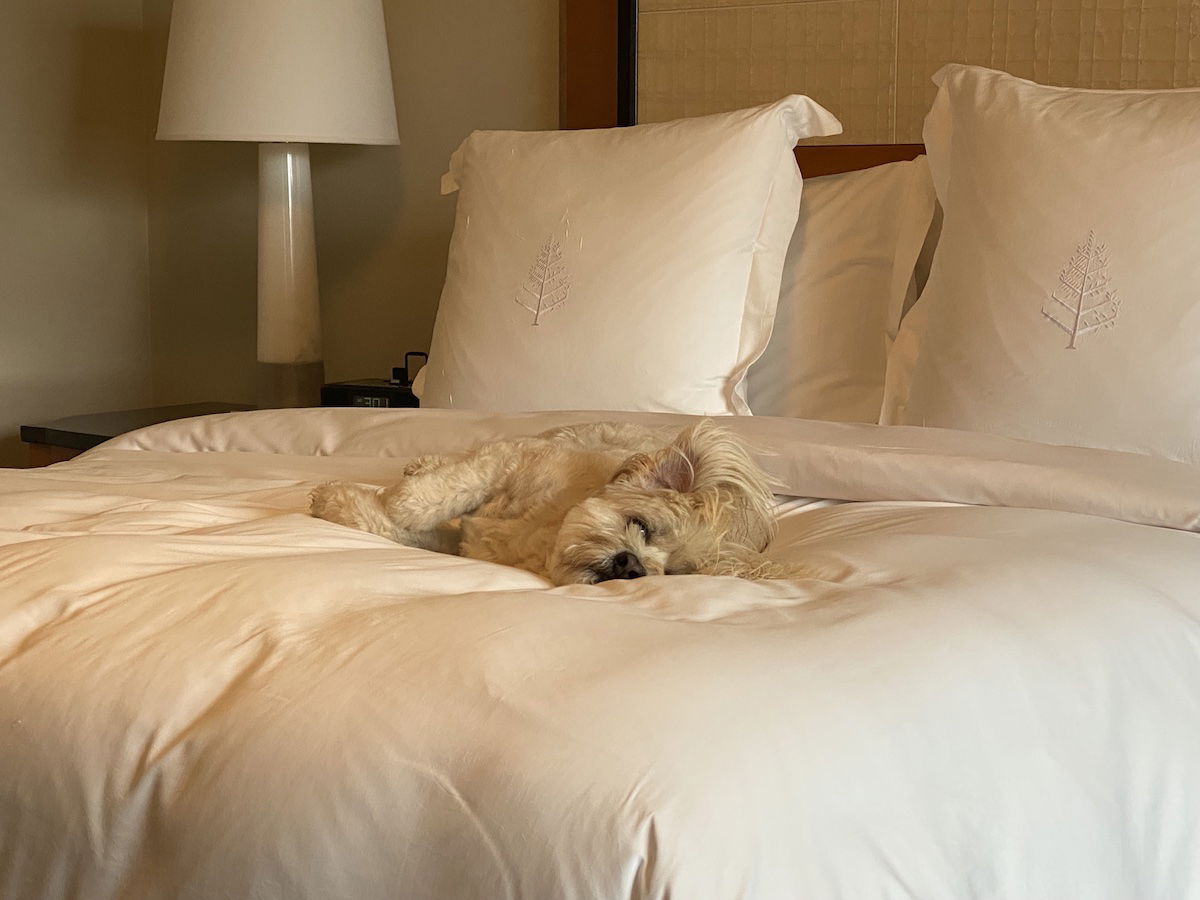 Bottom line
I've long found Eastern Airlines to be strange, though the strangeness has reached a new peak with the airline now selling once monthly flights between Miami and Santo Domingo. I'm really tempted to book a flight on Eastern, so someone please talk me out of this…
What say you, dear friends?